Pleasures Playhouse
This music and arts festival has taken over an abandoned Chinatown cinema.
A music and art festival with an absolutely stacked lineup is taking over an abandoned Chinatown cinema. Pleasures Playhouse has been pulled together by influential Sydney party-starter Kat Dopper of Heaps Gay and Summer Camp.
Dopper has curated a vibrant, varied and inclusive program of gigs, parties, film screenings and yum cha that will reactivate the Harbour City Cinema. Originally a space for Chinese films to be shown, the longstanding cinema will be given a new life throughout the festival after laying empty for the last 15 years.
After closing in October 2022, there was a huge wave of support to make it a permanent fixture in Haymarket. While the venue hasn't been able to confirm it'll be sticking around long term, it has announced another six weeks of parties running until the end of the year.
"This is one of the most exciting projects, I've been able to work on, literally a dream. Collaborating with all my favs to take over an unused space in Sydney to bring together some of the best of our arts scene to create a new cultural destination that promotes artistic excellence," said Dopper.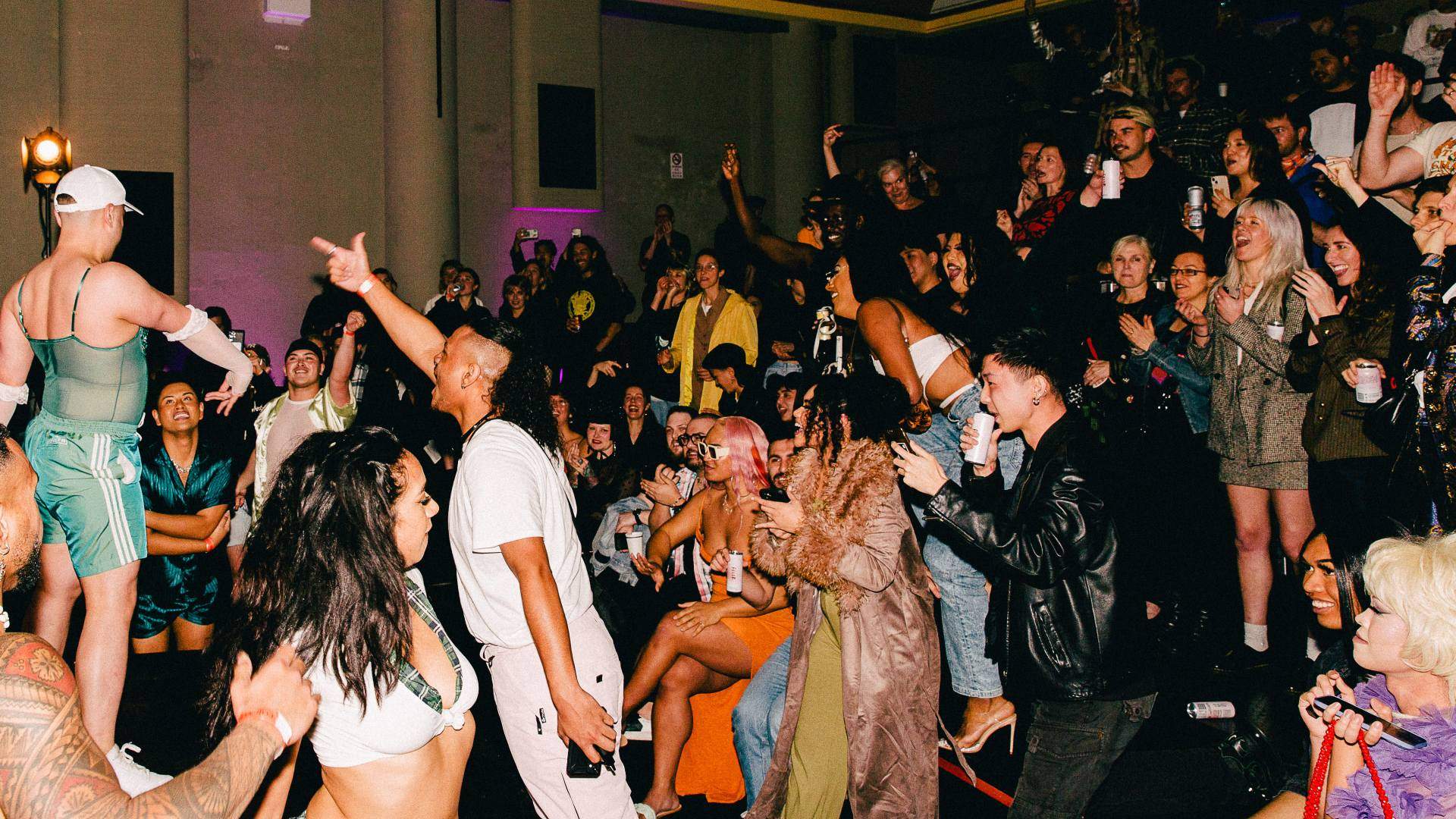 The second run of programming will kick off on Wednesday, November 23 with Hannah Reilly and Jonny Hawkins' night of speeches I'd Like to Say a Few Words which will feature appearances from the likes of Froomes, Jane Caro and Nina Oyama.
From there, Heaps Gay will be hosting a relaunch party on Saturday, November 26, Sydney collectives like Leak Your Own Nudes, Superficial and AM//PM will be throwing parties and the Send Noods Cinema will be returning among a whole range of different events. You can check out everything that's been announced so far over at Pleasures Playhouse's Instagram, with the venue promising that there are more events to come.
Adding to the excitement, the multi-disciplinary space has also announced that it will be open until 3am for this run of shows, meaning late-night dance parties are sure to feature heavily in the programming.
Top image: Anna Hay. Updated Monday, November 21.