Spring School Holidays at Sydney Olympic Park
Whether your child loves competition, is a sports fanatic or just likes to have a go, there's an athletic activity with their name on it.
in partnership with

Attention parents: while it might feel like the last school holidays just finished, we're here to inform you that they're fast approaching once again, meaning it's time to start thinking up ways to entertain the little ones. Although a break in the school-run routine is always welcomed, all those hours usually headlined by a teacher now have to be filled. Maybe you can't take work off, maybe you need a child-free day or maybe you just want to find an activity your mini will be sure to have a ball at — or in this case, throw a ball at.
Don't worry, we're here to help. This spring, a stacked lineup of activities will be running at Sydney's Olympic Park ready to turn your little athletes into Olympic hopefuls — or perhaps just help them blow off some steam. From Saturday, September 24–Sunday, October 9, your school-aged children can attend sporty sessions at the Quaycentre, Aquatic Centre and Archery Centre.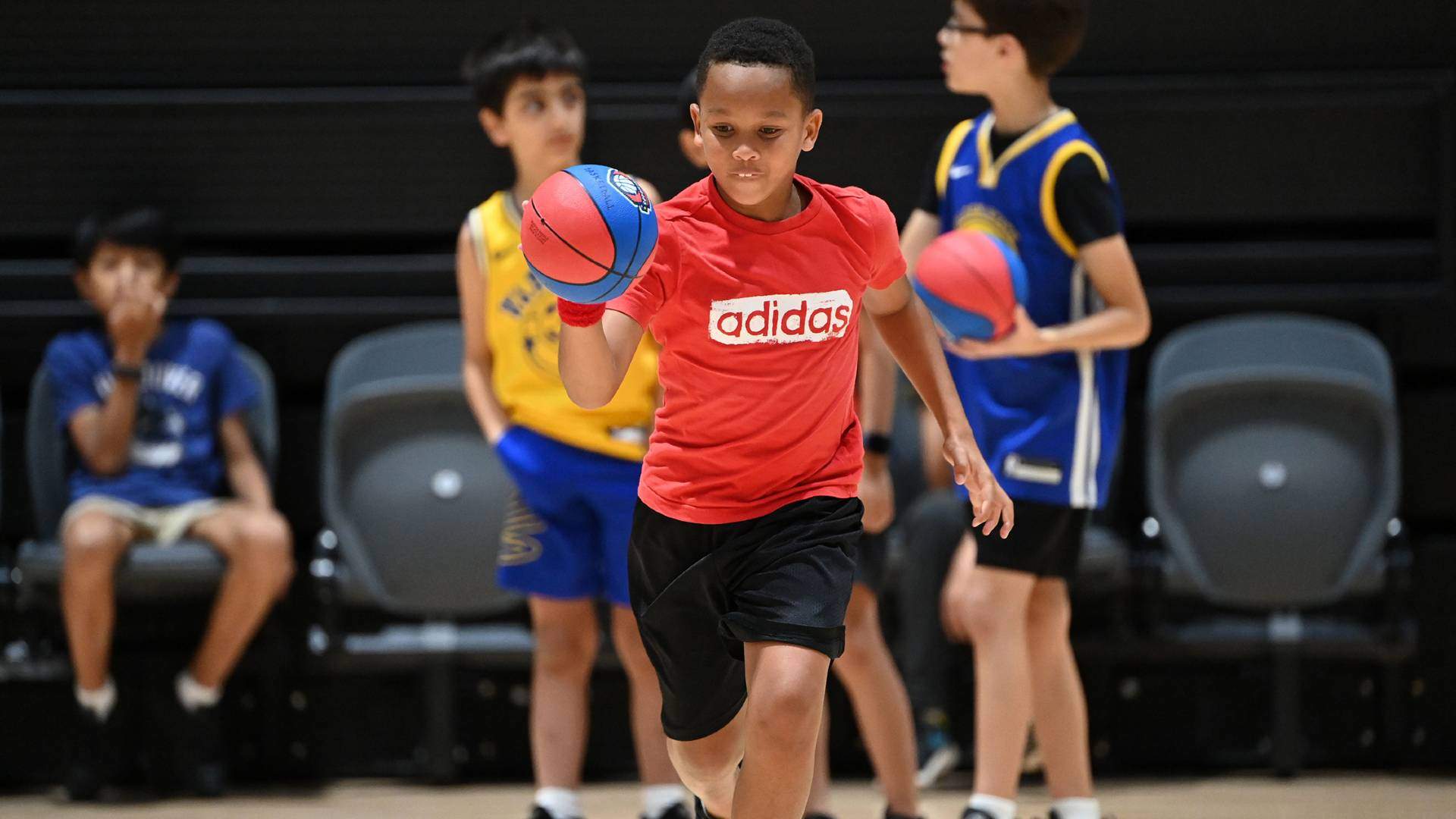 If they're always shooting, kicking and bouncing a ball around the house, save your ceramics by giving them an outlet. Do they think they're the next Ben Simmons or Patty Mills? Let them work toward their NBA dreams at My Hoops, where they'll run through skill development, drills and games run by none other NBL champion and former professional basketballer Bruce Bolden. Paige Hadley, Australian Diamond and Sydney Swifts netballer, will have young sights set on becoming quick-footed WAs or deftly defensive GKs over the afternoon Captain's Class session. Meanwhile, Hot Shots keeps it up top with a full-day table tennis program.
Want to get the whole family swim-safe ahead of summer? Get their confidence in the water skyrocketing with the Swimming Intensive Program. If you're looking for options out of the pool, then the All-Day Holiday Recreational Program delivers exactly what it says on the tin: recreation all day in the Splasher's Playground, with activities including AFL, tee-ball, cricket and arts and crafts.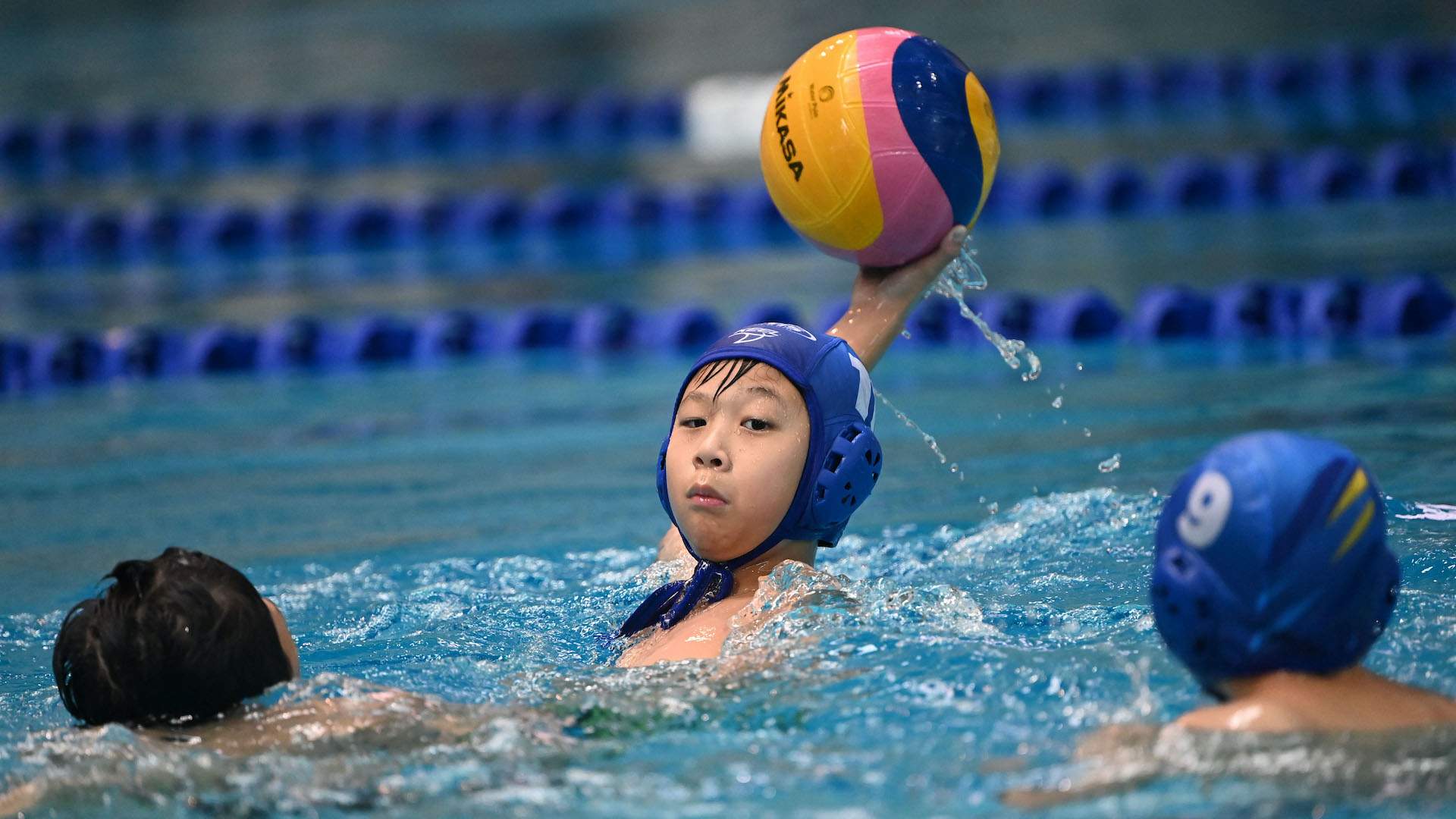 And if you've always dreamed of being the next Katniss Everdeen, grab the whole family and book in for a Sharp Shooters session, which is available for all ages — parents and grandparents are more welcome for a fun family day out. If the kids are more set on running wild than engaging in lessons these school holidays, we don't blame them. Let them battle it out during a Laser Tag session, where they'll plot with their teammates, hide behind blockade bunkers and walls, and aim to defeat the opposing team in thrilling battles.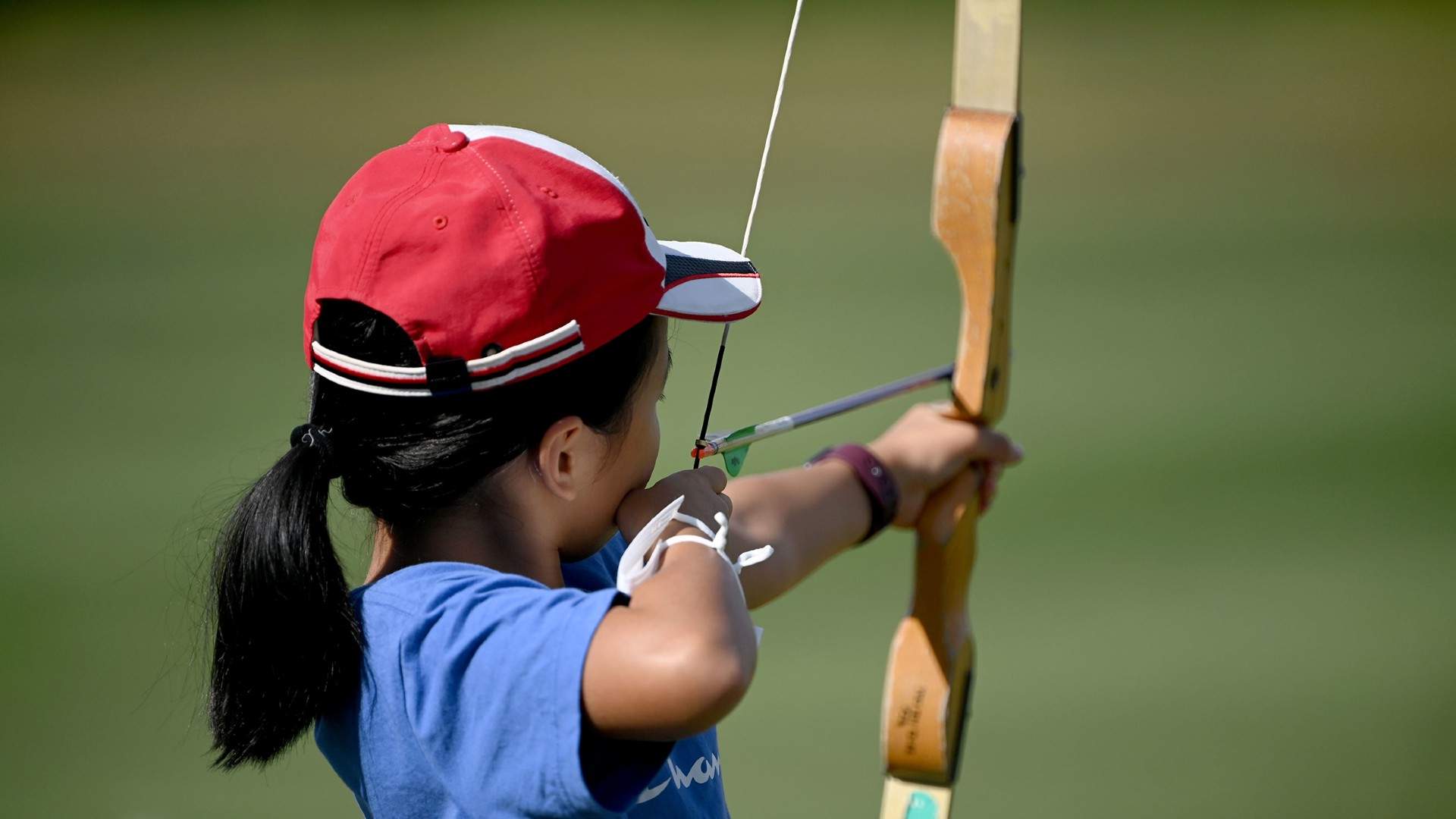 While you're more than welcome to watch, we're guessing you might need a few hours to yourself — so make the most of the many cafes, bars and restaurants nearby. After all, you're safe in the knowledge your little ones will be fully supervised the whole time, so you can enjoy a latte and magazine in peace.
Bookings are now open for the spring school holidays program at Sydney Olympic Park. Head to the website to check out the full lineup of activities and book your child a spot.