Summer at Bondi Pavilion
The Pav is celebrating its first summer since relaunch with a stellar line-up of events.
in partnership with

Summer is the season for Bondi Pavilion to shine. Which is why it's gone all peacock on us and is showing off with a spectacle of events over the next few months. The unveiling of the new-look Bondi Pav following a multimillion-dollar restoration reopens a centre for community activity on Bondi's beachfront. And, yes, while most parts of the revamped space — such as the art gallery, Bondi Story Room, Between The Flags store, pottery studio and expansive public courtyard — are worth checking out all year round, some things are just better with a side of summer sunshine.

First up is Casa Aperol, the Mediterranean-inspired pop-up slinging fruity cocktails from December 2022 to March 2023. Or summer Tai Chi — which will help you get your zen on every Tuesday in the High Tide Room until January 31, 2023.
There's also Glory Days Restaurant & Bar from the hospitality group behind North Sydney's Glorietta. The upstairs bar is currently open on Saturdays and Sundays from 12pm until dusk, while the ground-floor restaurant is opening soon and will be serving Italian fare in an appropriately casual atmosphere for a venue located a few steps from the sand.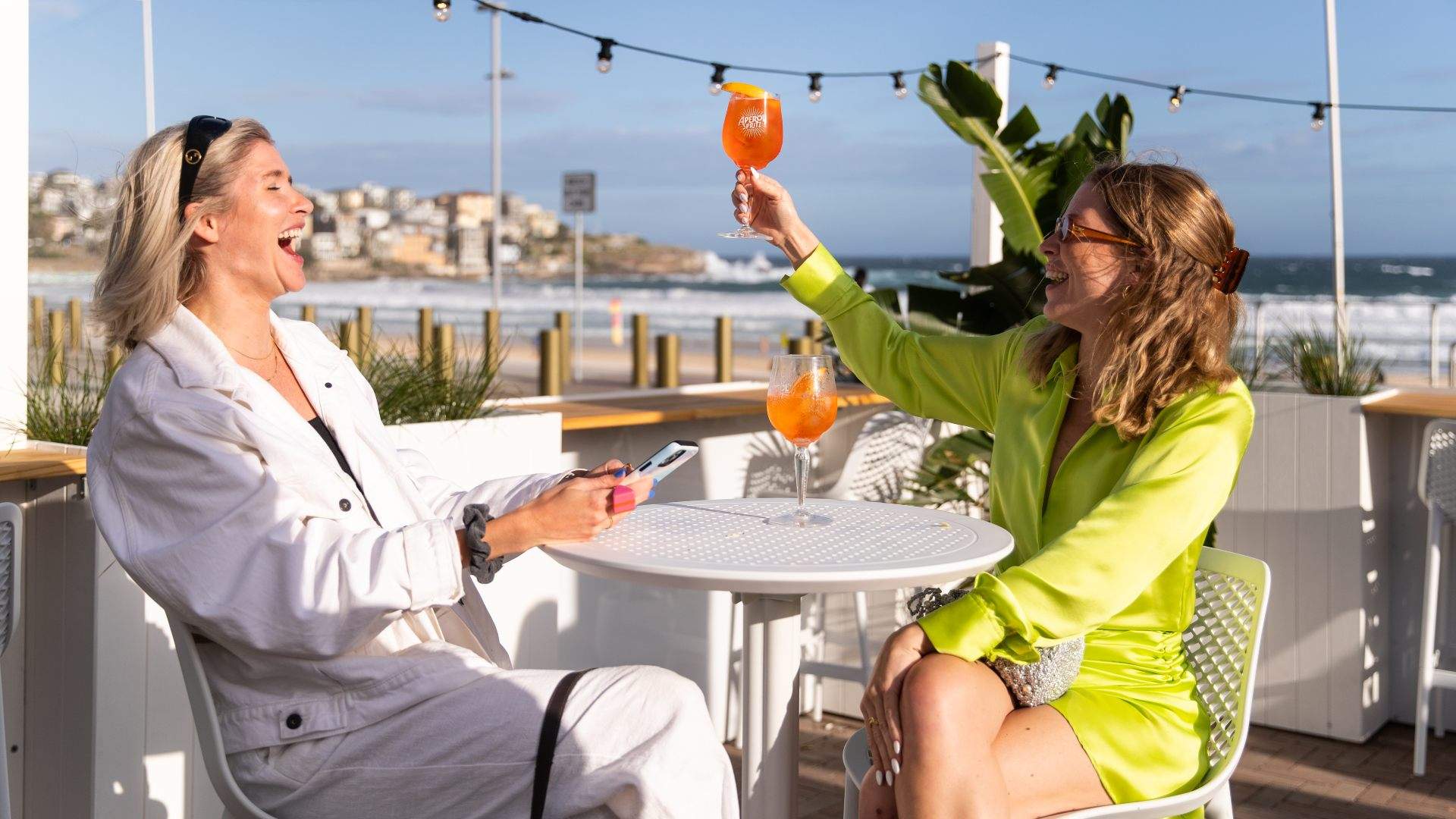 Culture vultures and art aficionados should save the date and check out the Summer Cinema, which will show screenings of classic cinema from around the world on various Wednesday evenings from the Pav's beautiful theatre; sign up for Bondi Stories — Local History Tours or a Bondi Aboriginal walking tour to learn more about the stories behind this iconic seaside locale, or Liquid Mountains, a free art exhibition worth adding to calendar.
For the full-line up events at Bondi Pavilion this summer, check out the website.