Sydney All-Nighter
This one-night-only event is taking over 16 different Sydney nightlife venues — plus, entry is free.
in partnership with

It's no secret that we've all been hiding away inside this winter. But now, with the warmer weather and our bottled-up good-time vibes, we're all raring to go, ready to re-emerge from our hibernation. And here to help in a major way is an epic late-night music and entertainment event.
With the help of the NSW Government's CBDs Revitalisation Program, Solotel is hosting Sydney All-Nighter on Saturday, September 17. Across a whopping 16 venues, the country's top DJs and live acts will be welcomed to stages Sydney-wide. The best bit? Entry to each of the venues is totally free.
You can get your party on everywhere from Marly Bar and Goros, to the Paddo Inn, The Bank and Parramatta's Albion Hotel. Each venue will be flooded with eager Sydney folk looking to reintroduce themselves to the night life. And this series of parties isn't just big, it's also super diverse, so you're sure to find your music tribe at one of them.
Check out pop singer-songwriter-musician Montaigne performing live against the Sydney Harbour backdrop at Opera Bar, or a DJ set by electronic band Northeast Party House at The Golden Sheaf in Double Bay. Elsewhere, Harvey Sutherland is playing a special vinyl DJ set at newly opened Rekōdo, the restaurant and vinyl bar at Barangaroo House.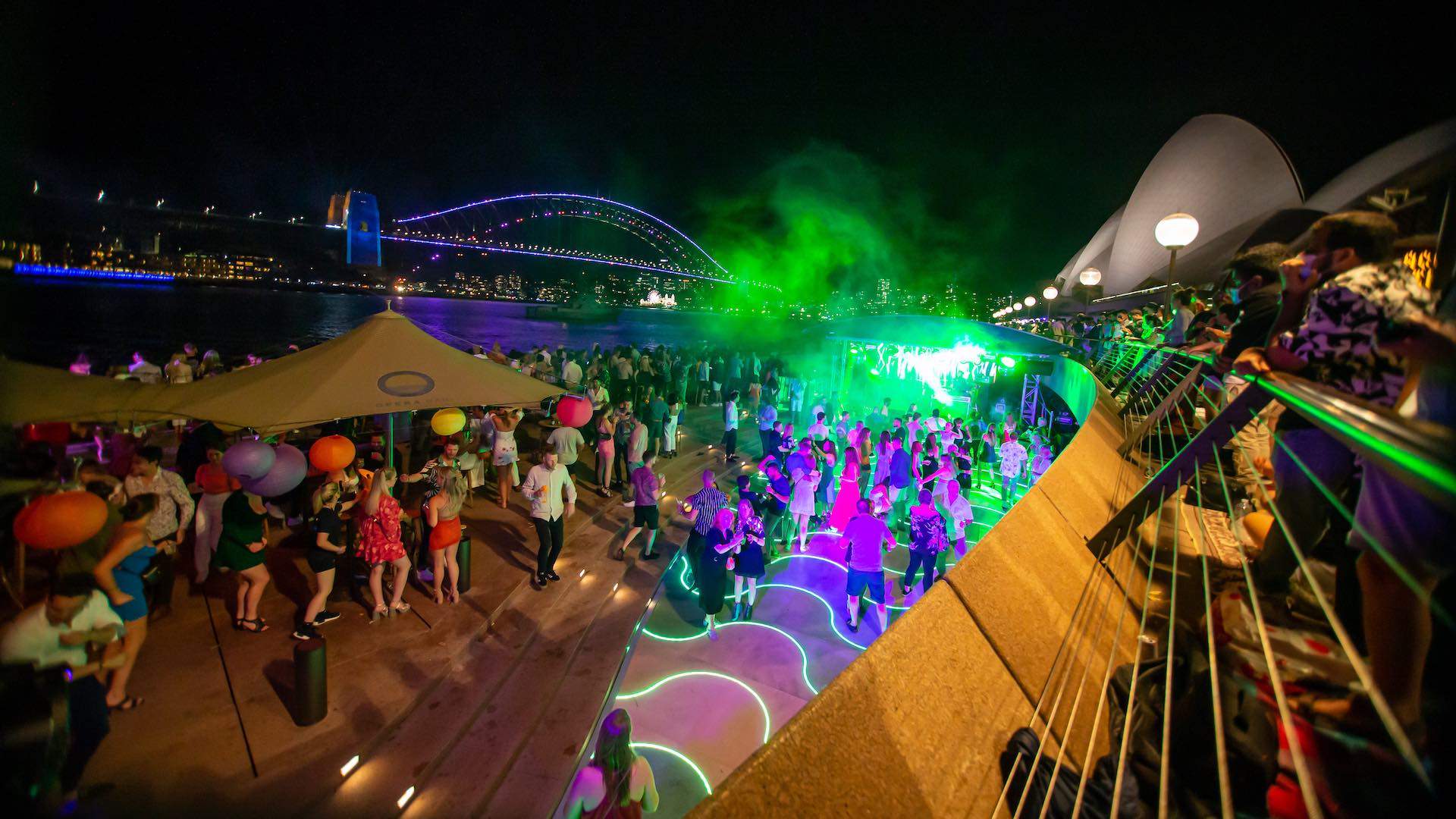 But that ain't all — there will be stand-out performers entertaining crowds at The Clock, Dusk Club, The Courthouse Hotel, Public House Petersham, The Regent and The Erko (which is dedicating the night to all things chilli). Plus, Kings Cross Hotel is transforming into a multi-level LGBTIQ+ party with takeovers by GiRLTHING and Canned Fruit, while House of Mince is hosting a queer party at Darlo Bar.
Sydney All-Nighter was created to get people back out at night and experience the best of Sydney's vibrant music and nightlife culture — so grab your gang, register online and get ready to support these late-night venues.
Sydney All-Nighter takes over on Saturday, September 17. Head to the website for more information and to register your attendance.
Top images: Jess Gleeson (Montaigne), Nick McKinlay (Harvey Sutherland)