ARTS & ENTERTAINMENT
Sydney Festival 2020
Sydney's cultural extravaganza returns to take over the city with a neon-lit maze, daring cabaret performances, new First Nations theatre and lots more.
Sydney Festival 2020
Sydney's cultural extravaganza returns to take over the city with a neon-lit maze, daring cabaret performances, new First Nations theatre and lots more.
in partnership with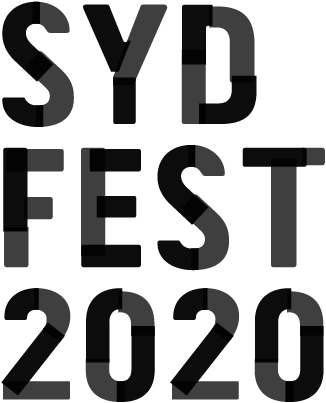 Every summer since 1977, Sydney Festival transforms the city into a celebration of arts and culture for one month, bringing new creative experiences to our theatres, parks, historical buildings and streets. And in 2020, Sydney Festival returns from January 8–26 with a program of world premieres and more than 70 new and diverse works created by established and emerging artists from all over the globe.
Highlights from this year's program include Joan Didion's The White Album — the seminal essay will be brought to life on stage at Roslyn Packer Theatre from January 8–12, investigating the American counterculture of the 1960s. There's also a reboot of a 70s cabaret that changed Australian theatre, Betty Blokk-Buster Reimagined, which is considered a must-see for fans of drag and cabaret (January 7–26).
If comedy's your thing, First Nations theatre companies Ilbijerri and Te Rēhia have joined forces to put on a riotous production, BLACK TIES, at Sydney Town Hall from January 10–18. The play shows what can happen when families from either side of the ditch come face to face at a wedding reception — with hilarious results.
Seekers of the avant-garde will want to check out Tennessee's Holly Herndon, who has received universal plaudits over the last decade for her forward-thinking, boundary-pushing take on sound creation. The musician uses code to create unique, custom-made digital instruments, and she'll be in the Magic Mirrors Spiegeltent (January 16) off the back of her latest full-length, Proto.
On the operatic dance front, Carriageworks has you covered with Nino Laisné and François Chaignaud presenting Romances Inciertos, Un Autre Orlando, a journey through the history of Spain featuring Baroque music, flamenco and cabaret (January 21–26). And award-winning Australian choreographer Stephanie Lake will create a symmetrically satisfying work featuring 50 bodies moving as one in Colossus (January 16–19).
As always, one of the big crowd-pleasers at Sydney Festival will be a free art installation at Darling Harbour. Dodecalis Luminarium will be a large-scale, neon-lit maze by the UK's Architects of Air (whose works are also appearing at Mona Foma next year). Though the installation will be free to enter every day of the festival (January 8–26), you can also purchase tickets to skip the inevitably long queue.
Of course, this barely scratches the surface of what's on offer — including hip-hop dance acts from western Sydney, a food-focused storytelling feast at Carriageworks and a 30-year revival of Aboriginal stage musical Bran Nue Dae at Riverside Theatre — so be ready to clear your schedule for January and start planning your tickets in advance as many of these events will sell out before the new year.
Images: Alan Parkinson, Mark Pokorny, Timothee Lejolivet, Courtney Stewart, Garth Oriander & Mark Gambino. 
Food & Drink

Wednesday, January 13 - Sunday, February 7

Tarpeian Precinct, The Domain
Food & Drink

Friday, January 1 - Sunday, February 28

Various Sydney venues

Food & Drink

Friday, January 1 - Sunday, January 31

Various Sydney venues

Food & Drink

Saturday, October 31 - Sunday, February 28

Various Sydney venues

Food & Drink

Monday, January 11 - Friday, January 22

Various Sydney venues