Sydney Fringe Festival 2022
500-plus events over 50 venues are popping up around the city for this year's independent arts festival.
Sydney Fringe Festival is back with its first in-person program since 2019 and it's served up its biggest program to date. Get ready for six hefty weeks of performances, exhibitions, music, theatre, comedy, visual arts, film, dance, circus, literature and poetry, with the independent arts festival beginning two weeks earlier than normal to accommodate everything on this year's lineup.
All up there are 500-plus events over 50 venues, including nine hubs, turning Sydney into an epicentre of entertainment between Tuesday, August 16–Friday, September 30.
Among the highlights, free opening party Fringe Ignite is right up there. It'll take over The Rocks on Friday, September 2 — which is a few weeks after Fringe actually kicks off, but no one is complaining. Twenty acts will perform in pop-up locations, giving you plenty to see and roam between from 6pm till late.
There's also Runaway Gardens, a six-week collection of cabaret, drag, comedy and live music taking over First Fleet Park in The Rocks headlined by the previously announced Bernie Dieter's Club Kabarett.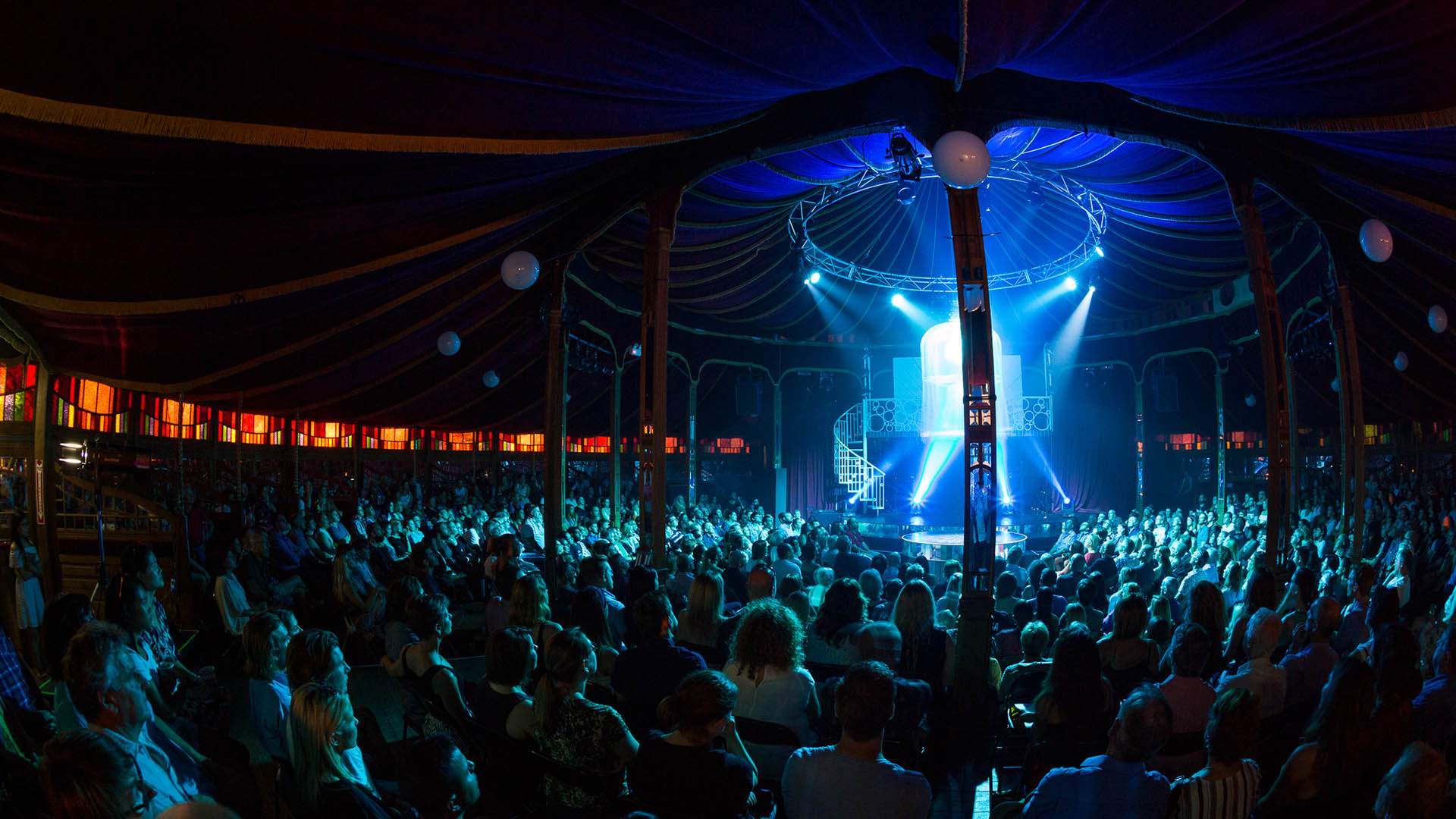 Also a standout is Indie Yarns, which gathers members of the fest's First Nations Advisory Panel for a Q&A session. There's also Dane Simpson's stand-up comedy show Didgeridoozy, as well as singer-songwriter Paul Ah Chee playing his debut solo EP Nowhere to Hide.
The Limitless micro-festival will focus on artists with disability or who are deaf for two weeks, with must-sees spanning inclusive comedy night Crips and Creeps Comedy, plus Sam Kissajukian's 300 Paintings in Lockdown.
Elsewhere, a comedic recreation of Titanic is coming to the Australian National Maritime Museum, comedy cabaret Cherry will celebrate one woman's love of Katy Perry, interactive theatre experience Gameshow will bring TV game shows to life, and YCK Laneways will host the Front and Centre Festival, which is all about female-identifying artists — including Jaguar Jonze, JOY, Kilimi and Pirra. Or, there's a four-show series of acoustic concerts at George Place foyer, featuring Elizabeth Fader, Declan Kelly with Daniel Pliner, Emily Granger with Andrew Blanch, and Emily Stephenson.
Love hitting up festival hubs? Sydney Fringe loves hosting them, and will also include a bigger touring hub at The Seymour Centre that'll showcase award-winners from Adelaide Fringe, Perth Fringe, Melbourne Fringe, New Zealand Fringe and other fests. And, you'll be able to check out the emerging artists sharehouse at Erskineville Town Hall, too, plus the massive 100-plus comedy lineup at the Factory Theatre — while the musical theatre hub will sit at City Tattersalls and the cabaret hub at The Castlereagh.
"There has never been a better time to get out and explore Sydney Fringe — this is our city's festival and a celebration of all we stand for," CEO and Festival Director Kerri Glasscock said.