Sydney International Ballet Gala
This international celebration of ballet brings together some of the world's finest dancers and choreography onto the one stage.
in partnership with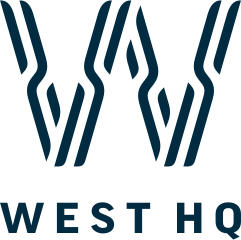 A spectacular showcase of ballet arrives at West HQ's Sydney Coliseum Theatre this July with the debut of the Sydney International Ballet Gala. The performance will be a dazzling display of artistry, elegance and technical precision that promises to move ballet lovers and newbies alike.
With a repertoire choreographed by some of the world's most acclaimed creatives, the powerhouse performance presents hundreds of years of ballet history on the one stage. You'll see excerpts from some of the greatest works of classical ballet, as well as highlights from the contemporary canon, performed by principal dancers and soloists from celebrated companies including The Australian Ballet, Royal New Zealand Ballet, San Francisco Ballet, Berlin State Ballet, Dutch National Ballet and more.
The genuinely global company of dancers taking to the stage will include The Australian Ballet's Grace Carroll and Bryce Latham, Julian MacKay, Principal Dancer with the San Francisco Ballet and Mayu Tanigaito, Principal Dancer with the Royal New Zealand Ballet. The gala also features three world premieres and three Australian premieres, each created by internationally acclaimed choreographers.
The Sydney International Ballet Gala is a celebration of dance taking place at the fantastic Sydney Coliseum Theatre, a state-of-the-art auditorium that is as aesthetically beautiful as it is technically brilliant. The 2000-person multi-mode theatre is the first of its kind in Greater Western Sydney and is a landmark cultural destination for the area.
For more information on the Sydney International Ballet Gala and to book tickets, head to the website. Want to win your way in? We're giving away four tickets to the showcase and dinner at Chu Restaurant by China Doll — head to our competition page to enter.