Winter School Holidays at Sydney Olympic Park
Whether your child loves competition, is a sports fanatic or just likes to have a go, there's an athletic activity with their name on it.
in partnership with

School holidays signal reprieve from maths and spelling lists. A time when the heart-sinking feeling induced by ringing bells bringing playtime to a stop is put on hold for a few joyful weeks, replaced with days exclusively jam-packed with fun. At least for the kids.
Although a break in the school-run routine is sure to be welcomed by any parent or caregiver, all those hours usually headlined by a teacher now have to be filled. Maybe you can't take work off, maybe you need a child-free day or maybe you just want to find an activity your mini will be sure to have a ball at — or in this case, throw a ball at.
Sydney Olympic Park is playing host to a spectacular lineup of sporty activities for the winter school holidays. From Saturday, July 2 to Sunday, July 17, your school-aged children can run, kick, bounce and more at sporty sessions at the Quaycentre, Aquatic Centre and Archery Centre.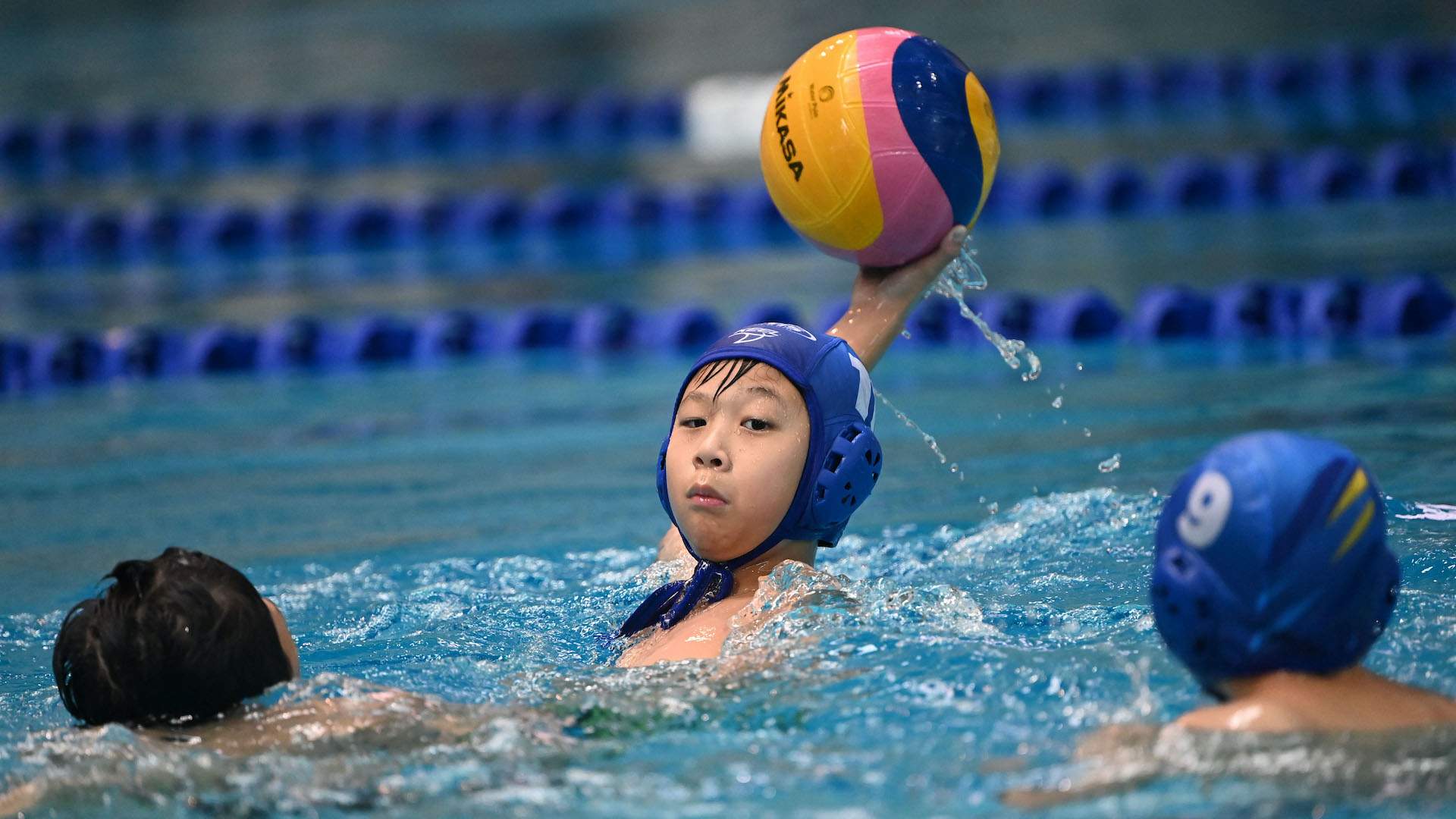 Want to keep it watery? There's something for both the squad champions and the splash-and-players. The Swimming Intensive Program will see aquatic confidence and safety skyrocket, while the All-Day Holiday Recreational Program delivers just that: recreation, all day. And if your kids can swim 25m without assistance, they can skill up at a water polo or diving clinic.
Over at the Archery Centre, there are bows and arrows for kids aged seven and up. For a rundown on all the basics — and a few thrilling shots — there's Young Archers; and for those slightly more experienced — and parents and grandparents, too — there's Sharp Shooters. Or, if lessons in any way, shape or form are being avoided, there's the opportunity to pick a team and go to battle on the outdoor field at a Laser Tag session. Can't decide? Sign up to two activities for a discounted combo session.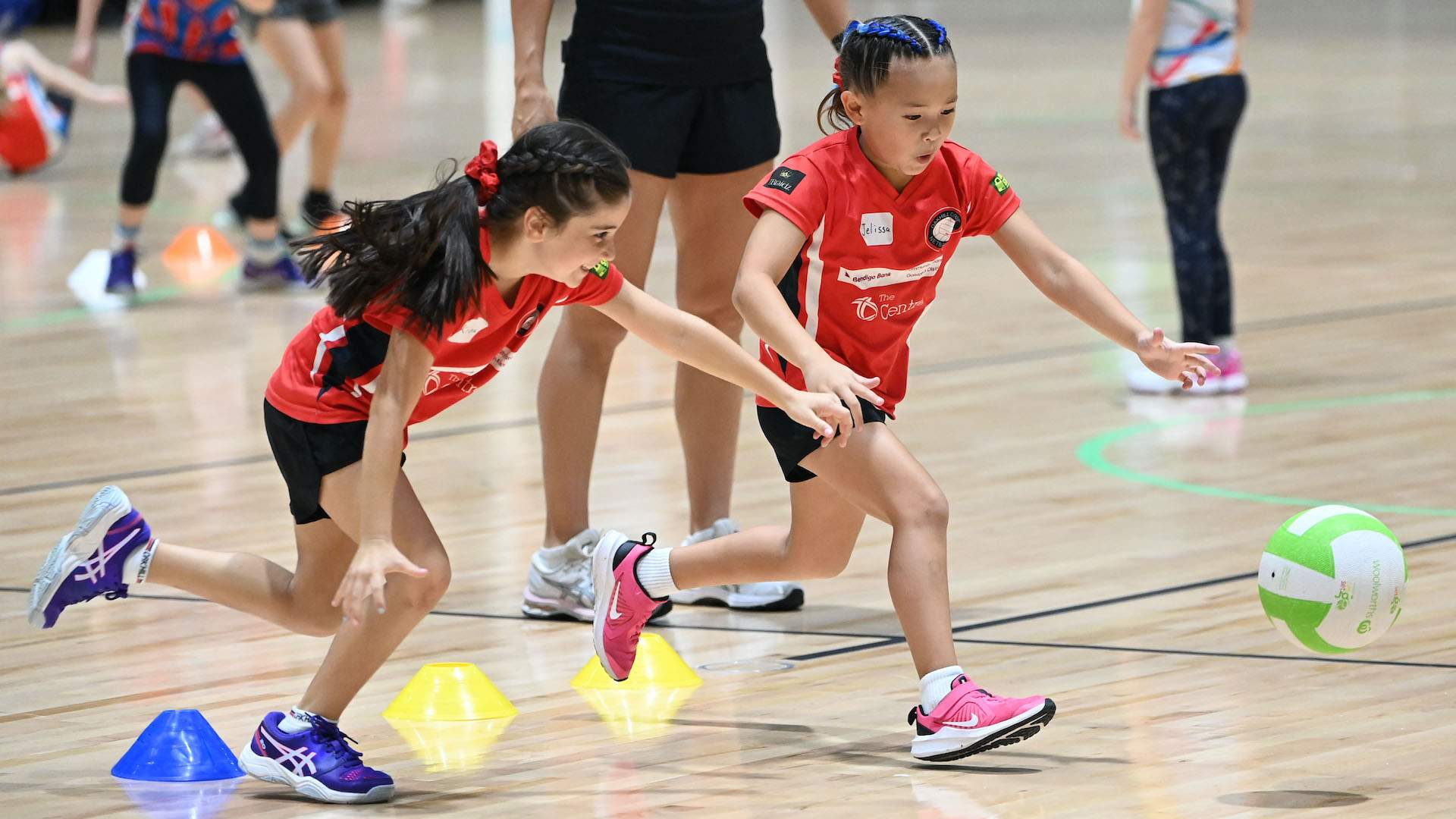 Your child's NBA obsessed? Fill the basketball-shaped hole the NBA finals left in their heart with a MyHoops one- or two-day program run by NBL champion and former professional basketballer Bruce Bolden and his team. Paige Hadley, Australian Diamond and Sydney Swifts netballer, will have young sights set on becoming quick-footed WAs or deftly defensive GKs over the afternoon Captain's Class session. Meanwhile, Hot Shots keeps it up top with a full-day table tennis program. Indecisiveness rearing its head? Nab your kid a spot at the All-Day Multi Sports Camp. Any child between five and 12 can be dropped off at 8am for a rotating roster of activities, like gymnastics, soccer and basketball.
Dedicated soccer and tennis programs — plus much more — join this offering, so whether your child is ultra competitive, a full-blown sports fanatic or simply likes to have a go, there's a fun-filled holiday program with their name on it at Sydney Olympic Park.
Bookings are now open for the winter school holidays program at Sydney Olympic Park. Head to the website to check out the full lineup of activities and book your child a spot.