Sydney Speed Dating
Forget endless swiping and getting ghosted on dating apps — speed dating is back in style.
in partnership with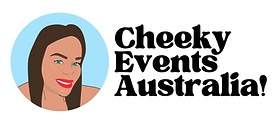 There are a million ways to meet someone in 2023. The options range across physical and digital, making it easier than ever to find the right someone. One of the fastest ways to find the right person is the classic choice of speed dating. It's a great way to speed up the process if you want to cut out the endless swiping and waiting for a match. That's what Cheeky Events Australia is here for with its weekly speed dating series.
Running in Sydney and Melbourne and about to launch in Brisbane, the events cater to anyone aged 25-35, 30-45 or 35-49 — Cheeky Events Australia aims to open it up to more age groups and cater to LGBTQIA+ customers in 2024.
How does it work? Simply book your spot for one of the many regular events via Eventbrite or the Cheeky Events Australia app (and use code PLAYGROUND15 to get 15% off ). Once you arrive, your hosts (who are also former speed dating guests) will greet you and supply you with a complimentary beverage to enjoy while mingling with fellow daters before the action begins. Women will stay seated while the men rotate around, with a brief mingling break at the halfway point of the night.
Once the time is up, participants will open the app to input their likes, and matches will be finalised via the app later that night. Any matches will be able to find each other's contact details in the app. The odds are in your favour — on average, everyone has one or two matches per night, with many finding a long-term partner by their third event. Keep an eye out for more than just the weekly series — there could be themed boat parties on your dating horizon.
To get started with Cheeky Events Australia, follow them on Instagram, download the app or find the next event on Eventbrite. For more information, visit the website.
Concrete Playground Trips
Book unique getaways and adventures dreamed up by our editors