Thanksgiving Feast at NOLA Smokehouse and Bar
The New Orleans-inspired Barangaroo spot is hosting a stand-out Thanksgiving feast.
Whether you've actually feasted at a bountiful Thanksgiving table surrounded by your friends, or the experience exclusively lives in holiday-themed American rom coms, we're all familiar with the setting: warm lighting, roast turkey at centre of table, overflowing bowls of accompanying dishes. It's a feast that the team at NOLA Smokehouse and Bar know well — and are offering for the first time this year in its luxe Barangaroo digs.
On Thursday, November 24, the New Orleans-inspired venue is hosting an exclusive Thanksgiving Feast. Holding the spotlight to all the Americana classics, there will be mac 'n' cheese, devilled eggs and charred corn, as well as pillow-soft potato bread and Brussels sprouts topped with maple bacon. The main attraction? A barbecued turkey, Creole style, that's been smoked in-house.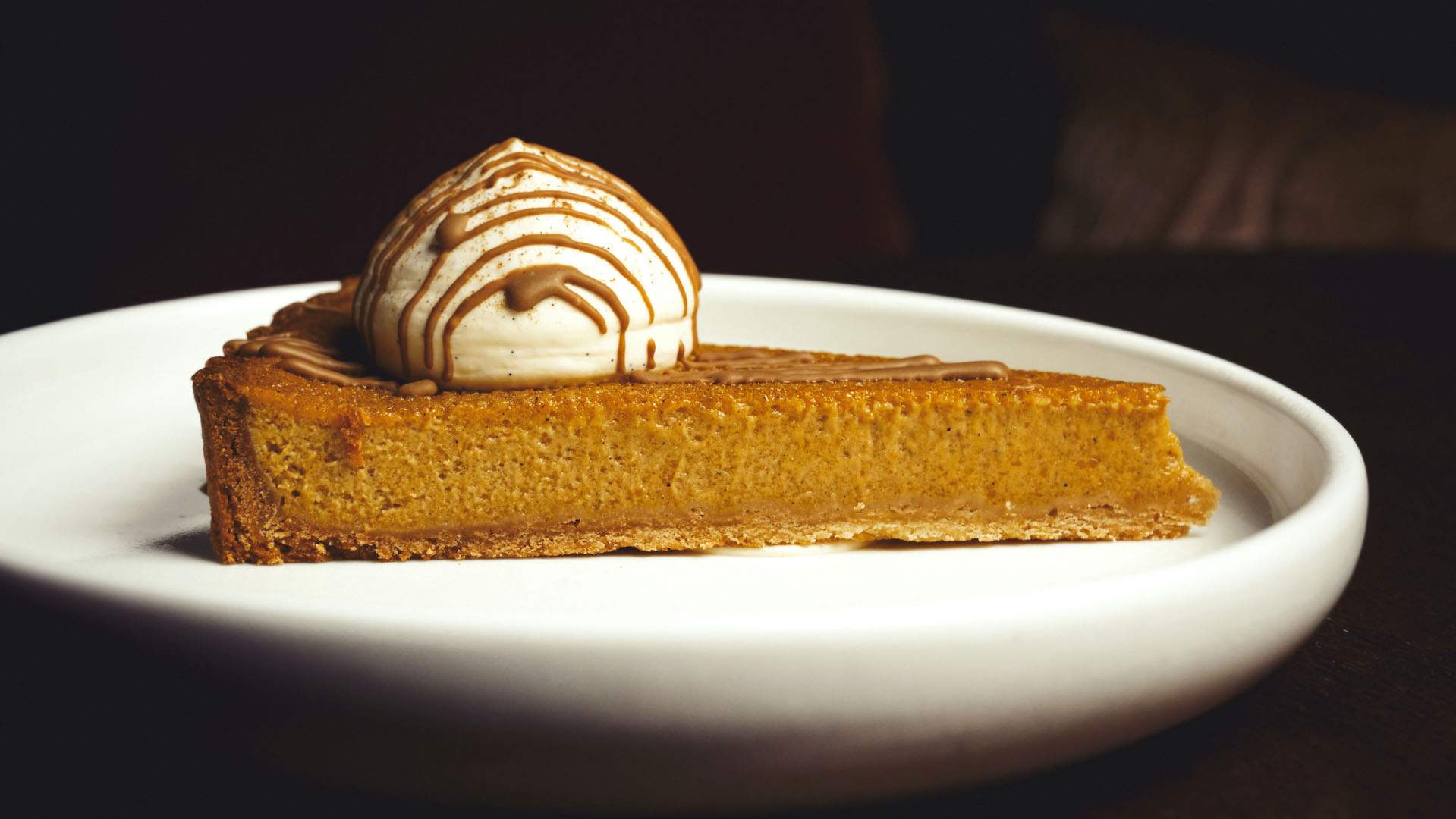 The feast is $130 per person, and you'll have to find room for both a slice of pumpkin pie and bite of choc-chip snickerdoodle. You'll also have your pick from the spot's vast whiskey bar and drinks list, as well as the option to sip two cocktails that are pouring for November only: the Southern Belle Spritz (a fizzy flute that's an optimal way to start your Thanksgiving celebration) and the Banana Ballroom (a dark, sweet sip that's a stand-out finisher).
Can't make it on the 24th? Head in any time throughout November to taste the bespoke cocktails and pumpkin pie.
Book in to the Thanksgiving Feast at NOLA Smokehouse and Bar on Thursday, November 24, via the website.