FOOD & DRINK
The Dolphin Hotel Long Brunch
The Dolphin bring's back its brunch with cheese and bacon rotolo and smoky bloody marys.
Whoever said you can't teach an old dog new tricks had never met The Dolphin. The decades-only pub received a makeover in 2016 from Icebergs' Maurice Terzini (who has since stepped away from the project), housed a pop-up bar from one of the world's best bartenders in 2019 and is now trying its hand at brunch. Brunch itself is not new, of course, but it's a new concept for the Surry Hills favourite.
Back in November, The Dolphin dipped its toes into the brunch game with resounding success, booking out its one-off Long Brunch. As a result, the pub is making it a monthly affair, hosting a brunch feast on the last Sunday of each month.
Unlike many other iterations of brunch, this one has natural wine, cheese and bacon rotolo and not a single avo toast in sight. Roll in before 11am and you'll be loaded up with coffee, juice, a four-course meal and a cocktail for $65.  The food lineup has been designed by head chef Josh Carrick, while the cocktails come courtesy of bar manager Josh Reynolds.
You'll start with the likes of a toasted prawn crumpet, stracciatella with egg and sorrel and the aforementioned rotolo, then continue with a potato waffle with bacon and maple mascarpone, before finishing with prosecco and passionfruit trifle.
Bookings are available each month at 10, 10.30 or 11am on the last Sunday of the month.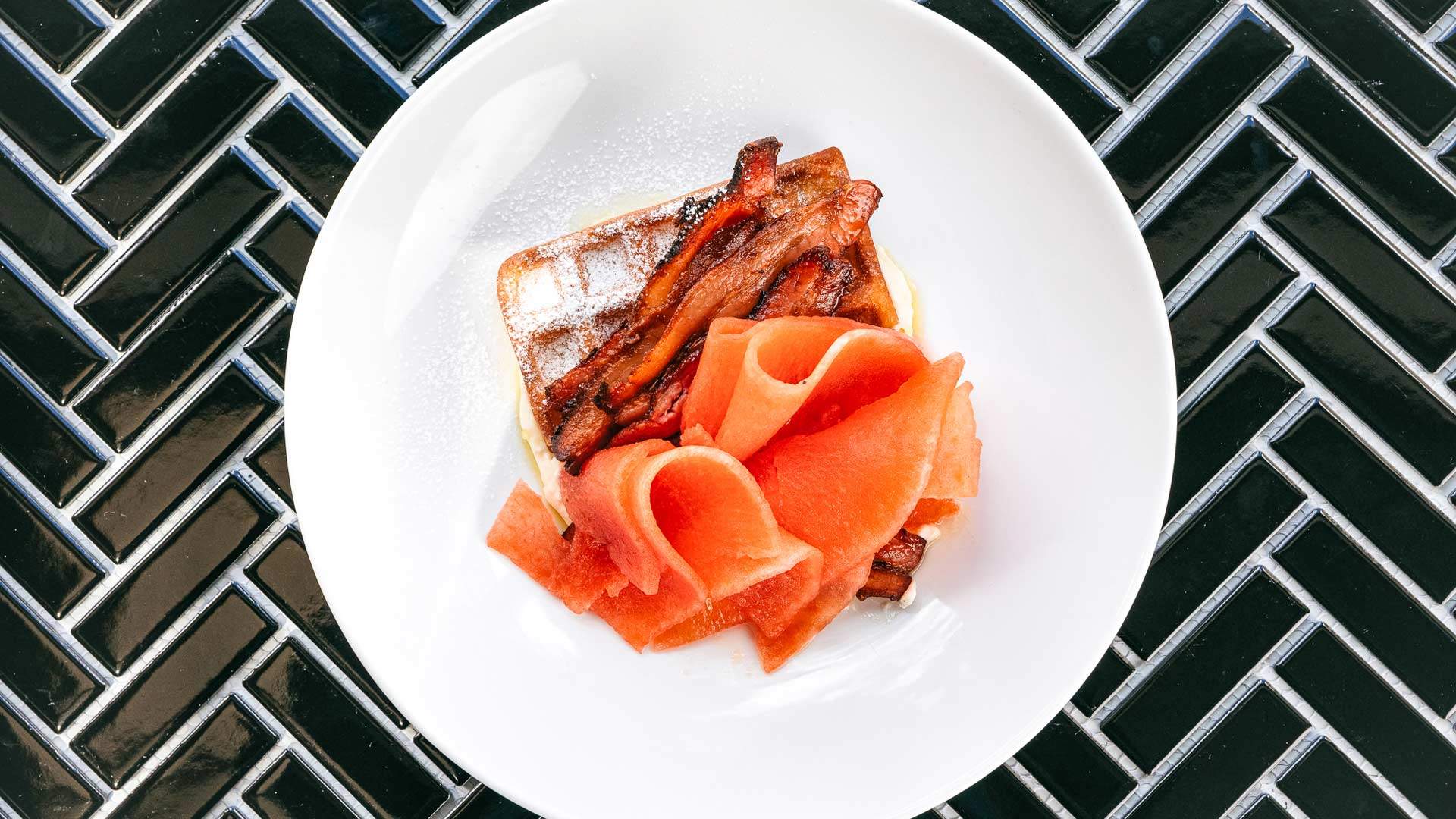 Food & Drink

Wednesday, October 20 - Thursday, December 1

About Time

Food & Drink

Tuesday, April 20 - Tuesday, October 26

Various Sydney venues

Food & Drink

Friday, October 22 - Tuesday, November 30

Green Moustache Rooftop Garden Bar and Restaurant

Food & Drink

Friday, October 15 - Sunday, November 7

IIKO Mazesoba

Food & Drink

Saturday, October 9 - Sunday, March 27

Royal Botanic Garden Sydney