Ulster American
Catch the return season of a critically acclaimed play that tackles consent, privilege and power head-on.
in partnership with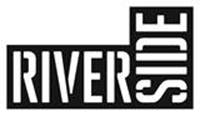 When a show gets programmed for a second season you can expect it to be top-tier. And that's exactly what you'll get with Outhouse Theatre's incredible production of Ulster American which is set to return this June.
After sold-out shows in 2021, the blistering comedy will take to the stage at the beloved Riverside Theatres in Parramatta from Wednesday, June 8 till Saturday, June 11. 
The story follows an encounter between a playwright, an ambitious theatre director and an Oscar-winning actor who all meet to discuss the career-propelling potential of a new play. But what starts out as a promising opportunity for the trio quickly descends into chaos. It's a play that doesn't shy away from the big topics either, tackling issues surrounding privilege, power and consent head-on.
Keen to check it out? Ulster American will play at Riverside Theatres from Wednesday, June 8 till Saturday, June 11 with tickets starting from $49. For more information and to book, visit the website.