Vigil: Awaken
This annual Sydney Festival event provides a thoughtful way to collectively reflect on January 26.
If January 26 finds you looking for a thoughtful way to reflect on the impact of the arrival of the First Fleet and Australia's colonisation of its First Nations people, you should join the folks from Sydney Festival the evening prior.
For the fifth year in a row, the festival will be running a vigil at Barangaroo Reserve. Unlike previous years, the 2023 iteration will span 40 minutes from 8.30pm, in place of the overnight ceremony that's taken place in years gone by.
This year, the event is titled Vigil: Awaken and will celebrate the reawakening of the spirit of Me-Mel (formerly Goat Island). The island is currently in the process of being transferred to Aboriginal ownership and management.
Across the 40 minutes, the ceremony will reflect on the deep cultural significance of the island, and celebrate its return through ceremonial smoke, flares, music, light, performance and narration.
The event is free and registration is not required this year.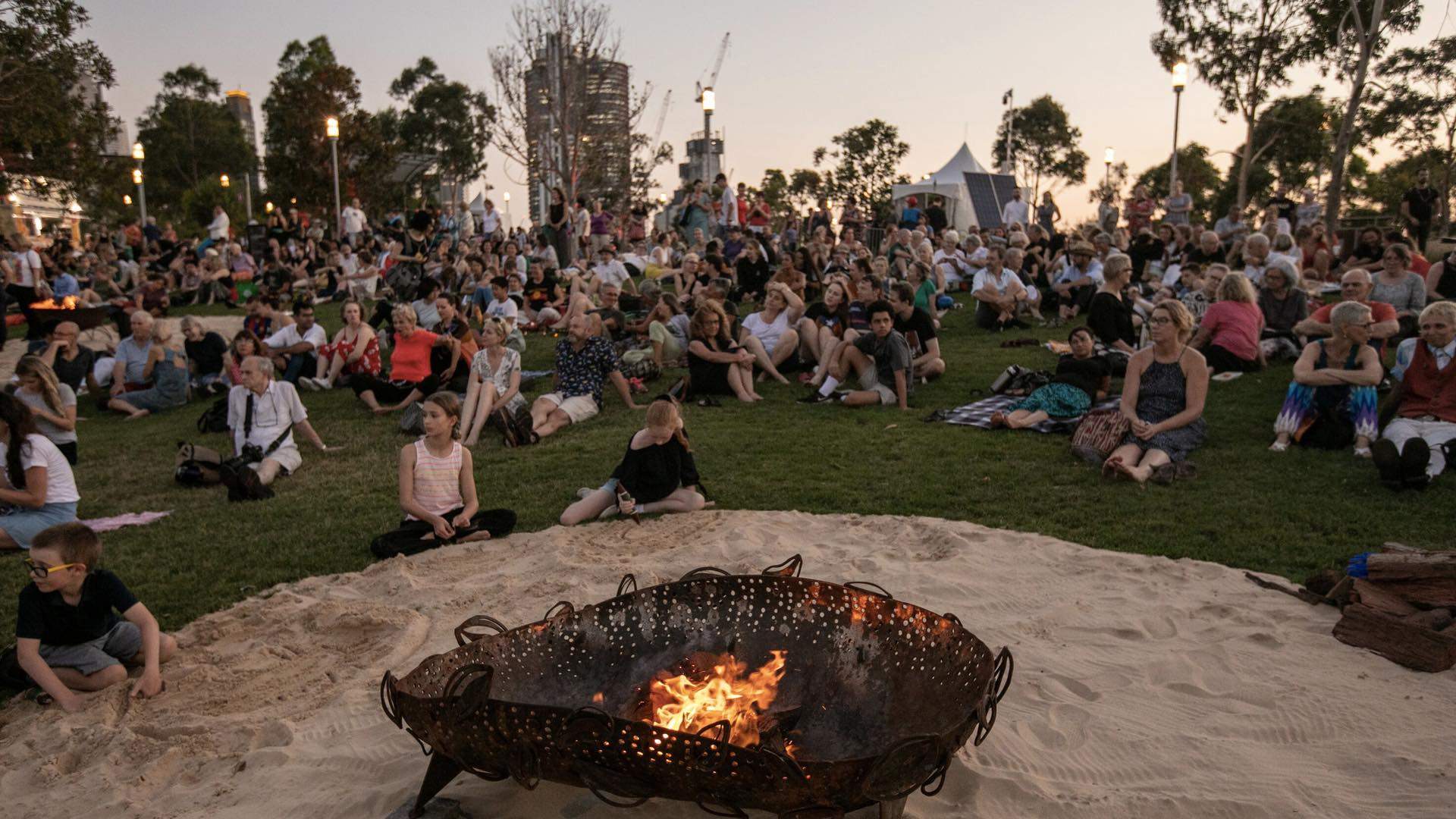 Images: Victor Frankowski