Vivid Sydney 2022
Vivid Sydney's annual festival of light, music and ideas is back to transform the city once again.
in partnership with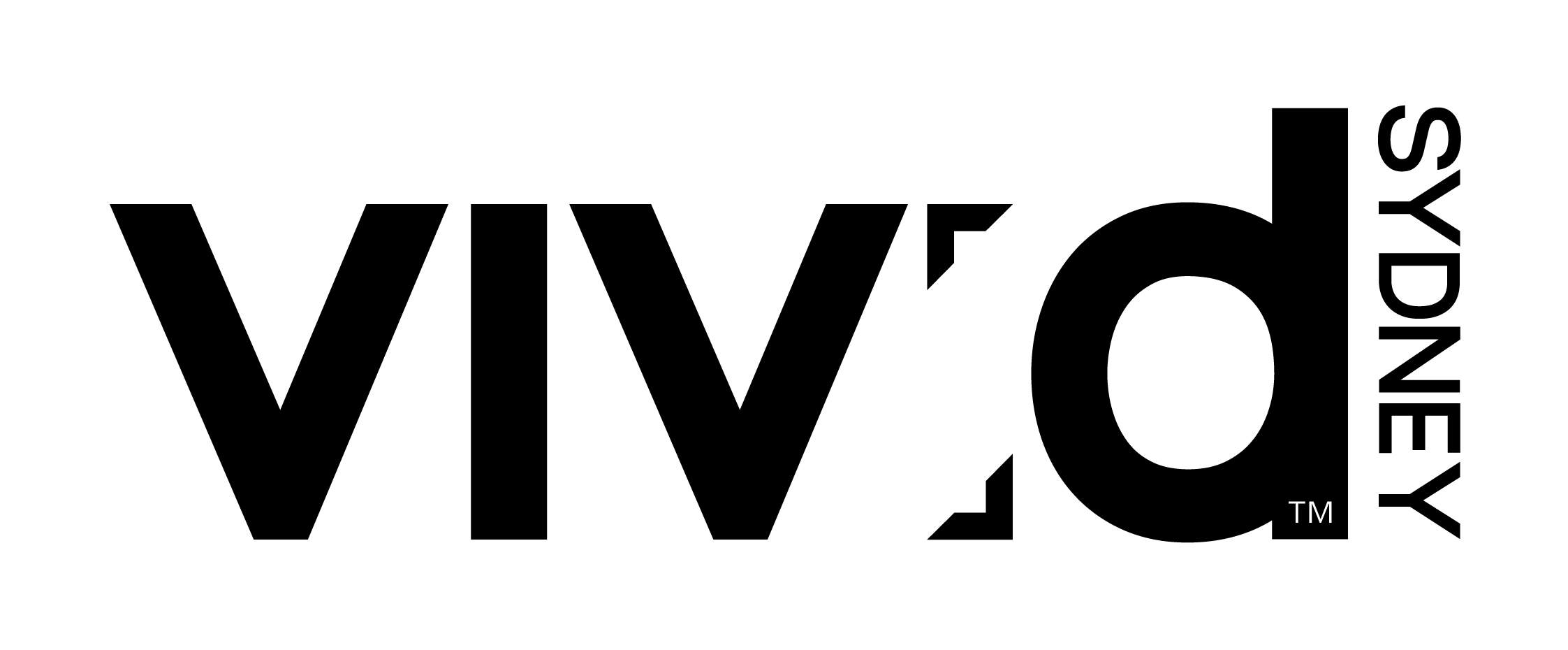 When Vivid Sydney kicks off winter, the city instantly gets brighter. And, come Friday, May 27–Sunday, June 18, the popular event might just beam a little stronger than usual — returning for the first time since 2019. Vivid Sydney's 2022 lineup certainly boasts plenty of highlights — and more than 200 events in total.
Sticking with all that eye-catching light, to begin with, there'll be more than 50 luminous installations dazzling the city, including two particularly spectacular attractions by the water.
The first, Sydney Infinity by Oracle Liquid, is a water sculpture in Darling Harbour that'll feature 12 80-metre-high water shoots, plus a Sydney-inspired soundtrack by DJ Peewee Ferris. And the second, at Walsh Bay, will see a 100-metre floating Light Walk pop up for folks to mosey along. Vivid Sydney will also host First Light, a Welcome to Country celebrating the Gadigal people and Country on Friday, May 27. And, Our Connected City by Mandylights will literally shine new light on the city's landmarks via 150 searchlights, which will illuminate the CBD with ribbons of light from the Sydney Opera House all the way to the northern pylon of the Sydney Harbour Bridge.
In something completely new for 2022, Vivid Sydney will throw its first-ever Vivid Sydney Dinner, taking place at Merivale's Ivy Ballroom and hosted by Justine Clarke. The lineup spans Ken Done, Julia Baird, the Vivid Sydney Brass Band, James Morrison, Ngaiire, Virginia Gay and Kate Monroe, plus food by chefs Dan Hong and Mike Eggert.
On the talks part of the program, American filmmaker Aaron Sorkin is headed to Sydney to discuss the intersection of politics and drama, as seen so often in his work. Also among the big names getting chatty: musician, artist and actor Troye Sivan, who'll talk with Lillian Ahenkan (AKA Flex Mami); and US journalist Gretchen Carlson — one of Time Magazine's 100 Most Influential People (2017) — who successfully sued Fox founder and CEO Roger Ailes for sexual harassment and has since worked tirelessly to change legislation that silences the victims of sexual harassment.
Meanwhile, Vivid Ideas Up Late will pop up at the Museum of Contemporary Art, the Australian Museum, the Powerhouse Museum and the National Maritime Museum, hosting free nights filled with talks, performances, fashion, music and food.
Music-wise, Vivid Sydney is no slouch, either. For starters, Vivid Live at Sydney Opera House will feature Paul Kelly, Thelma Plum and Ash Naylor during a gig dubbed Time And Tide: Four Decades of Song; Sampa The Great's new show An Afro Future; and Berlin-based piano star Nils Frahm performing Music for Sydney. Over at the Carriageworks precinct, the all-female Japanese rock band Chai will be hitting the stage, as will Estonian rapper Tommy Cash. Baxter Dury is bringing a splash of London disco to the CBD, and rock 'n' roll meets psychedelia at Spiritualized's taking over Luna Park's Big Top.
Vivid Sydney 2022 will run from Friday, May 27–Sunday, June 18. For further information and tickets, head to the event's website.
Top images: Yarrkalpa — Hunting Ground (2021), by the Martu Artists and Curiious with soundtrack by Electric Fields and Martu Artists (inspired by Yarrkalpa — Always Walking Country, 2014), Destination NSW (first image); For Sydney With Love, by Ken Done on Customs House, Spinifex Group (fourth image); Future Natives, by Chris Daniel, Destination NSW (fifth image); Convergence, by Mandylights, Destination NSW (sixth image).