Wake in Fright — Sydney Opera House and Malthouse Theatre
An intriguing take on a seminal piece of Australian gothic horror.
A seminal piece of Australian gothic horror is coming to the Sydney Opera House — but not in the way you might expect. It's safe to say that Malthouse Theatre's version, which first premiered in Melbourne last year, transforms the acclaimed Aussie tale into its own creation.
Kenneth Cook's landmark novel Wake in Fright has been adapted a number of times over the past 50 years, captivating audiences as a famed motion picture as well a 2017 miniseries on Network Ten. Now, it finds new life as a one-woman show, with actress Zahra Newman taking centre stage in this grim tale of violent masculinity in the dark heart of the Australian outback.
When bookish school teacher John Grant finds himself stranded in the isolated mining town of Bundanyabba, his ideas of polite society soon fall away as he descends into a haze of drunkenness and brutality. Under the direction of acclaimed theatre-maker Declan Greene, and aided by a score from art-electronica band friendships, Newman brings the oppressive menace of Cook's work to the stage, forcing us to look inwards in ways we might otherwise avoid.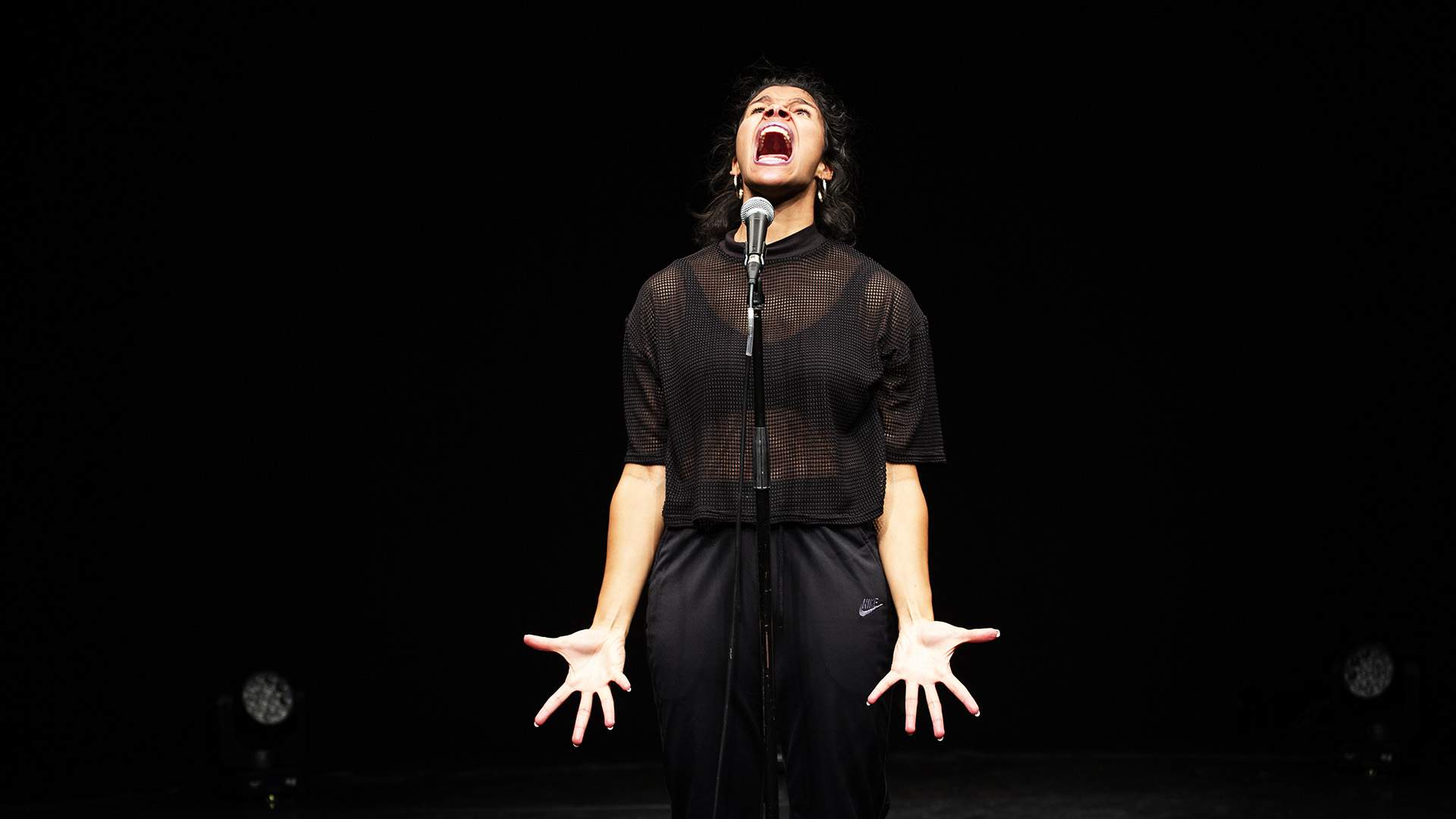 Wake in Fright takes over the Playhouse at Sydney Opera House from Tuesday, February 11–Saturday, February 15.
Images: Pia Johnson.