Waranara Tours
Take a deep dive into First Nations histories and cultures on an expert-guided tour at the Australian Museum.
in partnership with

The Australian Museum, a much-loved cultural institution, has introduced a one-hour tour that takes a deep dive into the diversity of Aboriginal and Torres Strait Islander cultures. Waranara Tours are led by a member of the museum's First Nations team and take place on Wednesdays, Saturdays and Sundays at 11.30am and 1pm.
As you traverse through the permanent exhibitions that spotlight stone fish traps and possum skin coats, seasonal calendars and hunting spears, your host will enrich the experience with personal insights and knowledge. In the First Nations languages of the Sydney region, 'waranara' means 'to seek' — which seems fitting for use in the museum, a place of scientific research and wanderings.
Get up close to shields, yidakis (didjeridus) and a traditional bark canoe in the Bayala Nura: Yarning Country exhibit, while the origins and significance of songlines are mapped out for you. Then, as you flow through Garrigarrang: Sea Country, the oceanside lives of the Salt Water People — those living along Australia's coast — will be brought forth, with everything from whale ceremonies and Torres Strait dance masks to the nuances of life lived by the water explored. You can even admire hand-woven baskets, nets and traps while you learn about the sustainable nature of First Nations fishing techniques.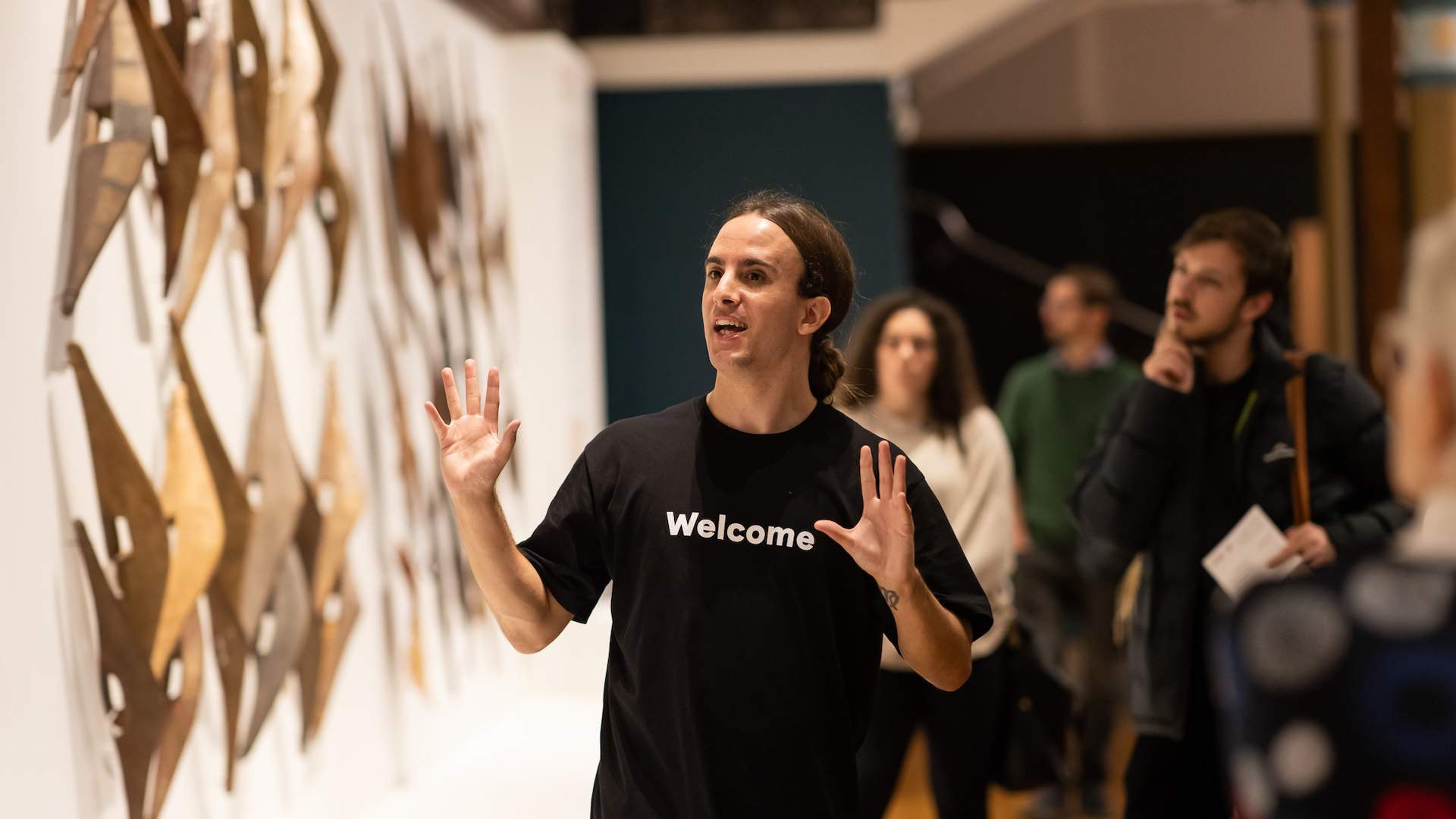 As you explore, your guide will talk you through the knowledge systems and practices that have been used by First Nations Peoples to ensure future generations have access to a sustainable way of living. So, if you're looking for a more immersive museum trip, a Waranara Tour is the tour for you (and a great way to discover more about the rich history and thriving cultures of our First Nations Peoples).
Waranara Tours take place on Wednesdays, Saturdays and Sundays, at 11.30am and 1pm. Tickets are $28 for members and $35 for non-members, with concession and child prices available too. For more information and to book your exploration, head to the website.
Images: Anna Kucera