FOOD & DRINK
Watsons Bay Hotel Seafood Pie
This eastern suburbs hotel has just reopened for takeaway and its added a fish, prawn and scallop pie with Sonoma puff pastry and truffle oil to its menu.
Eastern suburbs mainstay the Watsons Bay Boutique Hotel has just reopened for takeaway and its added some exciting new menu items to its offering. The most noteable is a family-sized seafood pie made with Sonoma puff pastry, Pepe Saya butter and truffle oil from the Loire Valley in France. Inside this incredibly fancy pie you'll find fish, prawns and scallops which are all covered with a fluffy topping of potato. The pie feeds four and is available for $56, or if you're looking for more of an afternoon snack, there are smaller personal versions of the pie for $14.
Elsewhere on the menu, you'll find fish tacos; chilli-salted squid; a kale, sweet potato and avocado green bowl; and a crumbed hake fish burger using New Zealand fish and St Malo milk buns. If you prefer your burgers with beef, there are two options — an Angus beef burger with Shake Shack-style sauce, and a cheeseburger with In-N-Out mustard. You can also swing past for your daily coffee, or the hotel is offering takeaway cocktails of all varieties to enjoy at home.
The takeaway kiosk is open 8am–3pm, Wednesday–Sunday throughout lockdown.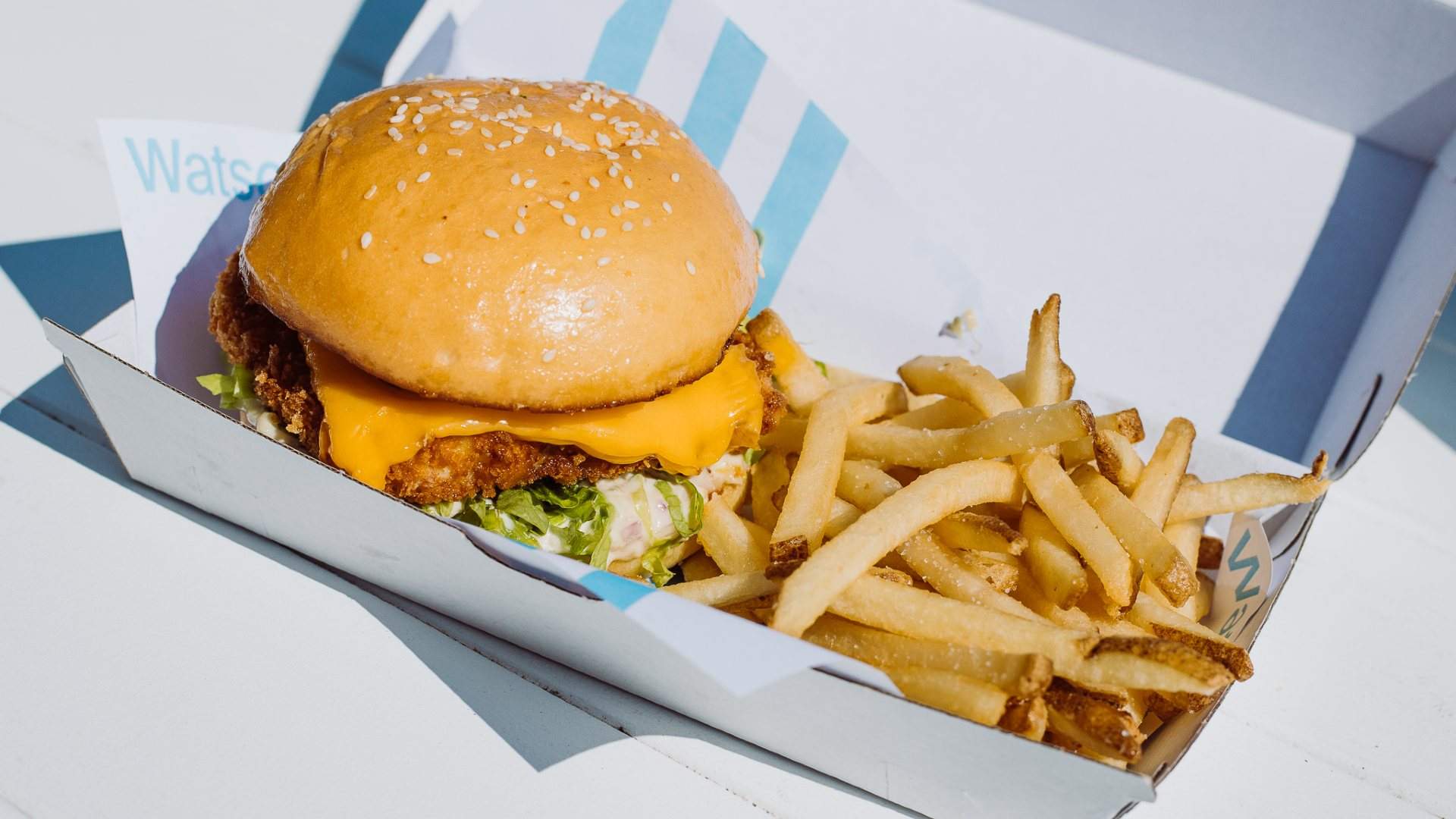 Food & Drink

Wednesday, September 1 - Sunday, October 24

The Star Sydney

Food & Drink

Thursday, September 9 - Friday, October 1

Online

Food & Drink

Wednesday, September 1 - Sunday, October 24

CicciaBella Osteria + Bar

Food & Drink

Saturday, September 18 - Saturday, September 18

Fabbrica

Food & Drink

Thursday, August 5 - Thursday, September 30

Restaurant Hubert
Food & Drink

Wednesday, September 1 - Sunday, October 24

CicciaBella Osteria + Bar

Food & Drink

Wednesday, September 1 - Sunday, October 24

Bistrot 916

Food & Drink

Thursday, September 16 - Sunday, October 31

Dear Sainte Éloise

Food & Drink

Thursday, August 5 - Thursday, September 30

Restaurant Hubert

Food & Drink

Thursday, August 5 - Thursday, September 30

Frankie's