Whisk(e)y on The Rocks
Sip your way around this new boozy festival.
There hasn't been much to say cheers to in 2020, or many opportunities to do so out of the house. But between Thursday, November 19–Sunday, November 22, you'll be able to raise a few glasses and wander around Sydney, all as part of the boozy new Whisk(e)y on The Rocks festival.
Yes, this fest is taking place in The Rocks, where you'll wander your way between four festival zones across two hours. Just where you start is up to you, with each space offering something different as part of your $25 ticket — with that price including seven tokens for samples.
At Campbell's Cove, you'll find the The Fever-Tree High Ball Bar. Obviously, highballs are on offer here. So too is mixing and matching, depending on what whiskeys, whiskys and mixers you feel like. And the Glenfiddich 'Whisky Wanderer' bus will also be stationed onsite, complete with its own bar slinging samples.
Next, at 47 George Street and 6–8 Atherdon Street, you'll be sipping Maker's Mark, Dead Rabbit's and Wild Turkey. There'll be multiple spaces, enabling you to pick your preferred tipple and your favourite spot.
Then, on Playfair Street, the Monkey Shoulder Mixer Truck will be pumping out blended malt scotch neat, on the rocks or in cocktails poured straight out of said giant mixer. Finally, The Argyle Courtyard will be celebrating 200 years of Johnnie Walker, so you know what's on offer here.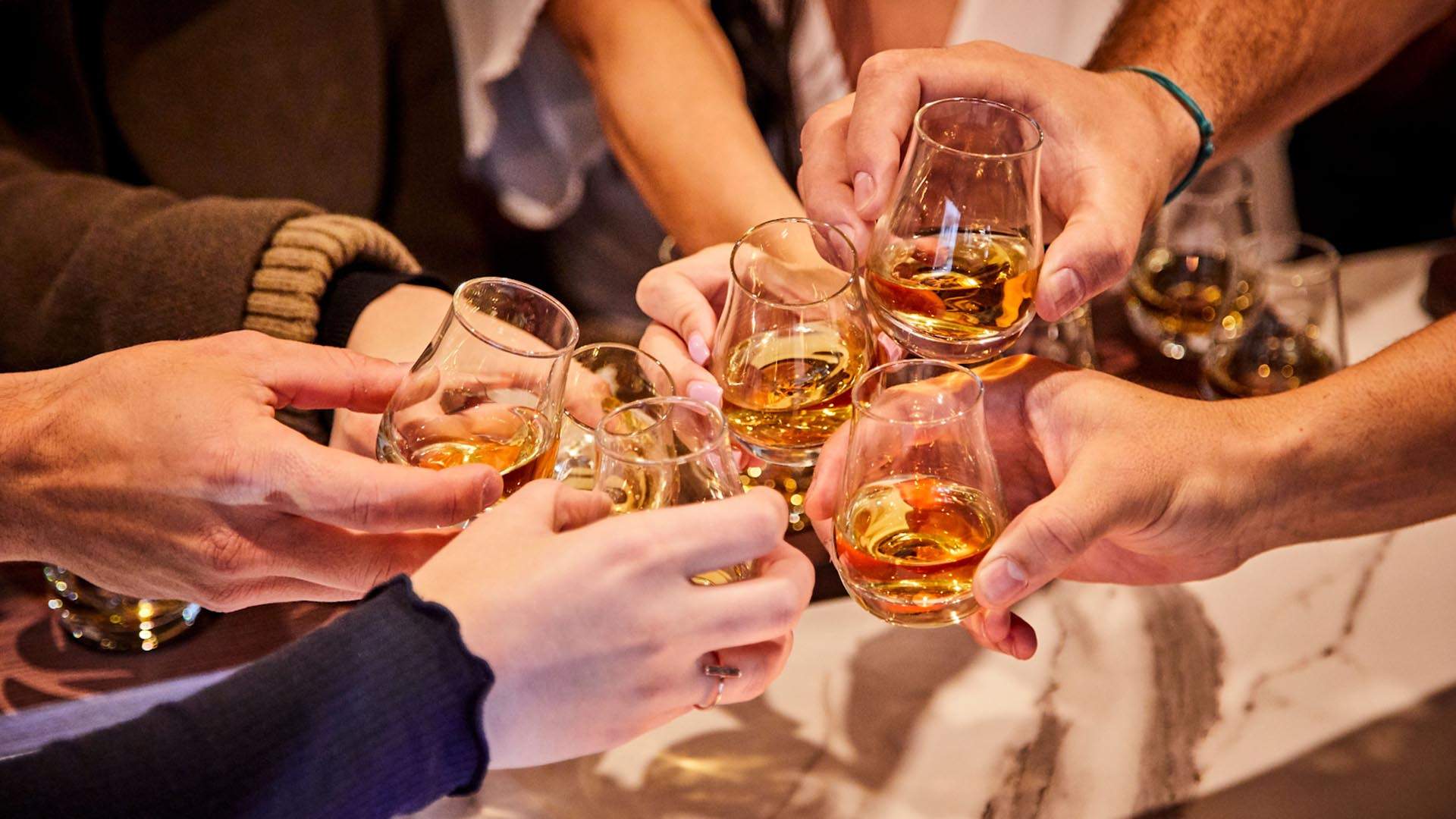 As well as the four festival zones, you can mosey through The Rocks Whisk(e)y Trail, which includes The Argyle, The Doss House, Mrs Jones Bar at The Orient Hotel, the Copper Dog Courtyard at The Push, The Mercantile Hotel, Sergeant Lok, Tayim, Fortune of War and Maybe Sammy.
And, although they haven't been announced as yet, the fest program will also feature masterclasses — which will be ticketed separately.
Whisk(e)y on The Rocks tickets go on sale at 2pm on Wednesday, October 14. You'll need to pick your day and your session, with timeslots at 5.30–7.30pm and 8–10pm each night, plus extras at 3–5pm Friday–Sunday and 12.30–2.30pm Saturday–Sunday.
Searching data...
Sorry, no results in this area
Food & Drink

Monday, November 2 - Monday, November 2

Various Sydney venues

Food & Drink

Friday, November 13 - Sunday, November 15

Opera Bar

Food & Drink

Friday, October 23 - Friday, October 23

Luna Park

Food & Drink

Saturday, October 31 - Saturday, October 31

Icebergs Dining Room and Bar

Food & Drink

Tuesday, October 6 - Saturday, October 31

Bad Hombres
Food & Drink

Thursday, October 1 - Saturday, October 31

The Morrison Bar & Oyster Room

Food & Drink

Monday, September 28 - Saturday, October 31

Various Sydney venues

Food & Drink

Tuesday, October 20 - Saturday, November 7

Various locations across Sydney

Food & Drink

Wednesday, September 2 - Monday, November 30

Various locations across Sydney

Food & Drink

Wednesday, June 3 - Monday, December 21

Secret Location in Sydney