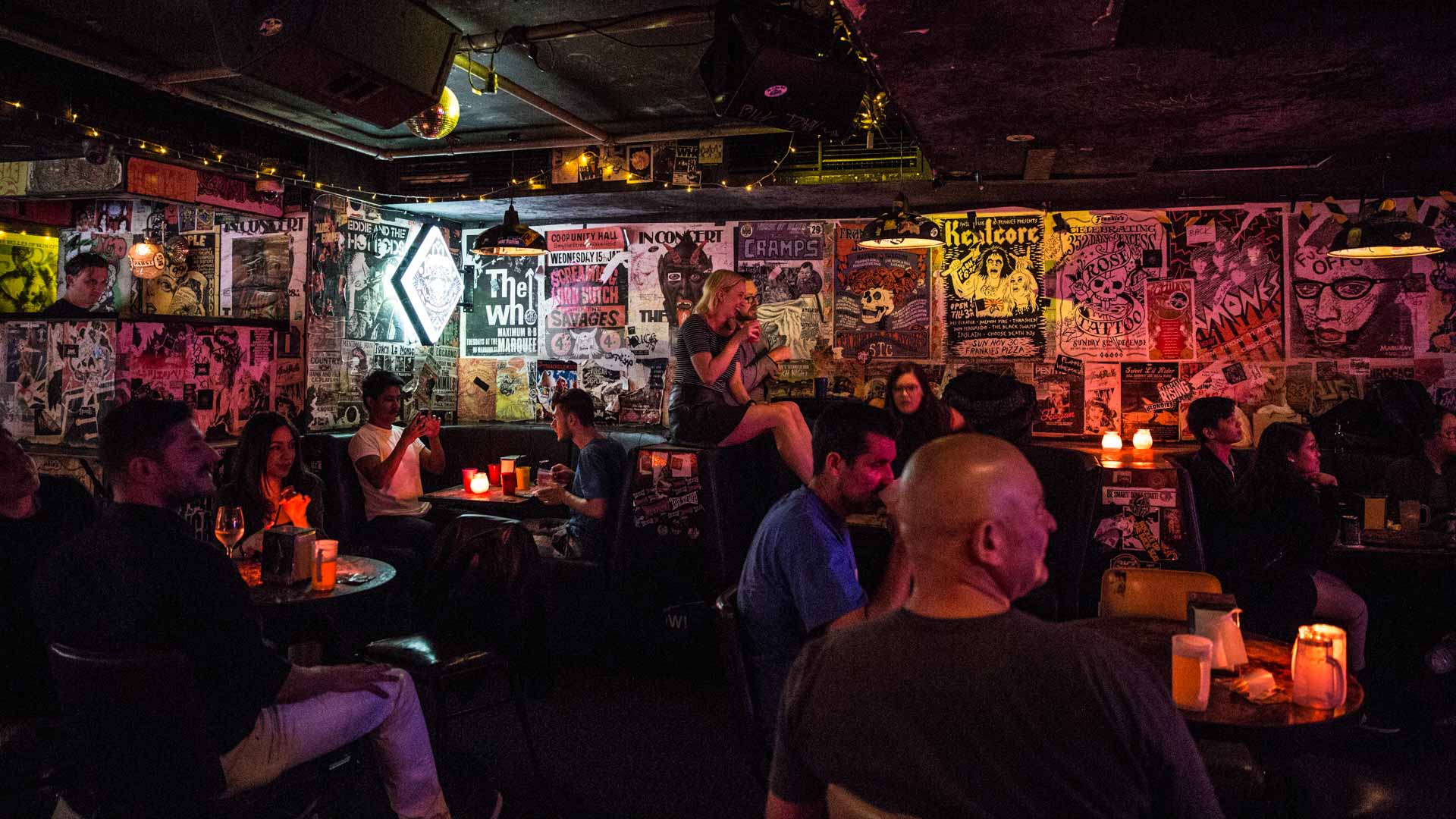 2019 NSW State Election
Here's How NSW's Political Parties Are Promising to Tackle Live Music and Lockouts if Elected
We've put together a rundown on the policies affecting live music, nightlife and festivals, and the parties that will be voting on them if they win a seat in this weekend's election.
Allianz Stadium is being torn down. The light rail still isn't finished. And all everyone can talk about is Egg Boy. Nonetheless, the NSW election is here! Sydneysiders will head to the polling booths/sausage sizzle tables this Saturday, March 23.
Based on what we cover extensively and know you care about — that is, the cultivation of Sydney's culture, and longevity of its nightlife and music festivals — we've put together a comparison of what policies the Coalition, Labor, the Greens, Keep Sydney Open and the Shooters, Fishers and Farmers are promising to uphold on these issues if they get elected, either to government or as representatives in either house.
Of course, this is just the tip of the iceberg — there are many, many more policies that make up each party's overall platform. Things like transport, the environment, infrastructure (including shiny new stadiums), banning single-use plastics, Indigenous programs, regional issues, the Murray-Darling Basin, health, cost of living and free TAFE.
We recommend doing your own research before casting your vote on Saturday — the ABC's Election Guide is a good place to start, and this SMH tool gives you a simple snapshot of what's happening in your electorate. This page should answer any questions you have about voting. At the bottom of this piece we've also put together a snapshot of each party, including where they stand now, what they're hoping to achieve with the election and where their preferences are going.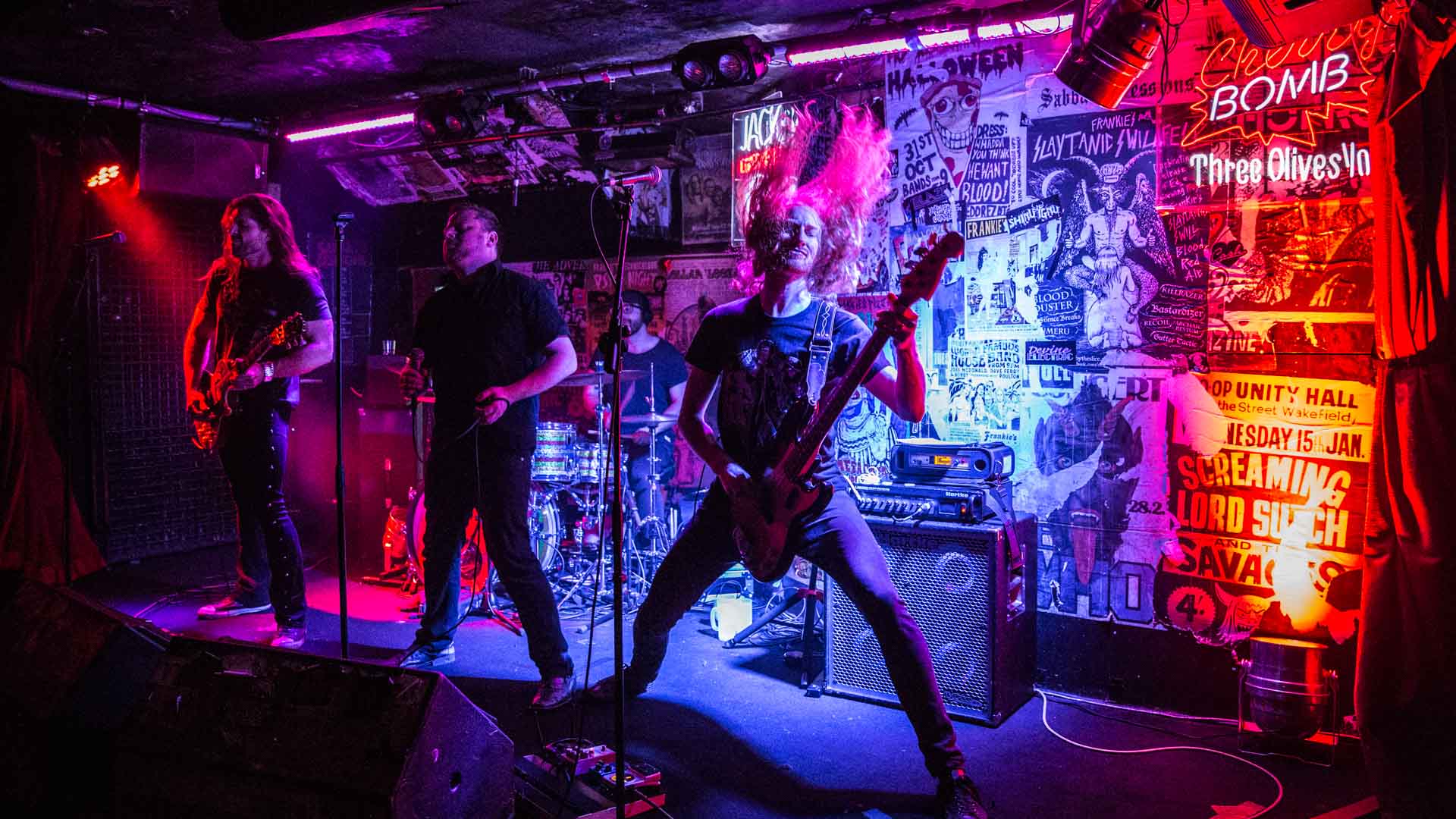 Live Music and the Lockout Laws
In the four years since the lockout laws were introduced to curb alcohol-fuelled violence, a reported 176 venues have closed. According to a report by Deloitte Access Economics, it has contributed to NSW missing out on $16 billion in potential profits, caused by an underdeveloped night-time economy. A year-long parliamentary inquiry into the state of the Sydney's music and nightlife economy also found that the industry was in "peril" due to the NSW Government's history of neglect, and lack of funding. It recommended that the Government match funding for contemporary music with that of the Victorian Government ($35 million over the next four years).
Since the introduction of the lockout laws, there has been some relaxing of restrictions. More than 20 venues have been granted half-an-hour live entertainment extensions, and Oxford Street, and the surrounding area, has gone lockout-free for Mardi Gras the past two years.
Despite strong opposition to the lockout laws by political and community groups, some groups are standing by them. The NSW/ACT Alcohol Policy Alliance, which is made up of 48 groups, including frontline emergency services, law enforcement and health services have said that the lockout laws have been "life-saving" and have led to a "sharp drop in alcohol-related violence".
The lockout laws are also a big issue in this year's NSW Election, especially with Keep Sydney Open on the ticket. Here's where the major parties stand on the laws, licensing for late-night venues and funding for live music and the night-time economy.

THE COALITION
Lockout laws
It was under a Liberal Government in 2014, that Premier Barry O'Farrell introduced the lockout laws. And the Coalition, apart from allowing 30-minute restriction for some venues, has stood strongly beside the decision ever since. Current Premier Gladys Berejiklian has repeatedly stated that a Liberal Government, if re-elected, would not repeal the lockout laws.
Funding
Earlier this year, the NSW Government — under the Coalition — committed $1 million to support contemporary live music through Create NSW. But, at the time of publication, no further commitments have been made and the Liberal party has not made a total funding commitment for contemporary music over the next four years — despite the $35 million recommendation made by the report.
Much of the Berejiklian Government's arts funding is going to big infrastructure projects, as laid out in its 2025 Cultural Infrastructure Plan. This includes $244 million to the AGNSW's Sydney Modern Project, $238 million to the Sydney Opera House upgrades, $100 million to the Regional Cultural Fund and $645 million to the Powerhouse's controversial move to Parramatta.
Licensing changes
Ms Berejiklian has said that her government would trial a new licence for pop-up bars and events, to support the activation of under-utilised spaces, and would give seven one-off $500,000 grants to Darlinghurst, Haymarket and George Street, Parramatta, Liverpool, Newtown, Opera House to Walsh Bay and Pyrmont as part of its Activate [email protected] initiative.
In January, the Coalition also stated that it was working to establish an expert advisory panel to advise the government on better ways to integrate liquor and planning approvals — which may possibly include the reduction of red tape. They have also recently made it easier to acquire a micro-brewery, cafe or restaurant licence — but not a bar or nightclub.
Will the Liberals abolish the lockout laws? No.

LABOR
Lockout laws
Labor has directly addressed the issues faced by Sydney's live music scene — but it has made clear that a Labor Government, run by Michael Daley, would not repeal the lockout laws.
Funding
A Labor Government would, however, match Victoria's funding of $35 million for contemporary live music over the next four years. It would also appoint a Minister for Music and Night Time Economy, a role most likely to be filled by John Graham.
Other funding promises the Daley Government has made include: a $10 million Music Development Hub, a $700,000 commitment to Sydney Fringe Festival, an $11.5 million investment in working musicians and a $1 million contribution to community radio.
Licensing changes
While it won't repeal the lockouts, it is promising streamline licensing processes and reduce other licensing red tape — and remove arbitrary live music restrictions, which currently include restrictions on bands made of more than three people and those playing 'hard rock'.
Will Labor abolish the lockout laws? No.

THE GREENS
Lockout laws
With the Greens hoping for a minority Labor Government to form, it's also supporting some of its policies — including the party's commitment to create a dedicated Minister for Music and Night Time Economy. But the two parties are not always aligned. The Greens, like Keep Sydney Open — and unlike the Liberals and Labor — are promising to abolish the lockout laws and end the freeze on new liquor licences for certain venues in Kings Cross and the CBD, allowing for the opening of new nightclubs and liquor stores.
Funding
The Greens would commit $50 million to contemporary live music over the next four years, which is more than Labor's $35 million commitment, but less than Keep Sydney Open's $100 million promise.
As well as supporting all 60 recommendations made by the parliamentary inquiry, mentioned above, the Greens also promise to invest in 24-hour public transport, and provide $200 million to Create NSW (NSW Government's arts policy and funding body) to increase the city's arts, culture and music.
Licensing changes
It would also establish a live music roundtable — convened by Create NSW — and a night-time economy taskforce to amend and simplify the licensing process for live music venues. Like Labor, it would also remove outdated and arbitrary restrictions.
Another pillar of the Greens policy, while not directly related to live music, is its stance on poker machines and gambling. The party promises to remove poker machines from all clubs and hotels and restrict them to casinos, as well as change policy at all levels to reduce gambling harm — for example, by implementing higher taxes on gambling profits and by restricting advertising.
Will the Greens abolish the lockout laws? Yes.

KEEP SYDNEY OPEN
Lockout laws
As a political party that started as an anti-lockout laws group, Keep Sydney Open obviously has very strong opinions about Sydney's live music scene. Its policies on the topic are the centrepiece of the party's election campaign. First up, it's promising to repeal the lockout laws and allow for 24-hour trading for well-run venues.
Funding
The party is also promising $100 million in state funding for contemporary music over the next four years — almost three times Labor's offer. And this funding wouldn't just come from the budget, it would be paid for by removing tax breaks on pokies profits. They would also introduce a Minister of Culture, Music and Nightlife — like Labor and the Greens — and establish an independent government office to manage and be accountable for the night time economy.
In place of the lockout laws, KSO would develop and invest in evidence-based late-night public health and safety that encourage a positive nightlife. This would include the introduction of free pill-testing at set locations across NSW. Other live music-related promises the party has made include a $10 million 'street party fund' to activate outdoor public spaces and the introduction of a Culture Pass, similar to NYC's, which gives young people ages 18–24 free access to $250 worth of cultural events and institutions a year.
Licensing changes
Keep Sydney Open would reward well-run venues with 24-hour trading licences. It also wants to push the takeaway liquor curfew out until midnight and end the freeze that's stopping "traditional nightclubs" in the CBD and Kings Cross from applying for a new liquor licence. The party promises that this would coincide with the introduction of 24-hour public transport, too, bringing Sydney into line with Melbourne and, if it's introduced before 2023, beating Brisbane.
Will Keep Sydney Open abolish the lockout laws? Yes.

SHOOTERS, FISHERS AND FARMERS
Lockout laws
As a party that was created to represent Australia's farmers, shooters and fishers — and advocated for the right to bear arms — the SFF doesn't have extensive promises on nightlife policy and lockout laws. But the party is worth mentioning because, last October, leader Robert Borsak entered a bill into the upper house to remove Sydney's lockout laws. Borsak, who said in a Facebook post that the lockouts were "killing our city". In a pre-election position statement provided to Music NSW, the party said it would support the overturning of "draconian and stifling" lockout laws.
Funding
SFF has said it will support the annual funding provided to Create NSW, which is currently $1 million.
Licensing changes
In line with its position statement, it seems safe to assume that the party would support licensing changes that the live music industry and entertainment sector. This could be important as the party may end up holding the balance of power in the lower house if it is able to secure two more seats.
Will the Shooters, Fishers and Farmers abolish the lockout laws? Yes.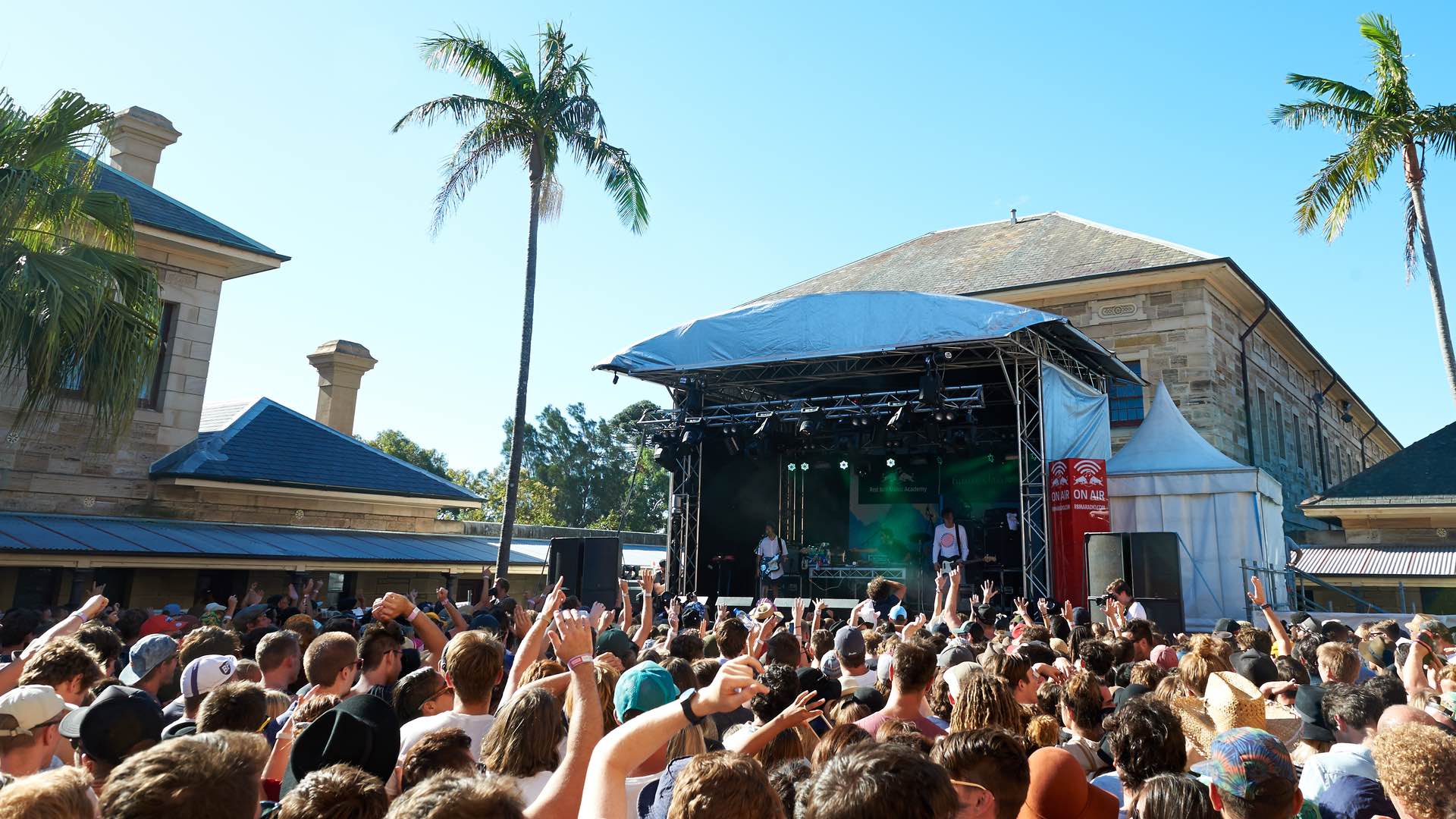 Music Festivals
In September 2018, two young people died of suspected overdoses at Defqon.1. And a week later the NSW Government set up an expert panel to advise on how to make festivals safer. When the panel's suggestions were released a month later, they included new liquor licences for festivals, improved harm-reduction education and harsher penalties for those caught with drugs. But no mention of pill-testing, despite many advocates calling for it and Australia's first pill-testing trial at Canberra festival Groovin' the Moo being deemed a success.
Fast forward three months to January 2019, three more festivalgoers have died of suspected overdoses in NSW and thousands of Sydneysiders were rallying for the introduction of pill testing. Ms Berejiklian, however, refused to consider pill testing and instead introduced a strict new licensing regime for "high-risk festivals" — which immediately led Mountain Sounds and Pysfari to cancel because of the newly imposed safety, licensing and security costs associated with the "government's new war on festivals". Since then, two festivals deemed "high risk" have launched legal action against the government. So it's fairly clear where the Coalition stands on festivals, but what are the other parties promising? And how are they planning to make festivals safer?

THE COALITION
Pill testing
As mentioned above, the Coalition has made its stance clear on music festivals through its actions over the last six months. Ms Berejiklian has repeatedly stated that the Liberal government does not support pill testing and won't consider it — neither through trials or by holding a "drug summit", where experts can present evidence.
Festival licensing
In the NSW Government's recently released Music Festival Guidelines, it classifies the following as risk factors for festivals. If:
a festival has had one or more drug related serious illnesses or deaths in the past three years,
the festival is new.
its predominant target demographic is people aged 18–29,
the music type is predominantly "high energy" and/or "electronic dance music", or
it goes for longer than eight hours.
This means that organisers of music festivals now need to apply for a special standalone liquor licence for every event they hold. Each licence is subject to careful consideration based on the festival's perceived 'risk profile' and need to get the thumbs up from a team of experts representing the likes of NSW Health, Liquor and Gaming NSW and the NSW Police Force. This, according to the Berejiklian Government, is to make festivals safer for those attending them. The new licensing has come under fire from festivals like Bluesfest for the lack of consultation with the industry.

LABOR
Pill testing
While Labor hasn't definitively said that it would introduce pill testing, it has committed to hosting a drug summit, with police and addiction specialists, to discuss the pros and cons. The last drug summit was held in NSW in 1999 by then-Premier Bob Carr in reaction to Sydney's rising heroin epidemic. It led to the creation of a supervised injecting room in Kings Cross.
It is possible that after the drug summit, Daley will still refuse to introduce pill testing. Some experts say there is already enough evidence to support pill testing available — thanks to Groovin' the Moo and Europe, where some countries have been using pill testing for more than two decades — and a drug summit is an unnecessary step.
Festival licensing
In terms of licensing, it would introduce multi-year approvals for some festivals — so they don't have to reapply every year — ensure there's greater transparency involved in costs and regulation, and consult with industry bodies. Labor has said that, if elected, it will immediately consult with the Australian Festival Association, as well as relevant government agencies, to discuss the future of Liberal's licensing regime. Labor has not made a recent statement about sniffer dogs, but the party's official policy is pro-sniffer dogs.
Funding
Labor has also committed to investing $4 million in supporting music festival and events in NSW, as well as $700,000 to Sydney Fringe Festival.

THE GREENS
Pill testing
Unlike Labor, the Greens has explicitly stated that it would introduce pill testing — as it believes it saves lives. In fact, one of the party's pillars is to end the 'war on drugs' and focus on harm-minimisation programs, including amnesty bins and peer-to-peer support services. While not directly related to festivals, the Greens' drug policy also includes the legalisation of cannabis and believes the use and possession of drugs for personal use should be treated as a health and social issue, not a matter of law enforcement.
Festival licensing
In terms of policing at festivals, the Greens would remove the strict licensing regime introduced by the Liberal Government and stop the use of drug dogs and strip searches at festivals. The Greens have been actively campaigning against the use of dogs with its campaign 'Sniff Off', launched in 2014, a collaboration between current Greens MP David Shoebridge and NSW Young Greens.
Funding
The Greens haven't promised any funds specifically for music festivals, but part of it's combined $250 million funding for Create NSW and Music NSW could be used for such.

KEEP SYDNEY OPEN
Keep Sydney Open's policy on festivals is very similar to that of the Greens. It would repeal the Liberal's new licensing regime, abolish sniffer dogs and rollback police strip search powers — which have been highly criticised in the news recently.
Pill testing
Similarly to the Greens, KSO would also prioritise harm-minimisation programs — including pill testing, amnesty bins and increased drug education and water stations. It would also establish a statewide pill testing database for early community warnings about deadly substances, and to inform emergency services.
The decriminalisation of drugs for personal use is also part of its policy, with plans to replace fines and criminal penalties for possession of drugs for personal use with diversion notices to educational and treatment programs. The legalisation of cannabis is another part of this.
Festival licensing
As well as abolishing the new licensing regime, the party would introduce a festival stakeholder roundtable — between industry, emergency services and policymakers — to create new risk-management strategies.
Funding
As well as KSO's $100 million funding commitment to live music in general, it would restore funding for Sydney Festival's day of free events, and fund the development of emergency services and counter-terrorism strategies for festivals and cultural events.

SHOOTERS, FISHERS AND FARMERS
The SFF doesn't have specific policy promises in relation to music festivals, but it has said it will broadly support the live music and entertainment industries as we've outlined in the previous section.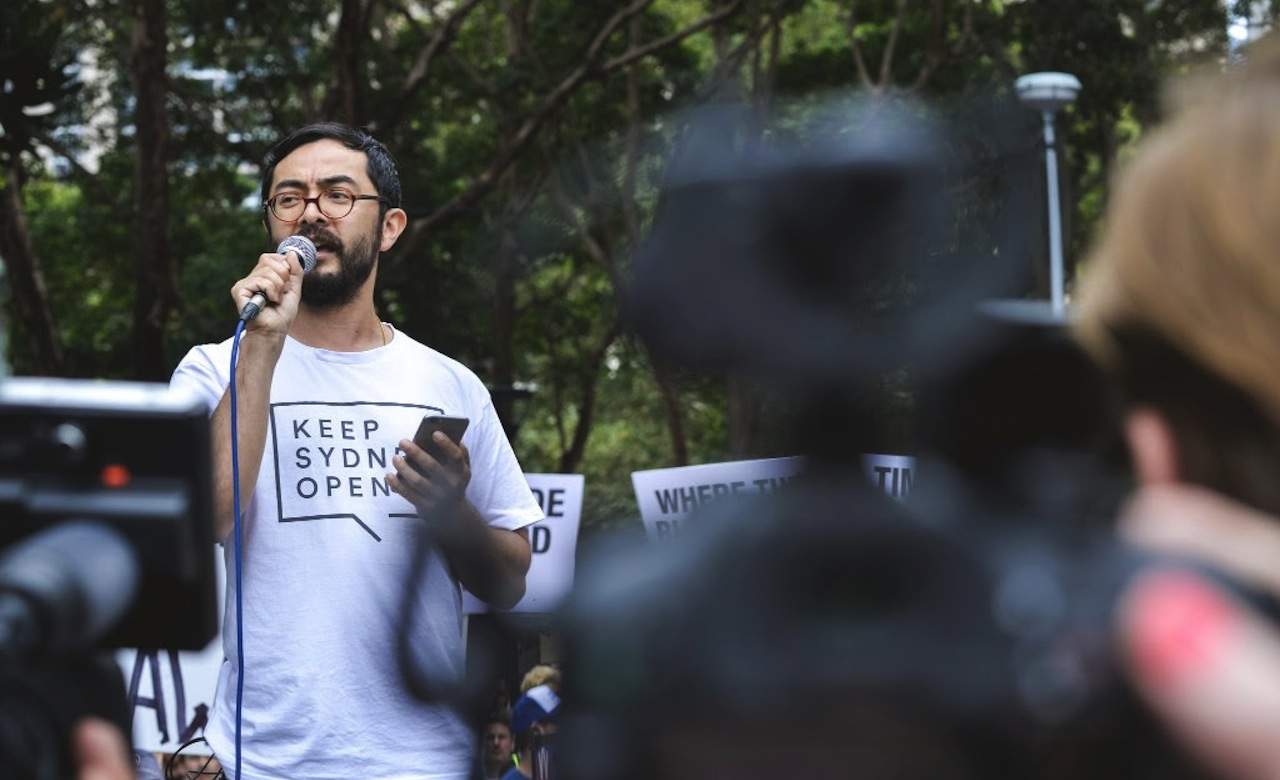 The Parties
THE COALITION

Leader: Gladys Berejiklian (Liberal).
Currently: Has a majority in the lower house (the Legislative Assembly), and therefore holds government. The Coalition currently has a decent majority of 52 seats to Labor's 34. The Coalition has good representation in the upper house (the Legislative Council) with 20 as opposed to Labor's 12. Currently, it needs the support of just one minority party in the house to gain majority, which has made it possible to pass legislation without too much drama.
What the party's hoping for: To win. That means the Coalition needs to retain a majority in the lower house. It needs 47 seats to form a majority government, but could win with less as a minority government — this would just make it harder to pass legislation.
Say the Coalition does get re-elected, it's looking like it will have a harder time passing bills through the upper house. As the ABC's Antony Green points out, the Coalition has 11 of its MLCs up for election this time round, as opposed to Labor's five (this is because only half of the Legislative Council goes up for election at one time). So it's more at risk to lose seats. If it does, it will most likely have to rely on cooperating with more than one minority party to get its policies signed off.
Preferences: Because NSW has optional preferential voting, the Liberal Party hasn't given many suggestions for preferences in its 'how to vote' material. It is, however, giving second preference to the Christian Democratic Party in the upper house, which currently holds two seats.
LABOR
Leader: Michael Daley.
Currently: Labor is in opposition and has little legislative power. It has only 34 seats in the Legislative Assembly, and 12 in the Legislative Council. If it wants to try and pass a bill in the upper house it needs the support of the Greens and all the minority parties.
What the party's hoping for: A swing in its direction so it can form government. It needs an extra 13 seats to swoop in as a majority government, but could form a minority government with a few less. In that case, it would probably form an alliance with the Greens to pass legislation.
Preferences: It depends on the seat, but Labor is directing a good amount of second preferences to the Greens, particularly in the seats of Newtown and Balmain, which are currently held by the Greens. The party has been called out by the Coalition this week for preferencing niche minority group the Shooters, Fishers and Farmers party ahead of — you guessed it — the Coalition.
THE GREENS
Leader: There isn't one. But David Shoebridge is leading the ticket in the upper house (after the matter was taken to — and rejected by — the Supreme Court).
Currently: The Greens hold three seats in the lower house: Jenny Leong's seat of Newtown, Jamie Baird's seat of Balmain, and the seat of Ballina.
What the party's hoping for: To hang onto what it's got. It really doesn't want to lose any of its three lower house seats. It would also be hoping for a Labor minority government to form — if that were to happen, it could form an alliance with Labor and play a crucial part of passing legislation in the lower house.
Preferences: The Greens are directing most of its preferences to minority parties the Voluntary Euthanasia Party and the Animal Justice Party. On the flip side of that, The Guardian predicts that the rise of small progressive parties like above and Keep Sydney Open could take away numbers from the Greens regular voter base.
KEEP SYDNEY OPEN
Leader: Tyson Koh.
Currently: KSO is a newly minted political party, so it has no current representation in parliament. It started as a nightlife lobby group, organising multiple widely attended rallies, before registering as a party in June 2018.
What the party's hoping for: An in to the upper house. While the party has candidates running in 48 seats in the lower house, it doesn't really have a chance at winning any of them. The upper house — which requires a much lower vote quota to be elected  — is where KSO has the best shot at winning a seat. The party would be hoping for one seat to at least gain parliamentary representation.
Preferences: While KSO is largely preferencing the Greens in the lower house (where it doesn't expect to win a seat), it's directing its upper house preferencing towards the Sustainable Australia party. The party has received some backlash to this as Sustainable Australia have population and migration policies that have been criticised as anti-immigration. KSO published a press release on its preferencing here.
SHOOTERS, FISHERS AND FARMERS PARTY
Leader: Robert Borsak.
Currently: The party currently holds one seat in the lower house — Philip Donato for Orange — and two in the upper house.
What the party's hoping for: To gain more seats in the lower house. It is entering candidates in 24 (mostly regional) seats in the lower house, and it's hoping to also win the seats of Barwon and Murray. If it does, it could hold the balance of power if a minority government is formed. However, Borsak has said that the party would not enter an alliance with any major party if a minority government is formed.
Preferences: Like the Liberals, the Shooters has largely done away with preferencing other parties.