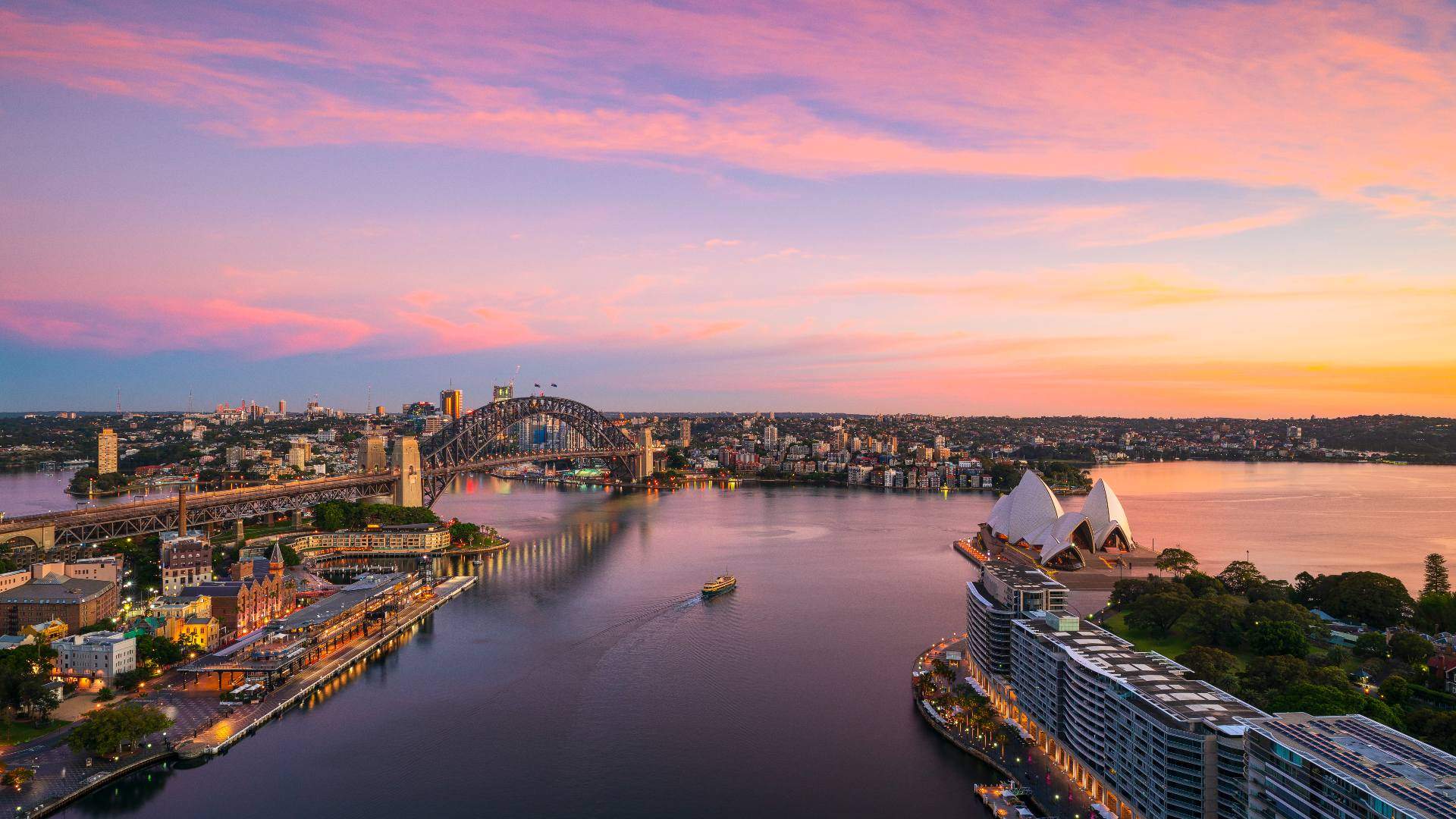 Celebrate the harbour city's creative side.
Sydney Solstice
Don't hibernate this winter — hit up aquarium nightclubs, harbourside ice rinks and moonlight kayaking sessions instead.
Sydney may be best-known for its stunning coastline and sunny rooftop bars, but it becomes even more magical in winter. To celebrate the cooler climate — and the after-dark fun it brings — the harbour city is putting on an epic winter fest. From June 8–20, Sydney Solstice is taking over more than 200 bars, restaurants, art galleries, live music venues and inner city landmarks. From pop-up ice rinks by the water and nightclubs in aquariums to luminous art projections and a debaucherous feast fit for a queen, the two-week series is sure to convince you to skip hibernation this season.
While Sydney Solstice may be new, its calendar is jam-packed. To save you scrolling for hours, we've teamed up with NSW Government via Destination NSW to round up our top picks. So, dust off your warmest woollies and get ready to wine, dine and get a big ol' dose of culture this winter.
Sydney Solstice Shortlist
Your guide to what's going down around town.
Sydney Solstice Events
Consider your cultural calendar sorted.
Make the most of Sydney Solstice with our trip builder
With its buzzing restaurants and bars, world-class art galleries and abundant cultural happenings, Sydney has plenty to be uncovered, even when winter sets in. Its cultural landmarks, epic art festivals and, of course, sparkling harbour all make Sydney a pretty special place to spend time.
With Sydney Solstice well and truly here, it's time to embrace the cold and discover — or rediscover — the very best the city has to offer. After a year of spending a lot of time staring at our own four walls, this new event series is here to remind you that there's plenty to do around town, be it day or night. Whether you're after outdoor adventures, a high-flying feed or wanting to cut shapes on a dance floor this winter, Sydney Solstice (and the harbour city at large) has you sorted. Here's how to track down all the good times.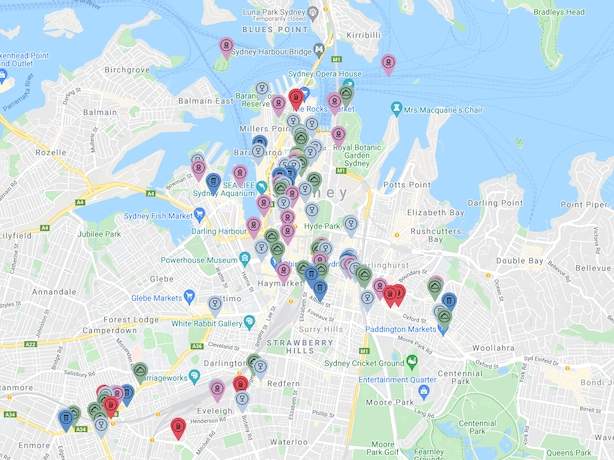 Launch map
WHERE ARE YOU HEADED?
YOUR TRIP
Start building your dream trip.
Click 'add to trip' on the pop up box to begin your journey. Save, share & export.
all
restaurants
shops
bars
cafes
events
pubs
things to do