FOOD & DRINK
Camperdown's Acre Eatery Has Been Transformed Into an Italian Farmhouse for Winter
The Tuscan-inspired fit-out comes complete with a spritz bar, a dessert trolley and lots of pizza and pasta.
Camperdown's Acre Eatery Has Been Transformed Into an Italian Farmhouse for Winter
The Tuscan-inspired fit-out comes complete with a spritz bar, a dessert trolley and lots of pizza and pasta.
---
Camperdown's farm-to-table restaurant Acre Eatery is going full Italian for the winter months. As of today —Wednesday, July 3 — the venue has transformed its lofty dining room and al fresco garden into an Italian farmhouse, complete with a spritz bar, a bruschetta menu, hand-rolled pasta and a dessert trolley.
Executive Chef Gareth Howard is showcasing regional Italian cooking throughout the venue, while still focusing on the locally and ethically sourced ingredients that the restaurant is known for.
Head to the dining room to check out the new feasting menu, which features woodfired focaccia — that you can then dip in a wagyu beef fat candle — and baked cheese with truffle honey. You'll be able to try the best of Italy's many styles of pasta — including Piedemont-style pappardelle, Roman creamy carbonara and a meatball dish unique to the south. You'll be eating all of this surrounded by Tuscan-inspired furnishings and indoor olive and citrus trees, too.
Out on the terrace during the day, you can opt for a Sicilian-style brunch with a dedicated bruschetta menu and plates of black pig ham, free-range egg and fried eggplant caponata. Or stop by in the evenings, when the spritz bar will serving lots of cocktails, antipasti, pizzas and homemade breads. And, on weekends, a roaming cart will bring arancini and panini to you, too.
A second trolley carrying desserts will roll around the dining room, with a whopping 35 different Italian sweets in tow — including orange polenta cake, glazed fruit tarts, cannoli, tiramisu and seasonal gelato.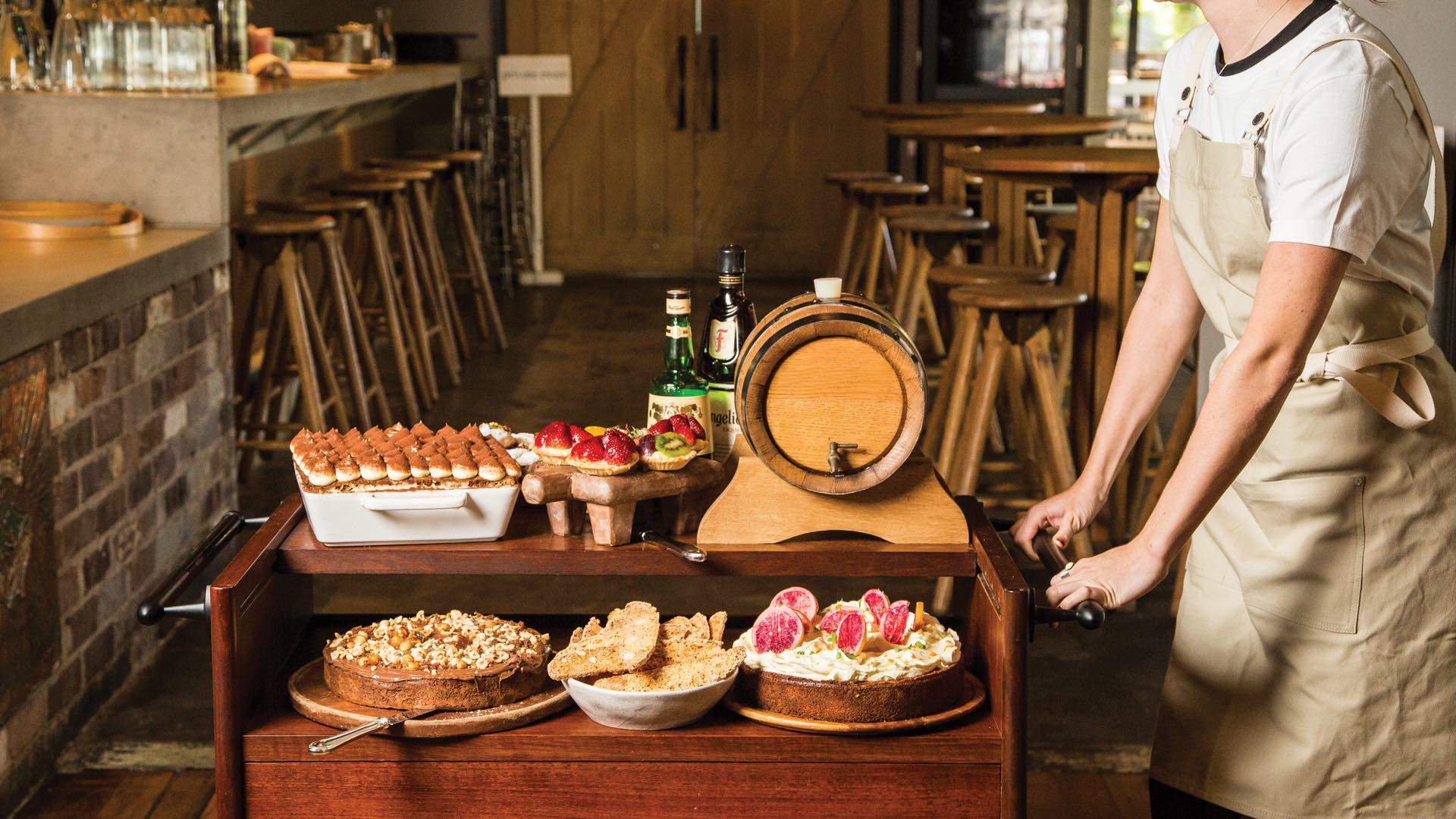 Apart from the new menus, the restaurant is also hosting two collaborative dinners on Saturday, July 20 and Friday, August 2. The first is a four-course truffle and wine degustation with Bilpin producer 4 Winds; the second is a candlelit Sicilian banquet featuring Hunter Valley-produced Italian wine varieties.
Plus, each Friday over the six weeks, Acre Eatery will host ticketed masterclasses run by Howard on how to make porchetta, focaccia and mozzarella.
And, because it's not Italian without a few namesake cocktails, there'll be plenty of spritzes and barrel-aged negronis to go around.
Acre Eatery's Italian Takeover will run from on July 1–August 18 at 31A Mallett Street, Camperdown. It's open Wednesday–Friday midday–11pm, Saturday 8am–11pm and Sunday 8am–9pm.
Images: Trent van der Jagt.
Published on July 03, 2019 by Marissa Ciampi