Buono's Bubble Tea-Flavoured Vegan Ice Cream Tubs Have Just Landed in the Freezer Aisle
The brand has also released ice cream-filled mochi balls that are vegan and gluten free.
On a hot summer's day, a sweet frozen treat will always hit the spot. A new brand has just launched in Australia that's providing a dairy-free solution to your sweet summer cravings. Originating in Thailand, Buono has created 100 percent plant-based frozen desserts that are vegan, gluten-free and contain no artificial colours or flavours.
Buono has two types of frozen treats available in Australia currently. The first, Buono Boru Boru, is a tub of bubble tea-inspired ice cream. It's vegan, of course, made using coconut milk and containing flavour-filled balls reminiscent of the those you get in bubble tea. The Buono Boru Boru comes in two different flavours: classic Thai tea and genmaicha, which combines the flavours of green tea and roasted rice.
The second range of dessert goodness Buono has created are called Mochi Ice. Made with coconut milk, these ice cream-filled mochi balls are a great bite-sized snack, but, be warned, you might find yourself returning to your freezer multiple times a day to grab one. They come in a range of flavours including strawberry, black sesame, vanilla, mango, coconut, chocolate and Japanese green tea.
If you find yourself craving a cold creamy treat this summer, the Buono range is available at Coles and Woolworths stores nationally — and can be delivered to your door via Coles Online.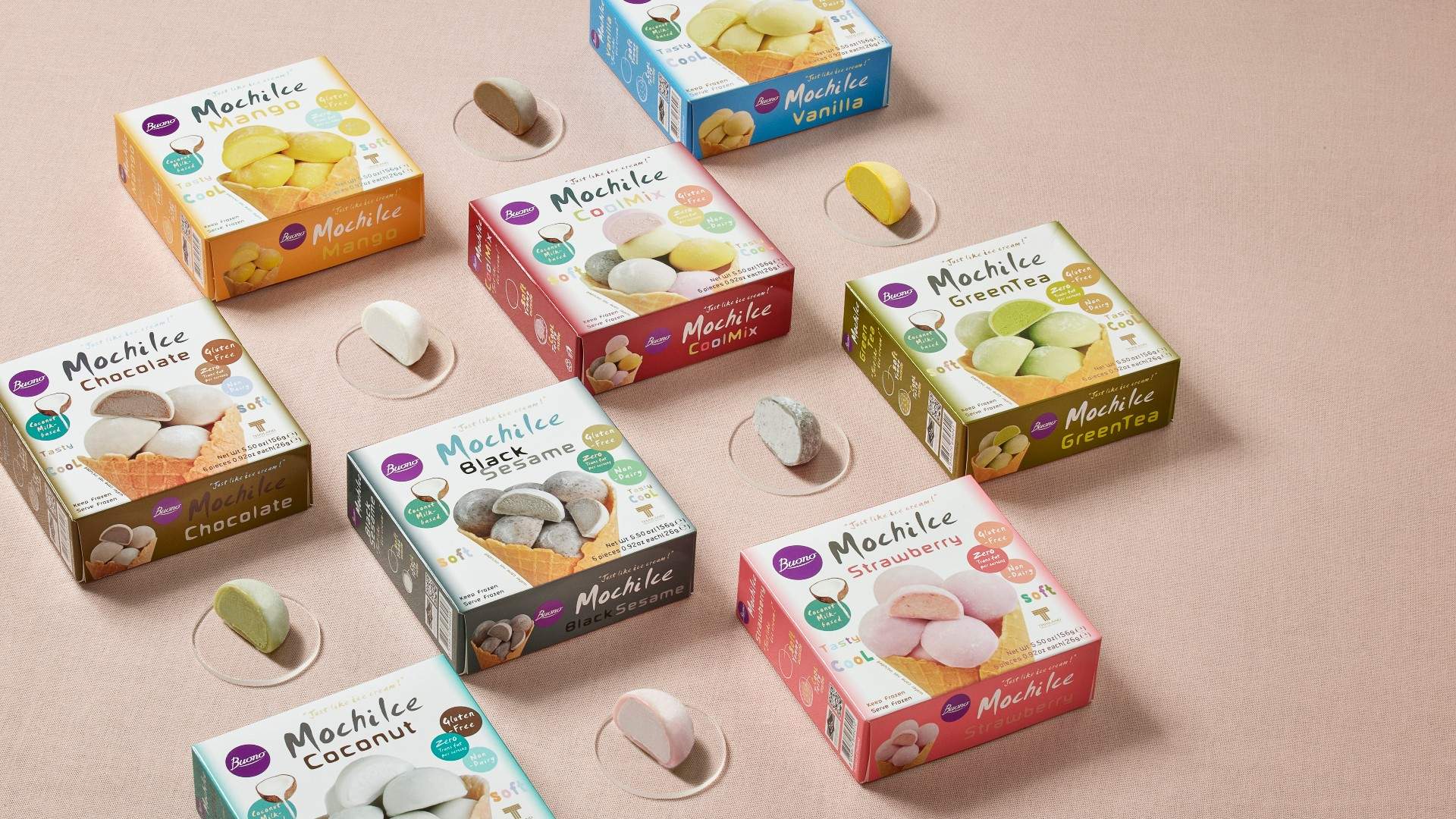 Buono's range of plant-based desserts are available to order online or at select Coles, Woolworths and specialty stores nationwide.

FYI, this story includes some affiliate links. These don't influence any of our recommendations or content, but they may make us a small commission. For more info, see Concrete Playground's editorial policy.