FOOD & DRINK
Disneyland's Famed Dole Whip Soft Serve Is Coming to Sydney for the First Time
The coveted dairy-free dessert is making its debut appearance at this year's Royal Easter Show.
If you ever managed to wrangle a trip to Disneyland back when international travel was a thing, chances are you're well acquainted with Dole Whip. The pineapple-flavoured dairy-free soft serve has long been a staple treat for visitors to the famed theme parks, with the dessert becoming as much a symbol of Disneyland as Mickey Mouse's ears and that wild Space Mountain ride. But, this April, you won't need a plane ticket or a Disneyland pass to get your mitts on one of these classic creations — because Dole Whip is headed to the Sydney Royal Easter Show.
The much-loved soft serve is set to make its first-ever appearance at the annual show, after the COVID-19 pandemic put last year's planned debut on hold. A fleet of Dole Whip trucks will be onsite slinging their signature treats for the show's duration — from today, Thursday, April 1 through until Monday, April 12. If they're a hit, Aussie distributor Ted Foster has plans to take them on the road, visiting shows all around the country.
Pineapple is the OG and best-known Dole Whip flavour, first launched by the Dole Food company back in Hawaii in the 80s. But at the Royal Easter Show, you'll be able to sample a whole range of signature variations, including watermelon, strawberry and the very Aussie mango.
To nab yourself some soft serve, seek out the trucks at the Woolworths Fresh Food Dome and the Kids Street Giants Stadium Concourse.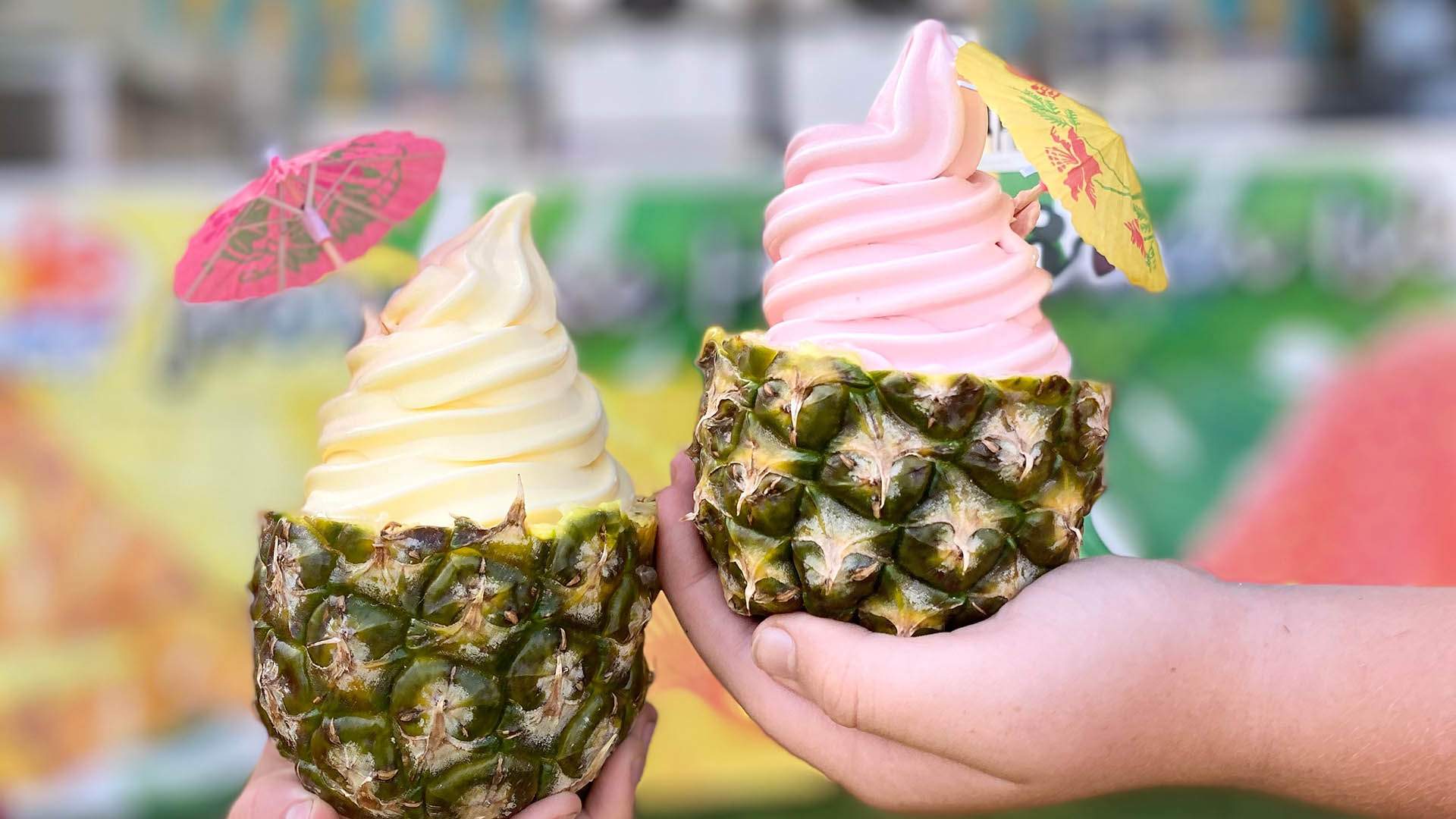 Find the Dole Whip food trucks at the Sydney Royal Easter Show, which runs from Thursday, April 1–Monday, April 12 at Sydney Showground.
Published on April 01, 2021 by Libby Curran