FOOD & DRINK
Millers Point's Historic Palisade Hotel Is Open for Business
This 100-year-old Sydney gem's ground floor bar has reopened.
Millers Point's Historic Palisade Hotel Is Open for Business
This 100-year-old Sydney gem's ground floor bar has reopened.
---
The Palisade Hotel was once the highest building in Sydney. It's true, back in 1915 it was built as a pub for port workers and the residents of Millers Point; a feat of modern commercial development. After many long and hearty years as a Millers staple pub, hotel and prized Brian Sudek/Annie Parmentier restaurant, it closed in 2008. But now, the Palisade is finding new life in its 100th year, quietly reopening its ground floor bar this week.
Quite the prime real estate spot, the Palisade has been snapped up for about $20 million by entrepreneur Richard Sapsford, according to Good Food. The pub is aiming to fuse boutique hotel accommodation with a brand new penthouse eatery and bar, under the direction businessman of Greg Walker. With the ground floor bar now open for business — serving hearty pub grub like soup and toasties alongside lighter fare like lentil and beetroot salads — the Palisade's fancier upper levels are tipped for a September opening.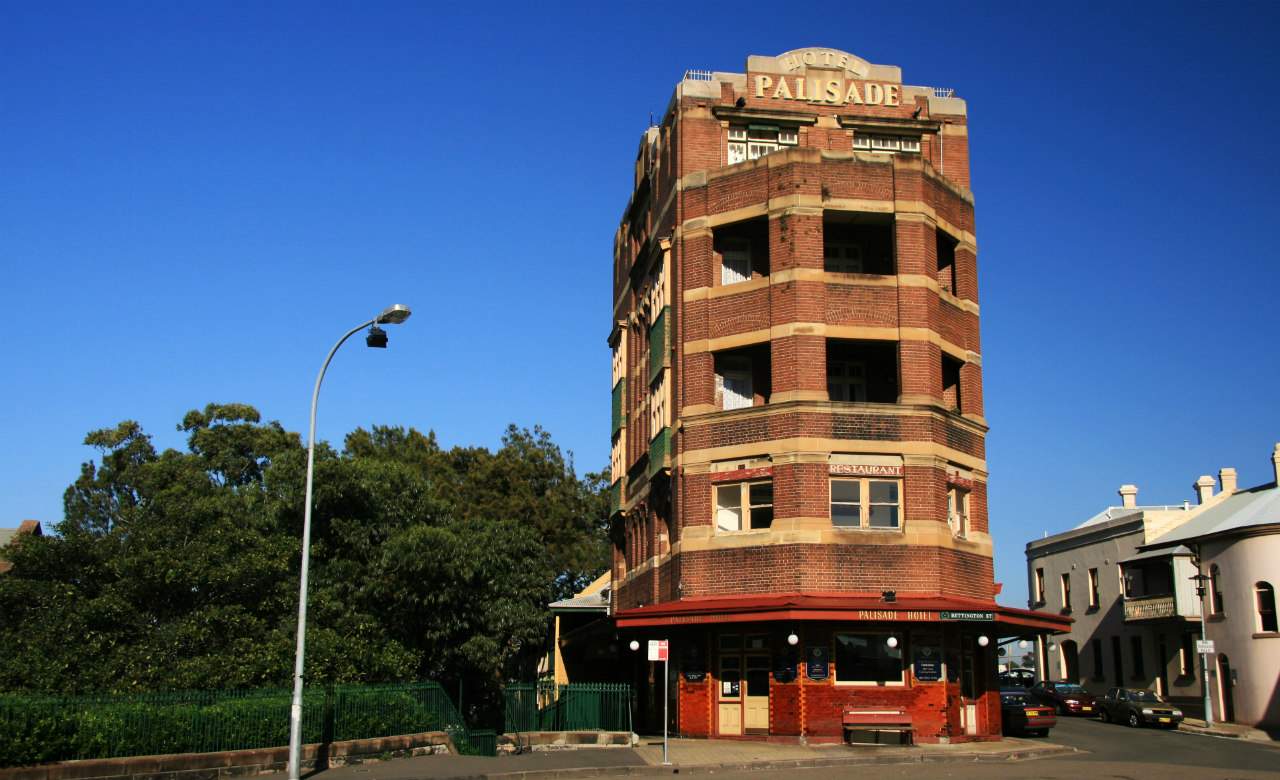 Owner of The Society Inc and interior stylist for the likes of Palings, Mr Wong, Palmer & Co, El Loco, 30 Knots, Upstairs at The Beresford, MsG's and more Sibella Court is steering the revamp — one she 's claiming to have a "Soho House feel", nodding to the New York City Meatpacking District institution.
The Palisade's ground floor bar is now open at 35 Bettington Street, Millers Point. Watch this space for more details on the upper levels.
Via Good Food.
Images: Mick Stanic and Newtown Grafitti (Flickr CC)
Published on July 29, 2015 by Shannon Connellan