FOOD & DRINK
Ten Sydney Craft Breweries to Try Before the End of Summer
Drink a crystalline beer that hasn't had to travel far to find you.
Ten Sydney Craft Breweries to Try Before the End of Summer
Drink a crystalline beer that hasn't had to travel far to find you.
---
Gone are the days when the beach was our only bragging right over Melbourne; now we've got the craft beer scene to rival all others. New local breweries are popping up every other day, and within this surprisingly close knit and supportive industry, you don't even need to have your own equipment or ingredients to make some righteous beer. Here are ten Sydney craft breweries that will make you say, "Tooheys who?".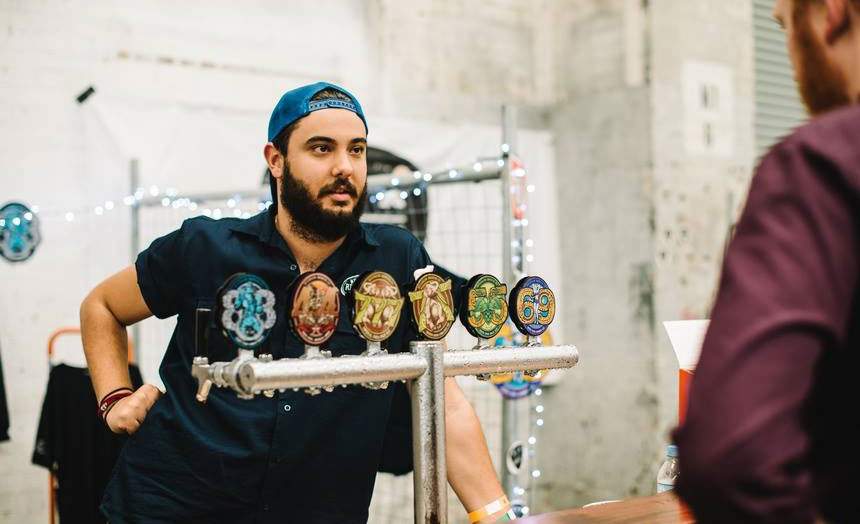 A standout in both name and flavour, 69 Summer Ale is now on tap at the Opera Bar, swiftly making Riverside an industry name. (Before your mind goes to the gutter, the name refers to the Bryan Adams song, 'Summer of '69'.) While co-founder Dave Padden has recently moved on to his own venture, the crew at Riverside are beer men through and through — new head brewer John Bogan comes from Mountain Goat, while Ben Galanos is a Little Creatures expat. Outside of their numbered beers, Riverside recently did a collaboration coffee stout with Frankie's and an Imperial Stout brewed in whiskey barrels provided by Tasmania's Lark Distillery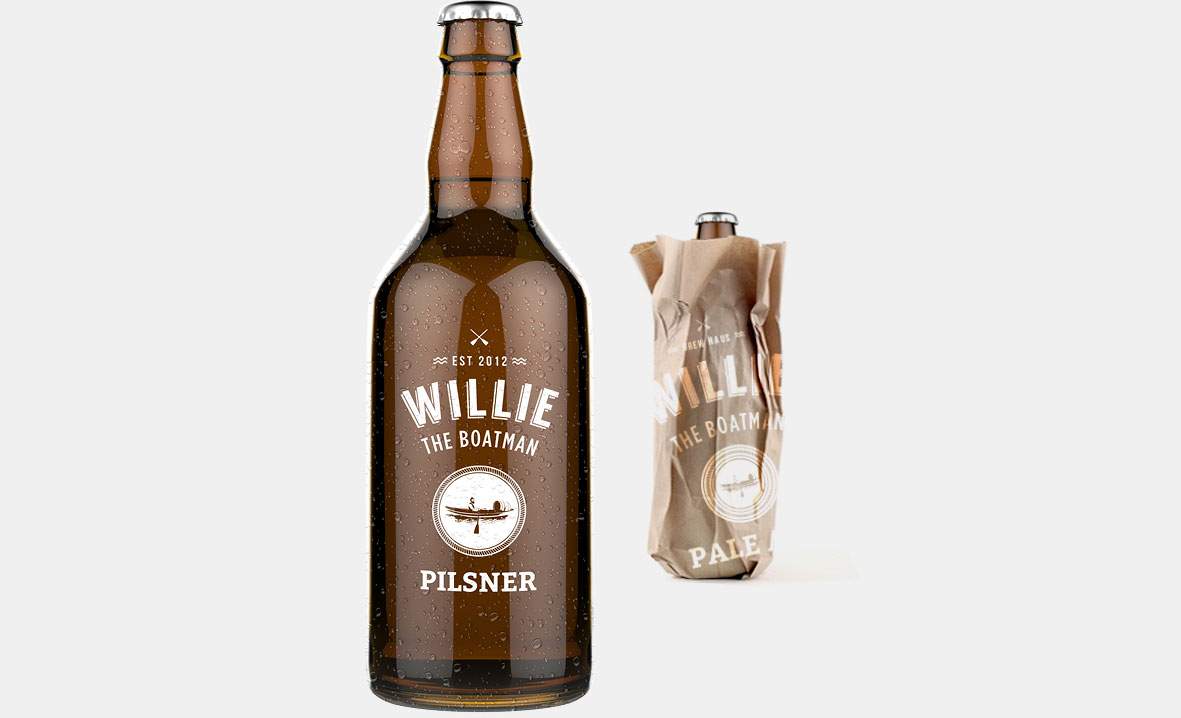 So named after a community legend, brewers Pat McInerney and Nick Newey have been selling under this name since April 2014, but they're still working to get the brewery open to the public. It's an unusual looking brewery with an automated brewing system made of converted milk containers, proving to be one of Australia's cheapest start-up breweries. While the space gets set up, the product is available in 20 venues across Sydney. Their easy-drinking Golden Ale sits next to a Smoked Amber Ale, along with a strong IPA and Pale Ale that uses four additions of cascade hops; all of their beers use single hop with multiple additions to give the beer a strong malty profile. The brewery should open later this month, but in the meantime check out LazyBones or The Golden Barley Hotel for a taste of Willie.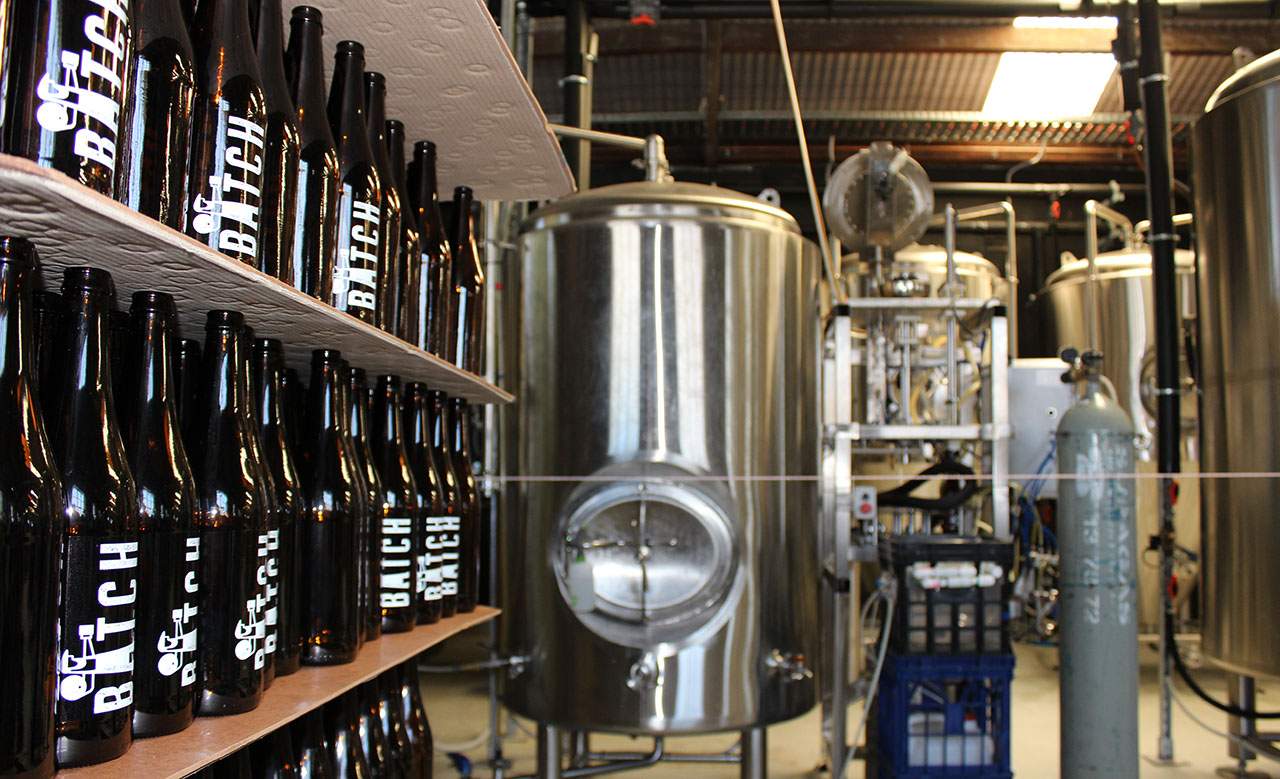 It's no surprise that the Batch guys, American brewers Andrew Fineran and Chris Sidwa, are into big, bold flavours in their beer. Apart from their signature American Pale Ale, they're currently brewing a Belgian Saison, a strong Mosaic IPA, and a malty Milk Stout. The most exciting beer they've got happening is the Cornersmith Farmhouse series — collaborated on with the nearby Cornersmith Cafe, the Farmhouse Summer Ale used the cafe's homegrown honey in, and the plan is to keep the beer-food partnership going.  Batch is all about keeping it local and serving the community top-quality beer, including keeping their distribution to the inner-west suburbs and helping out local gypsy brewers. The brewery does feel like a local hangout, complete with couches and lounge areas.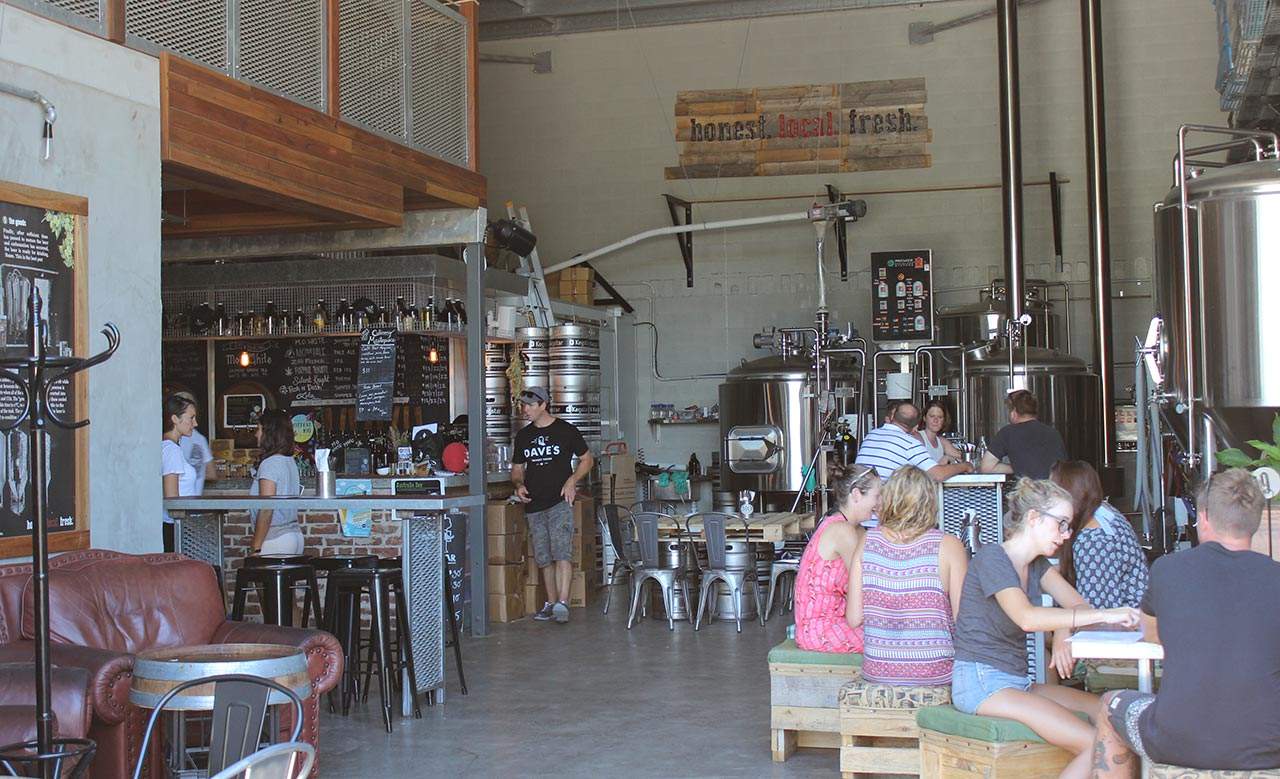 THE FAMILY FRIENDLY BREWERY: MODUS OPERANDI
Grant and Jaz Wearin opened their Mona Vale beer haven six months ago and have since won four Craft Beer Awards, including Champion Small Brewery and Champion IPA for their Zoo Feeder. MO is now growing fast and is available in nearly every capital city in Australia. The brewery was much needed for the suburb, and their clientele ranges from interested teens to parents and dog lovers. They have live music most weekends, encouraging the abundant local talent. With ten taps and cheeky stories to accompany each beer, the best option is the tasting paddle, a full range of colour and flavour. Want take away? MO not only offers growlers and squealers but also has their own master sealer machine for cans to go, poured straight from the tap.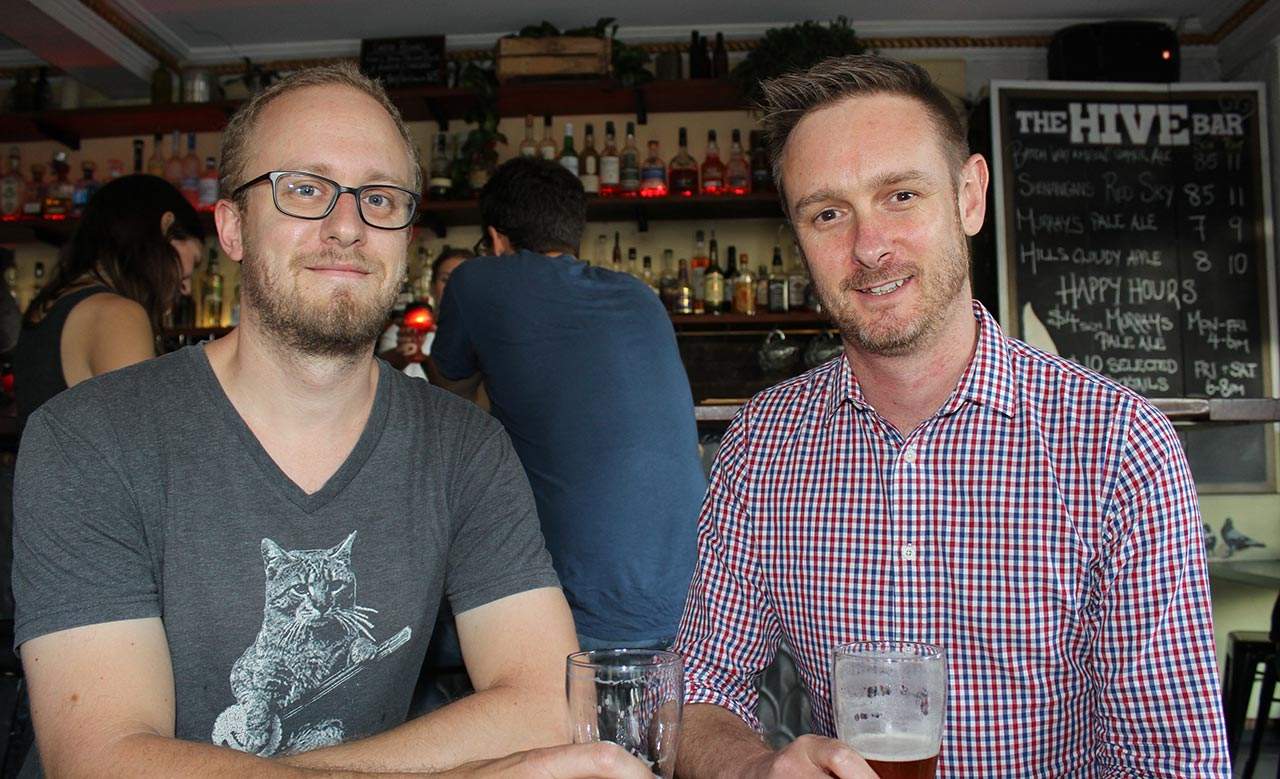 While Sam Haldane and Dan Beers (not a stage name) haven't quite quit their day jobs, they have been home brewing partners in crime for more than five years. Their quirky beer names include Wrong Turn, a beer reimagined after their yeast shipment went missing, and the Winston Pale Ale, named after Sam's pet guinea pig. The Red Sky IPA is brewed with jasmine and hibiscus flowers, giving the beer a lovely aroma and a beautiful red hue. The duo plan to continue to amp up their brand and would love to take their beer to a national level, hoping to at least double their output in 2015. For their anniversary month of February, they are collaborating on events with the Lord Raglan Hotel, a Valentine's dessert/beer pairing on this week.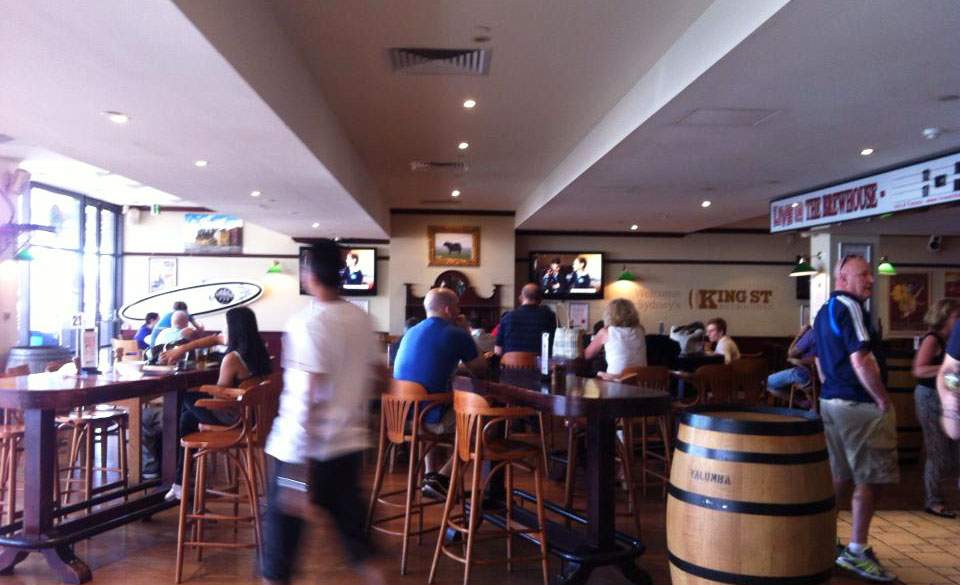 Originally the site of the James Squire brewery, King Street Brewhouse is one of the few brew pubs left in Sydney. It's a one-man shop with Sam Clayman wearing all hats, from head brewer to designer to maintenance man. The owners of the pub, relatively small at present, are planning a major refurb this year, including a larger brewery with a more central spotlight. Sam wants to help make craft more accessible to the resistant Australian palate, hoping to open Tooheys drinkers up to a new favourite with his Wood Duck Pale. Even the Stout, which won the Gold Medal at the Australian International Beer Awards as best in class, is light bodied and accessible. While Red Tape does not currently distribute outside of King Street, the brewhouse has a $6 pint happy hour that offers good incentive to stop by and try it out.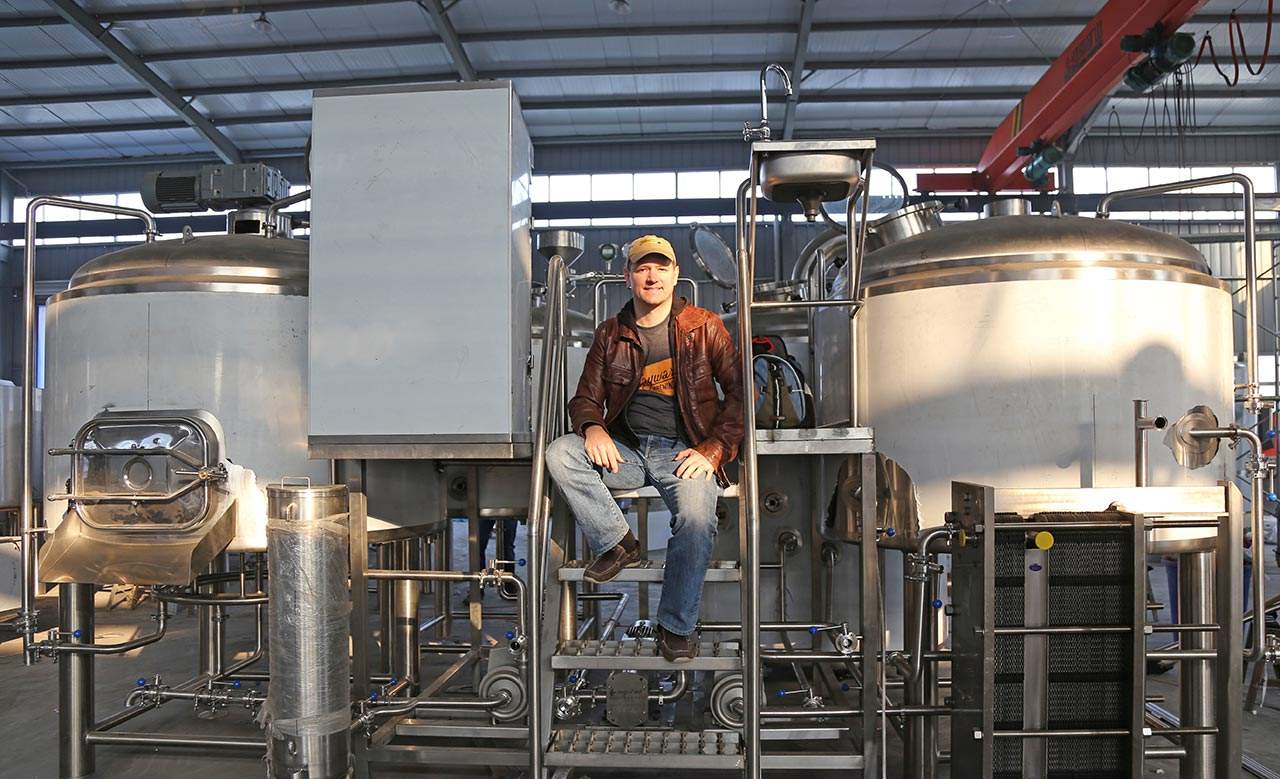 Located at a secret inner west location, the long time gypsy brewers of the Wayward Brewing Co. have finally found a home. With his new equipment on its way from China, Peter Philip's fifteen years of brewing and four years searching for the right location will finally come to fruition in 2015. The beer is a fresh departure from the big, hoppy beers that so many brewers are obsessed with right now. The Wayward flagship, Charmer IRA, has won several awards, including the silver medal at the Australian International Beer Awards. Pete's also doing some wackier brews, like Chockywocky Doppelbocky, a smoked chocolate and sour cherry beer aged in oak. The Fusami Victory IPL, Pete's first collaboration beer with his sous brewer, Shaun Blissett, is a favourite of both men. Another unusual combination of IPA and lager, the beer is full flavoured but approachable. As the brewery gets up and running, we're sure to be seeing more interesting combinations from Wayward.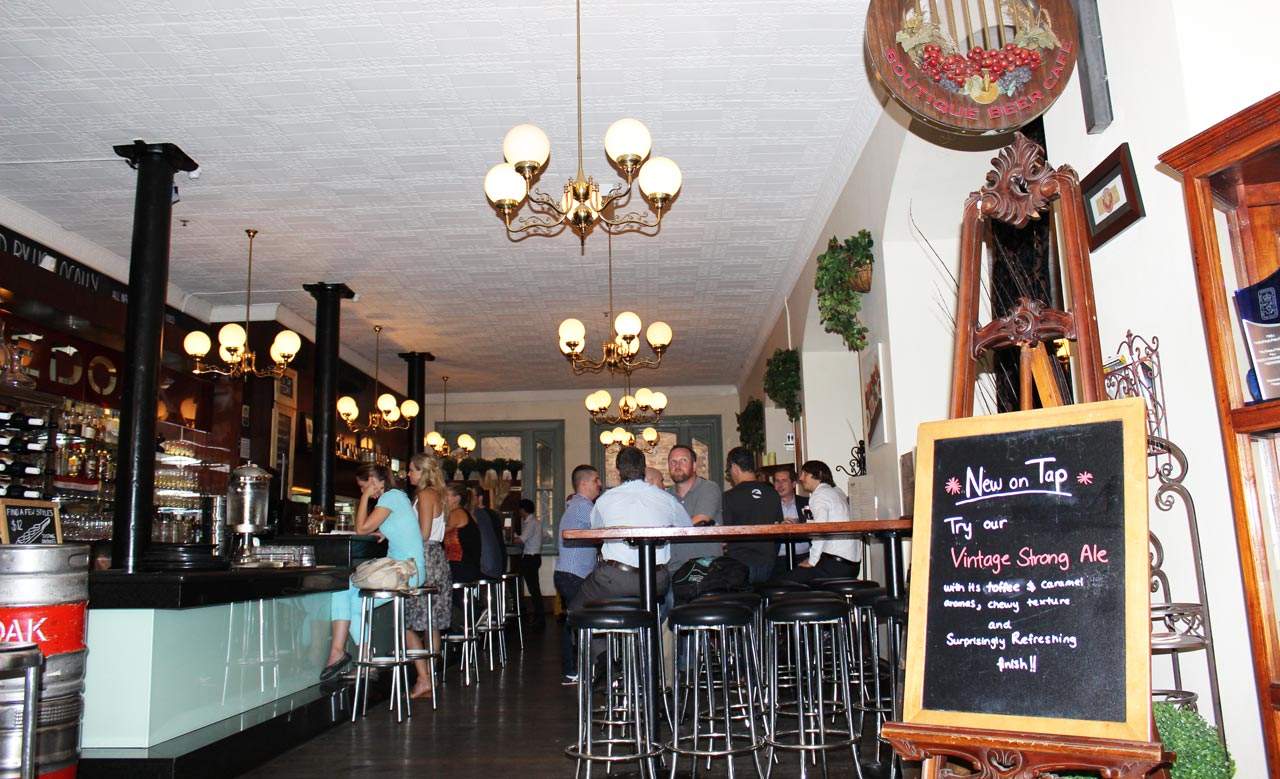 David Hollyoak started Redoak Brewery 20 years ago, but not even his staff has ever seen the brewery. Through this shroud of secrecy around Dave's one-man show, Redoak has become Australia's most awarded brewery. It is no surprise, as the brewer is constantly experimenting with different flavours, hops and ideas. This includes his 'All Day Breakfast' beer, an IPA made with breakfast cereal, and the Nut Brown Ale, made with almonds and raisins. At the Cafe, they're pairing his beers with the food menu; the most exciting of which is the new Brewer's Beef, which comes from Dave's cattle pasture fed on brewery premises, with cuts changing daily. The staff at the cafe are dedicated to beer education, including masterclasses and nearly monthly events, from their upcoming St Patrick's Day to Movember.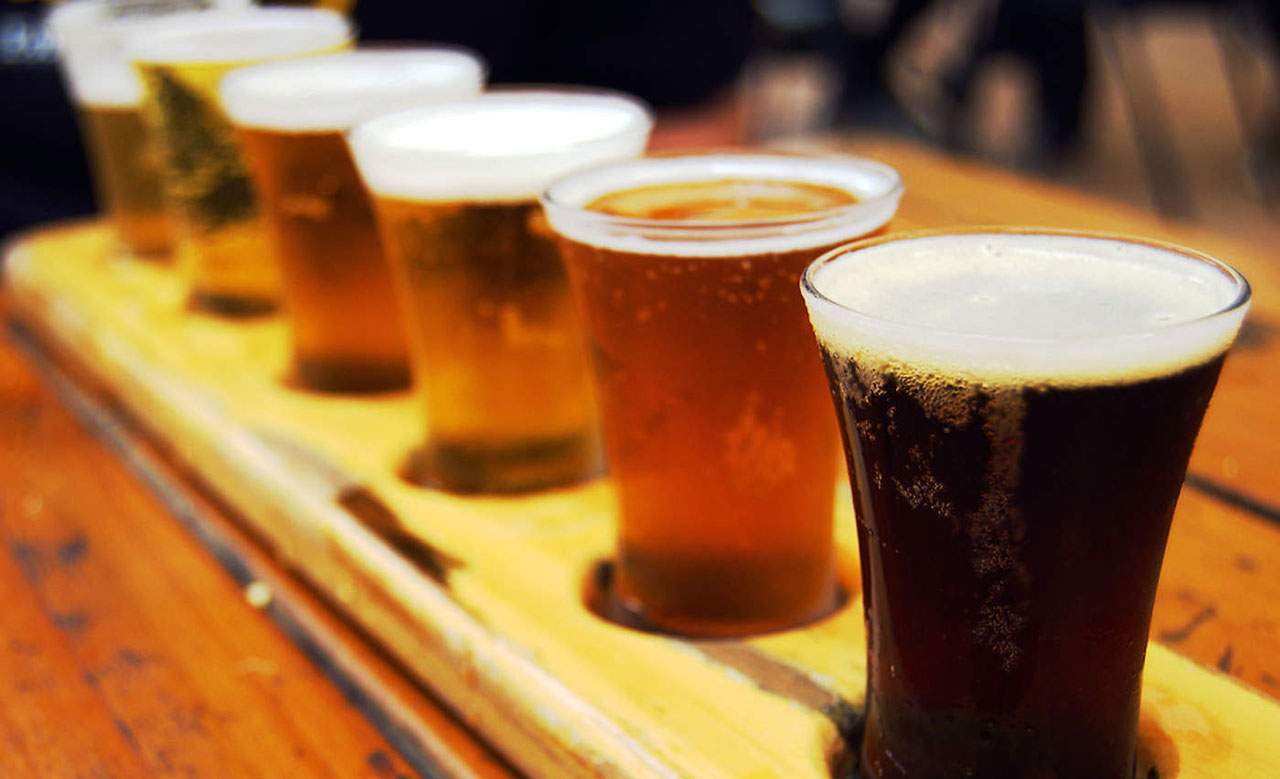 An IT guy, Kieran Allen originally planned to call his contracting business Pixel; instead, he started a brewery with the name. He's been gypsy brewing for the past year, originally out of the Batch Brewing Co. His commitment to American-style beer falls nicely in line with the American duo, and the Pixel flagship, 480P, is an American Pale Ale made with citrus hops and tropical fruits. His next venture, an unnamed American Red Ale, will be brewed at the Australian Brewery, where Kieran hopes to have a home for the time being. Though a space of his own is on the distant horizon, he reckons it will be a few years before he builds up the consistent client base and following. He seems to be well on his way though — in his first year he already has 28 regular buyers and is currently in 14 establishments. The Empire Hotel, Union Hotel and Flat Rock Brew Cafe are all selling 480P.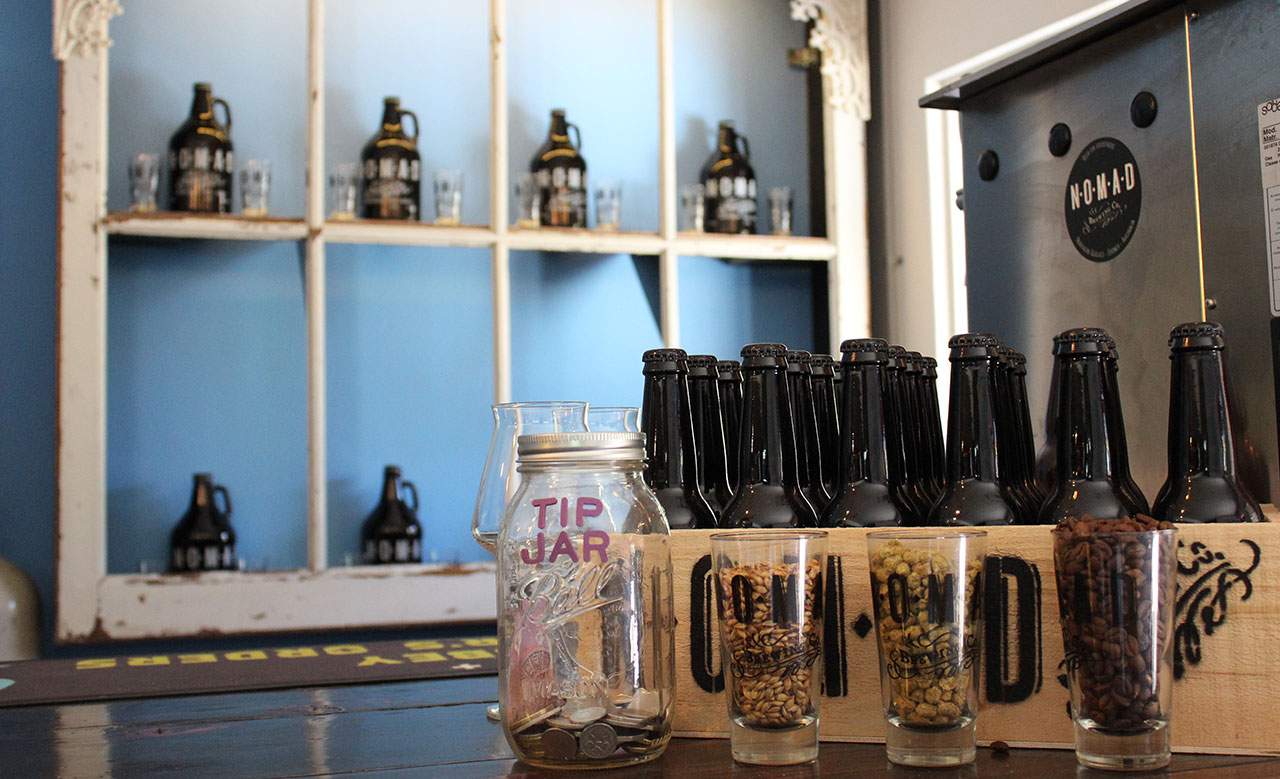 THE NATIVE BREWERS: NOMAD
Johnny Latta, General Manager, splits his time between Australia and Italy. The head brewer Brooks Carretta, Italian born and American grown, holds down the fort at their Northern Beaches brewery. The Nomad crew truly are a gang of travellers, but their motto is to keep Nomad "native and natural", using as many local ingredients as they can get their hands on. As opposed to a chiller, Brooks has a warm room where their beer is naturally carbonated over time. They are turning out some interesting brews as well, like a coconut wheat beer and a Six Point collaboration beer called Crush; the recipe includes black wattle seed, finger lime and local lemongrass. There is a clear European influence here, but their emphasis on Australian ingredients makes Nomad a standout on the scene.

Published on February 12, 2015 by Marissa Ciampi