FOOD & DRINK
The Best Places to Fill Up Your Growler in Sydney
Get your beer cheaper, friendlier and better for the planet.
The Best Places to Fill Up Your Growler in Sydney
Get your beer cheaper, friendlier and better for the planet.
For craft beer lovers, there's no better way to fill up on your favourite brews than with a growler. Equal to a six-pack in volume, it's the most sustainable, cheapest way to drink your craft.
Not unlike a first-born child, growlers are much loved by their owners. Even better, when you use a growler, you're helping the entire brew process — from packaging to distributing and buying. As Pete Rose from Balmain Wine Shop says, "It saves time, money, and it's cheaper for local beer lovers. There's a sense of community in the growler refill, and it frees up more time for brewers create your next favourite beer."
Whether yours is glass, aluminium or PET, check out these shops that will fill you up.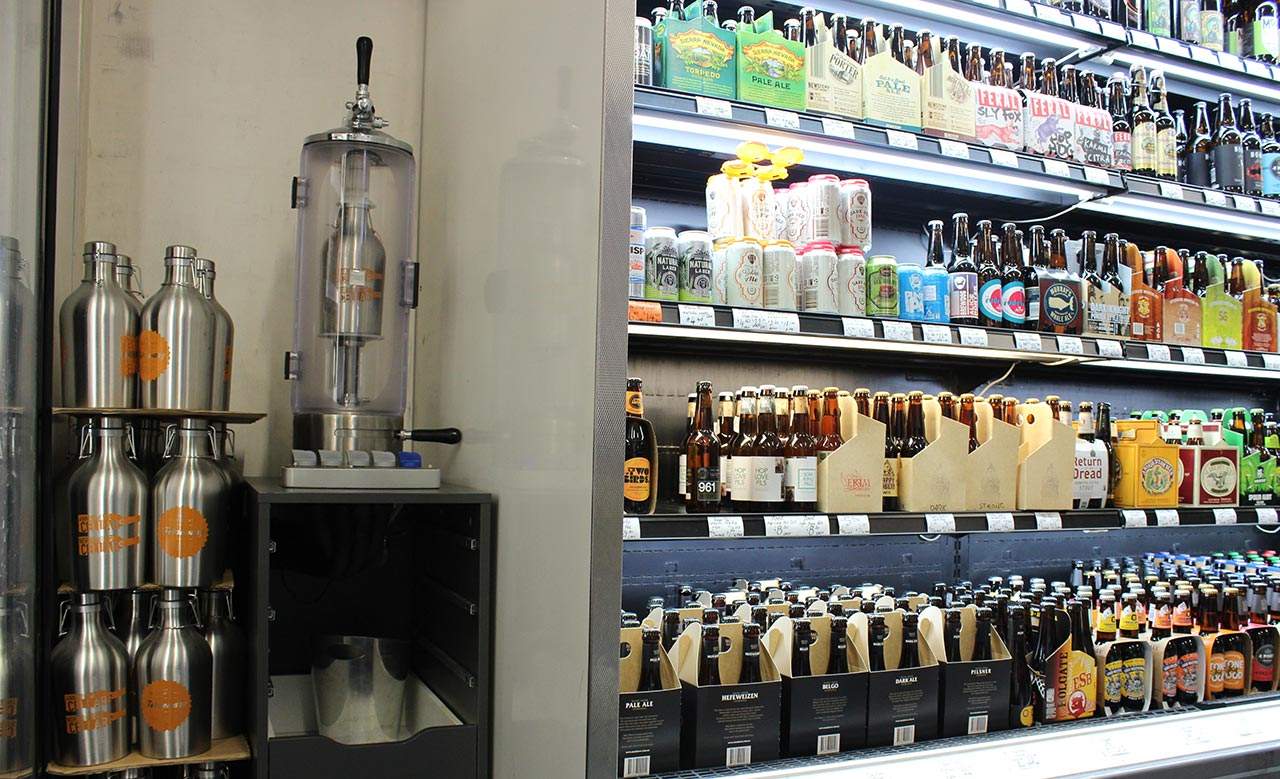 This proudly independent and family-owned bottle shop is also a champion of all things local — from craft beer to organic wines. Their newly installed growler machine will continue to promote local craft — the three keg rotation currently has Willie the Boatman's ESB, golden and dark ale on. It's $20 to purchase their snazzy aluminium growlers, or bring your own for a $20 refill. Supporting the community with great local beer and wine? Now that's a bottle shop we can get behind.
119 Johnston Street, Annandale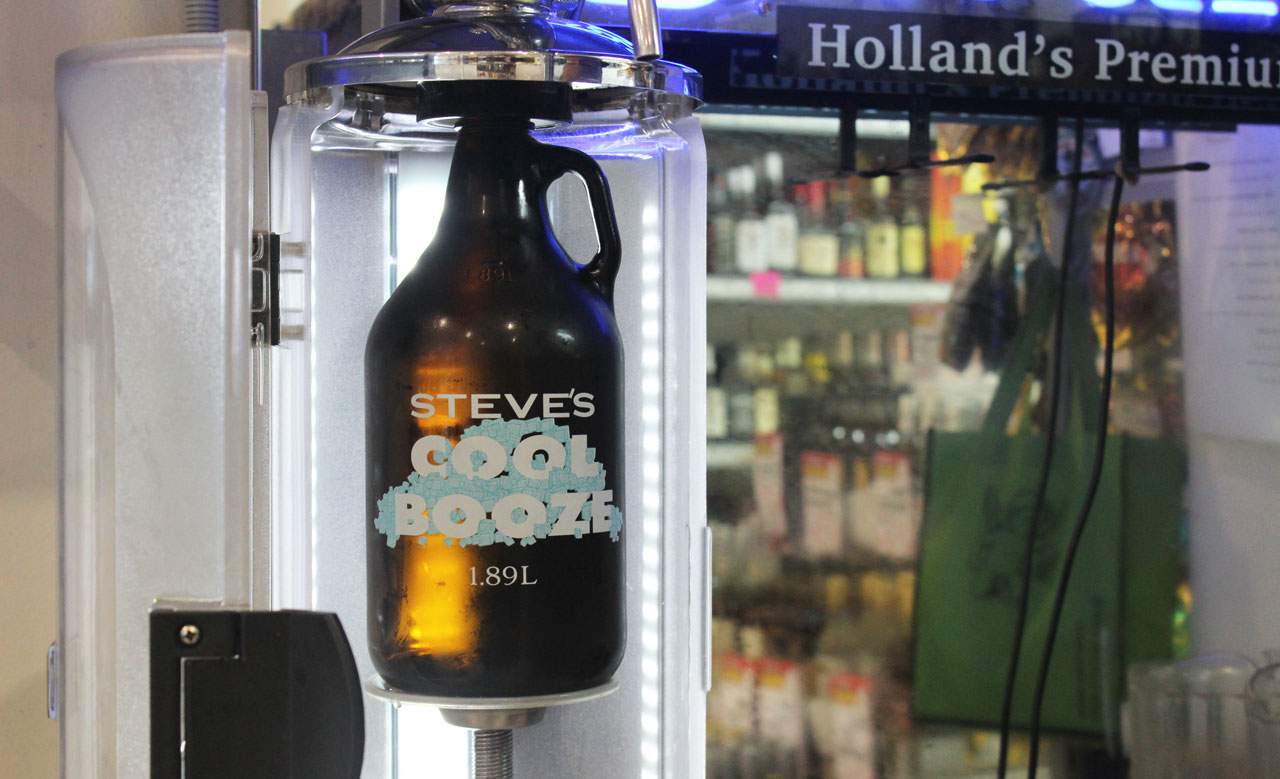 Steve's has been filling growlers for three years, with a four-tap rotation focusing on limited release and seasonal brews. His counter pressure machine is no behemoth, but it does the job right for a perfect quality pour every time. It rotates with local favourites like Lord Nelson as well as international beers from Belgium, the Netherlands and the like. If you're in the market to buy a new growler, Steve has options of PET or glass growlers and squealers ($3 - $16) and even a growler koozie cover ($18.99) to protect your beer from the destructive effects of UV light. Better yet, you'll get a complimentary tasting of the beers before you buy.
686 Anzac Parade, Kingsford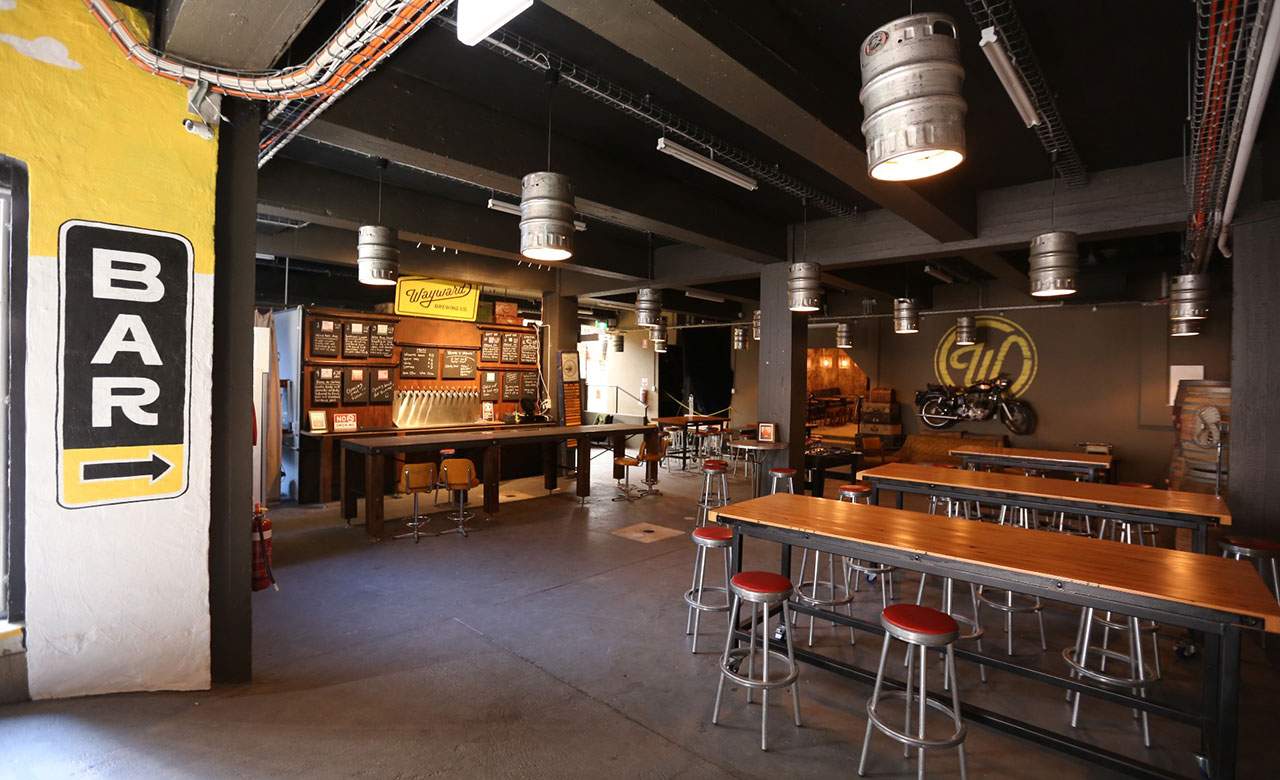 Recently opened down a hidden laneway in Camperdown, Wayward Brewing doesn't just offer up their own award-winning Wayward beers; they have three guest taps of local favourites like Akasha and Shenanigans as well. It's like going to a bottle shop inside a brewery. Buy a Wayward growler or bring your own, filled off the tap. With new Octoberfest-inspired brews now on tap and summer brews out soon, there's more than one reason to visit Sydney's newest brewery.
1 Gehrig Lane, Camperdown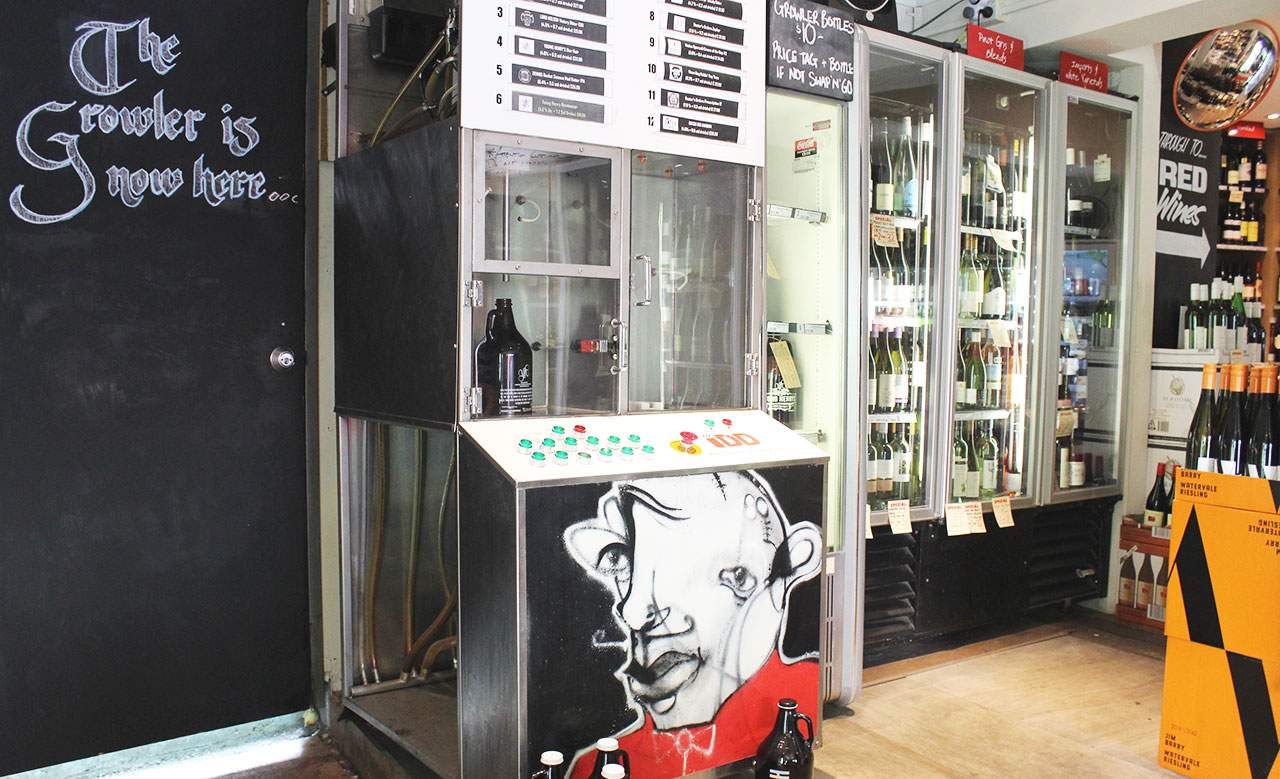 NEWTOWN GROWLER DEPOT
The famous Rosie, an arcade machine of growler fillers, is not your ordinary tap refill. With separate compartments for sanitising and filling with counter pressure, this machine guarantees you one month of shelf life. At Newtown, they're filling 300 growlers per week, with the option to bring your own glass growler to be filled or use the swap-and-go method. If you're in the market for your first, growlers are only $10 to buy. The bottle-O also hosts 'meet the local brewers' nights on Friday arvos and is now distributing to their sister shops in Balmain and Glebe, which operate strictly on the swap-and-go system.
145 King Street, Newtown; Balmain Wine Shop 292 Darling Street, Balmain; Glebe Wine Shop 345 Glebe Point Road, Glebe.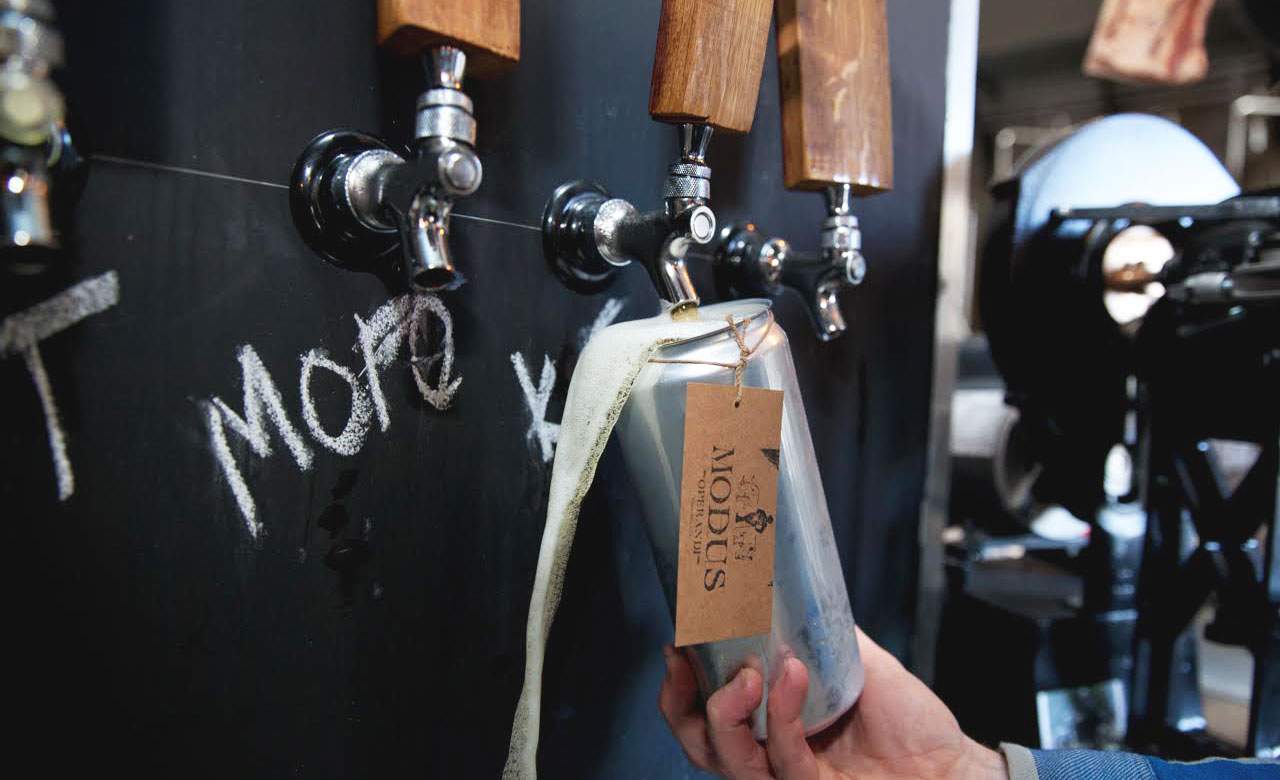 ttp://concreteplayground.com/content/uploads/2014/12/cp-line.jpg" alt="cp-line" width="825" height="3" class="aligncenter size-full wp-image-503581" />
Home of the CANimal machine, this brewery not only offers growlers and squealers but also has their own master sealer for cans to go, poured straight from the tap. With 12 taps and cheeky stories to accompany each beer, you'll have a lot to choose from. Their seasonals brws include a coffee lager and a Russian imperial, with all the fan favourites alongside. A brewery counting four Champion Craft Beer Awards is worth getting to go.
14 Harkeith Street, Mona Vale. Image courtesy of Modus Operandi.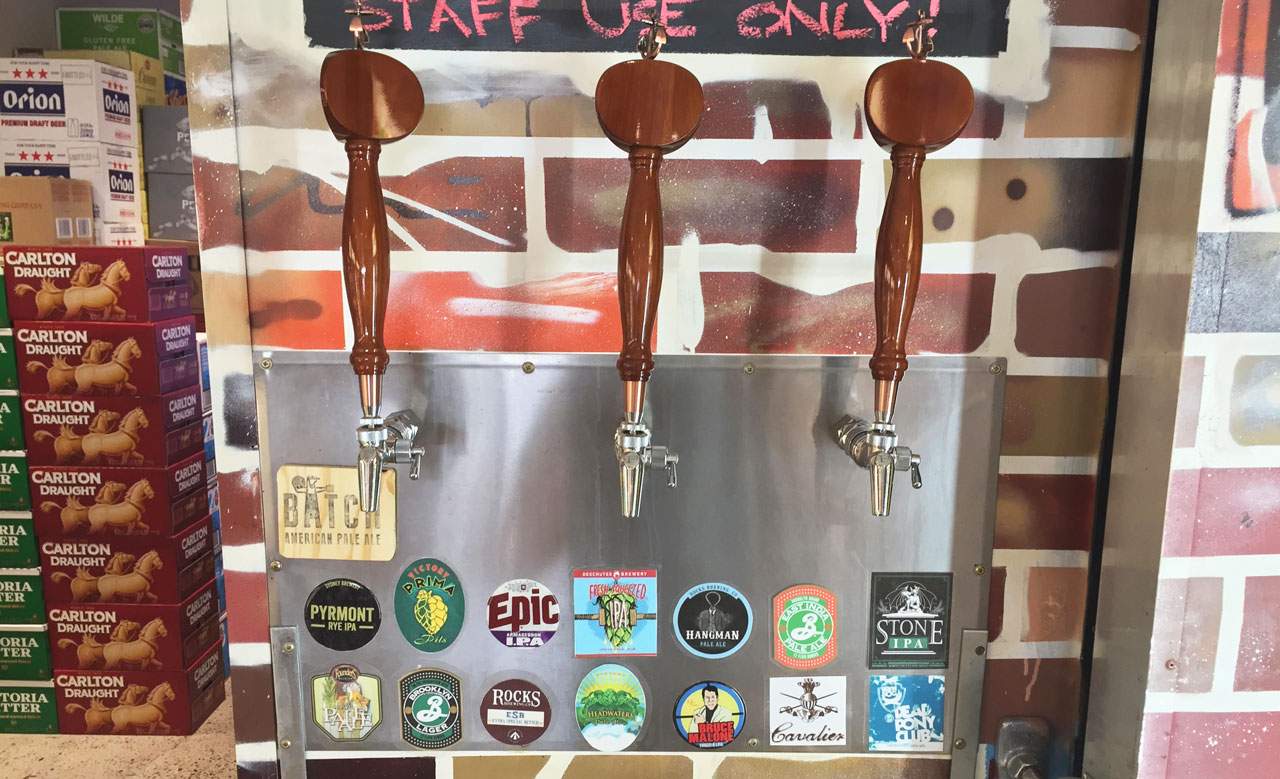 This family-owned operation has been a Bondi institution for 27 years and has just recently added three growler taps to amp up their eastern suburbs craft beer haven. With Rogue Dead Guy Ale and Riverside 777 currently on tap, they'll continue the trend of mixing local and international breweries. This well matches their range of beers, which hits 300 varieties. Going back for more? Their growler refill loyalty program gets you every 10th refill free.
50 Hall Street, Bondi. Image courtesy of Bondi Beach Cellars.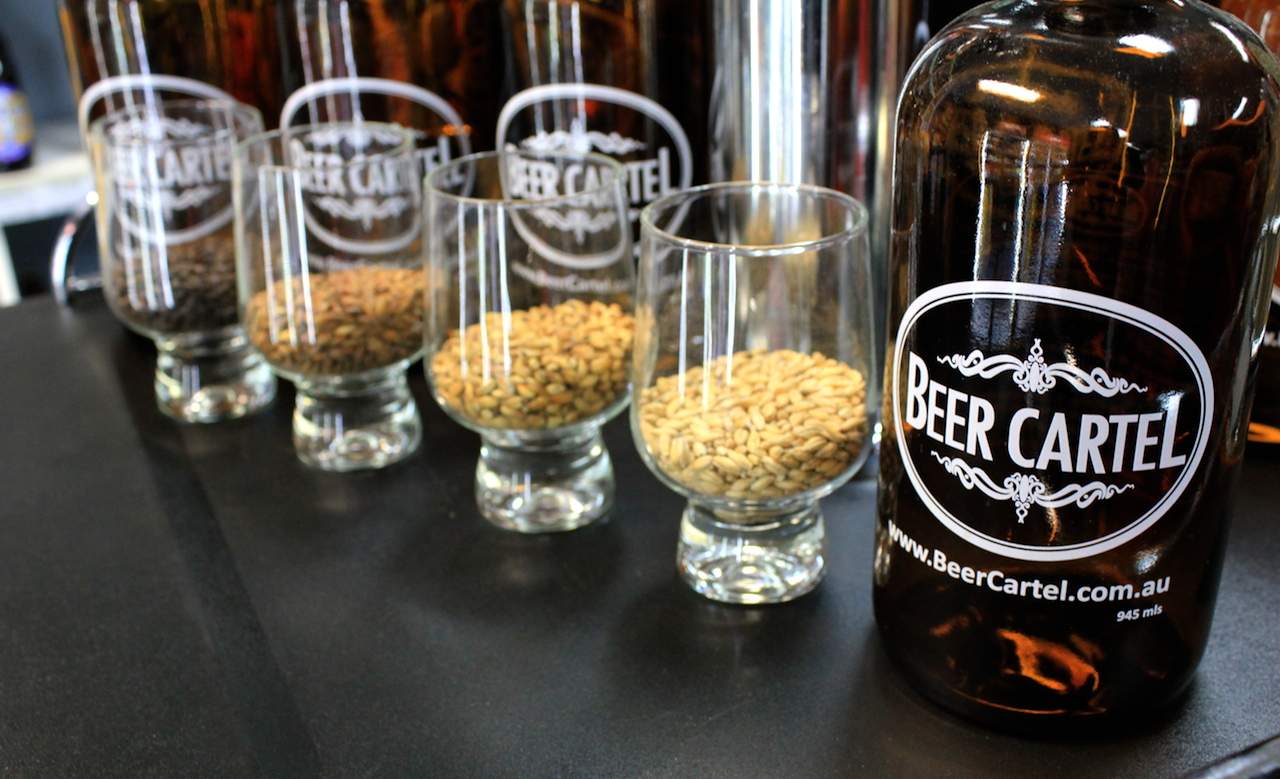 It's easy to get overwhelmed at Beer Cartel, which boasts the biggest beer selection in Sydney at 1100+ brews. Instead, head in for their two beer taps, housing a lot of Stateside favourites like Rogue, Sierra Nevada and Founders. Filling both squealers and growlers and constantly rotating their taps, this shop continues to live up to its name.
9/87 Reserve Road, Artarmon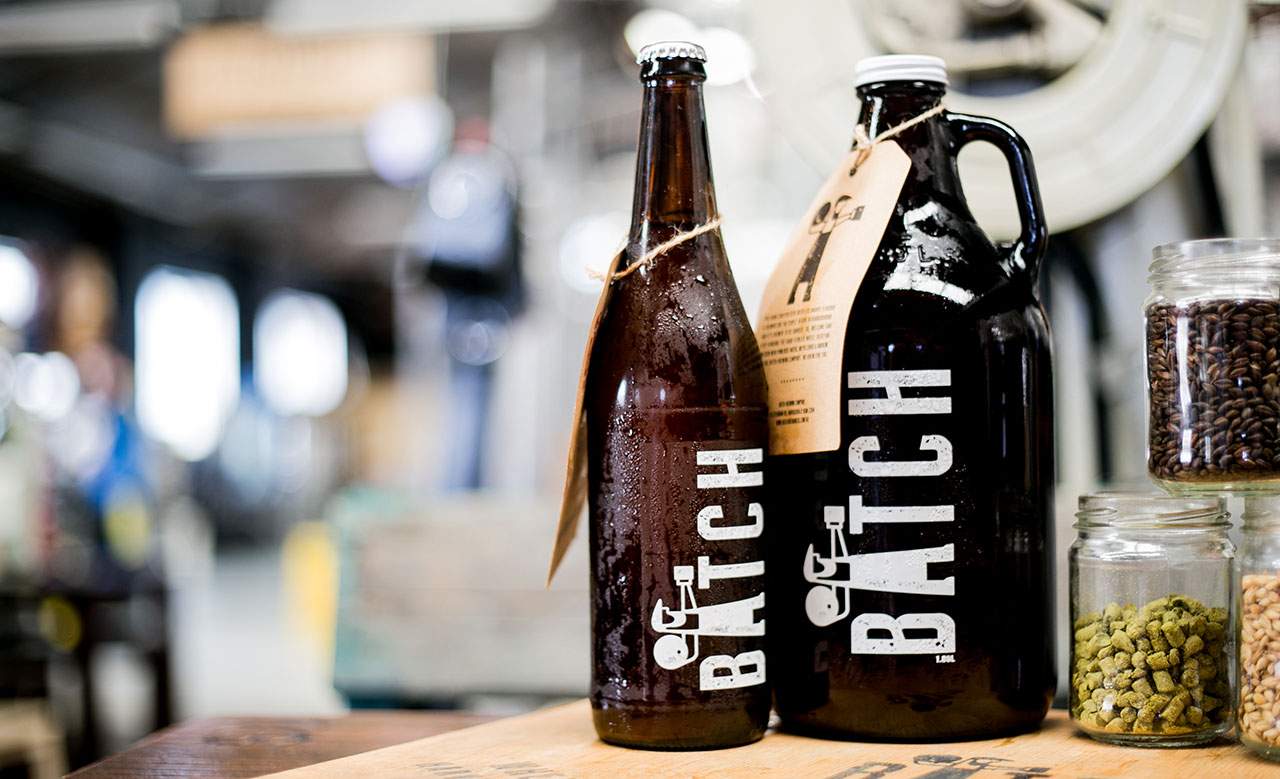 The Batch guys are never resting. They constantly pump out new and interesting brews. Your growler fills could look completely different from one week to the next. Right now, they have their core range on, including the signature APA and west coast IPA, along with the German-inspired Das Helles and Das Dunkel. The local hangout is a great place to spend an afternoon, and afterwards, takeaway is a must.
44 Sydenham Road, Marrickville. Image courtesy of Batch Brewing Co.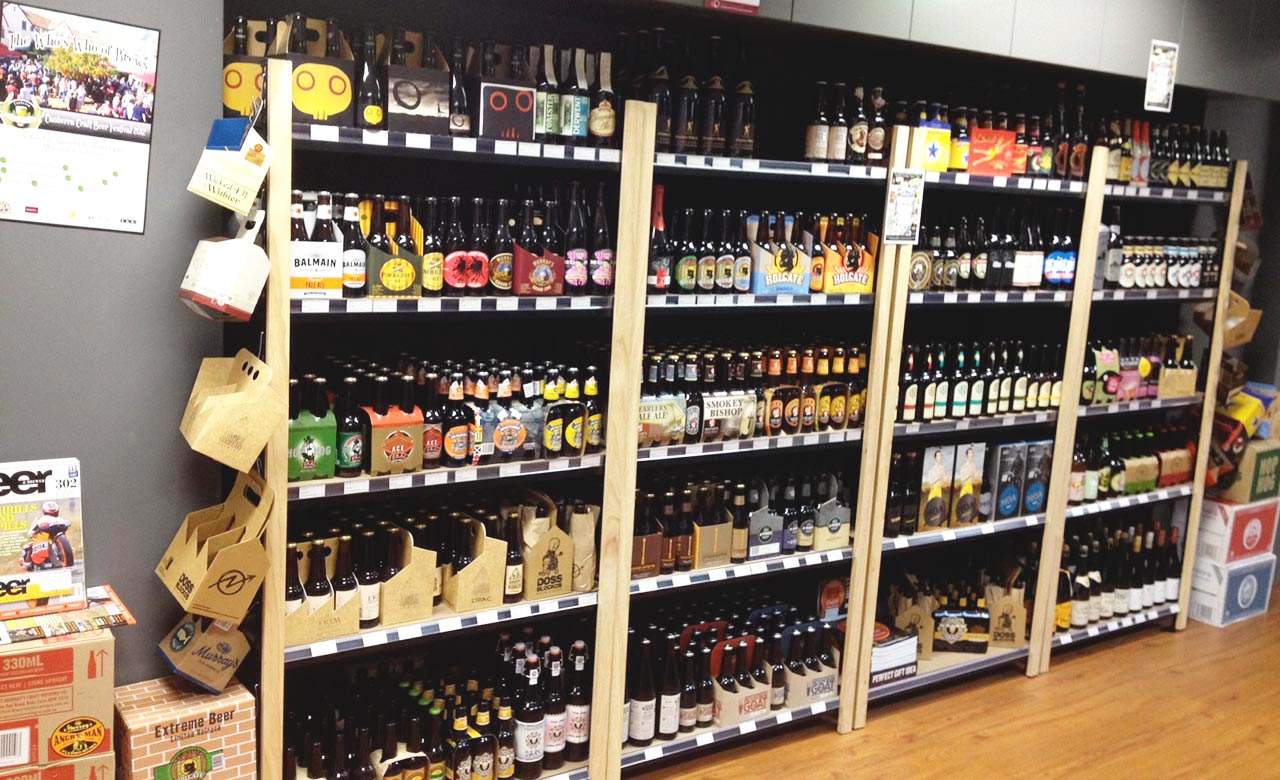 Oak Barrel's undeniably impressive stock doesn't stop, and their rotating, refillable growler taps are the cherry on top. The craft beer corridor that will seal your inevitable doom could take days to navigate and can make even the biggest beer snob's jaw drop, so always good to go for the growler and simplify your beer buying experience.
152 Elizabeth Street, Sydney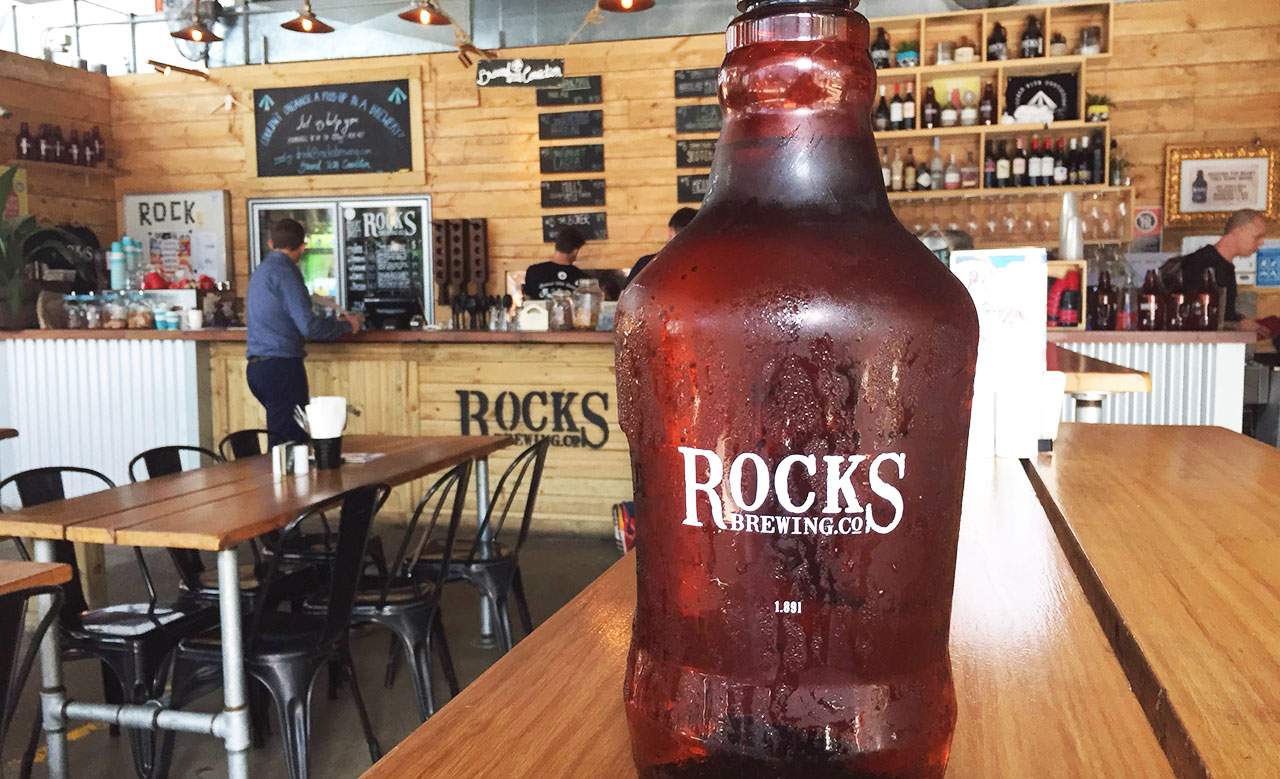 The Rocks Brewing has brought happy hour to growlers. From 3pm–5pm, Monday–Friday, their core range is available for $15, including Hangman Pale Ale, Governor Golden Ale and the Convict Lager. At regular price, you can still get a fresh batch of local craft brew for $20. A brewery involving six generations of Australians and two brewpubs is a very smart place to get your growler filled.
160 Bourke Road (Driveway J), Alexandria. Image courtesy of Rocks Brewing Co.

Top image: Young Henrys, available at Newtown Growler Depot and Young Henrys. Annandale, Balmain Wine Shop, Newtown Depot and Steve's Cool Booze images by Marissa Ciampi.
Published on October 22, 2015 by Marissa Ciampi