FOOD & DRINK
The Best Bars with Fireplaces in Sydney
Warm up over fireside beers or mulled wine.
The Best Bars with Fireplaces in Sydney
Warm up over fireside beers or mulled wine.
---
As the chill of winter settles in, it's easy to see your enthusiasm for a night on the town being replaced by a deep craving to don your long dachshund-print pajamas and settle in for a dry and drama-less night watching Netflix.
But there's one thing we know that's worth braving the cold for, and that's cosy beers at one of Sydney's fireplace-equipped pubs and bars. It's your chance to feel like Hemingway with an alcoholic beverage in one hand as you relax in a room filled with that incredible open fire. Here are sixteen of the best.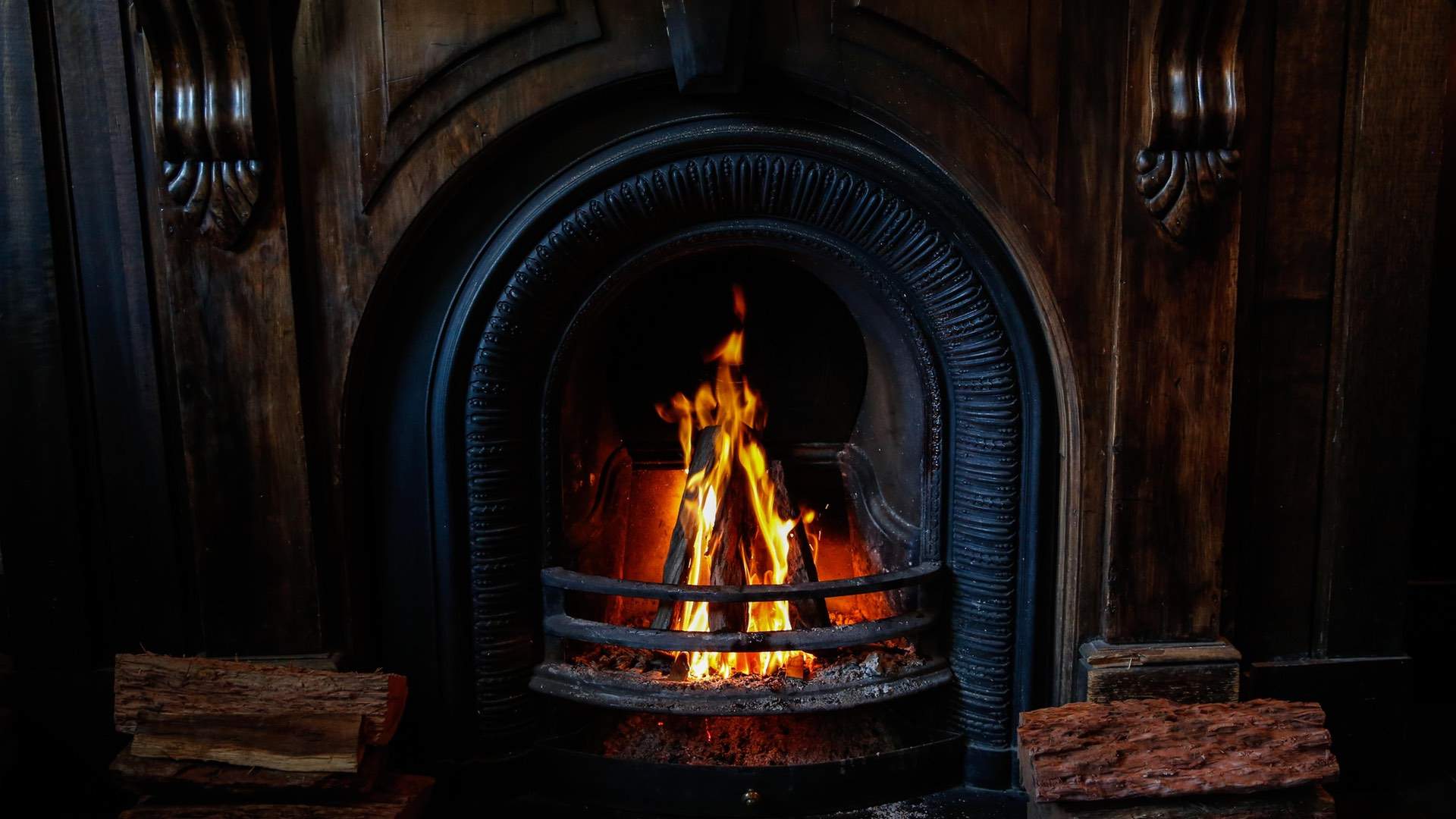 An inner west institution that offers respite from the hustle and bustle of the nearby Broadway, the Australian Youth Hotel has cosy lounges by a crackling fireplace. Grab a seat here — in front of the big screens — and you won't want to leave. If you manage to drag yourself away from the fire, check out the 'nude' function space, which from 1967-1974 operated as a brothel. While you're up, order a hearty meal from the restaurant — it does $15 steaks on Mondays and schnitzels on Wednesdays.

A bootery, a boarding house and an opium den. These are just a few of the past lives of 77–79 George Street, but The Doss House is the latest moniker for this heritage-listed building — and this time round, it'll focus on whisky. The basement bar boasts five distinct spaces that each pay homage to a past tenant. The exposed sandstone walls and renewed original fireplaces are paired with brass fittings, antique mirrors, luxurious orange velvet banquettes and an antique chesterfield sofa. Behind the bar, you'll find over 150 different whiskies. Ask the knowledgable bartender to take you through them, then sit by the fire, whisky in hand, and forget about the dreary weather outside.


Boasting the warmth and history of an old English pub, all dark woods and shadowy corners, The Lord Dudley is a perfect place to hide away this winter. A mock Tudor building complete with a creeping vine-covered exterior, it has a rabbit warren of adjoining rooms awaiting you inside. The maroon-carpeted floors sink in all the right places due to the storied halls being ploughed by a steady stream of drinkers who come seeking solace and warmth. You'll find the roaring fireplace in the lamp-lit, timber-panelled rear lounge, which is furnished with booth-style tables and doubles as the games corner. You can gather a mob of mates around and while away a winter night with a competitive game of Scrabble or the ever heart-quickening Connect Four.



The Treehouse, an after-work retreat in North Sydney with an Alice in Wonderland vibe, isn't going to give you the typical old English fireside experience. Filled with gargoyles, vine-covered wrought iron and mirrors on every wall, the general whimsy of the bar is contrasted against some clean modern touches — the sleek, glass-encased fire being one of them. No wood logs here; this fireplace is treated as an artistic feature piece raised above the dining area, encouraging you to take a seat at one of the sleek black booths beneath and spend your night watching flames licking through a chrome hearth. While the menu isn't cheap (mains above $30), it's worth the price to sit after work with a glass of wine in hand.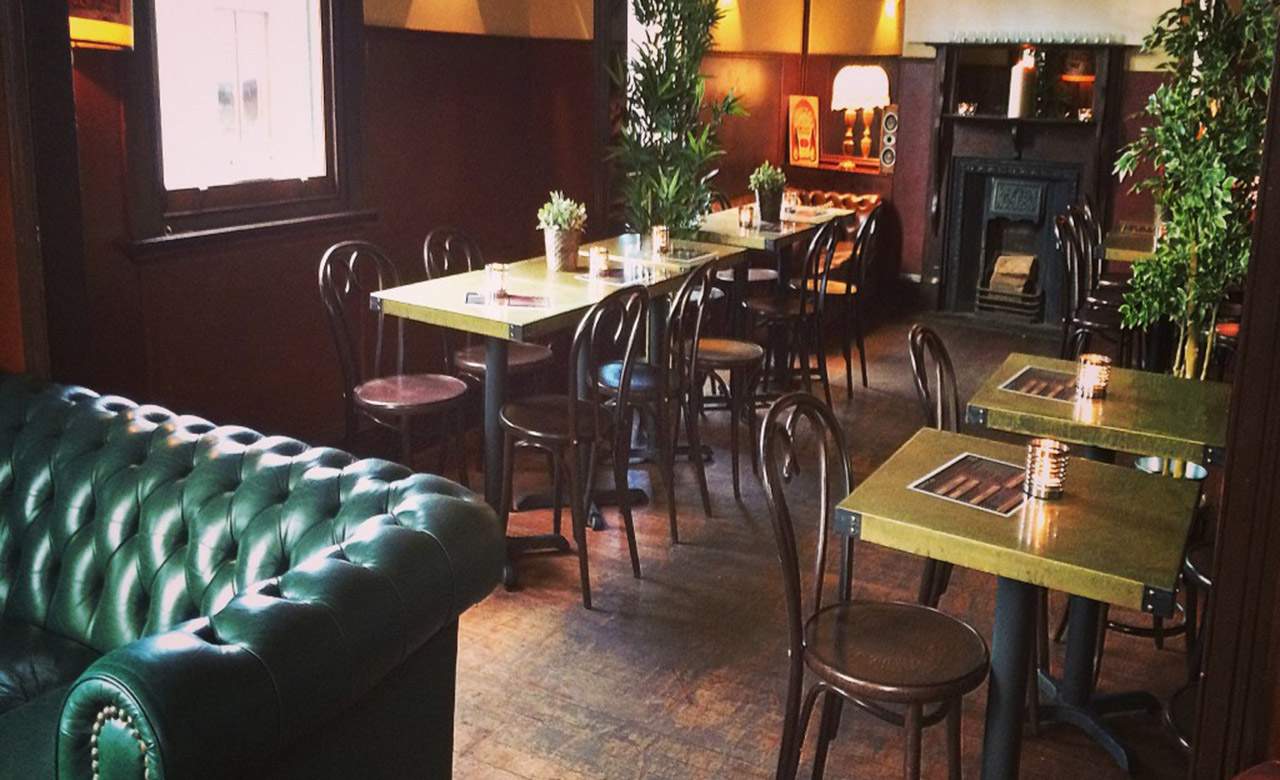 A reliable local, the Crix has all the comfort and familiarity you need for a cosy winter's night. It's a beautiful old pub, boasting wooden floors and wall tiles, a laid-back atmosphere and plenty of character behind the bar. In winter, a fireplace is always lit and surrounded by cosy lounges. There's also a pool table that's free on Thursdays, so be ready for the fight. With $10 bar meals on Mondays, free trivia on Tuesdays and full roast dinnners of Sundays, it's the perfect place to make your warm home base all through the wintertime.

Located on the corner of Goulburn Street and Wentworth Avenue, the century-old Macquarie Hotel building has been so beautifully restored that upon entering you immediately forget you're mere minutes from the CBD. With the wicker chairs, hand-painted Cuban detailing and sweet tunes, it's the perfect place to sit by the fire and escape from the city grind. On the menu you'll find riffs on Mexican and southern USA dishes, such as smoked tacos, slow-cooked beef cheek, wagyu burgers and philly cheesesteaks. 

Named after the fellow who would go on to become King William IV, The Duke of Clarence is a particularly ambitious venture — it's an 1800s-style British tavern, somewhere Charles Dickens might have penned Great Expectations over a couple of ales and a pork pie. It's also the perfect place to escape to during the winter months — order one of the 500 spirits off the menu (and maybe the hearty bone marrow on toast) and settle down in front of the fireplace. Stay there long enough and you may be inspired to write a novel of your own.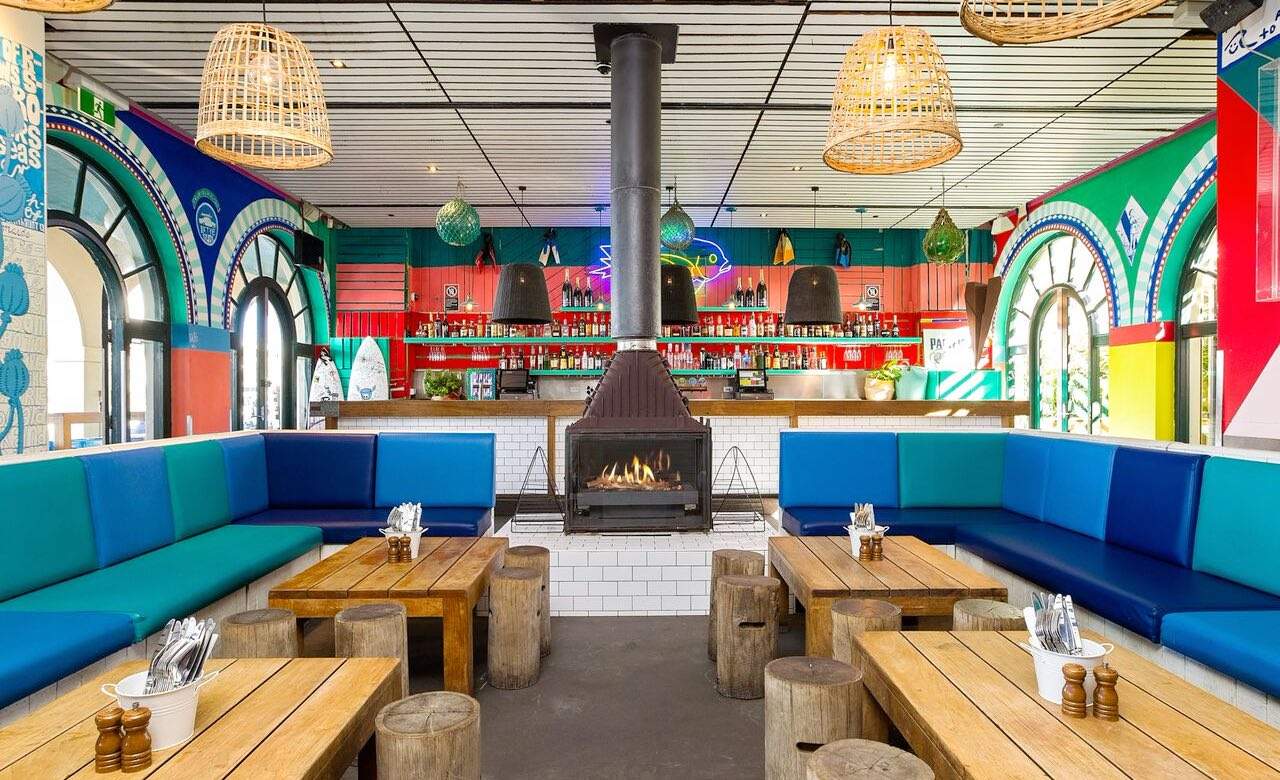 Sometimes the perfect winter bar is in the last place you'd think to look — the beach. Nothing beats coming in from the biting winds of the coast to a shack warmed by a roaring fire, though it's too rowdy to ever be called 'cosy'. In winter they serve a warming menu with the likes of fish pot pie (made with what's fresh that day) and lamb shank surrounded by glazed winter veggies and mash. You'll just need to add a glass of red to complete the hearty dishes.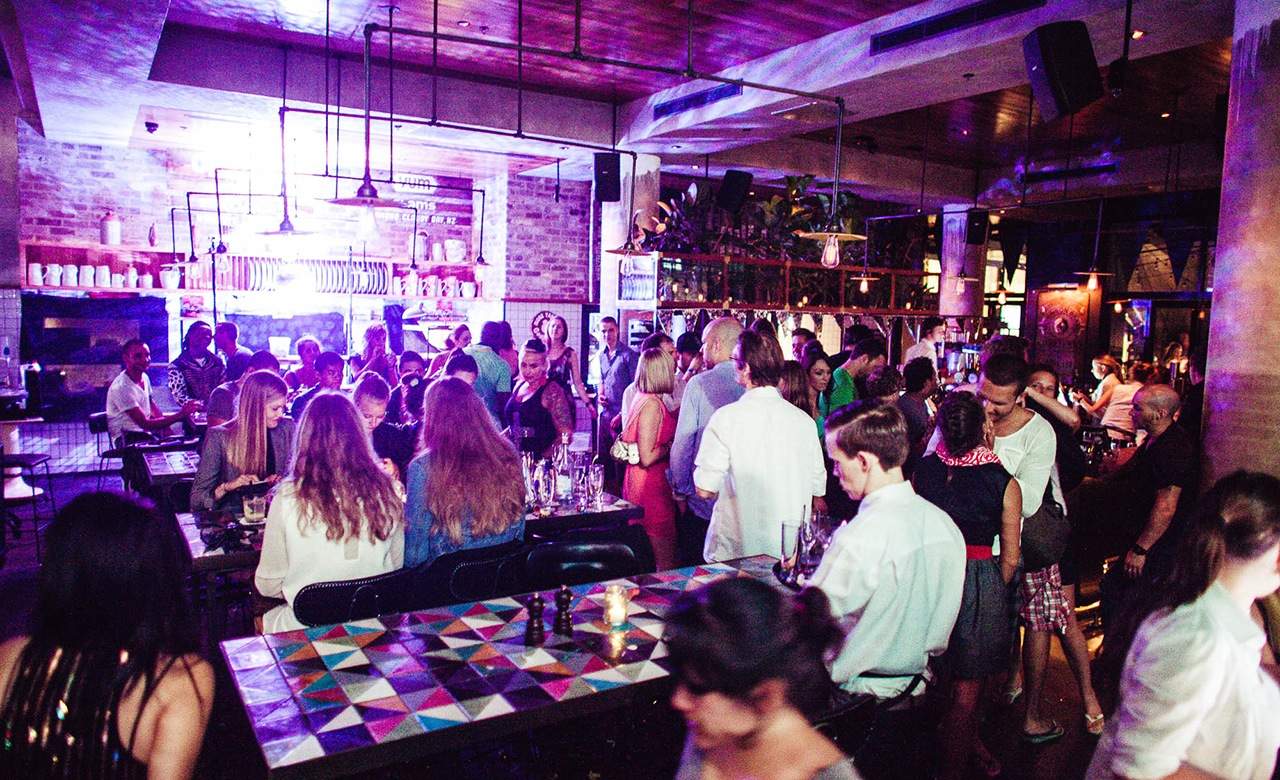 Enter, and you're greeted by an industrial chic interior complete with exposed brick and concrete pillars. The mood lighting and dark wood add to the wintery appeal of the place, and the fireplace seals the deal. Well suited to the after work crowd, it's a place to warm up next to open flame with drink in hand. For post-work noshing, it's the oysters that you're here for — head in between 6 and 7pm on Wednesdays and you'll get them for $1 each.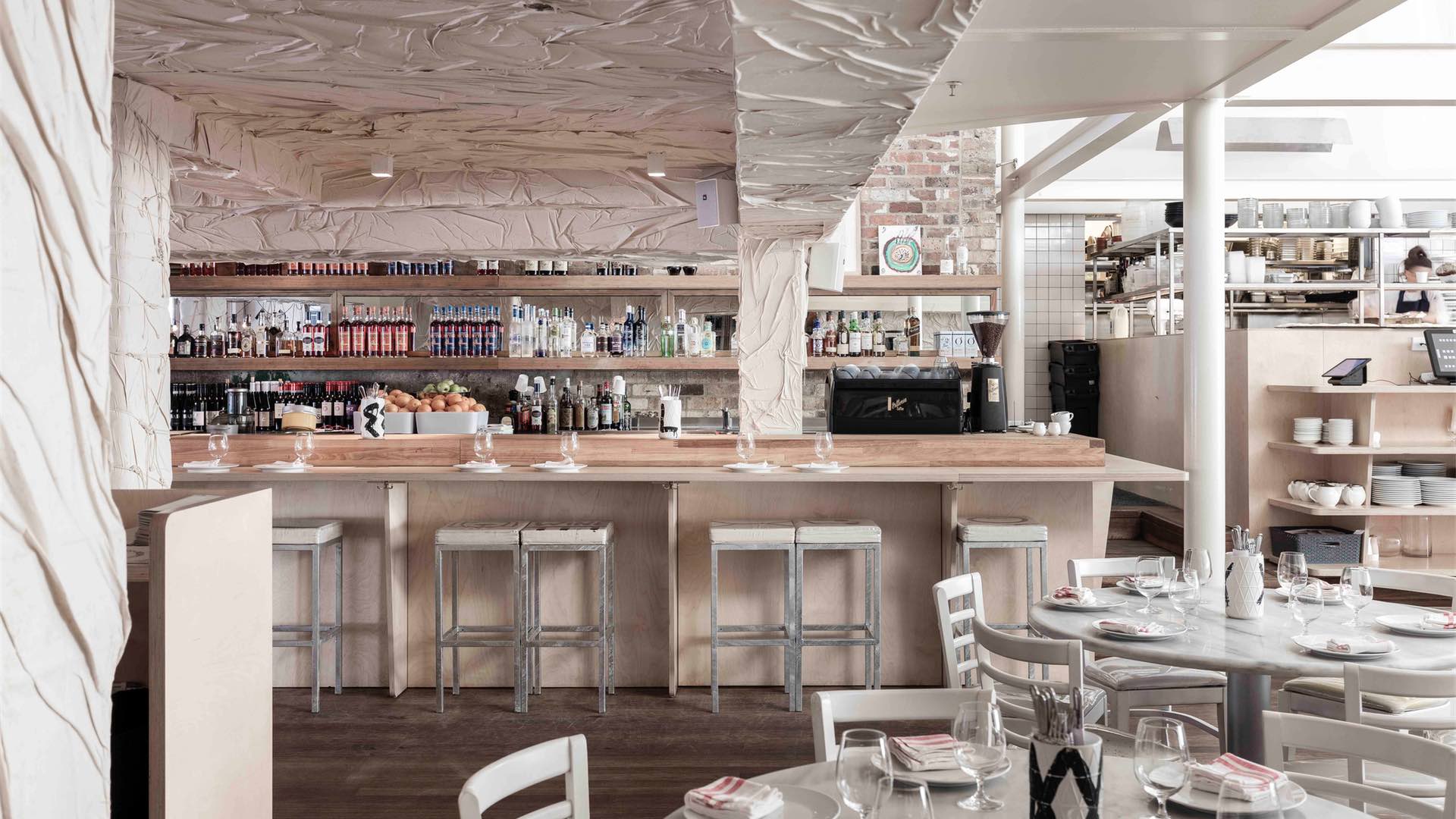 The Dolphin Hotel has made a splash in the Sydney food scene for its ultra-chic interiors, high-flying Italian cuisine and charming salumeria and wine bar. As you can probably tell already, this ain't no ordinary boozer. Aside from the dining room, The Dolphin boasts a number of different drinking and dining spaces, including a public bar, wine room, mezzanine and, our favourite winter spot, the open air terrace with fireplace. Cosy up with drink in hand and enjoy the rare winter sensation of feeling warm while sitting outside. The producer-focused wine list boasts more than 35 wines by the glass and over 150 by the bottle, so you'll have plenty excuses to get stuck in.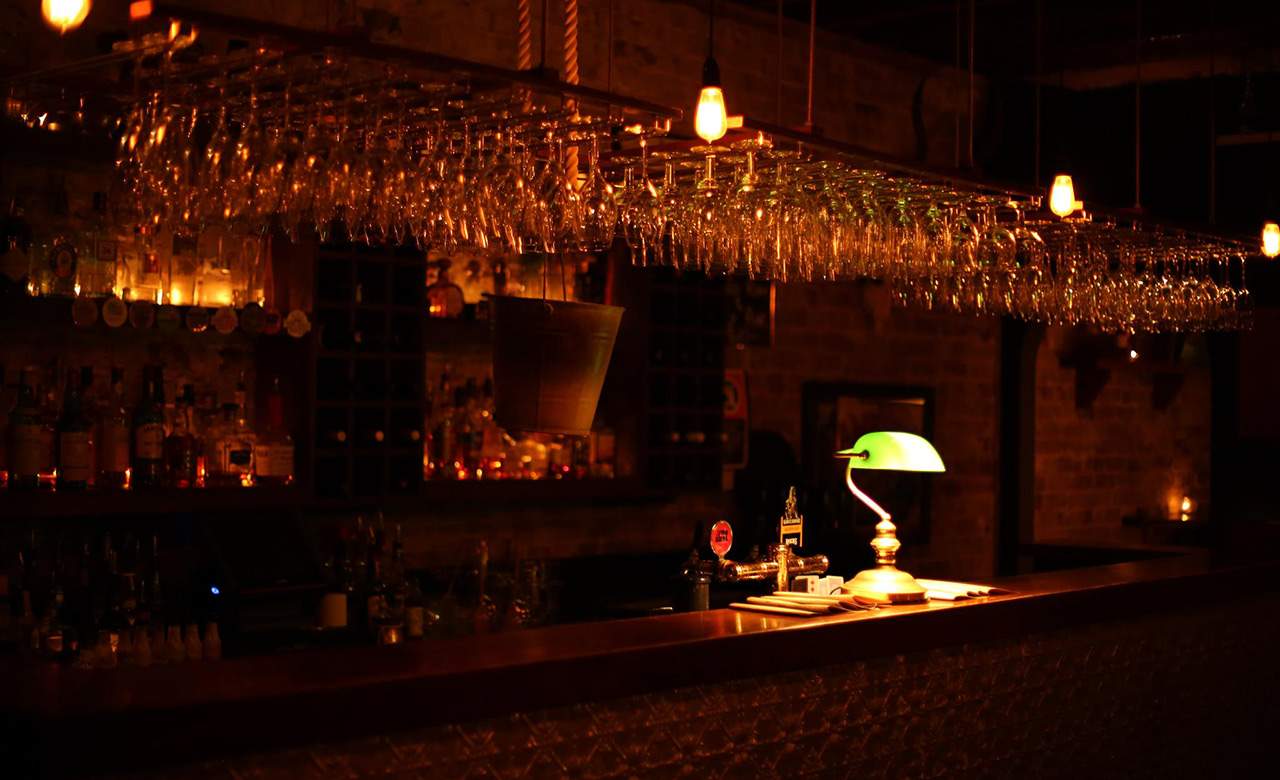 The easily missed and almost unmarked Gothic doors on Falcon Street hide a darkened entryway to one of the city's most exciting hidden playgrounds. Forsake the lovely indoor courtyard for the season and head to the carpeted living room 'round the fire for a chance to feel the comforts of home with the addition of a luxurious drinks menu. Alongside a solid craft beer selection on tap, there is an impressively curated seasonal cocktail list, including the Disco Punch — with pisco, pineapple syrup and candied pineapple — and the Bison Grass Cooler with vodka, apple and lemongrass. Come Tuesday and Wednesday for $10 pizzas or Thursday for a $10 Jameson and apple juice.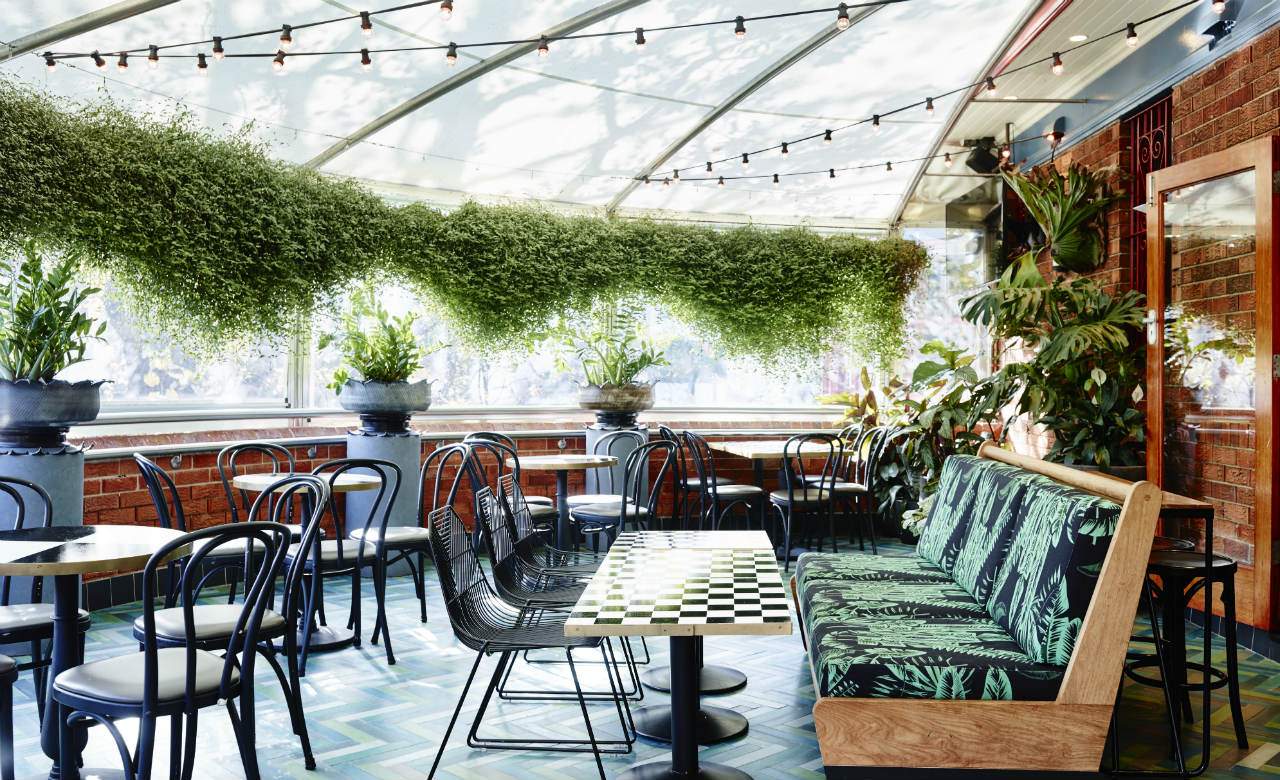 The opulent fireplace at The Oaks Hotel is one of the finer you'll find at a pub in the city. Founded in 1885, The Oaks enter a new phase last year when the upstairs was redesign by Sibella Court. The pub's upper levels have been Courted into a bright, gaudy 1930s den of art deco meets art nouveau sophistication — with a serious amount of drapery. We're always down for drinking cocktails in venues that look like either the set of a Wes Anderson or Baz Luhrmann film, especially when there's a fireplace involved.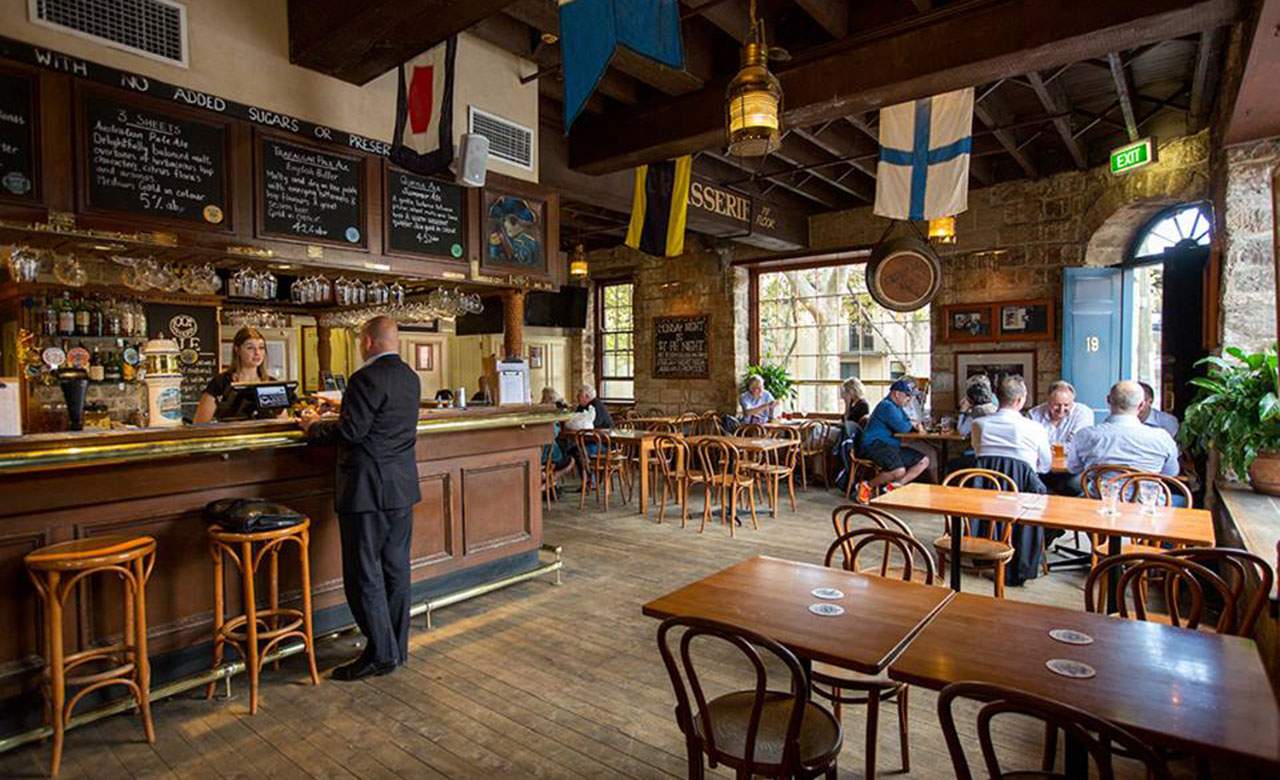 As Sydney's oldest pub (if we disqualify The Fortune of War for being demolished and rebuilt), this Australian monument is a great place to stare into the flames with a beer in hand and contemplate a long history of Australians taking shelter from the cold. With exceptional views straight across the harbour to watch for oncoming storms, naval prints on the walls and a warm atmosphere, it's the perfect old English-style pub in which to find sanctuary. The beer selection is particularly special, with seven beers brewed on site. We suggest pairing a Victory Bitter (a classic English ale with a touch of caramel) and a beef pie with mushie peas and gravy for the perfect winter pig out.


With a theatre out back and roaring fire upfront, The Old Fitz has prided itself as a meeting place for artists, writers and musicians for over a century. After a night of supporting independent theatre by taking in a show and chatting with the locals, don't be shy about asking the bar staff for their marshmallow stash — they often have some in winter for you to roast over the fire (it's a bit of a local secret). The crowd is ebullient and warm, and industrial-levels of noise are rarely reached, meaning you can actually have a conversation with mates over a couple of brews.


Tucked back away from the rush of Oxford Street and behind a fern-filled sandstone courtyard, the Commons is a warm sanctuary of fireside whiskey, fine foods and maybe a little jazz. The heritage building has been kept intact, with sandstone and exposed brick walls a feature. The long, communal wooden tables surrounding the fire in the main room give you the feel of dining in an old farmhouse, which is exactly what the building was 160 years ago. Downstairs will reveal a cosy little bar with magazines, books and, if you're lucky, a jazz trio plucking out the tunes, and the well-balanced whiskey and cocktail menu will keep a fire in your belly.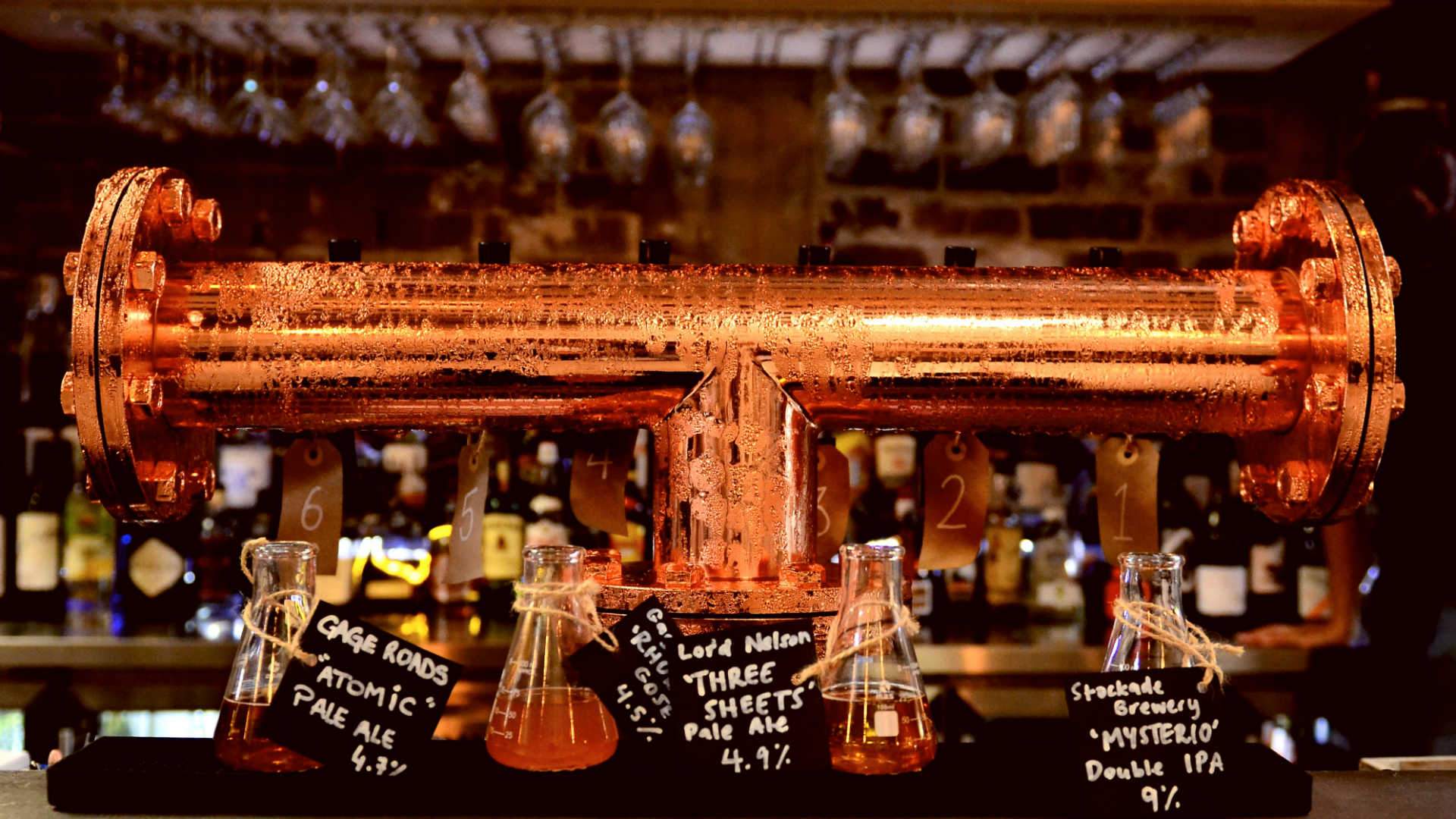 Bar No. 5 doesn't just talk the talk about being a local joint. The repurposed warehouse Alexandria bar is focused not only on seasonality and sourcing local ingredients, but is also enacting a closed-loop policy for the venue — think foraging, bee keeping, solar panels and a composting worm farm to boot. It's a made-by-locals-for-locals venue, owned by Alexandria folk in an area keen for repurposed hospitality spaces. If all this doesn't make them neighbourhood champions, the bar also has an alcove dog area with leash hooks and a gas fire to cosy up by during winter. The best day to drop by is Sundays, when it's slinging weekly happy hour deals and live acoustic sets from 5–7pm.

Top image: Australian Youth Hotel by Katje Ford. 
Published on June 21, 2018 by Concrete Playground