Embracing Izakaya: Why the Whisky Highball and Otsumami Pairing Has Made the Jump From Tokyo to Sydney
Never heard of a highball? Oblivious to otsumami? A new whisky pop-up at Tokyo Bird is bringing this authentic Japanese experience to Surry Hills — for a limited time.
in partnership with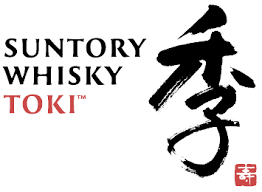 Does Sydney's spring sunshine have you ready to head straight from work to grab a few frosty ones with friends? Yeah, we get it — and we know a spot. This spring we're ditching the (dare we say) overdone pub scene and embracing the way of the Japanese izakaya instead.
A new Suntory TOKI whisky pop-up on Thursday – Saturday evenings at Surry Hills eatery Tokyo Bird is championing the classic whisky highball and accompanying otsumami. Before heading along, we wanted to learn a little more about this post-work Japanese practice and its importance to Tokyo Bird co-owner Jason Ang.
We headed to Surry Hills to get the skinny and find out all you need to know before hitting the season's most refreshing pop-up.

SO, WHAT IS IZAKAYA
Translating to "stay-drink-shop", in the traditional Japanese meaning an izakaya refers to an intimate spot where you're encouraged to grab a drink, settle in and get comfy. Don't mind if we do.  It's a longstanding post-work custom in Japan and in recent years has become increasingly popular here in Sydney, but Ang says when he and Tokyo Bird co-owner Yoshi Onishi first opened their bar in 2014 the practice was still pretty rare.
"Back then, the Japanese way of eating and drinking was still relatively new for Sydney: you'd either go to a pub to drink or to a restaurant to eat. We were one of the first small bars with a strong focus on food; particularly food that goes well with drinking, like otsumami and yakitori," Ang told Concrete Playground.
"Izakaya drinking culture is about a fun but responsible approach to drinking. You drink some, you eat some, you drink some more, you eat some more. It's a relaxed, good time with company — not stuffy, not pretentious, not about the 'gram, not about being seen."
Sound like your jam? Read on.

THE ART OF THE HIGHBALL
Forget your usual schooner. A key component of izakaya is the whisky highball, a mix of whisky and soda water which Ang says was popularised in Japan by Suntory whisky. If you haven't ventured into the world of whisky yet or it hasn't previously been your vibe, this might be a gamechanging entry point.
"The whisky highball is basically whisky served on ice with soda in a tall glass and the classic Japanese highball includes a squeeze of fresh lemon," Ang told us. "It's a great introduction to whisky and a very refreshing way to enjoy whisky, especially in warmer weather."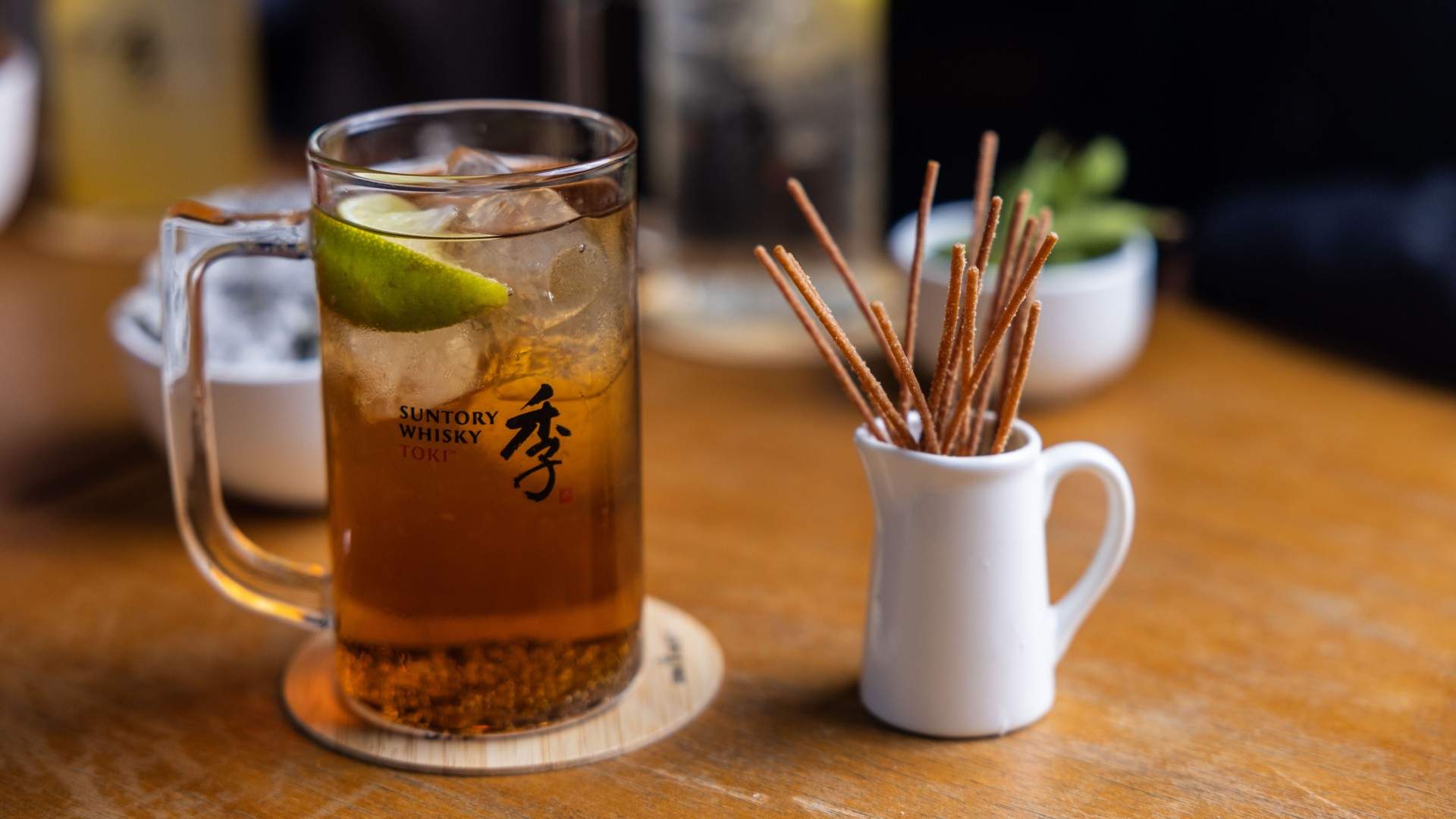 For the uninitiated, you're going to want to pair your highball with otsumami: delicious, often salty and fried snacks. Ang says highballs pair better with these bites than classic cocktails or wines due to the bubbly soda and citrus.
"The carbonation and acidity of the highball helps cut through fat and saltiness on the palate," he explains.
But of course, the type of whisky used is also vitally important. That's why Tokyo Bird has opted for something sweet and silky like Suntory's TOKI whisky — a blend of grain and malt whiskies which makes it soft, smooth, and perfect for cocktails.

THE SPOT
So now you're in the know, it's time to put your newfound knowledge to good use.  Tokyo Bird's TOKI highball pop-up is on from Thursday to Saturdays now until December 10,  giving Sydneysiders a chance to experience authentic izakaya culture in a fun and casual atmosphere, with a DJ playing nightly.
The menu features a lineup of four TOKI highballs each paired with a delicious ostunami — so we asked Ang why the flavour combinations work so well.
TOKI Suntory whisky, lemon and soda, paired with edamame
"This classic whisky highball is clean and refreshing, paired with the green freshness of edamame beans."
TOKI Suntory whisky lime, dry ginger ale, paired with crisp umami noodles 
"The addictive sweet-saltiness of these noodles needs a drink as equally moreish — and the ginger and lime combination does the job."
TOKI Suntory whisky, yuzu honey and soda, paired with lotus root chips
"An all-time favourite snack with an all-time favourite Japanese citrus flavour — everyone loves renkon chips and everyone loves yuzu."
TOKI Suntory whisky, spiced orange syrup and soda, paired with puffed rice crackers
"The more complex spiced flavours in the orange syrup can shine on their own alongside salty, crunchy rice crackers which are texturally fun and addictive."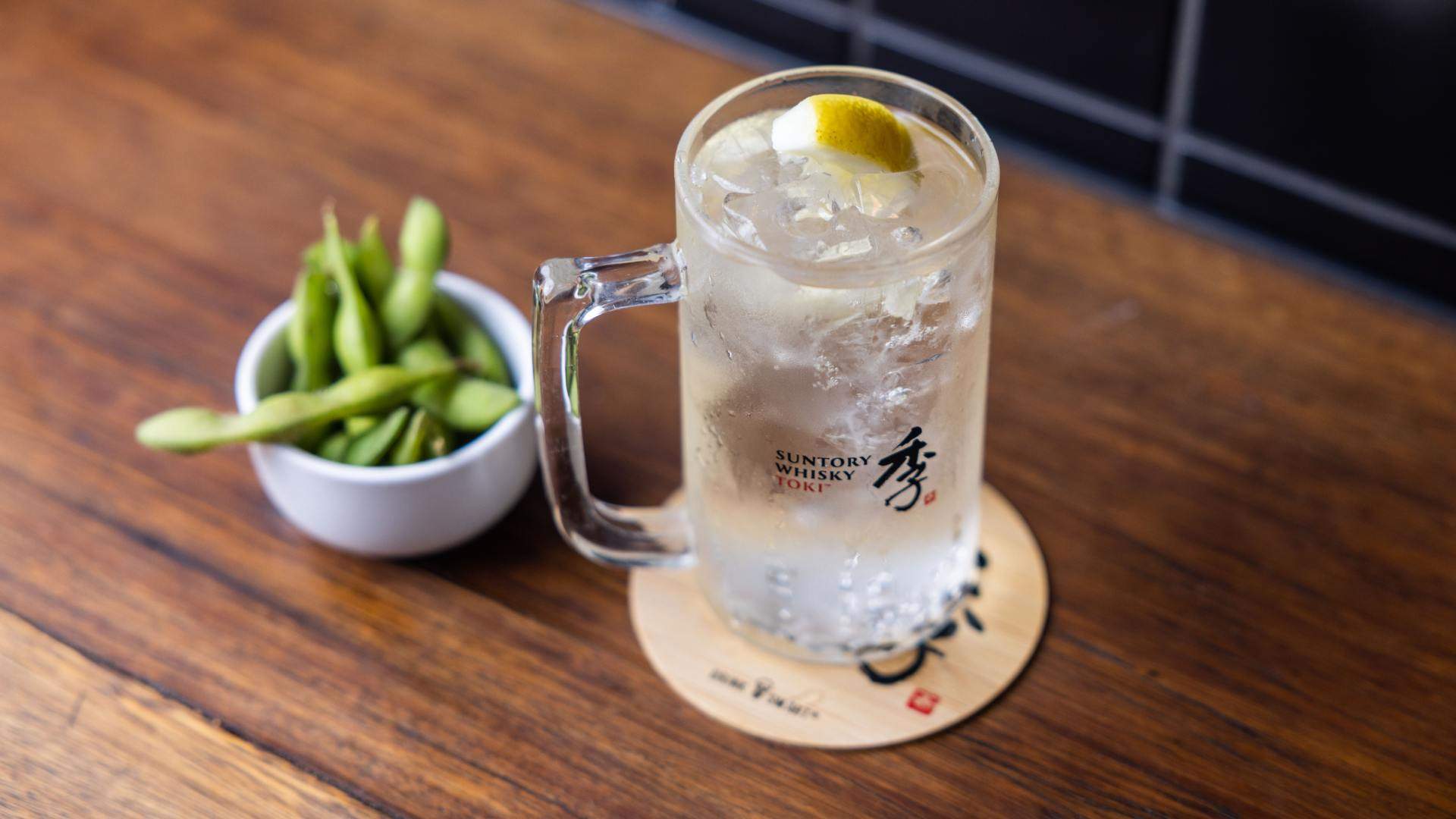 And Ang's favourite combination?
"I can't go past the umami noodles with the ginger and lime TOKI highball. We tried a similar snack at a little pub in Tokyo and knew we had to replicate something like this back home  — much better than bar nuts!"
Suntory's TOKI whisky highball pop-up will be running at Tokyo Bird on the corner of Commonwealth Street and Belmore Lane in Surry Hills on Thursday — Saturday each week until Saturday, December 10.
Introducing Concrete Playground Trips
Book unique getaways and adventures dreamed up by our editors