Tokyo Bird
Tokyo Bird is ruling the roost with a focus on hot-right-now Japanese whisky and yakitori sticks.
If you're a fan of Japan's top-notch scotches, head to Tokyo Bird for a selection of premium imported whiskies and tasty meat-sticks (formally known as yakitori). In the izakaya tradition, this dimly lit den is all about the drinks, coupled with a small snacking menu to ensure you don't get too tipsy and disgrace the family name.
Last year (for the first time in its history), a Japanese whisky placed first in the world's leading whisky guide — Jim Murray's Whisky Bible. While the Irish were foot-stomping and causing a hoo-hah, bar managers across the globe began updating their drink menus to reflect this burgeoning new appreciation. Tokyo Bird is well positioned to cater to the trend, with a selection of more than 25 imported Japanese whiskys.
One of the most notable tipples is the award-winning 12-year-old Yamazaki ($15), from the same distillery that took out the first place title. It's a delicate dram with tropical notes and teasing spice, while the 6-10-year-old Yamazaki Distillers Reserve ($12) is mild with hints of vanilla and Japanese oak (mizunara). Other selections from the Suntory range include the Hibiki 12-year-old ($16), 17-year-old ($24) or 21-year-old ($45), or you can try the toffee tasting pure malt ($20) from the Nikka Distillery. For the whisky buff, you can sample a whisky flight from Monday through to Wednesday.
If you have mixed feelings towards whisky, there's also Asahi Super Dry on tap ($10) or, even better, the Asahi Black ($9), which has a light, sunny flavour belying its sinister black colour. Bar manager Yoshi Onishi (ex Victoria Room) will obligingly make any of your cocktail requests, or you can try one of his Japanese-inspired creations from a list that changes fortnightly.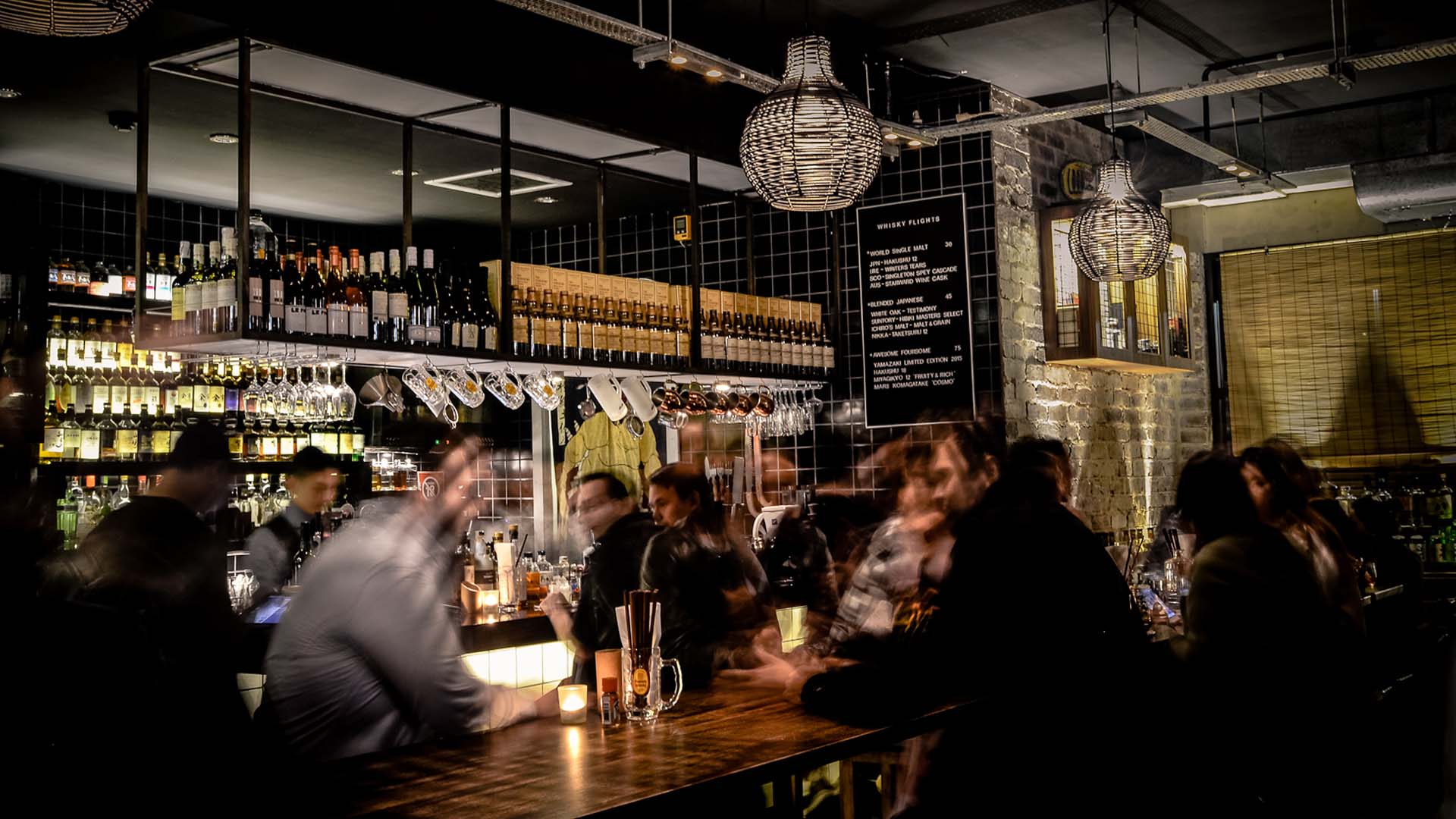 For snacks, get stuck into the sticks. Yakitori is traditionally made with chicken, and you can choose from thigh, wing, liver, heart or giblet skewers ($7 for 2), all marinated in a sweet soy tare (sauce) and imbued with smoke from the charcoal grill. A Japanese arabiki cheese sausage skewer is particularly tasty, much like a fancy kransky (if such a thing exists). The white cabbage salad with sesame dressing ($5.50) makes a refreshing side dish, or for a casual bar snack, you can't go past a bowl of crispy fried renkon (lotus root) chips with spicy mayonnaise ($5.50).
With whiskys aplenty, but not many seats, it pays to be an early bird at Tokyo Bird.
Images: George Hong