Announcing Concrete Playground's Best of 2016 Sydney Award Winners
The very best new Sydney bars, restaurants, cafes, pubs, events and precincts of the year.
In a year that saw Sydney's cultural ecosystem and the legislative shackling of certain elements of it become a more polarising subject than ever before, the city's most innovative, forward-thinking residents have made outstanding lemonade. Our bars are more groundbreaking and imaginative, our events more unique and immersive, and our restaurants more inventive and experimental. With new openings abounding, Sydney is more vibrant, playful and fun than it ever has been.
At Concrete Playground we encourage exploration and showcase innovation in our city every day, so we thought it fitting to reward those most talented whippersnappers pushing Sydney to be a better, braver city. And so, we are very pleased to announce the winners of Concrete Playground's Best of 2016 Awards.
Sydney's newest restaurants have defied traditional fine dining, adding in-house cinemas, recreating provincial French manors, and redefining nose-to-tail. Cafes continue to cultivate compelling coffee breaks, building neighbourhood haunts from pop-up to permanency, championing local producers and turning old bowling clubs into urban farms. Our bars that have been reclaiming the night in the face of prevailing lockout laws, one glass of frosé at a time; from WWII-inspired salons to Sydney's first dedicated vermouth bar. Our new (or renewed) pubs that have the biggest hurdle to face — history. Pub renovations in 2016 remained strong, moving into more contemporary, fine dining-focused territory with some of the city's best design teams at hand.
Sydney's event producers that have found new ways to celebrate Sydney life, reinvigorating dwindling or hidden spaces, and taking us on wild adventures in our own home. And those aiming to truly transform the city permanently have made headlines with long-awaited new cultural and food precincts, transforming Sydney neighbourhoods with gargantuan, smart and beneficial developments.
This year, we have awarded both a reader voted People's Choice and Overall award in each of the following six categories:
Best New Bar
Best New Restaurant
Best New Cafe
Best New Pub
Best New Event
Best New Precinct
These 36 outstanding Sydney (or Sydney-based) ventures have been handpicked by Concrete Playground for their combination of originality, innovation, creativity, approachability and sustainability. We straight-up love them. And the winners are...
BEST NEW RESTAURANT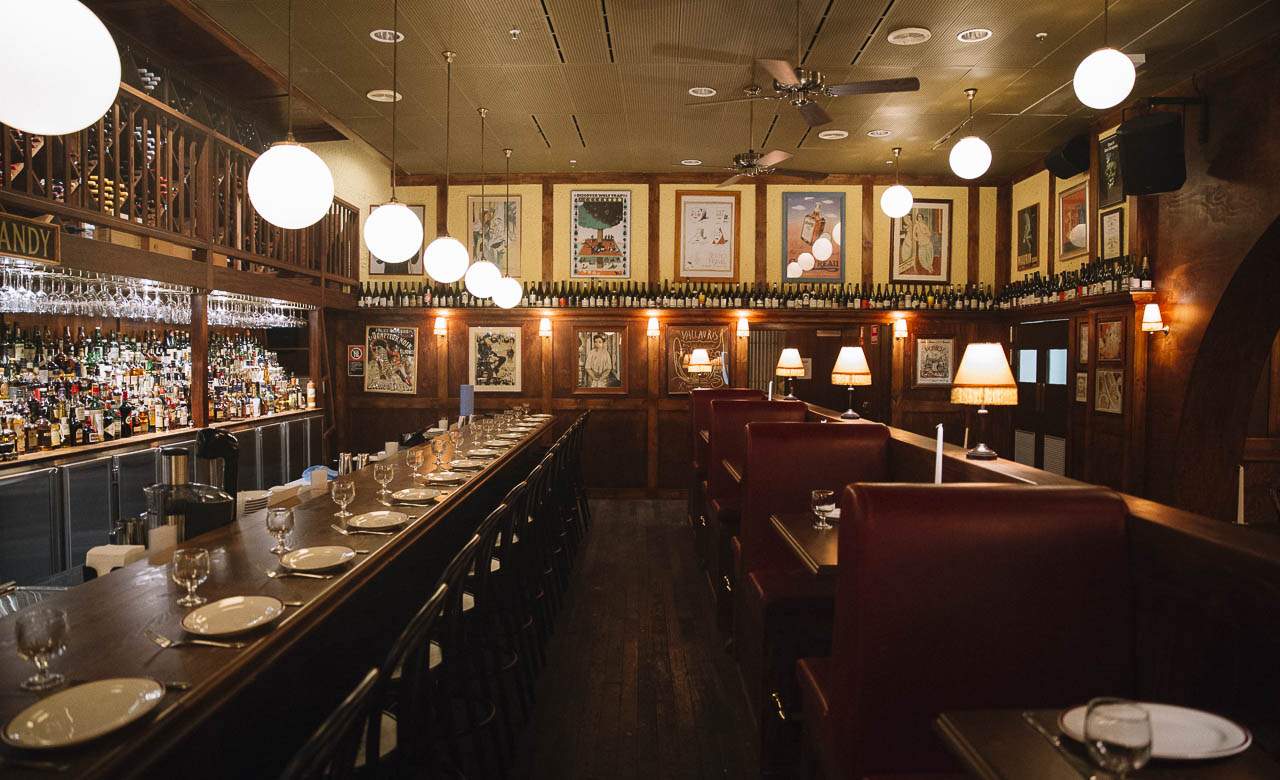 OVERALL AND PEOPLE'S CHOICE: HUBERT
They did it again. The winning streak continued with Restaurant Hubert, the first full-service restaurant from the Swillhouse Group, known for their elaborately themed drinking dens, The Baxter Inn, Frankie's and Shady Pines Saloon. From the moment you open the door, Hubert will hurtle you headfirst into a C.S. Lewis-style adventure, taking you from dreary Bligh Street to the resplendent old-world opulence of post-war Paris. It's like an adult's version of Narnia, only this time there's steak and wine.
BEST NEW BAR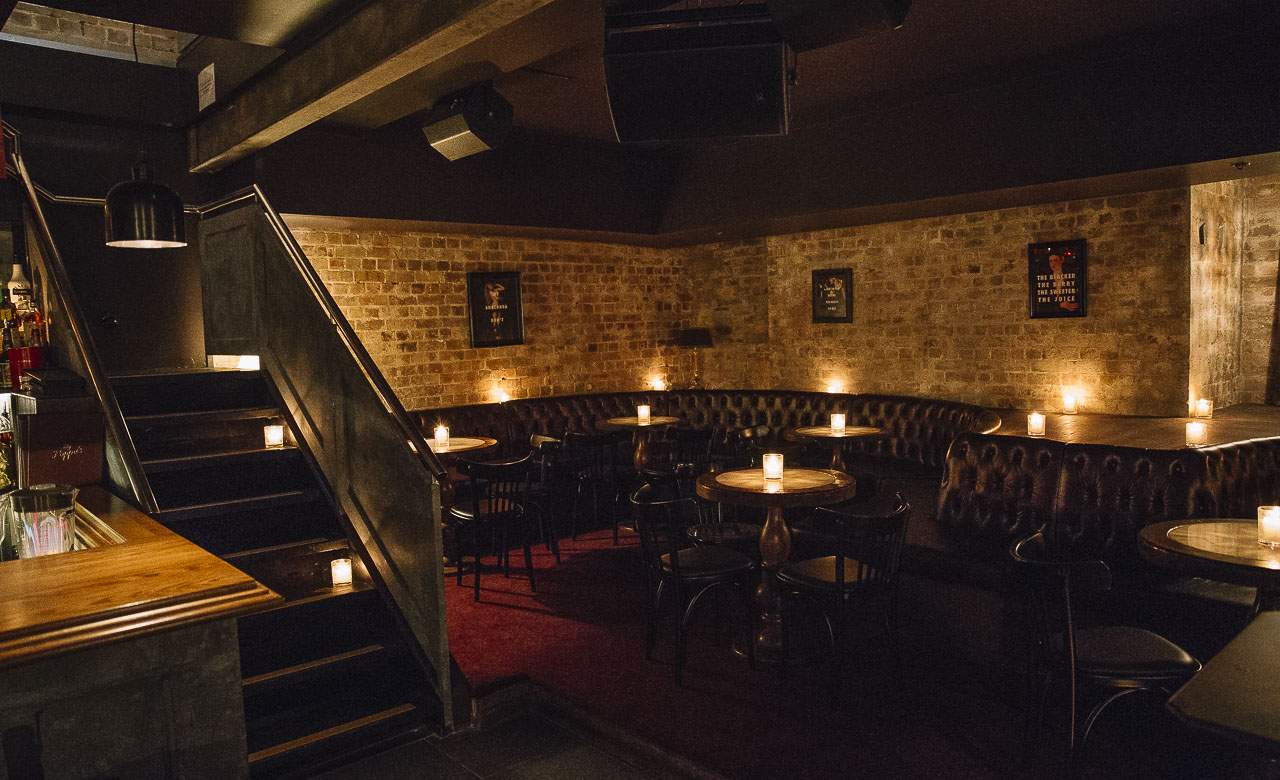 OVERALL AND PEOPLE'S CHOICE: BIG POPPA'S
Who knew that the three key ingredients to a good night out were hip hop, cheese and wine? Lewis Jaffrey and Jared Merlino, the two masterminds behind Big Poppa's, definitely did. Unlike most excellent ideas conceived over a few too many, these two hospitality vets (Jaffrey is ex-operations manager at The Baxter Inn, Frankie's and Shady Pines while Merlino is behind The Lobo Plantation and Kittyhawk) put their money where their cheese hole — uh, mouth — is. Cue Big Poppa's, an ode to Biggie Smalls in the old Hello Sailor digs on Oxford Street.
BEST NEW CAFE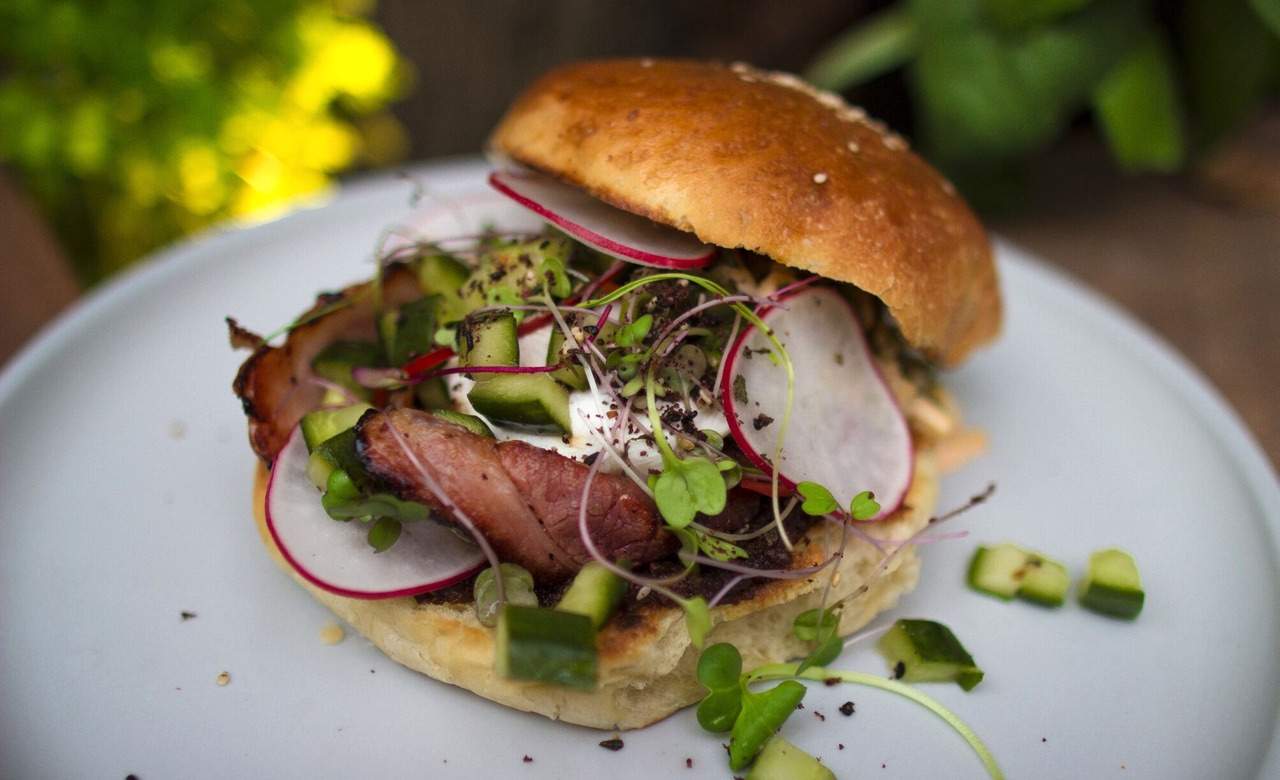 Ever since we first visited the Eveleigh Creative Precinct, a newly developed arts and culture precinct in Redfern, to check out the Cake Wines Cellar Door, we knew the space was in for something special. And Henry Lee's is the latest delicious tenant to open its doors in the creative hub. Preceded by the recent launch of the cellar door and design spaces by Frost Collective and Massive Interactive, this new concept cafe is in great company — and it's bringing even more local talent into the mix.
The kitchen is all about seasonal produce, sustainable living and supporting the area's ever-expanding creative populous, whether it be in the food and drink industry, or arts and culture. Keeping it local may be the trend of the moment (and one that's supported by CP), but Henry Lee's is certainly putting their own distinct spin on the concept — one we haven't seen in many other cafes.This well-crafted menu is no surprise from founders Kath and Aaron Devaney, who have owned and operated two well-regarded cafes on the Central Coast (Black Treacle Cafe & Bakery and Long Jetty's Green Tangerine) and are sincerely passionate about the artisanal vibe.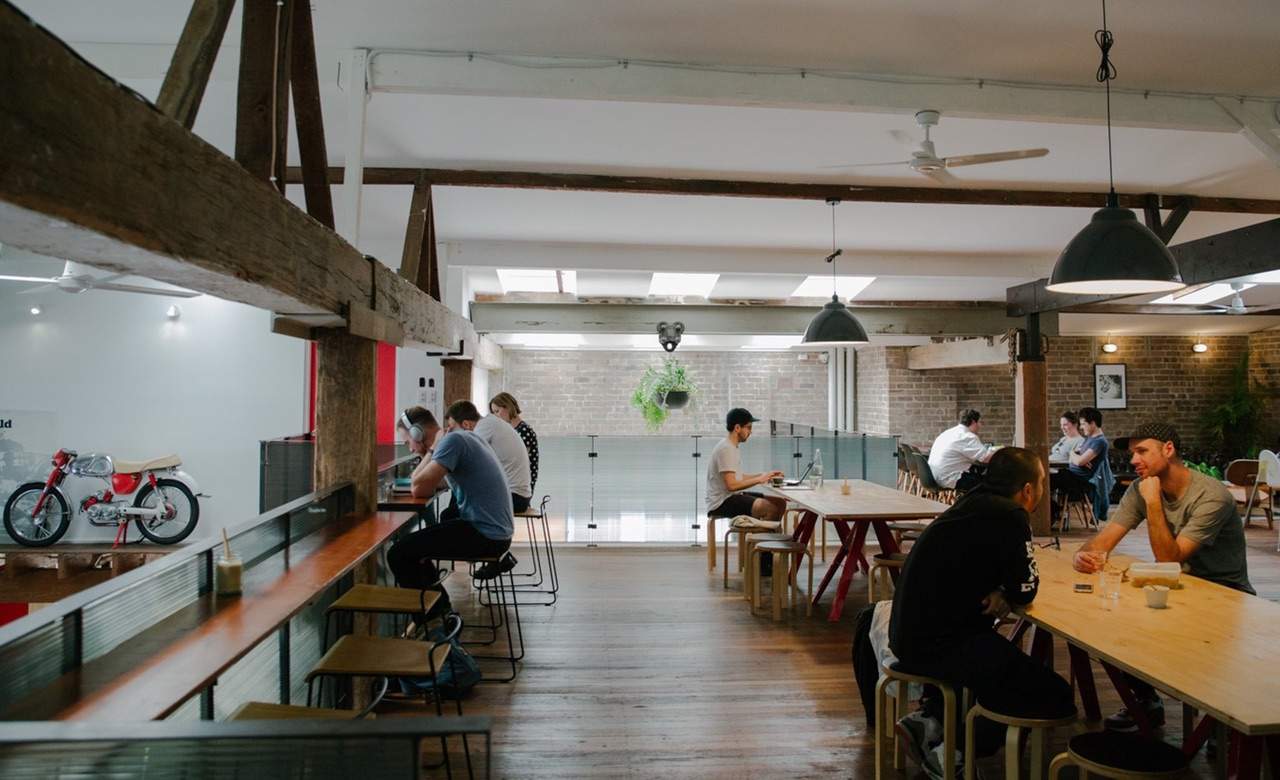 Tinker on your motorbike and slurp your way through bowls of ramen on the same premises at Rising Sun Workshop's permanent Newtown digs. For the uninitiated, Rising Sun is a social enterprise that serves two purposes. On one hand, it provides its motor-revving members with a communal space for repairing and polishing up their bikes. On the other, it's a café, serving coffee, cookies and seriously killer ramen.
The independent organisation was started by three friends, Adrian, Heleana and Dan, who love riding bikes, working on bikes and chatting about bikes while drinking coffee. They decided that Sydney needed an open, friendly, affordable space where this could happen more often. So, in 2013 they crowdfunding a cool $40,000 and launched a pop-up the next year. Now, it's permanent, You'll find Rising Sun's new workshop at 1C Whateley Street. It used to house a century-old hardware store, and the menu has scored a serious upgrade. You can now get nosh at breakfast, lunch and dinner, and you'll find some Southern influences mixing with Japanese tradition.
BEST NEW PUB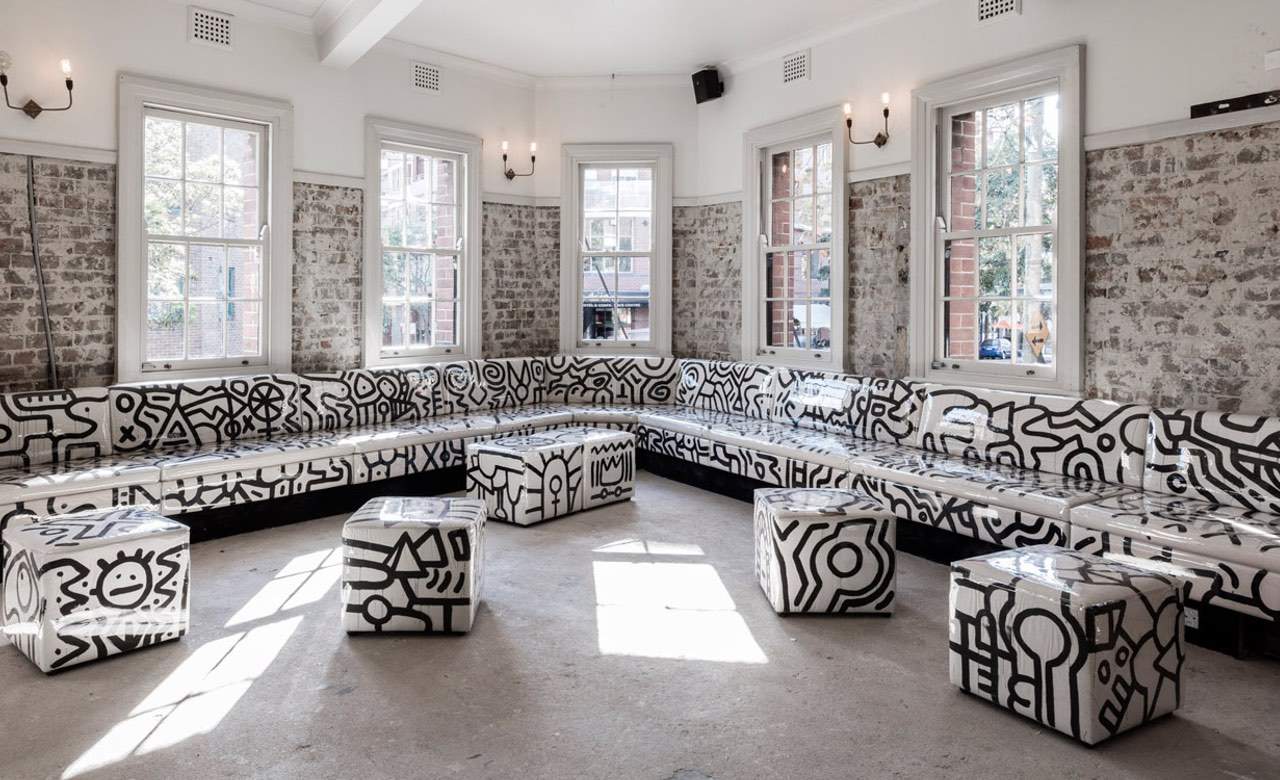 The new Dolphin Hotel has made a splash in the Sydney food scene for its ultra-chic interiors, high-flying Italian cuisine and charming salumeria and wine bar. As you can probably tell already, this ain't no ordinary boozer. At the helm of The Dolphin is foodie heavyweight and fashion designer Maurice Terzini (Icebergs, Da Orazio). From Icebergs he's managed to pluck chefs Monty Koludrovic and Dan Medcalf and drinks specialist Lenny Opai, who are working alongside Sam Cheetham (ex-Victoria Room and Becasse) and the 2015 Sommelier of the Year, James Hird. Don't count on a return of $10 nacho night.
The biggest talking point is the interiors which have been designed by George Livissianis, who is known for his work on The Apollo, Cho Cho San and Billy Kwong, among others. Like one big interactive art installation, the public bar has been clad in swathes of fabric, while the dining room is graffitied in eye-popping monochrome motifs. The stark white interiors that dominate throughout will have you weeping for the cleaners on a Monday morning.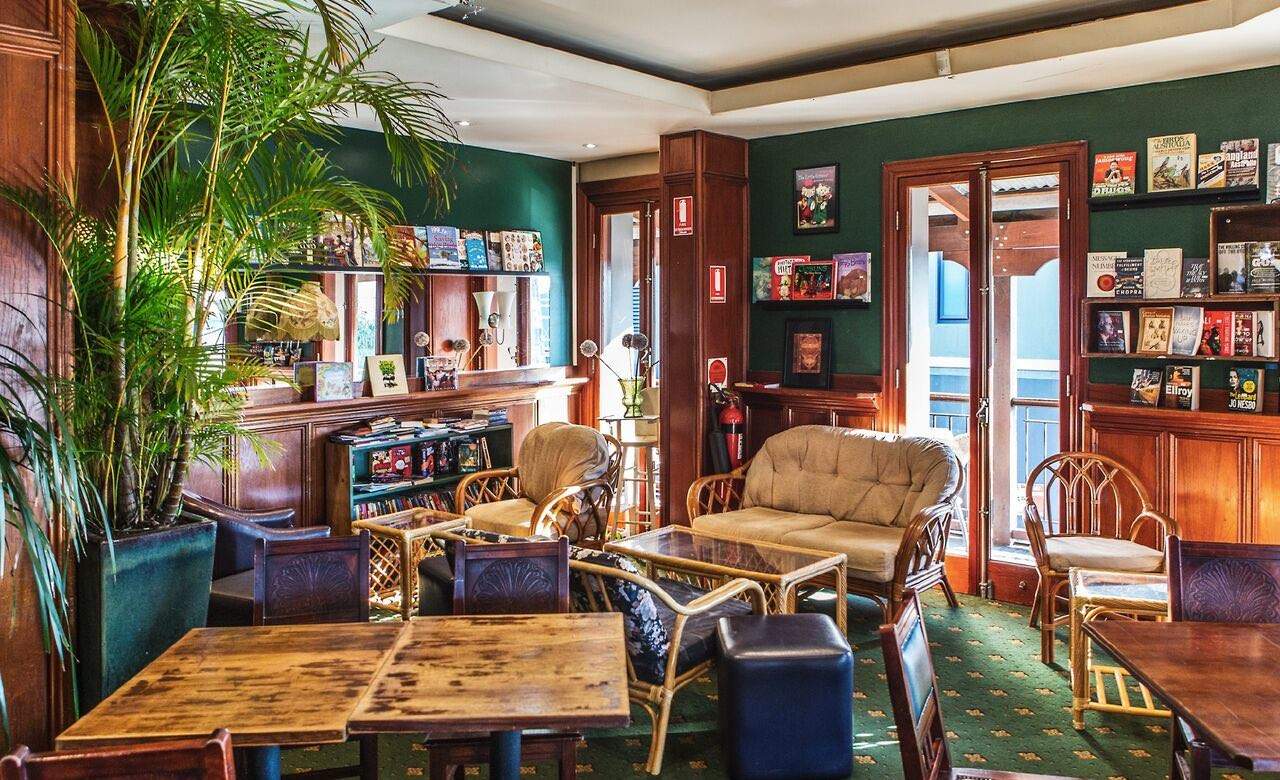 Vegans must have a tough time in pubs, with meat and cheese usually front and centre of most menus. The Green Lion — the new eatery above The Red Lion Hotel in Rozelle — however, is catering exclusively for vegans and recreating pub classics like burgers, hot dogs and nachos with meat- and dairy-free alternatives.
If you're not vegan or a regular to the category, it can be hard to judge how good vegan pub food is. Visually though, the resemblance is uncanny. Here, soy-based products are turned into beef patties, mince, battered fish, pepperoni and even melting cheese — the success of which is variable. For instance, a Green Mack Burger with a beefless patty, 'cheese', pickles, and special Mack sauce ($18) definitely resembles a cheeseburger; the mind boggles at what has to be done to soy products to make them look, and taste (sort of) like meat. If you're vegan, the experience of being in pub — and being able to order anything off the menu and drink anything behind the bar — is a fantastically rare experience. It's worth a visit for the vegan and the non-vegan, the curious and the ardent alike.
BEST NEW EVENT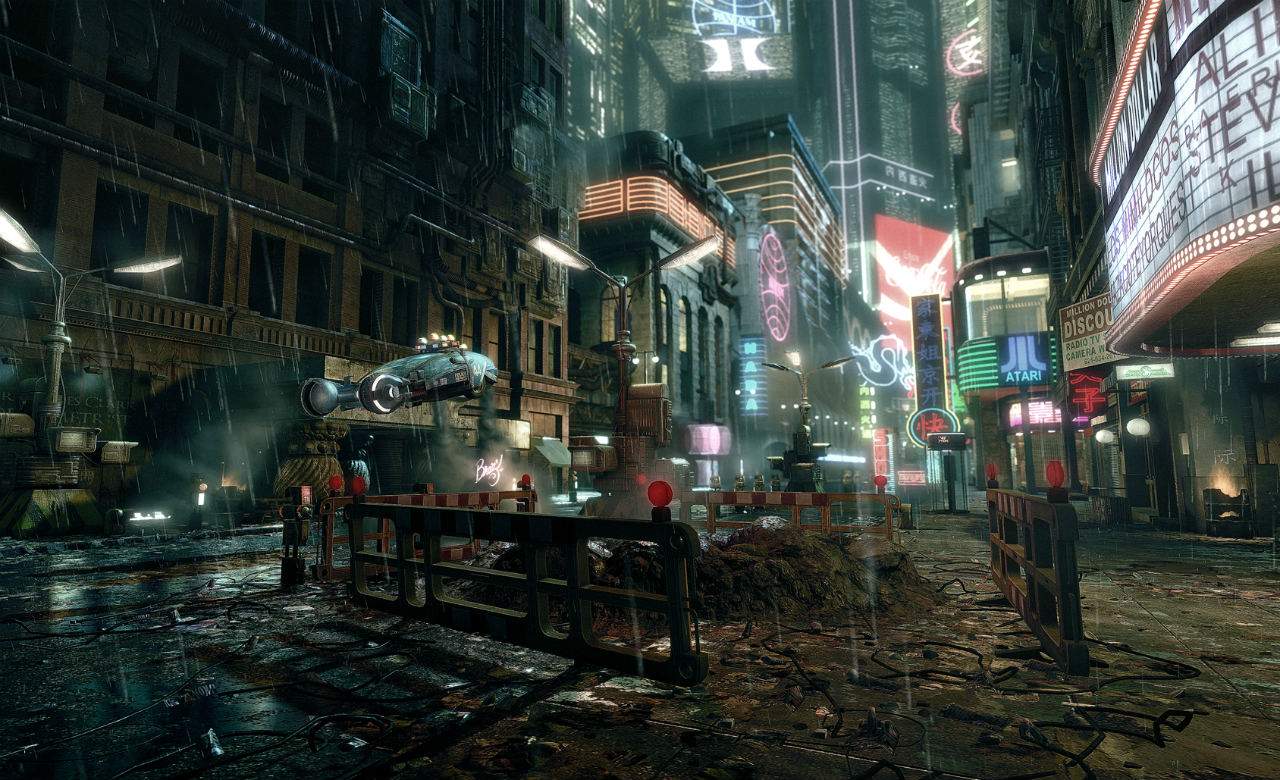 Sydney took a trip to Los Angeles in the year 2019, where acid rain falls on crowded streets lit up by neon lights. As part of Art & About Sydney, Golden Age Cinema hosted a special experiential screening of Ridley Scott's sci-fi masterpiece Blade Runner, complete with music, art, food and a futuristic night market in an inner city carpark.
Taking place on February 20, More Human Than Human: Blade Runner transformed the Goulburn Street car park into a dystopian installation space. Local artists and performers presented works inspired by Scott's groundbreaking Philip K. Dick adaptation, immersing visitors in the sights, sounds and themes of the film while pondering its ultimate question: what does it mean to be human? The evening concluded with a rooftop screening of the movie itself, and even though a light rain fell, the clear plastic ponchos were well on theme.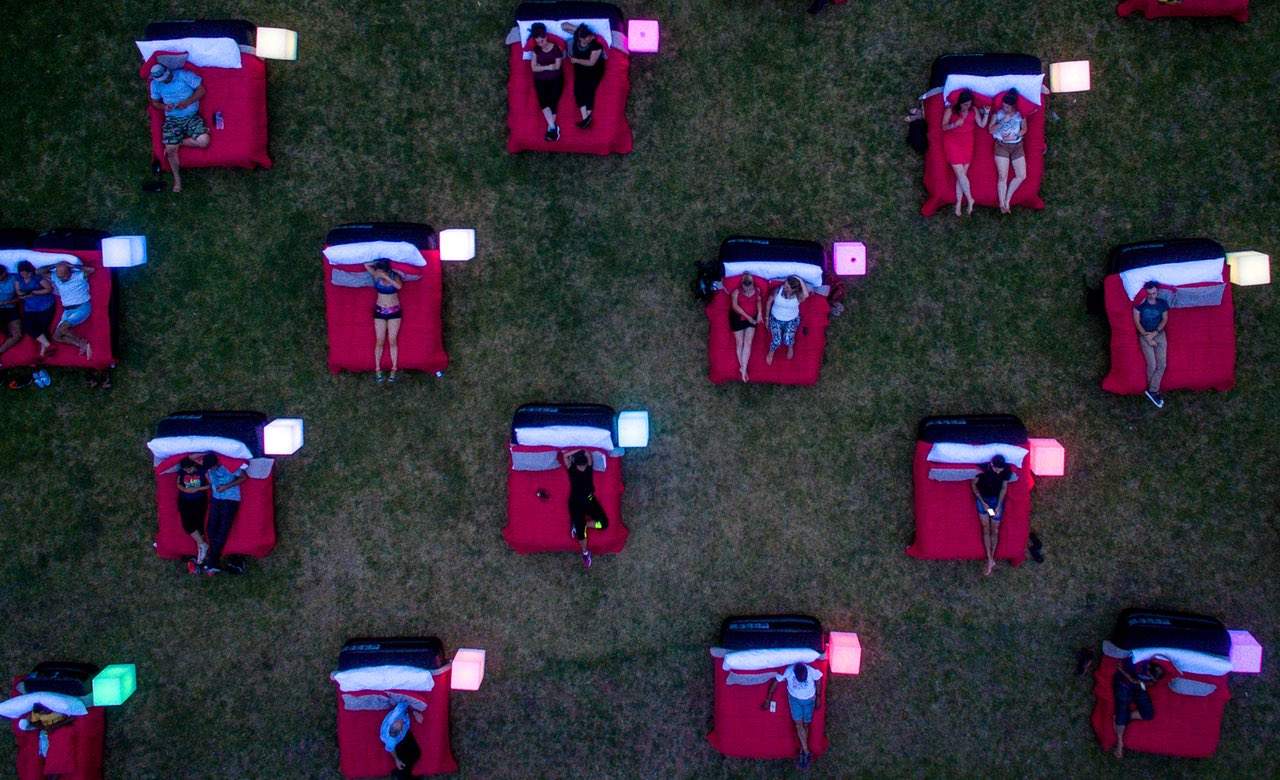 Ever been at an outdoor cinema, and wished you could just jump into bed? Well, of course you have — bed is the one thing we can rely on to always be there for us, and we all wish it could follow us around for intermittent lie-downs. That's presumably why the geniuses at Sydney's new PicNic Cinema decided to implement beds into their outdoor setup. Well, that, and they were probably aware of the struggles of keeping your head propped up on a packet of chips while lying on a picnic rug trying to drink wine.
PicNic Cinema took over Parramatta's Prince Alfred Square for 16 nights in April. Instead of just the usual picnic rug and bean bag sitcho, the cinema brought in enough inflatable double mattresses for 100 people to literally lie back and relax on. Guests even got a blankie in case it got chilly. Plus, they're back next year as Mov'In Bed Cinema.
BEST NEW PRECINCT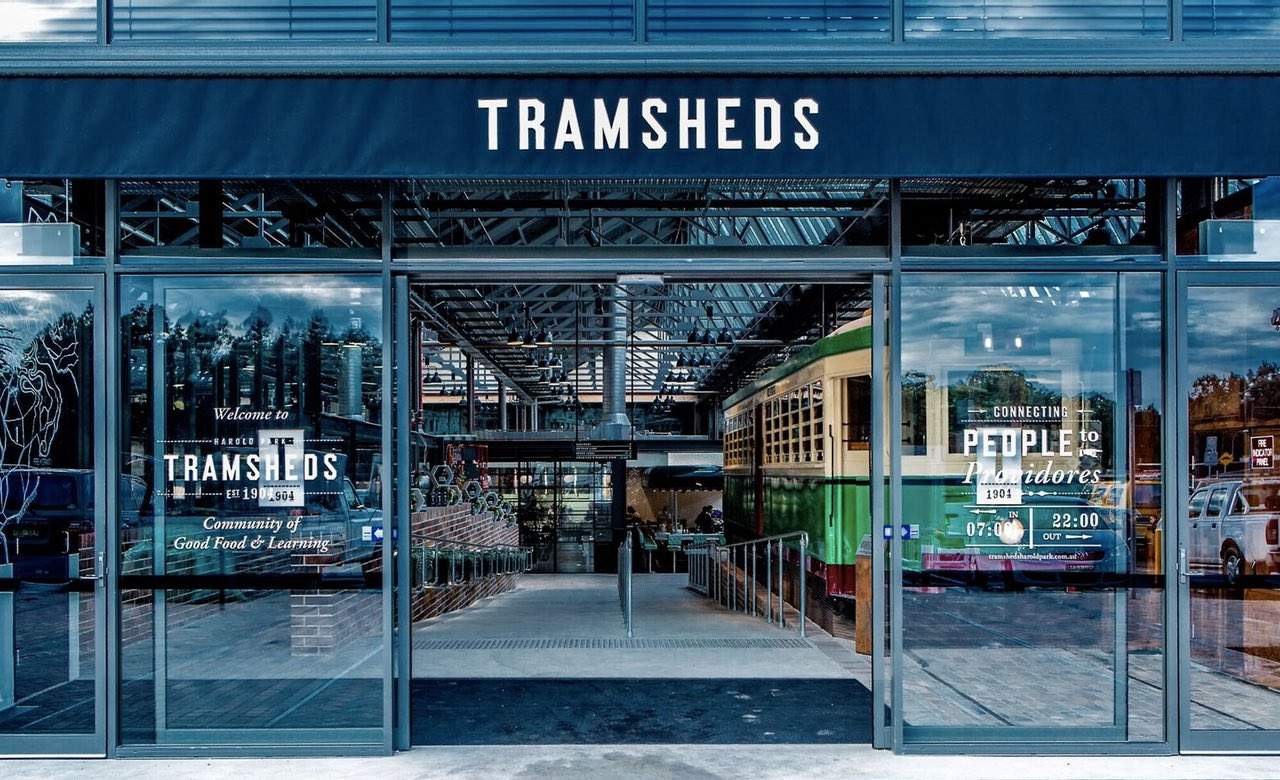 OVERALL AND PEOPLE'S CHOICE: TRAMSHEDS
The massive revamp of the heritage-listed Rozelle Tram Depot now features a European-inspired market hall lined with bespoke retailers, from butchers and bakers to fried chicken and fresh pasta makers. Basically, it's enough to make your eyes weep with sweet, sweet happiness tears (and maybe some of anxious indecision). Each of the retailers — which include some of Sydney's biggest food names, as well as some newbies — have created a stunning space to serve their nosh, with most offering takeaway as well as produce to take home and cook. There's a supermarket, a nail salon and a gym, but the food is where it's at. It's open seven days a week for brekkie, lunch and dinner, so there's ample opportunity for gorging.
Introducing Concrete Playground Trips
Book unique getaways and adventures dreamed up by our editors