Barrack Place Is the CBD's New Coffee-Filled Laneway Precinct
Located in the heart of the city, it has three coffee shops, poke bowls and 'the world's oldest sandwich'.
A new food and caffeine-filled laneway hangout has joined Sydney's CBD as Barrack Place opens to the public. Taking inspiration from the laneways of Melbourne and New York, the space has an industrial fit-out with a touch of art — there's a brick façade, black steel details and cobblestone streets, plus installations by Adelaide artist Amy Joy Watson.
Located in between Clarence Street and York Street, the precinct centres around an award-winning 23-storey tower that spans 22,000 square-metres of office space. But the ground level is the real food destination.
As far as the retail space goes, there are a lot of coffee options. Currently open is Batch Espresso, with its specialty brews and Parisian pastries; minimalist coffee roaster St Dreux, from Prestons in Sydney's southwest; and Chinese street food newbie Mo'st — which, in addition to slinging rou jia mo (a Chinese-style burger originating from the Shaanxi Province that's said to be the world's oldest sandwich), is offering Five Senses coffees, milkshakes and matcha concoctions.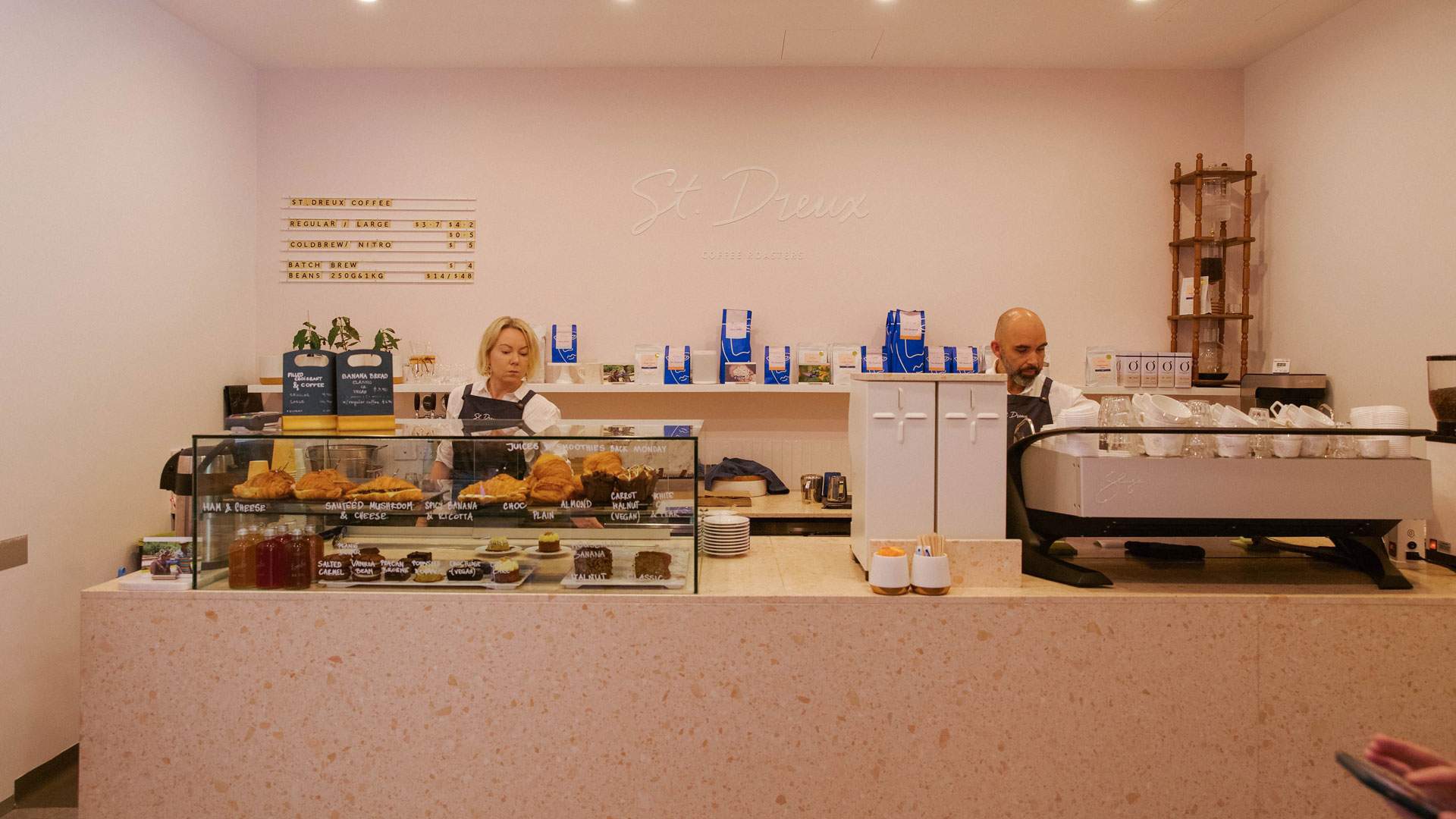 Another coffee house, Billy Blargo, is set to open in April, as is Firegrill — a fiery 300-seat restaurant by Chef George Francisco (Wildfire Circular Quay), sommelier John Clancy (Guillaume at Bennelong, Quay) and bartender Toby Hiscox (Casoni).
Apart from all the cuppas, there's poke by Fishbowl, Vietnamese by Bar Pho, and juices and wholefoods by Cali Press. And, it's not all food, either — male hair stylist The Barber Co has taken up residency, too.
Barrack Place is now open at 151 Clarence Street, Sydney. Opening hours vary per venue.