FOOD & DRINK
Matt Moran Set to Open Three-Storey Dining Palace in Barangaroo
If you think it looks like a salad bowl, you're on the money.
Matt Moran Set to Open Three-Storey Dining Palace in Barangaroo
If you think it looks like a salad bowl, you're on the money.
---
Matt Moran's Sydney waterfront domination is nigh. Just one of a host of recently announced dining precinct plans for the billion-dollar Barangaroo waterfront, the leading Australian chef has announced he will create a three-level dining experience with business partner Peter Sullivan, along with Bruce and Anna Solomon of Solotel.
The formidable MorSul/Solotel foursome, who have previously teamed up to deliver ARIA Sydney, ARIA Brisbane, CHISWICK and North Bondi Fish, make up the dream team who just recently landed the tender to revamp Opera Bar — set for a brand new fitout and Moran-created menu by the end of 2014. Now, they're the very first major retail tenants announced for Barangaroo.
Moran's three-level Barangaroo offering is set to open in early 2018. Designed by Sydney architects Collins and Turner, the epic new establishment will resemble a series of stacked shallow bowls or varying sizes — glorifying your everyday kitchen essentials in a colossal waterfront palace. Moran's pet project will sit at Barangaroo's southern end, marking a grand entrance point for the waterfront dining precinct.
Set to be one of Australia's most concentrated food hubs, Barangaroo was naturally going to attract big name chefs like Moran to join the party. The celebrity chef says the area's location was the deciding factor for the new venture. "When we were first approached by Lend Lease about joining the precinct, it was the location of the site which was key in our decision making," says Moran. "We intend to deliver a truly Australian experience at this world-class waterfront venue. Whether you are looking for a casual bar and restaurant, a more premium restaurant or a rooftop garden bar, we will have it all with our offering at Barangaroo and use only the best locally sourced produce to create a showpiece of Sydney dining."
Moran is a pretty big pull for Lend Lease, developer for Barangaroo South. "Matt Moran is an iconic Australian restaurateur who has consistently delivered some of Australia's best restaurants and venues," says head of retail development and asset management, Gary Horwitz. "We are thrilled to include Barangaroo to his list of accomplishments and we have no doubt the MorSul and Solotel team will deliver something truly special that Sydney has not seen before at a harbourside dining precinct."
Matt Moran's yet-to-be-named Barangaroo establishment will open in 2018. Check out the rest of the food hub plans over here.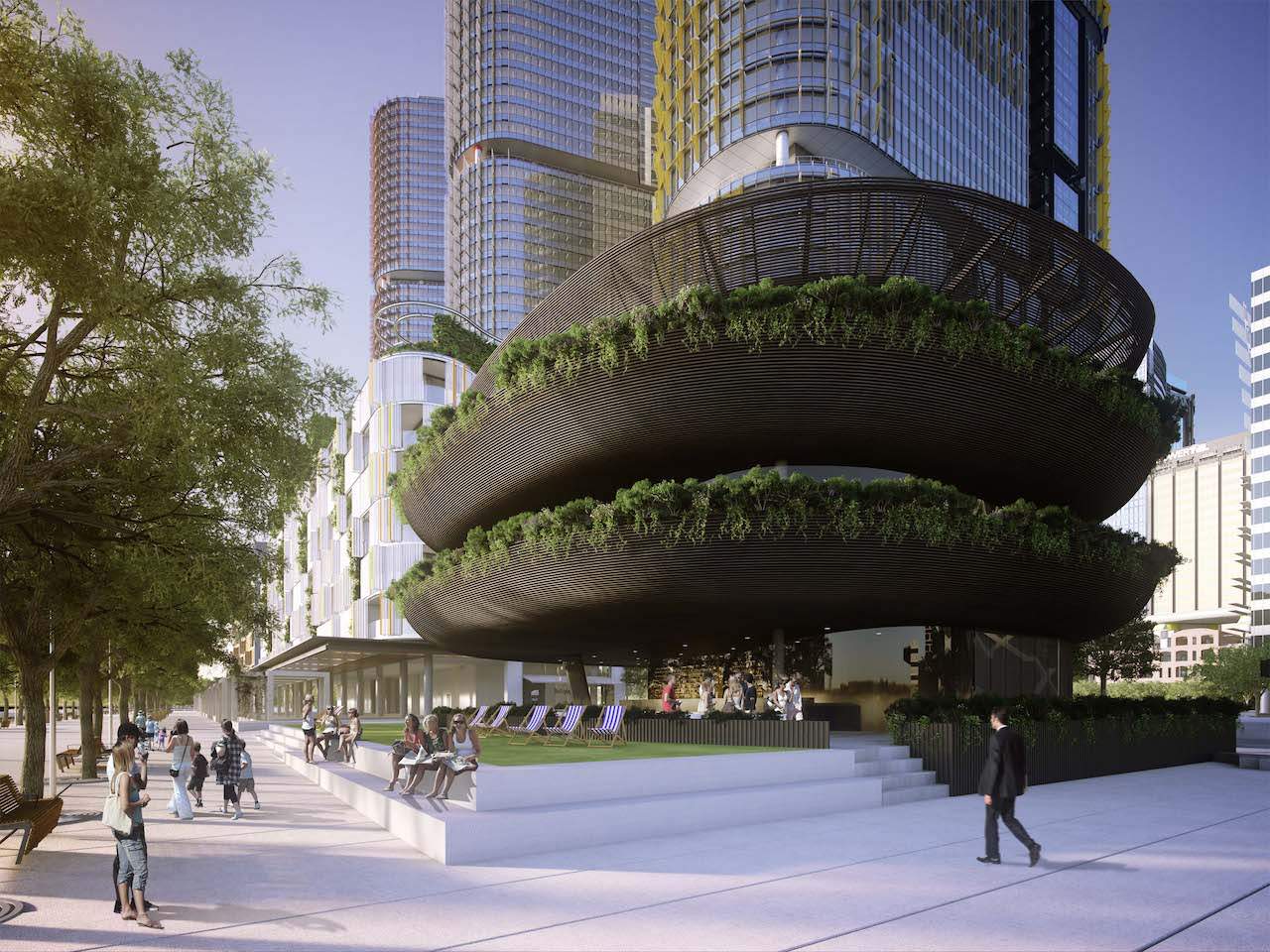 Published on September 08, 2014 by Shannon Connellan