Merivale Is Taking Over the Food and Drink Options at the SCG and Sydney Football Stadium
Swap regular old pies for Dan Hong's spring rolls — as well as dumplings, noodles, gelato, and dishes from other top Sydney chefs.
Stadium food isn't normally anyone's favourite part of a trip to the football, cricket or whichever other sport takes your fancy, but that's about to change at the Sydney Cricket Ground and Sydney Football Stadium. In its latest big move, hospitality giant Merivale has just announced that it's taking over the dining options at the two venues — starting next month, just in time for cricket season.
Come Sunday, December 5 — when the Big Bash pops up at the SCG — Merivale's food and drink offerings will be on the menu. That'll include dishes from acclaimed Merivale executive chefs such as Danielle Alvarez (Fred's), Jordan Toft (Mimi's, Bert's Bar & Brasserie) and Dan Hong (Ms.G's, Mr. Wong), as well as Mike Eggert (Totti's), Ben Greeno (The Paddington, Hotel Centennial) and Vincenzo Biondini (Vinnie's Pizza).
Hong's spring rolls will definitely be up for grabs, as will pizza and gelato from Vinnie's, hot dogs from El Loco, dumplings and noodles by Queen Chow, and a range of options from The Chicken Shop. At the SCG, there'll also be a space called The Pavilion that'll serve up dishes from Coogee Pavilion-inspired outlets — as well as Bistro 1886 in the Members Pavilion, which'll take its cues from Felix's. Then there's the Smokehouse, a sports bar that'll pour craft beer and plate up Papi Chulo's smoked dishes, as well as paninis, salad bowls and Hong's aforementioned (and beloved) dish.
That said, if you are still after pies, regular hot dogs and hot chips — those trusty stadium faves — they'll still be available, too.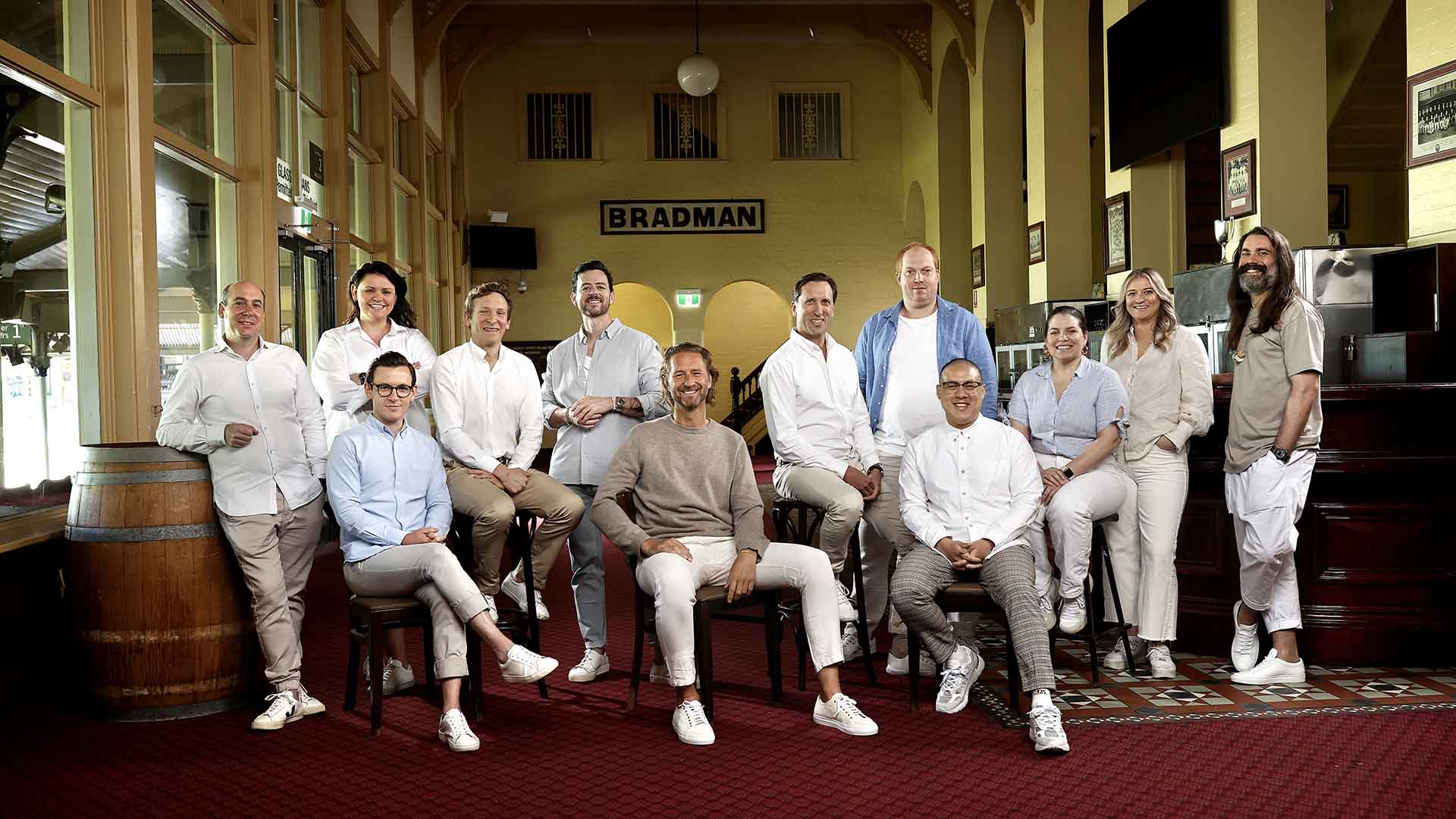 Merivale won the tender to become the SCG and SFS's exclusive hospitality experience partner for almost six years, with its tenure in the Moore Park precinct currently set to run until September 2027.
"This is an incredible and truly unique opportunity for Merivale; we are humbled to be a part of Sydney's sporting and entertainment history," said Merivale CEO Justin Hemmes.
"I want to sincerely thank Venues NSW for sharing our vision. This new partnership will see us bring together Merivale's wonderful talent pool, diverse restaurant brands, quality service and inherent love of Sydney to help deliver a world-class experience to every person who steps into the stadium."
Merivale's food and drinks lineup will start being served at the Sydney Cricket Ground and Sydney Football Stadium from December 2021.
Images: Phil Hillyard.