FOOD & DRINK
Sydney's Burger Festival Announces New Venue After 10,000 Click 'Attending'
Hashtag Burgers' own festival is now being held at a bigger spot — and over two days.
When news dropped of Sydney getting its own burger festival, many of you understandably lost your collective shit. And by many, we mean tens of thousands of you. When Hashtag Burgers announced the glorious, glorious news of the very first Burgapalooza back in February, over 10,000 clicked 'attending' on Facebook. For an event... at Marrickville's Vic on the Park pub.
Due to this overwhelming response to an event at a pub, Hashtag Burgers have now found a new home for their whopper of a burger event. HB's Archie Saliba and Ben Kagan have announced the relocation of Burgapalooza to a much bigger venue — University of Sydney's Manning House. Having already accommodated the likes of OutsideIn, One Day Only and many a student rager, Manning is a bloody good choice for an epic burger fest.
"We were as concerned as you when 24 hours after launching BURGAPALOOZA we had over 10,000 people interested," says Saliba and Kagan on their renewed Facebook page. "Our original event would have had lines from Marrickville to Redfern so we knew we needed a big change and fast."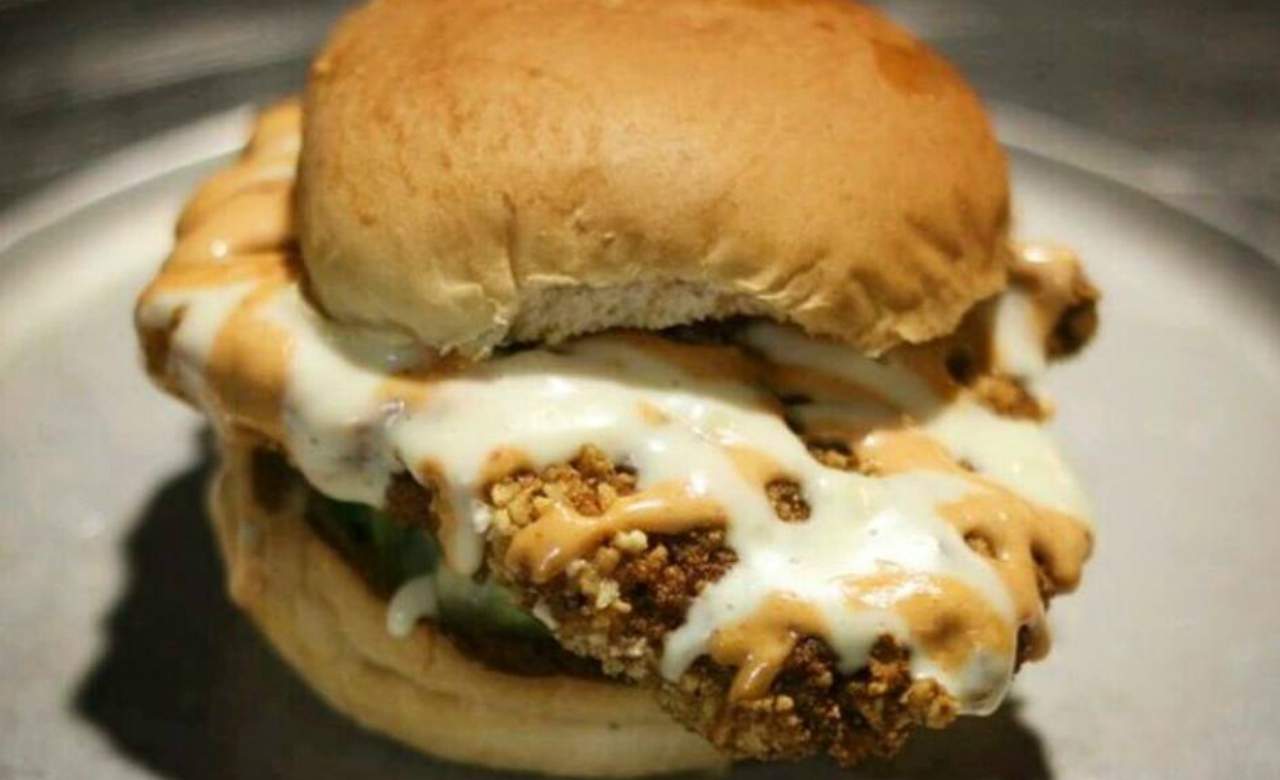 Burgapalooza is now running over two whole days (April 16 and 17) instead of the original one. Now you have an entire weekend of burger scoffing to look forward to. And of course, those bigger numbers mean the event is indeed now ticketed to control the crowds — and will be split into lunch and dinner sessions. Tickets go on sale this Wednesday, March 16 and are only $6.99 (+BF).
There are also a few lineup additions, thanks to the bigger venue. Sydney favourite One Tea Lounge has joined the party, bringing their beloved ice cream sliders to the table. They're joining an all-star cast of Sydney's most lauded burger crews including Bare Grill, Pub Life Kitchen, Barrio Cellar, Redfern's Milk Bar by Café Ish, Chefs Kitchen and Bar Luca — each bringing with them one burger creation exclusive to Burgapalooza.
There'll be stocked bars on the day as well, alongside one heck of a set from Sydney lad Mike Who hits the decks alongside Hashtag's regular DJs.
Burgapalooza is now running April 16-17 at Manning Bar at Sydney Uni. Stalls open from 11am until 4pm, with the second session kicking off from 5pm until 9pm. Tickets are $6.99 (+BF) and go on sale Wednesday, March 16 at Hashtag Burgers' website.
Images: Bar Luca, Barrio Cellar.
Published on March 14, 2016 by Shannon Connellan