FOOD & DRINK
Sydney's Ten Most Luxurious Foodie Experiences
Not just for special occasions — book a table now.
Sydney's Ten Most Luxurious Foodie Experiences
Not just for special occasions — book a table now.
---
in partnership with

Between work, family and maintaining an impeccable (but relatable) online presence, life can sometimes get away from us. We tend to romanticise going interstate, going overseas or heading out to the country for a weekend without looking closer to home for new experiences. But the city you call home might surprise you if you let it. We've partnered with Grey Goose, one of the most luxurious brands of vodka you can get, to bring you the best luxury experiences in your city. Sydney is a melting pot of cultures and we're blessed with world class restaurants on every corner. These foodie experiences might cost a small fortune, but, when you think about it, they're cheaper than a weekend away — and they're the best (and most delicious) way to discover the luxury in this fine city of ours. Here are ten to try, and our pick of a cocktail to wash it down with.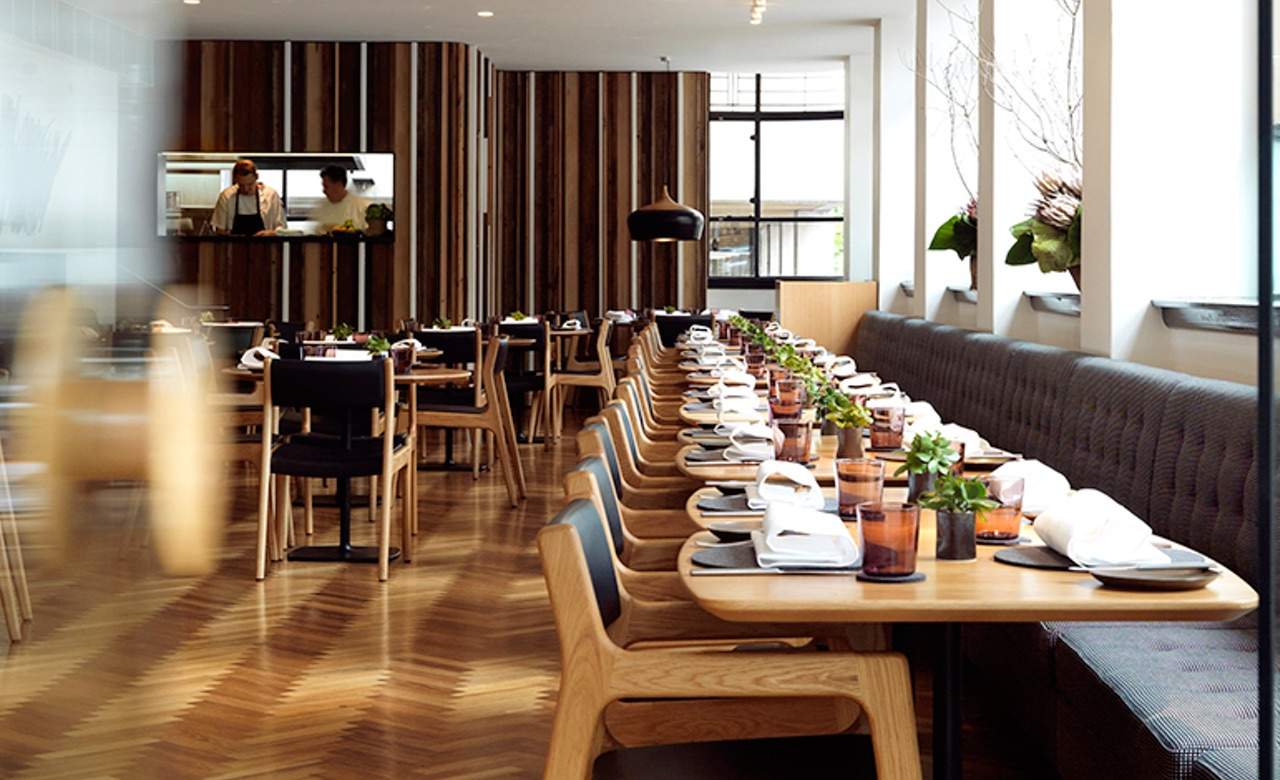 THE SIX-COURSE CHEF'S MENU AT THE BRIDGE ROOM
Where better to start than 2016's Restaurant of the Year? Boasting three chef's hats and ranked 84th on the World's Best Restaurants list, The Bridge Room in Sydney's CBD is the perfect example of luxury in your city. With a constantly evolving menu drawing upon Asian and European flavours, Head Chef Ross Lusted famously prepares many of his dishes over binchotan charcoal, slow-smoked in the Japanese robata style. With a single course starting at $60, The Bridge Room is unashamedly for discerning food lovers. The servings are impressively generous and the quality of the finished product more than justifies the expense. Go all out with the six-course chef's menu for $160.
Try this cocktail: The Bridge Room's Espresso Martini made with vanilla-infused vodka.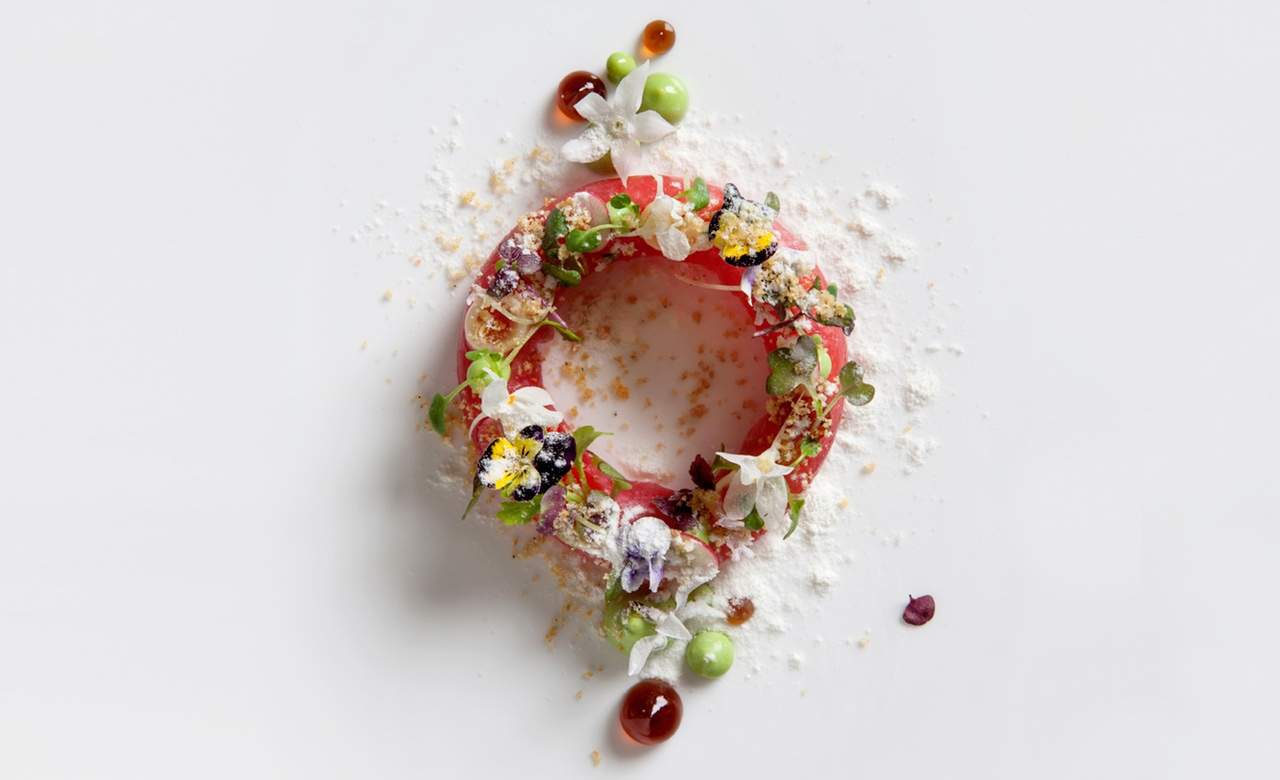 THE NINE-COURSE TASTING MENU AT SEPIA
Another of Sydney's three-hatted restaurants, Sepia is the creative collaboration between Sydney chef Martin Benn and renowned seafood wholesaler George Costi. Japanese cuisine lies at the heart of Sepia's contemporary menu, offering both five- and nine-course tasting options that are constantly evolving — though if you're going all out, you've got to do the latter (it rings up at $215 per person). At the moment the menu includes a charcoal-grilled David Blackmore wagyu and their famous chocolate forest dessert. The extensive wine list has been compiled by award winning sommelier Rodney Setter, and boasts over 24 domestic and international wines by the glass. This is one of those restaurants where the presentation of meals is as close to an art form as food can be — and were it not for the impossible tastes they promise, the act of even just touching one of these dishes feels like it should be explicitly forbidden.
Try this cocktail: A dry martini stirred with Grey Goose Vodka.

THE EIGHT-COURSE TASTING MENU AT QUAY
An obvious entry given its membership in the Sydney restaurant elite and its continual appearance on the World's Best Restaurants list. Described as Sydney's 'fine dining citadel' with its glass facade and peerless harbour views, Quay even lets you know in advance if your booking will clash with a cruise ship arrival to detract from your scenic experience. But however magnificent the view, the real spectacle remains is on the plate, where chef Peter Gilmore's exquisite, seasonal and impeccably presented dishes offer a mix of playful textures and robust flavours. If you're going, go the whole hog — the eight-course tasting menu is $235 a head. Of course, Quay's famous Snow Egg dessert is an irresistible closer upon every visit.
Try this cocktail: A palate-cleansing Gimlet mixed with vodka, lime juice and simple syrup. 

THE TEN-COURSE DEGUSTATION AT TETSUYA'S
Degustation. The word is synonymous with Tetsuya's. Nestled into its refurbished heritage site and built around a secluded Zen garden in the heart of Kent Street, Tetsuya Wakuda's storied restaurant is an undisputed Sydney institution. The world famous ten-course degustation costs $230 per person, and the wine accompaniment (which is absolutely recommended) is an additional $110. Tetsuya's has perhaps one of the finest wine collections in Australia — as well as some of the most experienced sommeliers in the entire country — ensuring your wining and dining experience is the real deal. It's the ultimate indulgence.
Try this cocktail: A fresh Citronic mixed with vodka, tonic and lemon juice. 

THREE COURSES AT BENNELONG
Dinner at the Sydney Opera House overlooking the harbour has to be the epitome of luxury in Sydney. And at Peter Gilmore's reimagined Bennelong — which opened back up early last year — retains all that was great about the beloved Opera House restaurant while offering immediately tangible improvements where they most count. It feels warmer, more intimate and definitely more inviting, while the menu has become far more informal and approachable, cooking with the very best of Australian stock. The three-course menu ($125 per person) is literally the only way to go in the main restaurant, but you can take a seat at the Cured and Cultured bar for pre-show nibbles. Whatever you go for, you can't go past Gilmore's outrageously excellent pavlova — its meringue shell magically replicates the iconic sails of the Opera House that surrounds it.
Try this cocktail: A Mint Julep made with mint, sugar, lemon, soda and vodka.

A THREE-COURSE MEAL AT ELEVEN BRIDGE
Another Bridge, another stellar performer, with Neil Perry's Eleven Bridge reasserting itself as the iconic Rockpool restaurant reborn. Eleven Bridge's dark interiors and smoke-themed decor means it still feels like its old self, yet still somehow... different. Most notable is the doing away of the degustation menu, along with a shift to gueridon service for a number of its dishes where your meals are carved, plated and presented right there by your side. Perry famously prides himself over his use of Australia's most sustainable and superior produce, which Executive Chef Phil Wood then transforms into an elegant and tantalising menu that's accompanied by an award-winning list of over 1200 wines. Order the roasted blue spanner crab or splash out on a seriously luxe cut of steak.
Try this cocktail: Eleven Bridge's Blood Orange Americano — made with blood orange, Campari, sweet vermouth and vodka.

THE DEGUSTATION AT LUMI
Lumi is Italian for 'small lights', and, tru to that theme, LuMi Bar and Dining creates a delightfully intimate (and well lit) atmosphere. Led by Head Chef Federico Zanellato and his wife and sommelier Michela, LuMi combines Italian heritage with Asian flavours to offer a casual yet refined dining experience where the simplicity of the European decor is in stark opposition to the complexity of the cuisine it houses. On the food front, LuMi's degustation ($115) is an eight-course through snapper ceviche and prawn tagliatelle. Lumi might mean 'small lights' in Italian, but in English it's the word for enormous flavour and outstanding service.
Try this cocktail: A Dry Martini stirred with Grey Goose Vodka, Vermouth, orange bitters and lemon zest. 

THE DINNER TASTING MENU AT ARIA
Currently closed for an extensive $5 million overhaul, Sydney's fine dining sect is eagerly anticipating the November re-opening of Matt Moran's widely lauded Aria in Circular Quay. It's another of Sydney's fine dining experiences with million dollar views; Aria's unrivalled position means the Opera House and Harbour Bridge appear magnificently just beyond its famous floor-to-ceiling windows. You almost feel the urge to reach out and touch. But a restaurant's view is nothing without a menu to complement it — and Aria's is bloody delightful. With 17 years of first class, award-winning experience behind it, what Aria lacks in comparison to the experimentation of its contemporaries, it effortlessly makes up for in assured quality and excellence of service. Unerring confidence, too, can and should be placed on the sommelier's hand-holding as they escort you through Matt Dunne's impeccable wine list. Go for the tasting menu at dinner and you'll be treated to seven courses matched with seven wines.
Try this cocktail: Aria's Passionfruit Martini — vodka, peach liqueur, fresh passionfruit and lemon juice.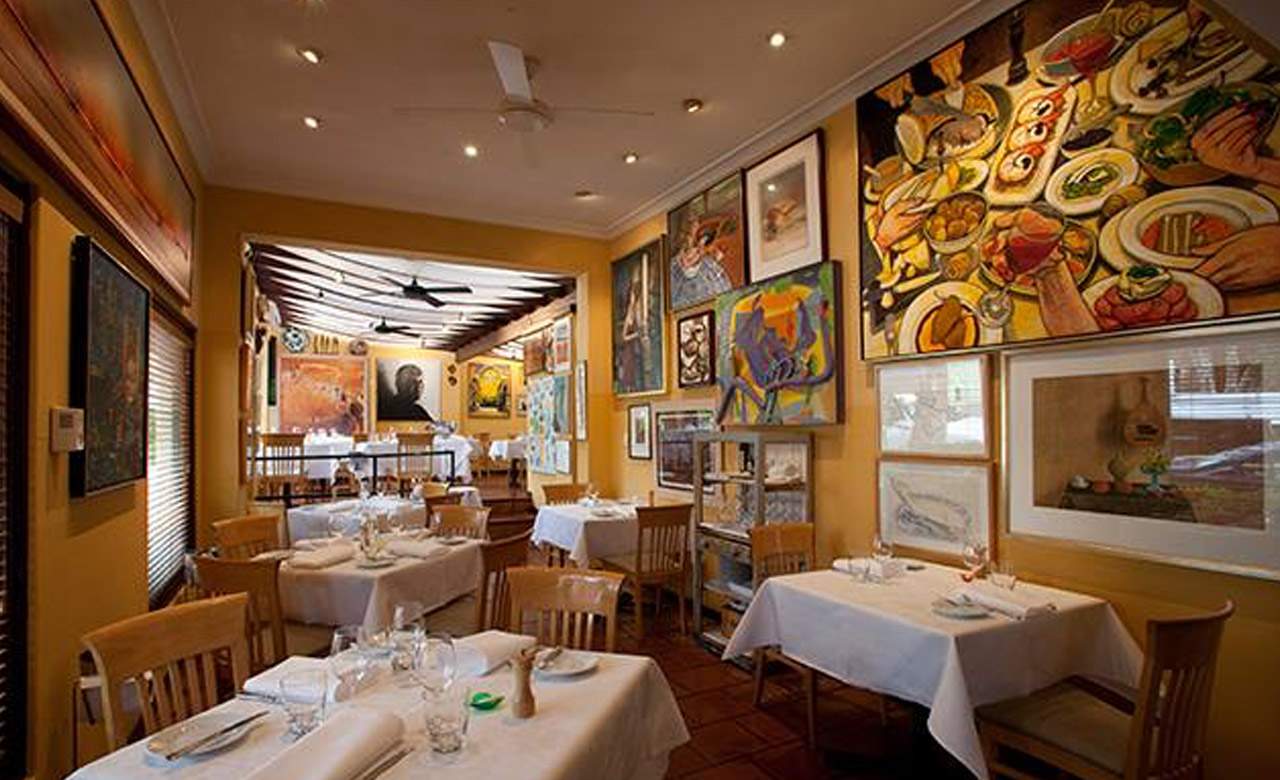 THE TASTING MENU AT LUCIO'S
Lucio Galletto of Paddington's much loved Lucio's Italian Restaurant — a consistent two-hat recipient and favourite of both locals and visitors alike since 1983 — is known to have said: "Food and art is, for me, like the air that I breathe". True to that statement, art adorns the walls of this gorgeous little authentic Italian eatery, which is situated on a quiet, leafy street of Paddington, and service is world class. Diners at Lucio's aren't just shown to their table, they're greeted with the warmth of an old friend returning from a long stint abroad, and the same conviviality follows you for the remainder of your evening. The generous mains are expensive, but the fresh handmade pasta is so good, we just wanna throw money at them. Lucio's signature dish — the tagliolini alla granola — is as fine as Italian food can be; a firm base of green noodles comes speckled with with blue swimmer crab and dressed with a surprisingly zesty tomato sauce. You can order a la carte, but if you want decision taken our of your hands, go for the tasting menu. In an age of experimentation and stark simplicity, Lucio's is one of those rare and delightful throwbacks to real old-fashioned, feel-good fine dining.
Try this cocktail: A classic Old Fashioned, made with vodka, brown sugar, bitters and an orange twist.

THE 16-COURSE TASTING MENU AT MOMOFUKU SEIOBO
Change has swept through Momofuku Seiõbo recently, and it has been for the good — for the great, even. Because while the famous pork buns are no more (we know, we know), that which remains and that which has arrived in their place is more than enough to celebrate. The recently installed Executive Chef Paul Carmichael brings his Barbadian heritage to the fore with a pronounced shift on the menu from Asian influences towards a broader type of Australian fusion, and the 16-course sample menu ($185pp) is by far the best way to journey through it (along with wine or non-alcoholic drink pairing, of course). With cool music and countertop seating an ongoing feature, the vibe is still far more relaxed here than that of many of its contemporaries.  Do it.
Cocktail to try: Keep it simple. Grab a Grey Goose Vodka on the rocks.
Published on November 22, 2016 by Tom Glasson