The Five Best Pies in Sydney
The quest for perfect puff should lead you here.
---
in partnership with

The meat pie is often described as humble, but I think it's about time we gave it the respect it deserved. Any meal that's bold enough to rely solely on the pairing of meat and carbs is a dish we should be honouring through meat-themed parades in the street at the very least.
Over the decades, crafting the perfect pie has become an art form. The meats are slow cooked for hours, the gravy is complex, and the pastry is impossibly buttery but still manages to retain its structural integrity. As it's a well documented fact that the mighty meat pie should form a large part of any balanced diet, we've created the failsafe list of go-to places to get your affordable pie fix.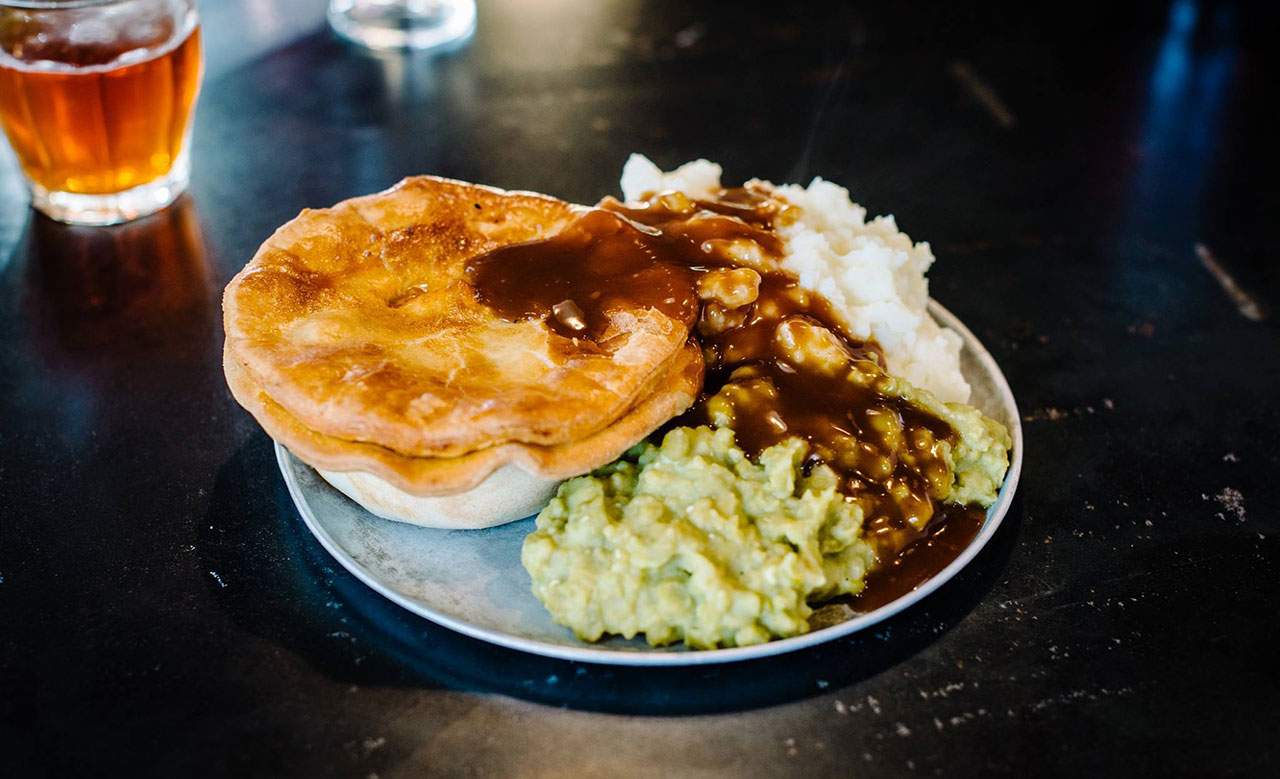 Tucked away under a tree on Brown Street in Newtown, the Pie Tin is located in a heritage building, the interior is flanked with glass cabinets brimming with pastry delights and a communal dining table where friends and strangers alike can bond over their mutual love of pies. It's worth mentioning that their sweet pies are off the chain and most slices are adorned with whipped cream and are as big as your forearm. As for the savoury pies, there are a plethora of options to satiate both carnivores and vegetarians alike. They serve their pies on old timey silver tin plates which make you feel like a extra in a film about the gold rush. If by any chance you have enough stomach space to opt for one of the sides, the sweet potato fries are the bee's knees.
1a Brown Street, Newtown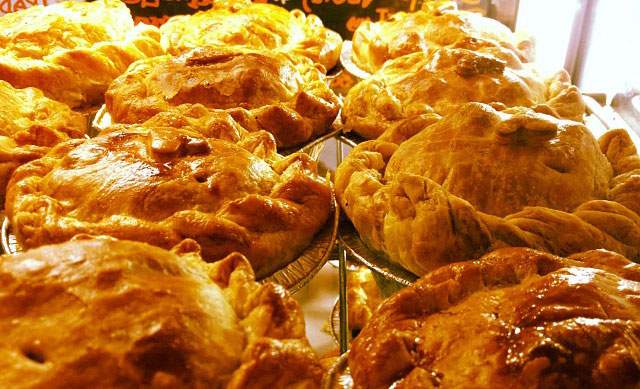 Each of the pies on offer at Infinity Bakery are tenderly crafted with hand-layered puff pastry and meats that have been cooking for hours, which is definitely the recipe for success. A pie isn't worth eating unless its contents have been bubbling away on a stovetop for at least six hours. We recommend grabbing a few pies to go and sitting on the wall overlooking Manly Beach with your legs slightly apart so any rogue pie bits land in the hair of unsuspecting sunbathers.
Shop 3, 15a Market Lane, Manly


You can't write a list about the best pies in Sydney without giving a mention to Harry's Cafe de Wheels. Believe me, I've tried. But Mr. de Wheels is a particularly persuasive man, and his Tiger Pies are even more so. The crisp pastry and peppery filling, topped with a precarious tower of creamy mash and mushy peas is a tourist attraction in its own right. The pool of the gravy on top can come dangerously close to breaking its little mash moat and running down unsuspecting forearms. Harry's is an old favourite that stays open until 4am on weekends — a feature that should be rolled out across all pie depositories worth their weight in pastry.
Various locations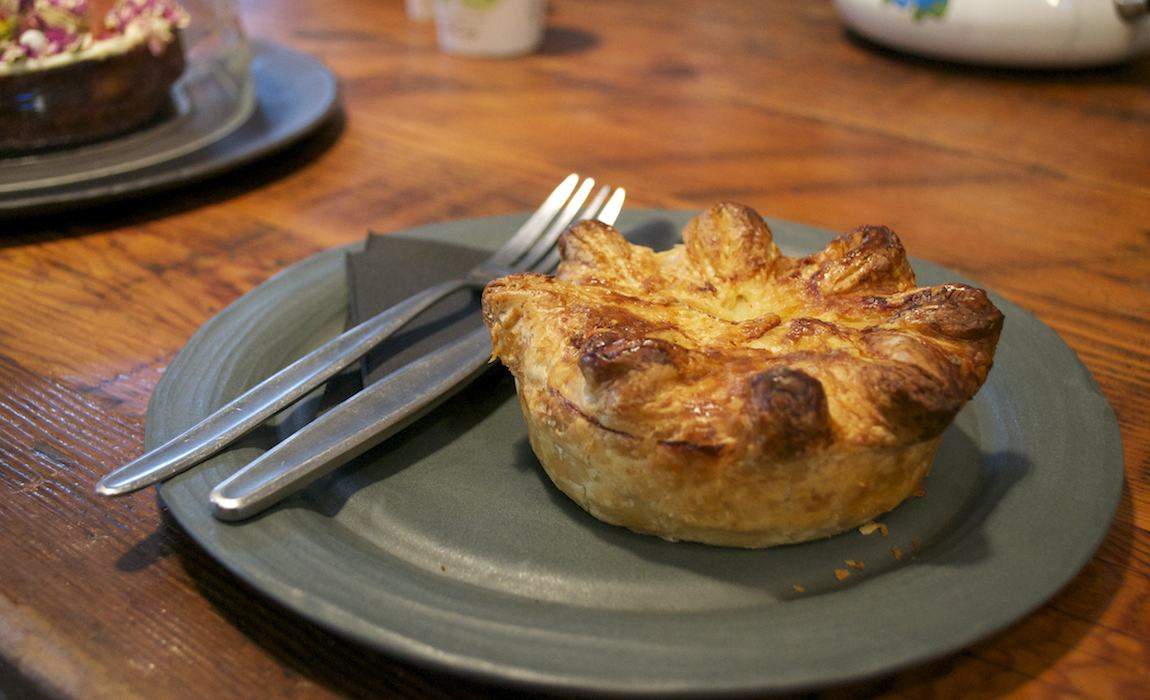 The lamb shank and red wine pie at Black Star pie is hands-down turn-around touch-the-ground the best pie Sydney has to offer. The pastry somehow manages to defy physics and stays crispy and intact despite the fact that there are no less than nine teaspoons of butter in each delicious bite. The red wine gravy is rich and robust, and the lamb is so impossibly tender it's bordering on liquid. Black Star in Newtown is cosy and only seats a handful of lucky patrons, and due to the legendary nature of the pies, it's frequently packed out, so we recommend getting a few pies to take away, picking up some copper ales such as James Squire's The Constable and heading down Australia Street to Camperdown Memorial Park to spend an afternoon watching dogs play in the sun.
277 Australia Street, Newtown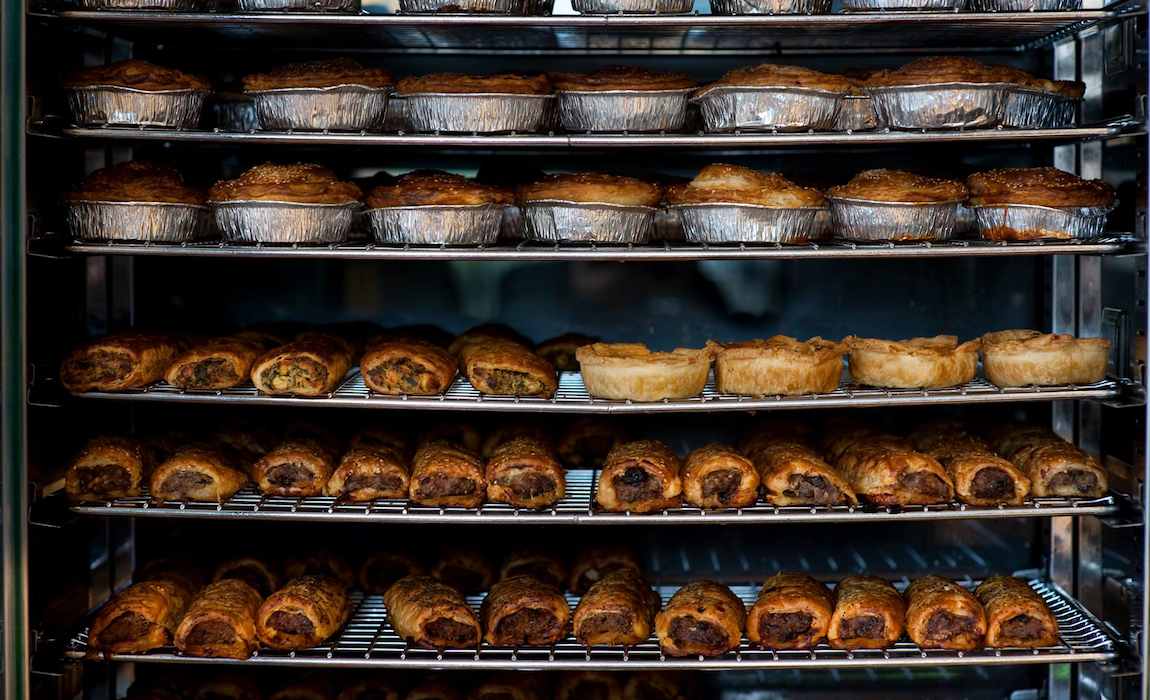 There's a reason why there's a line around the block every minute of every day to purchase the foods at Bourke Street Bakery, and that's because the pastries really are next level. There's three different variations on the classic beef number, and then the particularly adventurous chicken pie with sweet potato, pea and lime pickle. We recommend going with a group of friends so you can sample all four, or failing that, coming armed with a particularly empty stomach.
Various locations

Published on July 30, 2015 by Kara Jensen-Mackinnon