They may have been invented in England, but let's face it, fish and chips are best enjoyed by the beach on a sunny day, preferably washed down with a beer. And when it comes to sea and sun, well, we all know the Brits aren't winning that game.
So with that extra seasoning of sunshine, sit down to one of Sydney's finest portions of fish and chips. Whether it's battered or crumbed, in a fancy restaurant or a humble takeaway shop (and let's not get into the potato scallop vs potato cake debate), we've got something to suit pretty much every taste.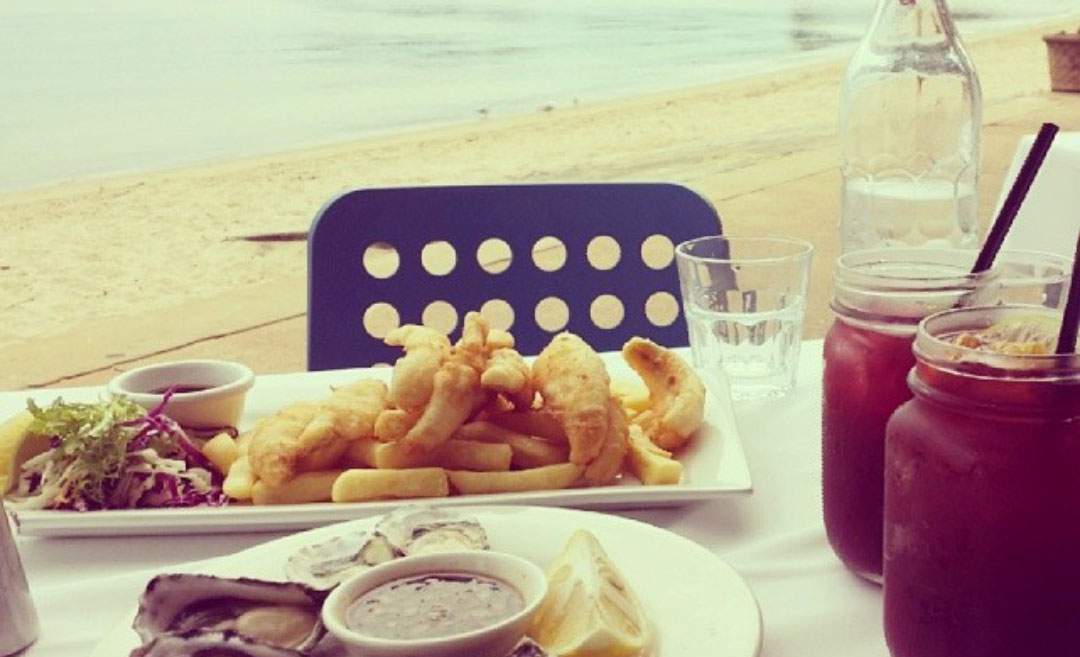 The name Doyles is basically synonymous with seafood in Sydney. They've got branches spread out across the city, but you can't beat the takeaway shop at Watsons Bay — fresh, expertly cooked seafood without the hefty price tag. The fish and chips here are $13.80, less than half the cost at the nearby restaurant but just as good quality. Find a seat outside or on the grass and take in some of the best views in Sydney.
Marine Parade, Watsons Bay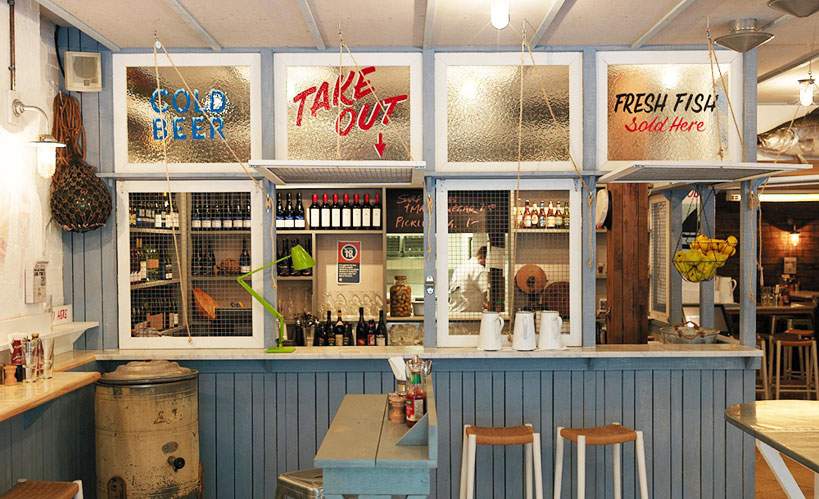 The Fish Shop has the same mix of kitschy decor, big-name chef (Jeremy Strode of Bistrode) and fun atmosphere that's made fellow Merivale venues El Loco and Ms G's so successful. The menu is a combination of classic chip shop fare and more high-end seafood mains, so it works for sit-down dinners as well as casual snacks with drinks. They've got a regularly changing list of market fish, but you can't go wrong with the fish 'n' chips ($22.50). It comes as fingers so it works as a starter, or you can eat it on your own if you're feeling shellfish (sorry, couldn't resist).
22 Challis Avenue, Potts Point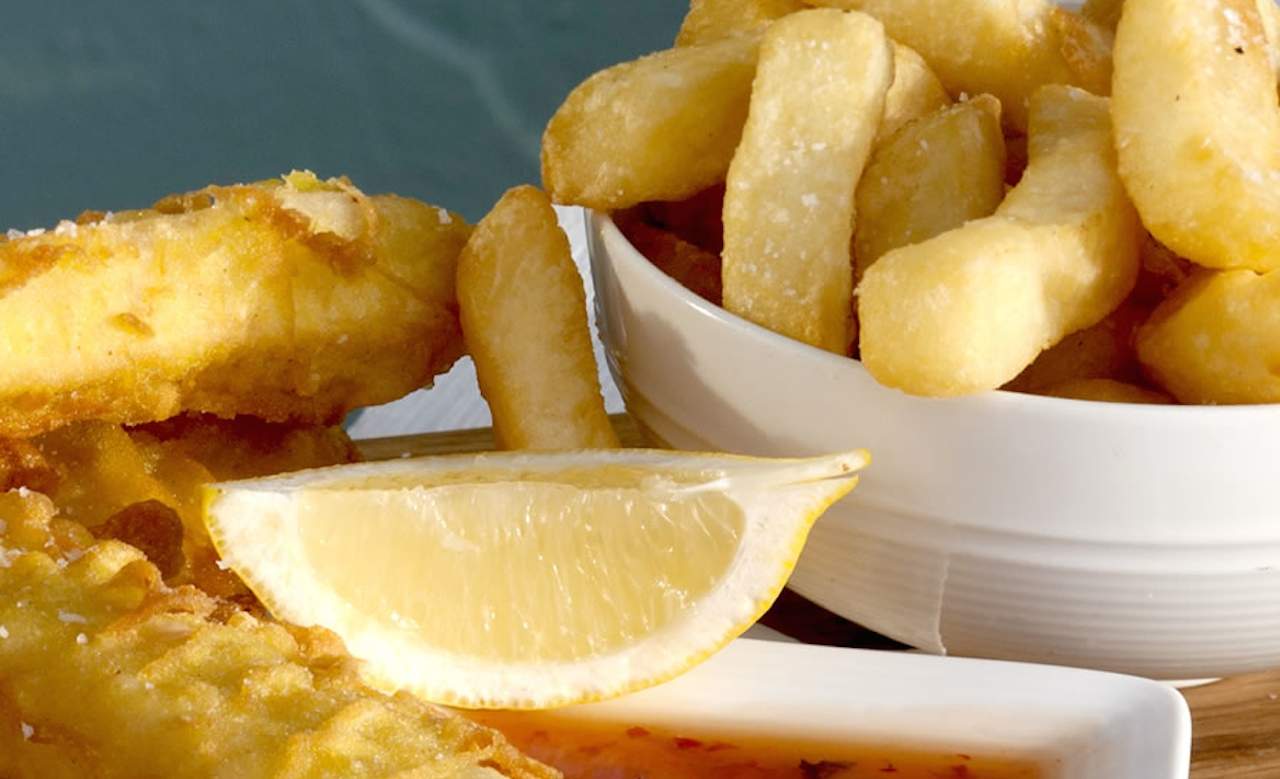 Fish and chip shops may be a dime a dozen on Campbell Parade, but Bondi's Best lives up to its name. The brainchild of chefs Joel Best and Ross Wilson, Bondi's Best combines a casual beachside takeaway vibe with high-quality seafood beautifully cooked. The fish and chips ($12.90) are lightly battered pieces of hoki served with hand-cut chips and tartare sauce. If you're after something a little lighter, they also have an excellent selection of sushi and sashimi. It can be tough getting a seat, but everyone knows seafood just tastes better on the beach, right?
39-53 Campbell Parade North Bondi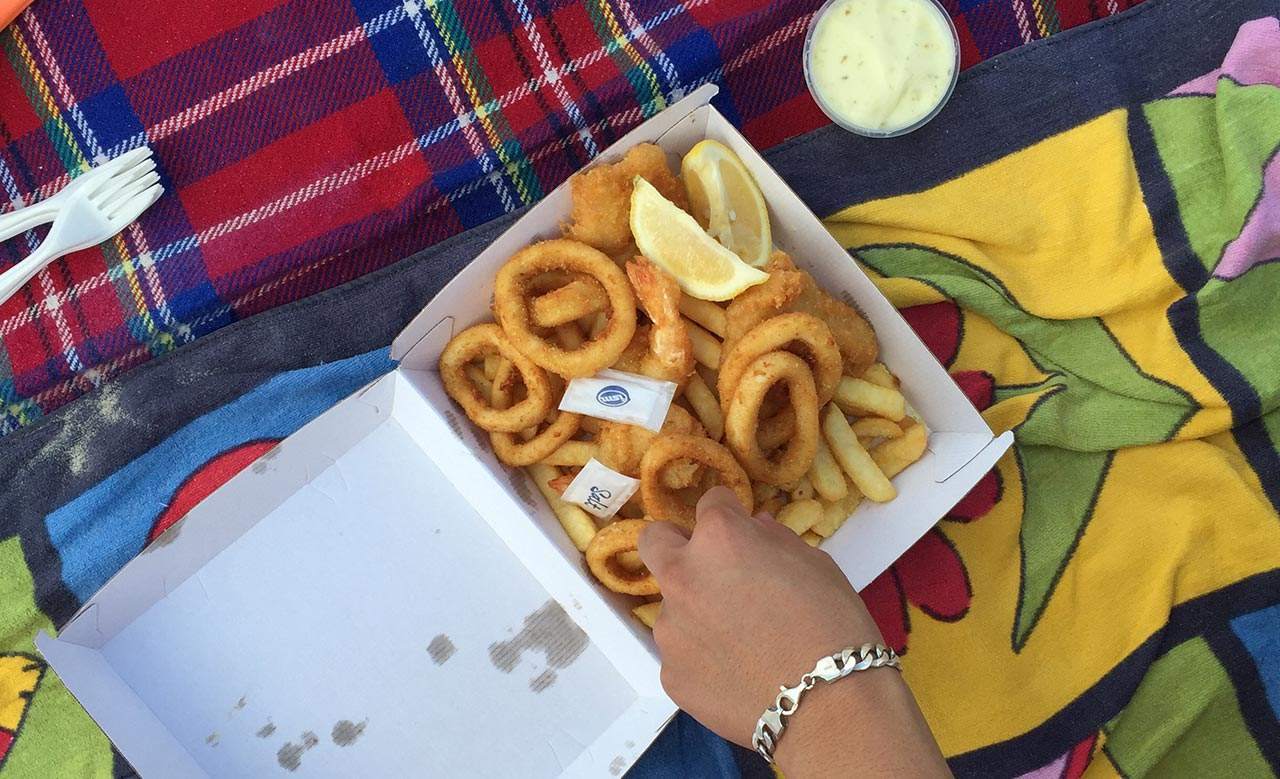 BOTTOM OF THE HARBOUR
These guys have been serving up fish and chips since the 80s, so it's fair to say they know what they're doing. The menu is simple, no-fuss and reasonably priced- the standard battered fish and chips is $11.50, but you can opt for some market-fresh fish like barramundi or snapper as well. The beach is directly across the road, so you can take your food over while it's still hot and enjoy some seriously Instagram-worthy views, #nofilterneeded.
21 The Esplanade, Balmoral. Image: Clarissa's Kitchen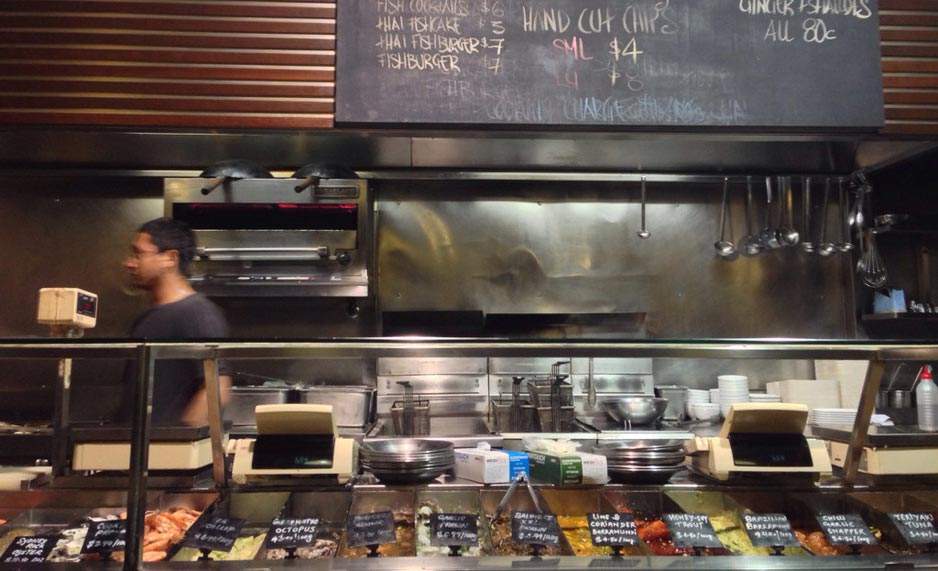 A FISH CALLED COOGEE
The charming thing about this place is the amount of choice they give you. You get to pick out your own fish as well as your own marinade (they have fun ones like Balinese and Brazilian) and tell them how you want it cooked, and they cook it right then and there, charging by the weight. They've also got plenty of healthy sides if you're not in the mood for chips. The grilled corn is highly recommended.
229 Coogee Bay Road, Coogee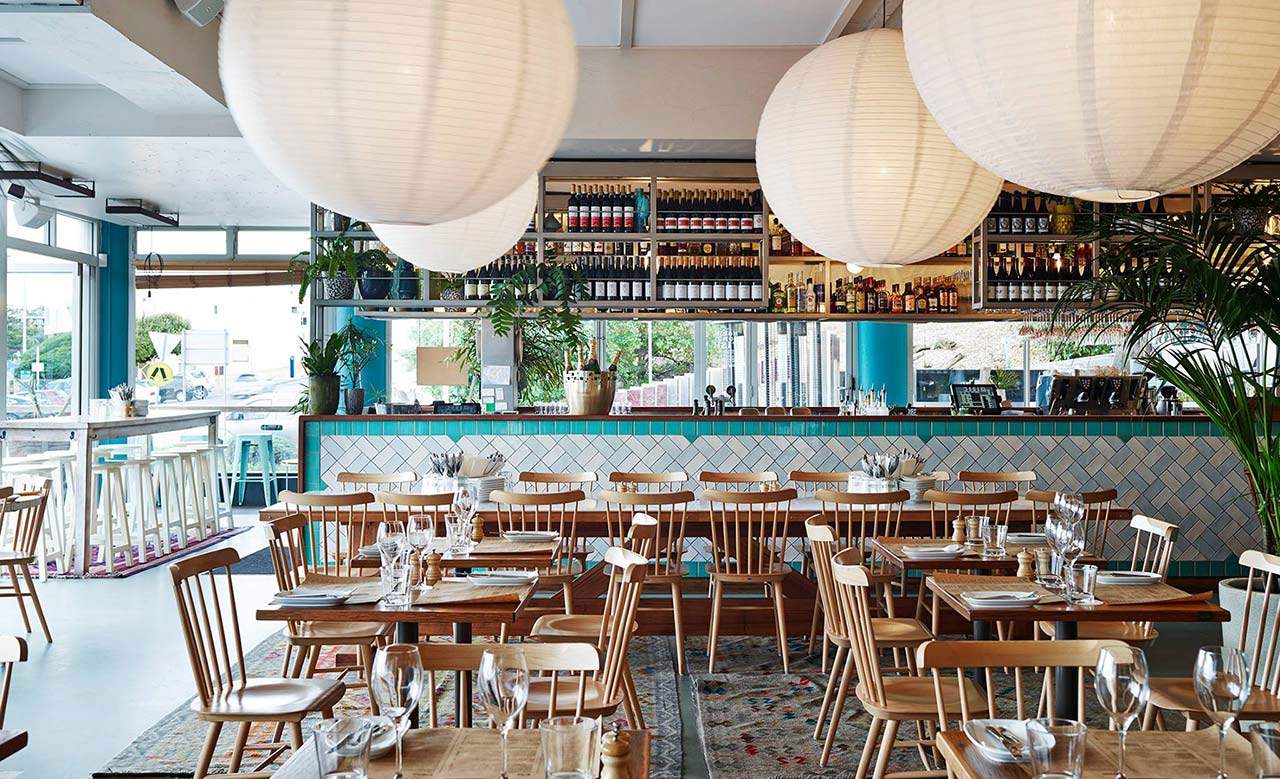 They may have envisaged it as a six-month pop-up, but North Bondi Fish is here to stay. It's not surprising considering who's at the helm — Matt Moran and Peter Sullivan are among the hatted Sydney chefs trying their hand at a more laidback venue. The fish and chips ($29) come nestled in fake newspaper, a cute allusion to more rustic takeaways. The batter's relatively light, and the fish varies depending on the season. Get a seat by the bar if you can for those trademark views of the beach while you eat.
120 Ramsgate Avenue, North Bondi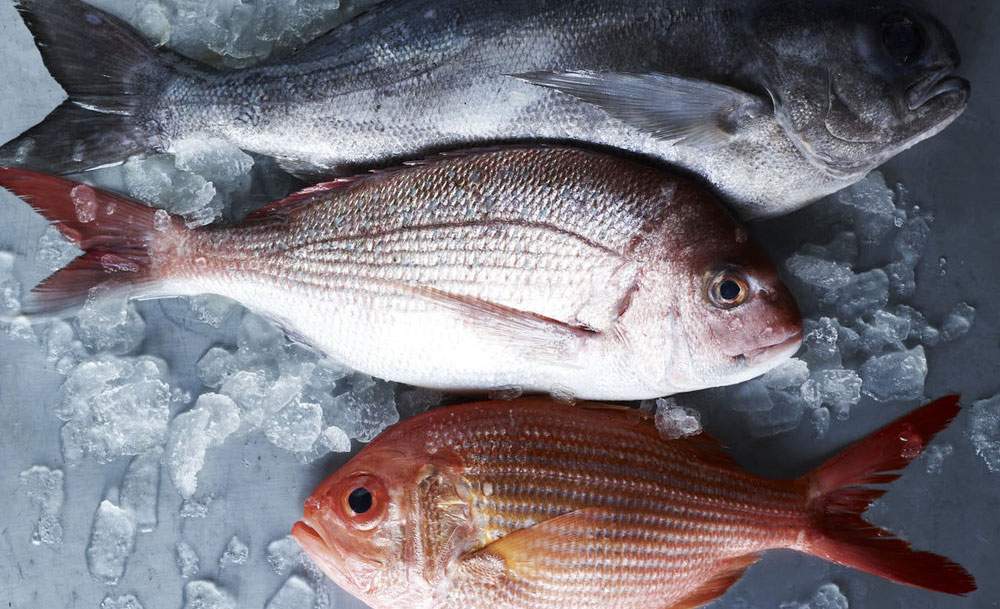 When one of Sydney's best seafood restaurants decides to branch out into casual fish and chips, you know it's going to be good. Located in the food court at The Star underneath a big artsy-looking fish skeleton sculpture, Flying Fish and Chips does not disappoint. The classic fish and chips ($14.90) comes with beer battered fish and the very accurately described 'fat chips' — no shoestring fries for these guys. They've got an online ordering system on their website if your keen to skip past the line.
The Star, Pyrmont Street, Pyrmont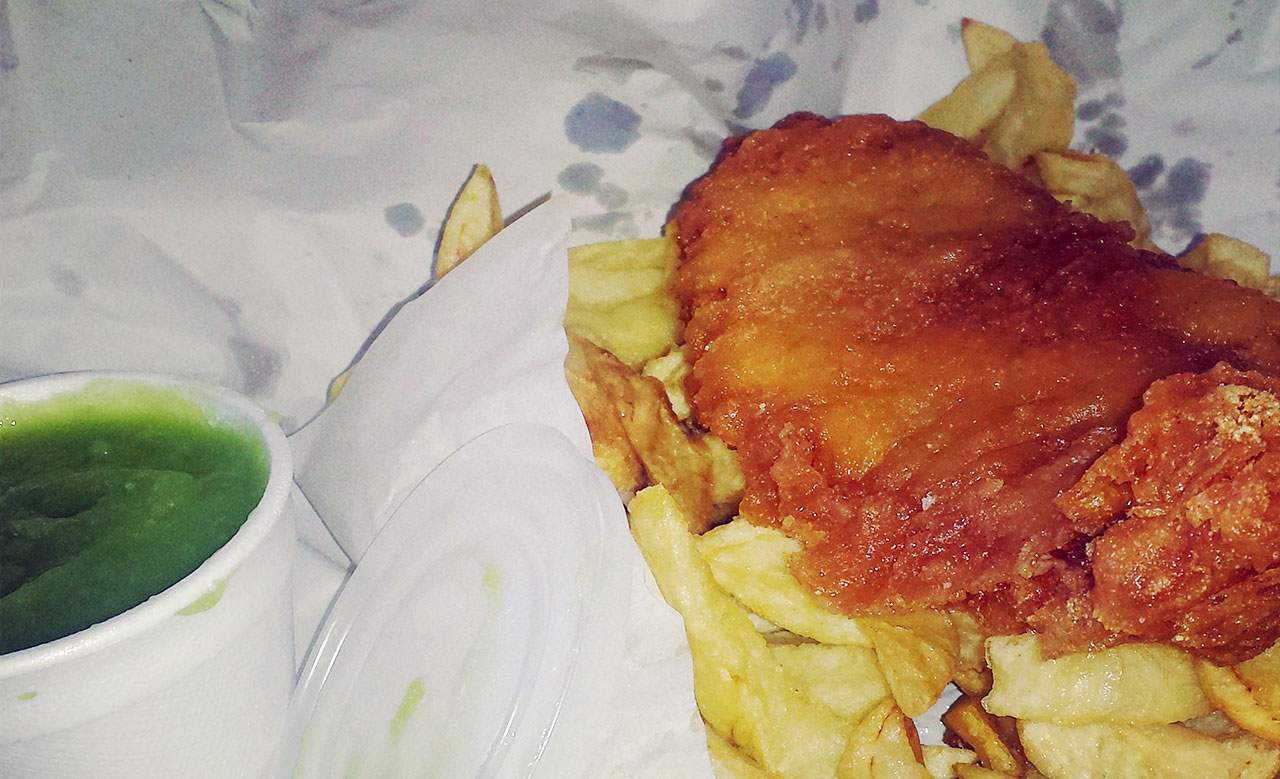 THE TRADITIONAL CHIP SHOP
It's common to see a line of people trailing out the door of this humble takeaway on the quiet end of Bronte Road. They're all about 'authentic' British-style fish and chips: North Atlantic cod and haddock encased in dense, crispy batter that's almost a meal in itself, served with soft, chunky chips and bundled up in white butcher's paper. If you're feeling adventurous, you can add some curry sauce, wallies (gherkins to us non-Brits) or haggis on the side. This place is not for health nuts, though; the closest thing to a salad on their menu is probably the mushy peas.
78 Bronte Road, Bondi Junction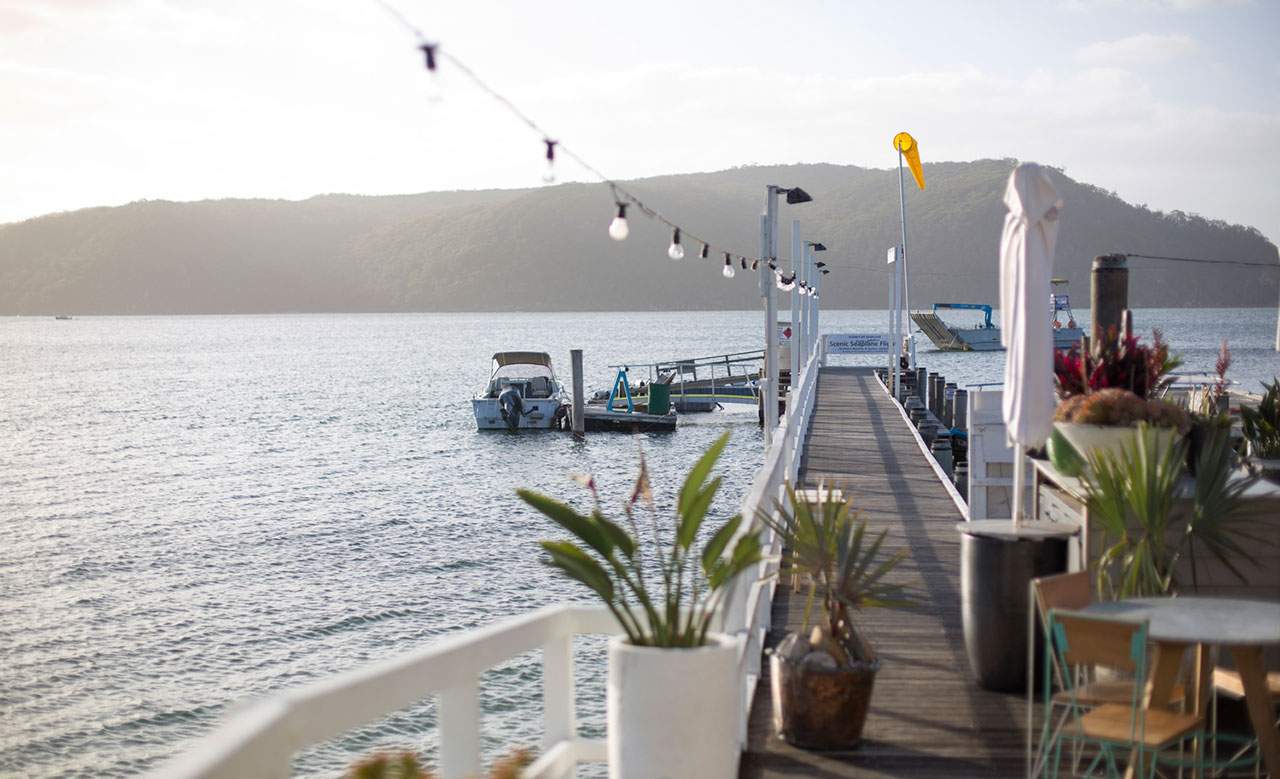 The Boathouse is casual yet classy beachside dining at its best, made for those weekends when you need a break from all the inner-city action but you're too broke for a holiday. Located in a refurbished Barrenjoey Boathouse, it might give you a sense of deja vu on approach. That's because it's the location of Home and Away's iconic diner, where Summer Bay locals have been eating since 1988 (you know, in between the love triangles and natural disasters). There's plenty of great non-seafood options (the breakfast and the coffee alone merit a return visit), but really, you're here for the fish and chips ($22.50): two thick fingers of battered flathead and dark, crunchy chips with a slice of lemon and some house-made tartare sauce. It even comes in its own wooden box wrapped in wax paper, like an edible golden-brown present to yourself.
Governor Phillip Park, Palm Beach

Top image: Fish Face Double Bay.
Published on March 19, 2015 by Anita Senaratna