FOOD & DRINK
Gelato Messina Is Turning Three of Its Favourite Desserts Into Chocolate Bars for Father's Day
Treat your dad to a three-pack of cone-ception, Messinatella hazelnut and neapolitan chocolate blocks and bars.
Food is usually the gift you give when you can't think of anything else. Come on, you know it's true. That said, anyone getting their dad Gelato Messina's latest special Father's Day creation can't be accused of that. If you're giving someone something that you're fighting the urge to just order for yourself, you're definitely giving a thoughtful present — and who doesn't want to tuck into three of the gelato chain's favourite desserts in chocolate bar form?
Chocolates are Messina's Mother's Day go-to — and this year they're on the brand's Father's Day menu as well. The new three-pack marks the first time that Messina has ever made chocolate bars and blocks itself, however, with the team at its Rosebery headquarters doing the honours.
Each kit actually contains nine items, but of three different types of chocolate. Loved Messina's recent cone-ception cookie pies? It has turned the concept into mini 105-gram chocolate bars, which combine sable biscuit, waffle cone spread and cone crunch, then cover it all in caramelised white chocolate.
Your dad will get four of those, plus four mini milk chocolate Messinatella hazelnut bars featuring  sable biscuit, Messinatella choc hazelnut spread and roasted hazelnuts. And, taking the final spot in the kit is the neapolitan chocolate block — and yes, it's made with milk chocolate, white chocolate that features Heilala vanilla, and strawberry chocolate infused with freeze dried strawberries.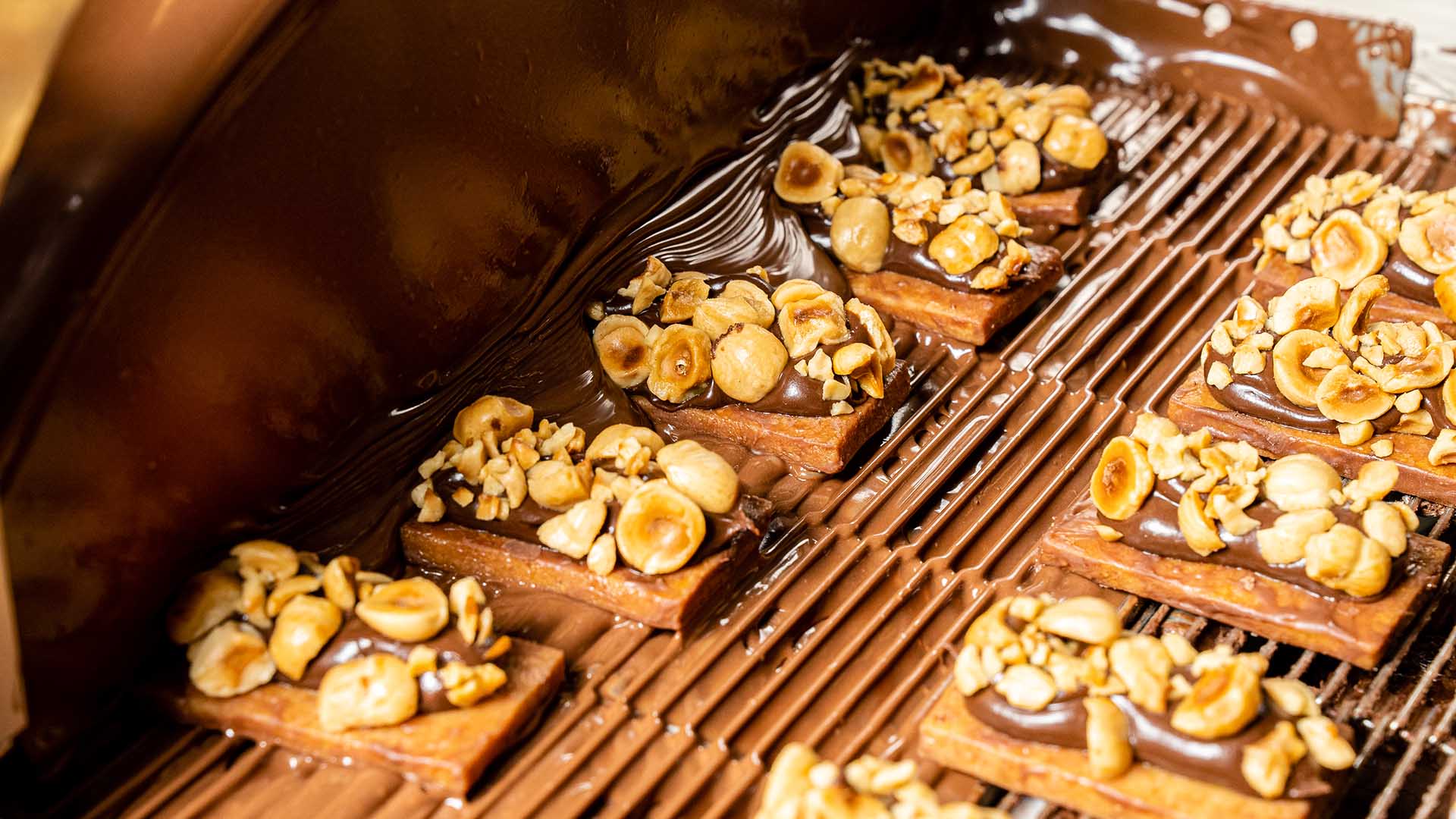 This gift will set you back $45, and it's being shipped, which is handy for folks in lockdown. Also, delivery won't cost you extra. Like most Messina specials, it's going on sale on a Monday morning — at 9am on Monday, August 23, to be exact. Then, it'll get brought to your door, with orders shipping on or before Friday, August 27.
Gelato Messina's Father's Day chocolate three-packs will be available to order from 9am, Monday, August 23.
Published on August 19, 2021 by Sarah Ward