FOOD & DRINK
Merivale Is Now Offering Ready-to-Eat Takeaway Meals from Mr Wong, Coogee Pavilion and The Paddington
With home delivery available, too.
After launching Merivale at Home last month, offering 'almost-ready' meals from Mr Wong, Fred's and Bert's, Merivale is giving Sydneysiders what they really want: food that is piping hot and ready to eat straight away. So, you can now bite into a expertly folded dim sum, crispy porchetta and giant chicken pie as soon as you walk through the door.
The Merivale restaurants offering the meals — wine, beer and cocktails — to-go are Mr Wong, The Paddington and its adjoining The Chicken Shop, and Coogee Pavilion and its in-house pizza joint Vinnie's. They join Bondi's Totti's, which launched its own ready-to-eat takeaway meals back in late March.
You can either pick up the meals or have them dropped (gently) on your doorstep, with Merivale offering delivery to homes within a ten-kilometre radius of the restaurants. As the delivery service is operated entirely by Merivale employees, it's a win-win — you don't have to leave the couch and people are getting some work in these tough times.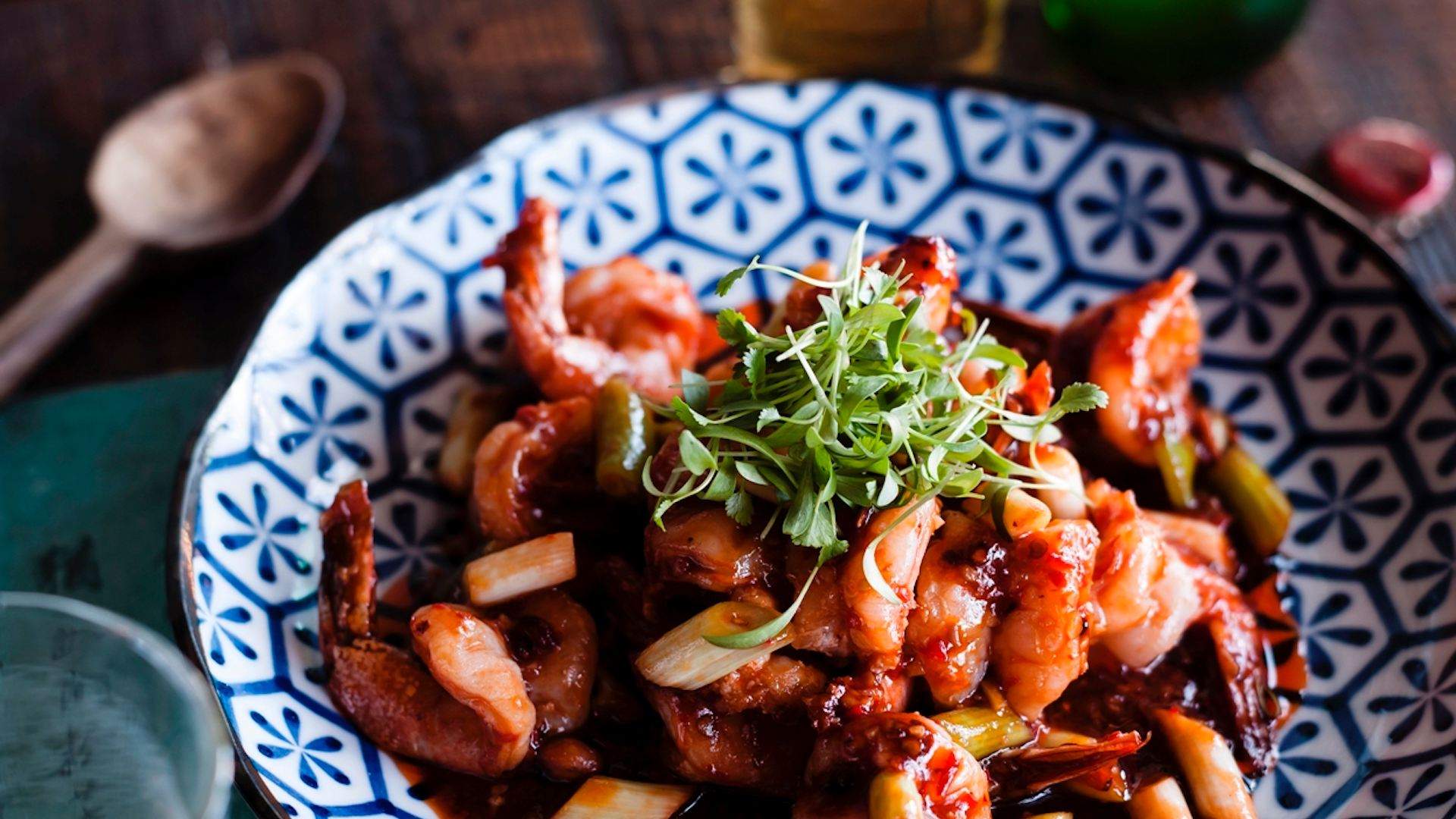 What exactly can you get to eat from these popular spots? Let us tell you. Mr Wong has platters of its famed dumplings, peking duck pancakes and typhoon shelter-style crab fried rice, while The Paddington is packing up containers of giant chicken pies, roast porchetta, rotisserie chickens and family meals. Coogee Pav has its usual selection of pizza, pasta, burgers, polenta chips, Nutella calzone and much more.
For both pick up and delivery, preorders are available from 12pm every day. Delivery is from 5–9pm every night, plus from 12–3pm on weekends.
The news comes with the NSW Government's relaxing of restrictions, too, so you can now have two people over for a dinner party — and you don't have to cook.
Merivale's new takeaway menus are now available for pick up and delivery from Mr Wong, The Paddington, Coogee Pavilion and Totti's. To check out the menus and to preorder, head here. Home delivery will be available from Wednesday, May 6. 
Published on May 06, 2020 by Cordelia Williamson