FOOD & DRINK
Prosecco Road: The Ultimate Autumn Vineyard Hop
Two roads diverged in a yellow wood, and one had a little bit of sparkle.
Prosecco Road: The Ultimate Autumn Vineyard Hop
Two roads diverged in a yellow wood, and one had a little bit of sparkle.
---
in partnership with

You might want to be sitting down for this: up in Victoria's High Country, there's a stretch of land entirely devoted to prosecco. For any fans of a post-work glass of extra-dry bubbles, this news may be life changing. And for the mere prosecco-curious, a visit to this pretty part of the world will probably want to make you get better acquainted.
You see, the High Country's King Valley is the spitting image of mountainous north-east Italy — at least climactically speaking. It's that observation that led Italian immigrants to introduce the region's famous prosecco vines to King Valley nearly three decades ago. Now there are five key producers who have banded together to create the King Valley Prosecco Road, a cellar-door hop with a little extra sparkle. Autumn is one of the best times to visit, so you can enjoy its full spectrum of wine tastings, dining experiences and outdoor adventures.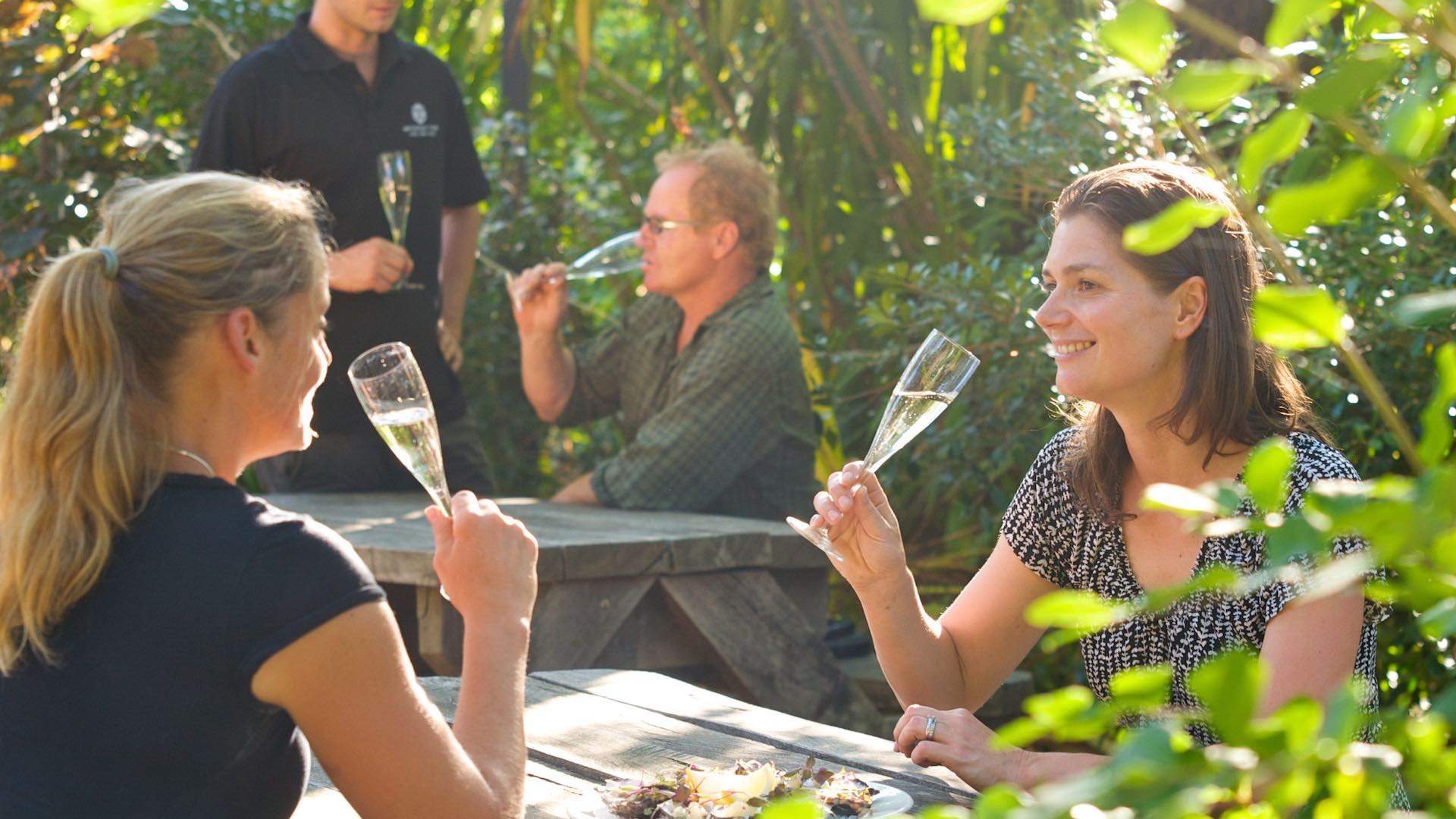 THE MAKING OF PROSECCO ROAD
Prosecco grape varieties hail from the north-eastern regions of Italy. They came to our Australian shores via the many farmers of Italian heritage who moved here in the mid-20th century.
The pioneer of prosecco in this region is Otto Dal Zotto, who was determined to see the grapes of his homeland grown in Australia. Recognising the climactic and cultural similarities between his home of Valdobbiadene and the King Valley, he sourced cuttings and planted the country's first prosecco vines in 2000. Now, 180 acres of prime King Valley land is planted with prosecco — that's 64 percent of all prosecco plantings in Australia.
To celebrate some of the best prosecco being bottled in this country, five King Valley producers (Brown Brothers, Dal Zotto, Chrismont, Pizzini and Sam Miranda) collaborated to create the prosecco Road, a food and wine trail focused on prosecco in all its styles. As well as wine tastings, the trail is home to dining experiences, cooking and cocktail classes, hot-air ballooning, guided walks and pedal-to-produce cycling routes.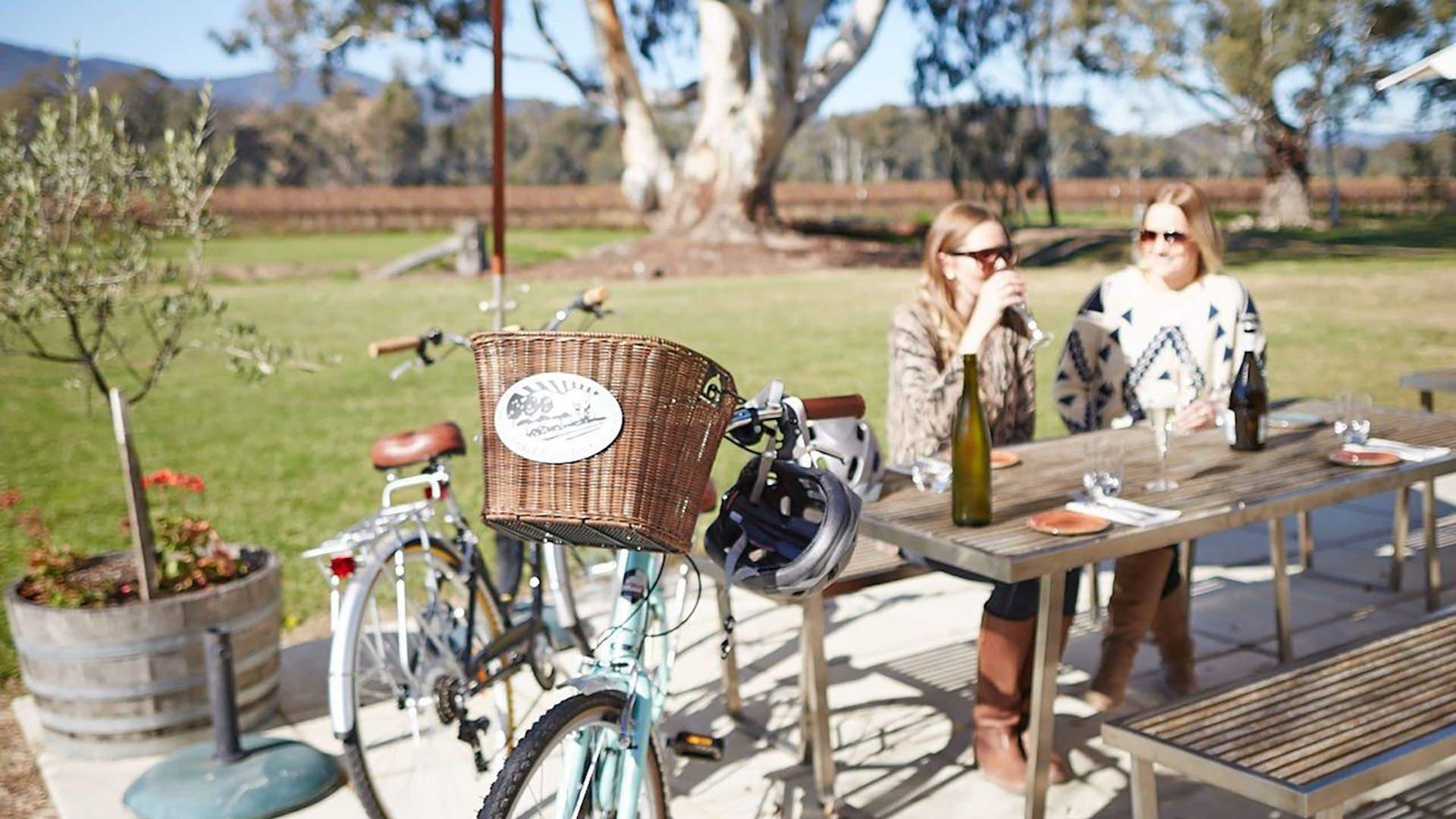 PROSECCO ROAD STOP #1: DAL ZOTTO WINES
When you drink prosecco in the King Valley, you're drinking history, and to really understand that history your first stop on the road should be Dal Zotto Wines, which released the very first Australian prosecco in 2004. Autumn is mid-harvest in the vineyard and the perfect time to visit the winery and be involved with drying the grapes for Otto Dal Zotto's 'natural' Col Fondo prosecco (just like he used to make as a young boy in Valdobbiadene).
You can also get molto Italian by attending one of the winery's Salami Sessions, where you'll learn how to cure meats (with a glass of wine in your hand of course).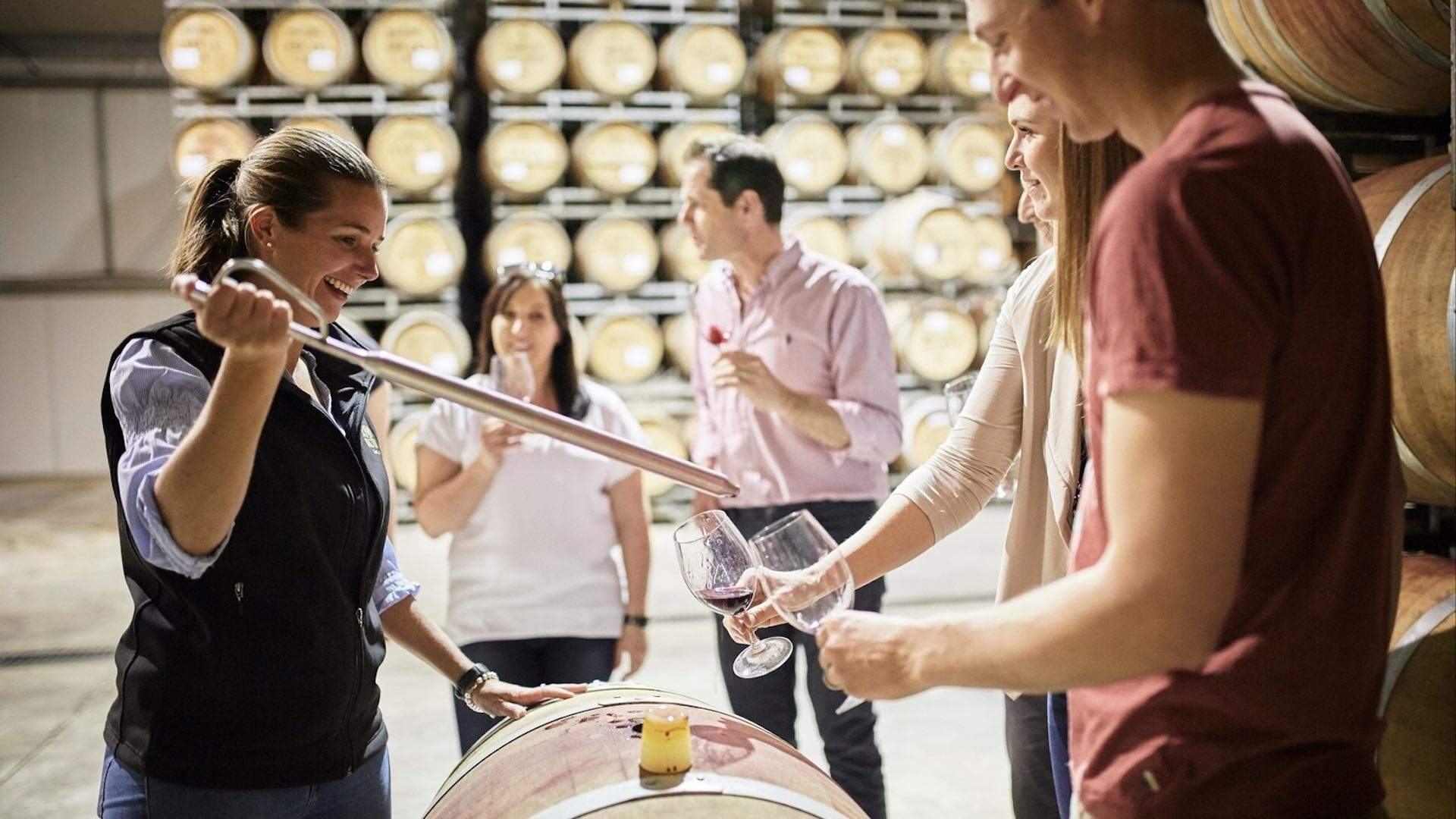 PROSECCO ROAD STOP #2: BROWN BROTHERS
The Dal Zottos aren't the only ones in the region steeped in history, Brown Brothers Milawa vineyard is only a short drive away and the family has over 120 years of experience of making wine in Victoria. Founded in 1889, the company (which now has vineyards all over Australia) has their cellar door in their Milawa vineyard, which has always been considered the birthplace of the Brown Brothers company.
Ever wanted to try your hand at blending your own wine? Brown Brothers gives you the opportunity to be a winemaker (for an hour anyway) in their Blending Masterclass. Taste the diverse flavours of each individual grape varietal and experiment with different combinations to create your own unique blend of wine. Consider a wine-matched lunch while you're here — restaurant Patricia's Table has previously held a hat from Fairfax's Good Food Guide.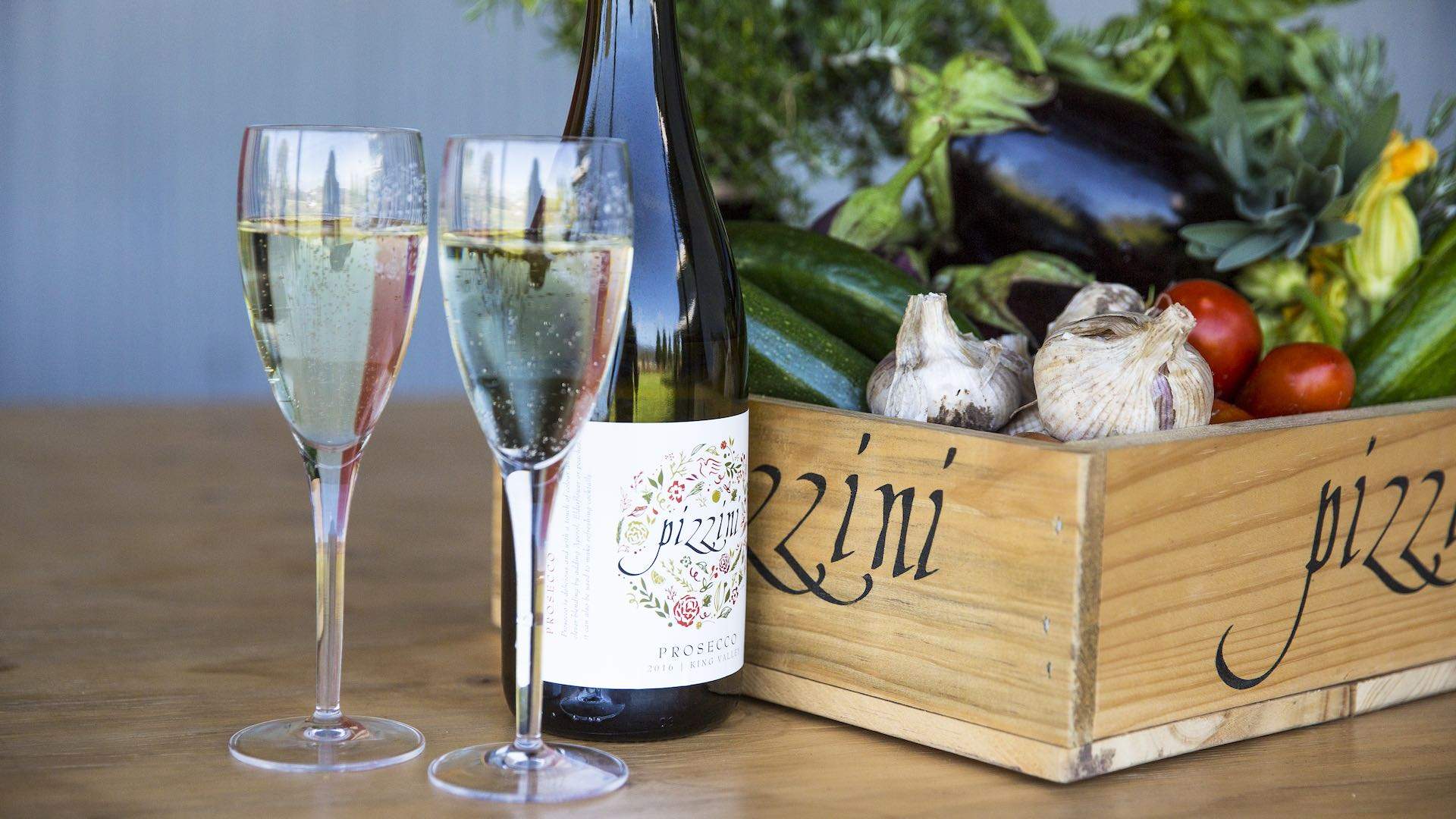 PROSECCO ROAD STOP #3: PIZZINI
You may have noticed that the wineries are a bit of a family affair in the King Valley. Pizzini is no exception. Alfred Pizzini and his family all work for the company, in roles ranging from winemaking and viticulture to sales and marketing to hosting classes at the cellar door. Their offering during the autumn months reflects their Italian heritage and family focus. At Katrina Pizzini's cooking school, novices can learn age-old techniques for making gnocchi and pasta, while the Journey with the Maker tour lets guests go behind the scenes and see how a wine goes from grape to bottle.
The experience will have you tasting wines straight out of tanks and barrels, learning about the fermentation and maturation process, and getting a guided tasting of the finished wines in bottle. To top it all off, you get to enjoy a two-course picnic hamper in the vineyards, admiring the autumn foliage and the vines mid-harvest.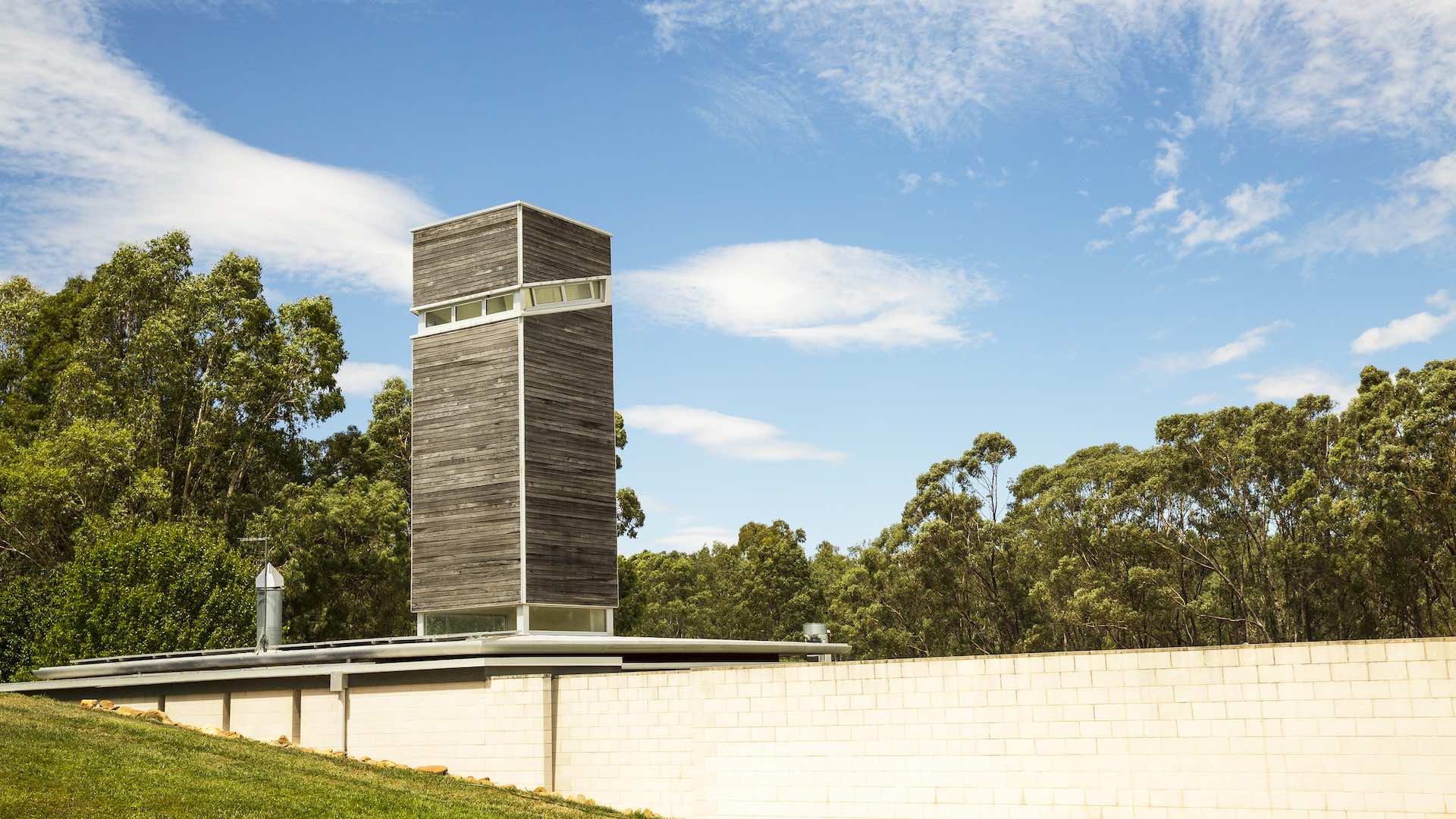 PROSECCO ROAD STOP #4: SAM MIRANDA WINES
Right in the heart of the Prosecco Road lies the most architecturally impressive and award-winning cellar door. Entry to Sam Miranda Wines is via a subterranean passage that leads to the cellar door, lit by way of a 40-foot light tower. Sam is a self-confessed cycling addict (who jokingly says he makes wine 'on the side' and seriously organises an annual race through the King Valley), so get into the spirit by hiring a bike to explore this part of the King Valley.
You can rent a ride in Milawa and do the Milawa Gourmet Trail, or borrow one from neighbouring Brown Brothers. How else are you going to burn off all the Italian homemade pasta, salami and wine you've ingested over this trip?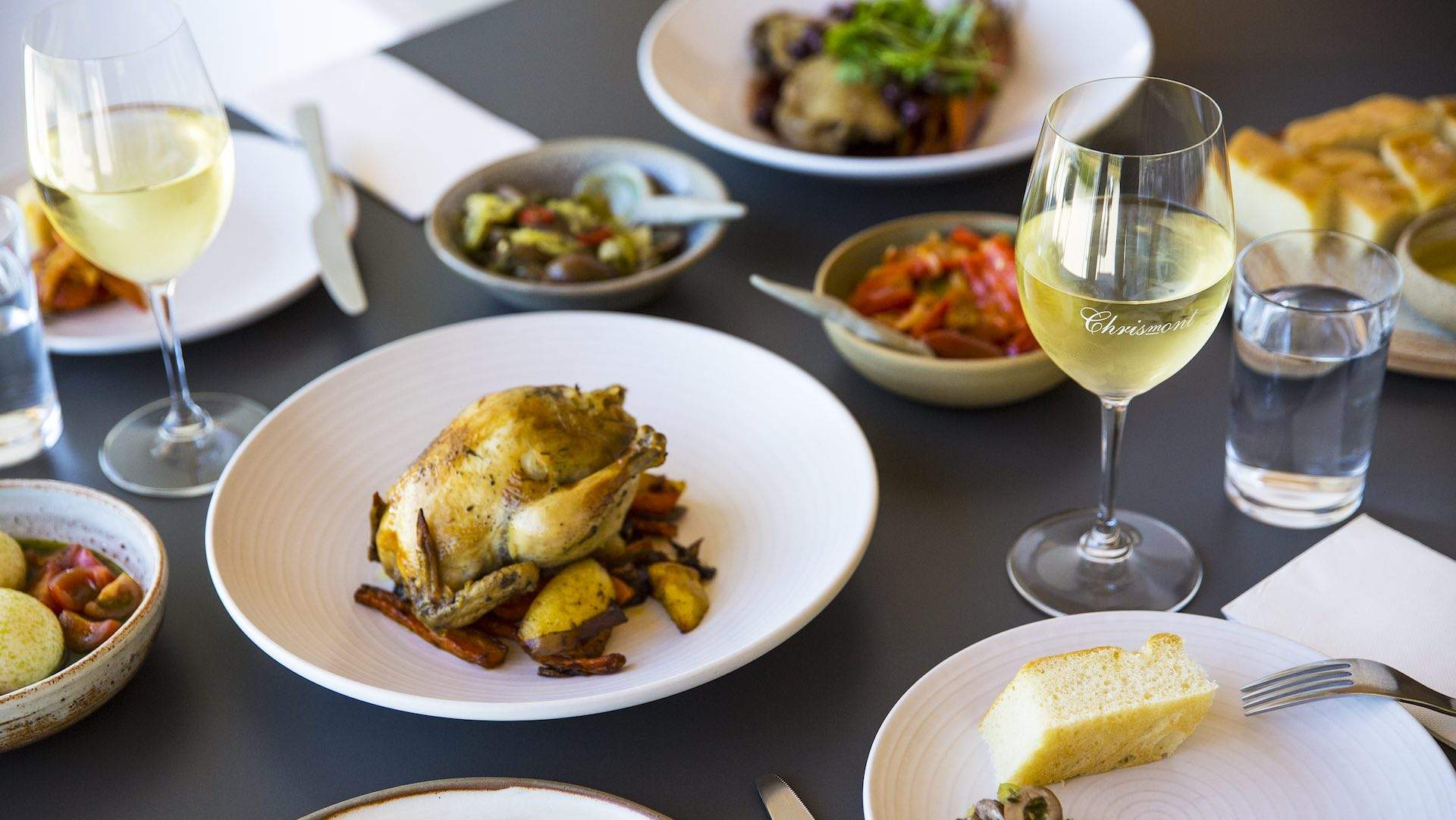 PROSECCO ROAD STOP #5: CHRISMONT
Need a place to rest your head after all this excitement? Well, your last stop along the Prosecco Road is where you want to finish. Chrismont winery features elegant guesthouse accommodation set among the vines, making it an idyllic place to restore, relax and rejuvenate (and each room comes stocked with bottles of their signature prosecco). Those who haven't had their fill of prosecco can take part in their daily Prosecco Masterclass with Chrismont winemaker Warren Proft. Showcasing the full range of prosecco styles, the session includes wines, tasting notes and wine production information.
Finish with a classic Italian dinner at the Chrismont Restaurant and Larder — tagliatelle and a tiramisu will set you on the path to a sweet night's sleep.

To get prepped for your trip to the King Valley Prosecco Road or to plan further frolics through the autumn leaves of the High Country, visit the Wander Victoria website.
Published on March 29, 2018 by Samantha Payne