FOOD & DRINK
Raise the Bar for After-Work Drinks with These Five Impressive Cocktails
Upgrade your Friday night with these elegant (yet easy-to-make) cocktails.
Raise the Bar for After-Work Drinks with These Five Impressive Cocktails
Upgrade your Friday night with these elegant (yet easy-to-make) cocktails.
---
in partnership with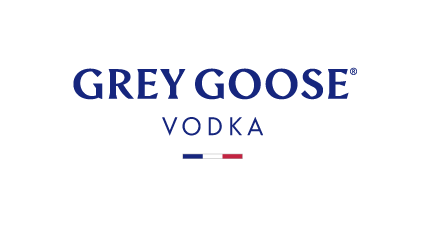 Inviting everyone over to enjoy your sun-drenched courtyard on a Friday evening seemed like a brilliant idea at the time — it's certainly more relaxed than cramming into a busy city rooftop bar and more summery than sipping cocktails in a dark, underground basement bar. But now that your friends are due round any moment, do you have your drinks repertoire ready?
Here to help you, we've got five easy-to-make cocktail recipes that'll upgrade your home bar and hosting skills — and you won't have to spend all your time in the kitchen making them, either. Spruce up your evening get-together with the world's finest French vodka, Grey Goose, which we've partnered with to showcase three vodka cocktails and two non-alcoholic options that your friends and workmates will love.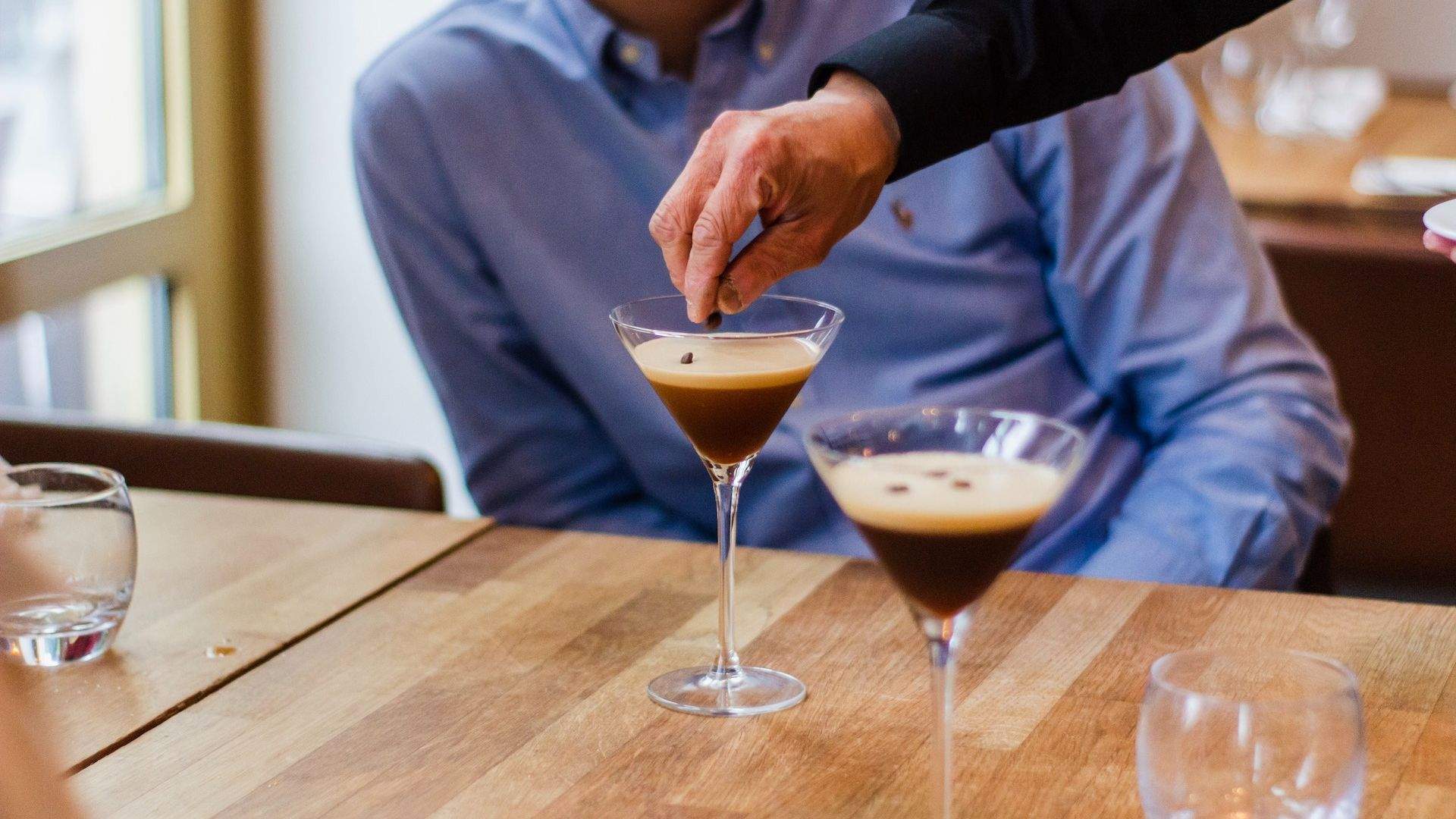 GREY GOOSE ESPRESSO MARTINI
In 1983 a model sauntered into a London bar and uttered the phrase "I want something to wake me up and fuck me up", and the espresso martini was born. Thirty-six years later and the caffeinated cocktail has risen to cult status. To make things easier on you, this recipe uses cold drip coffee so you don't have to worry about making a fresh espresso for each round.
— 30ml Grey Goose Original
— 30ml De Kuyper Crème de Café coffee liqueur
— 30ml cold drip coffee
— 1 pinch of salt
(serves one)
Shake all the ingredients, hard, in Boston tins with lots of ice till the outside is frosty. Double strain into a martini glass. Garnish with coffee beans or chocolate dust. Everyone'll be pepped for the night ahead in no time.

HEALTH YEAH
Not everyone drinks alcohol — and having a non-boozy option makes you a considerate host. This refreshingly light iced tea needs a little pre-planning, so you'll have to batch-make the tea and syrup the night before. Then, come Friday afternoon, you can to knock one of these together in no time.
— 120ml roobois tea
— 80ml kombucha
— 20ml turmeric honey syrup
— 2 dashes of lemon essential oil
(serves one)
Use cold water to infuse the tea as it'll avoid bitterness and tannins; add ten grams of roobois tea for every one litre of mineral water and leave to infuse overnight. Strain and keep it in the fridge. To make the syrup, use three tablespoons of turmeric honey and one tablespoon of golden unrefined sugar with 350ml of water. Add all ingredients in a saucepan, bring to boiling point and stir for one-to-two minutes until dissolved. Remove from heat and allow syrup to cool.
Build the cocktail over ice in a highball, give a gentle stir to mix ingredients and garnish with a lemon wedge.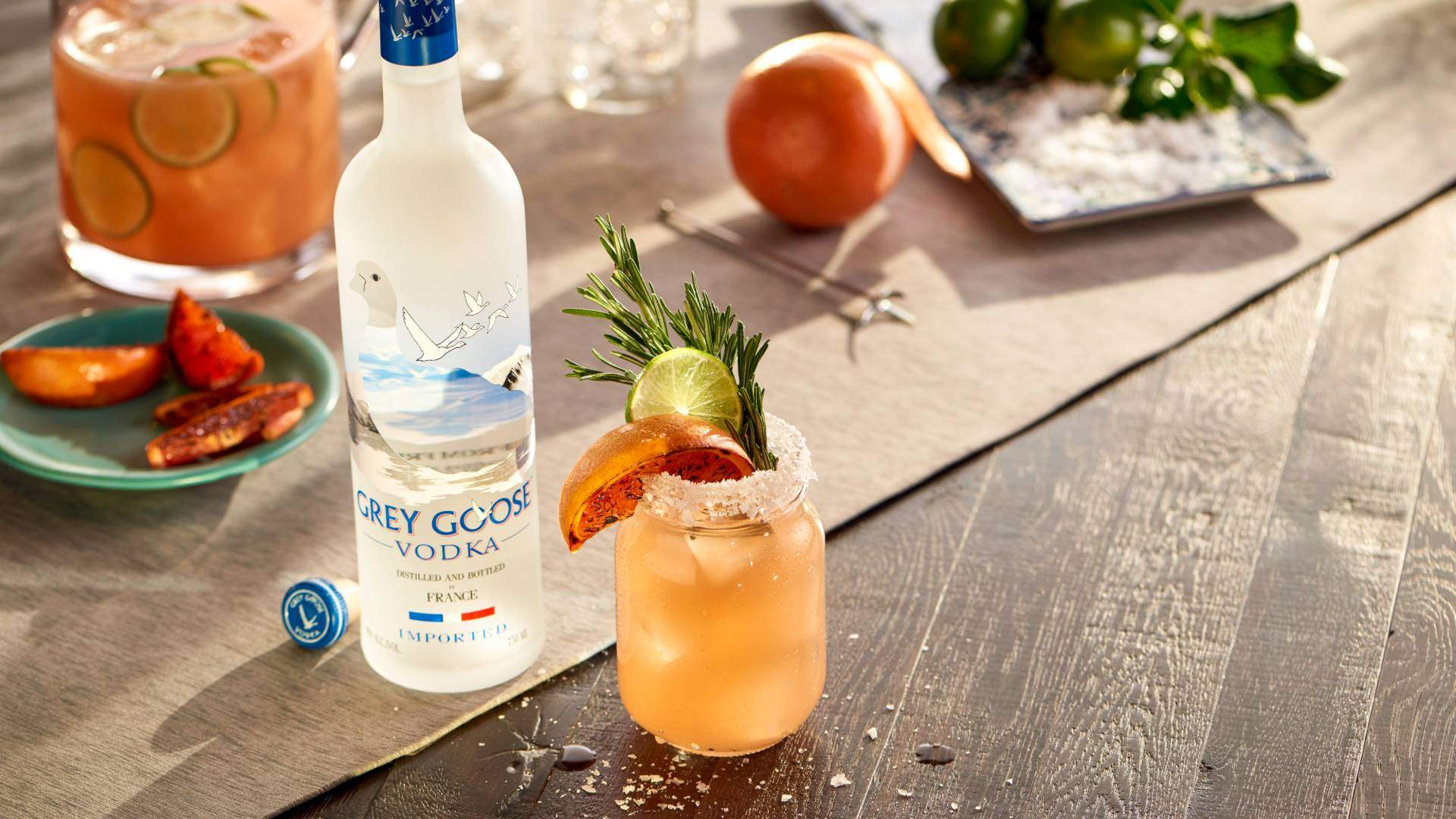 SPIKED ICE TEA
Thought that last one sounded good? How about having an iced tea with an extra kick? Forget woeful Long Islands and upgrade to this delicious and balanced Grey Goose version which includes a fruity twist of apricot brandy.
— 30ml Grey Goose Original
— 20ml apricot brandy
— 20ml lemon juice
— 90ml cold earl grey tea
— 10ml sugar syrup
Just like the boozeless option above, prep the tea overnight and brew with cold water to avoid any bitter tannin taste. Build the cocktail over ice in a highball, give a gentle stir to mix ingredients and garnish with a lemon wedge. Easy peasy!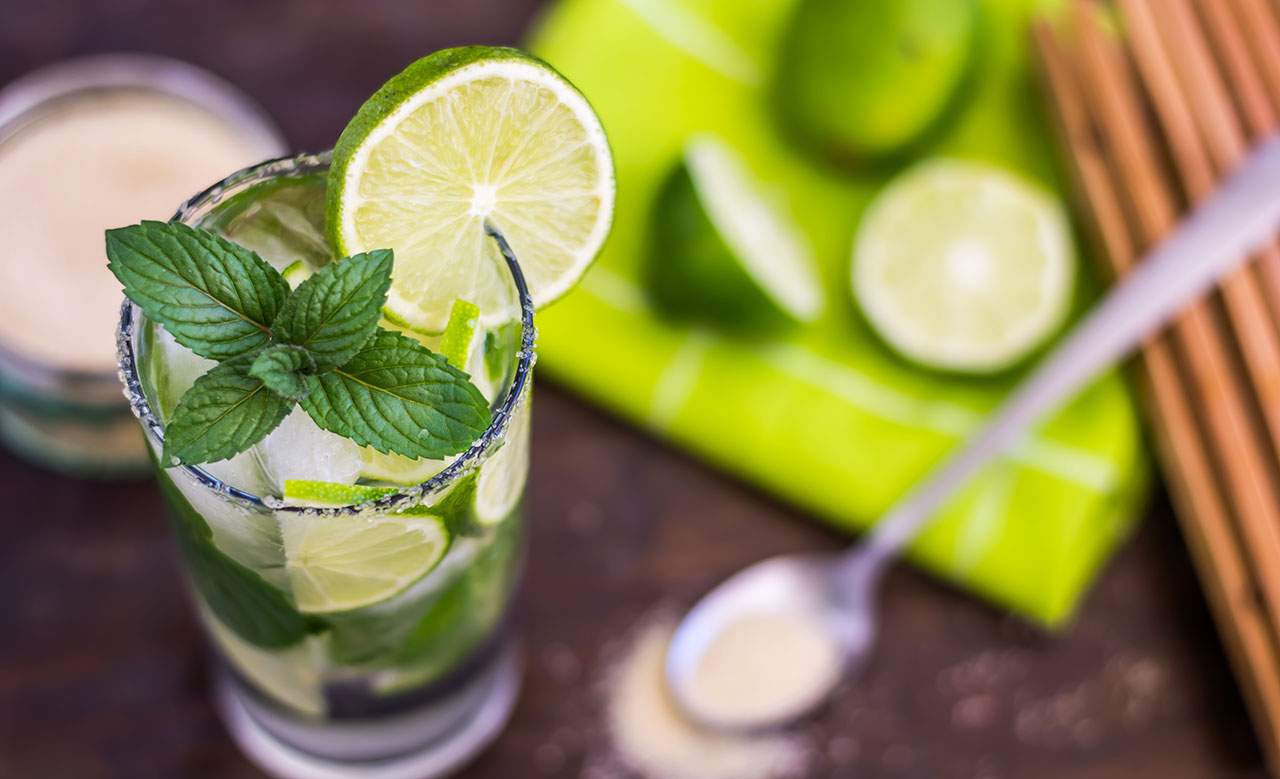 BOOZELESS GINGER MOJITO
Who said drinkers had to have all the fun and flavour? When you want to take time off the sauce, or cater for guests who do, opt for this gently spiced but super-fresh non-alcoholic mojito. As a bonus you can show off your muddling skills to impress your mates.
— 22ml fresh lime juice
— 15ml sugar syrup
— 3 wedges of fresh lime
— 2cm of fresh peeled ginger
— 12 fresh mint leaves
— top with soda water
(serves one)
Muddle lime wedges, mint leaves and ginger with the sugar syrup and lime juice. Add crushed ice and churn before topping with soda water. Look at you go!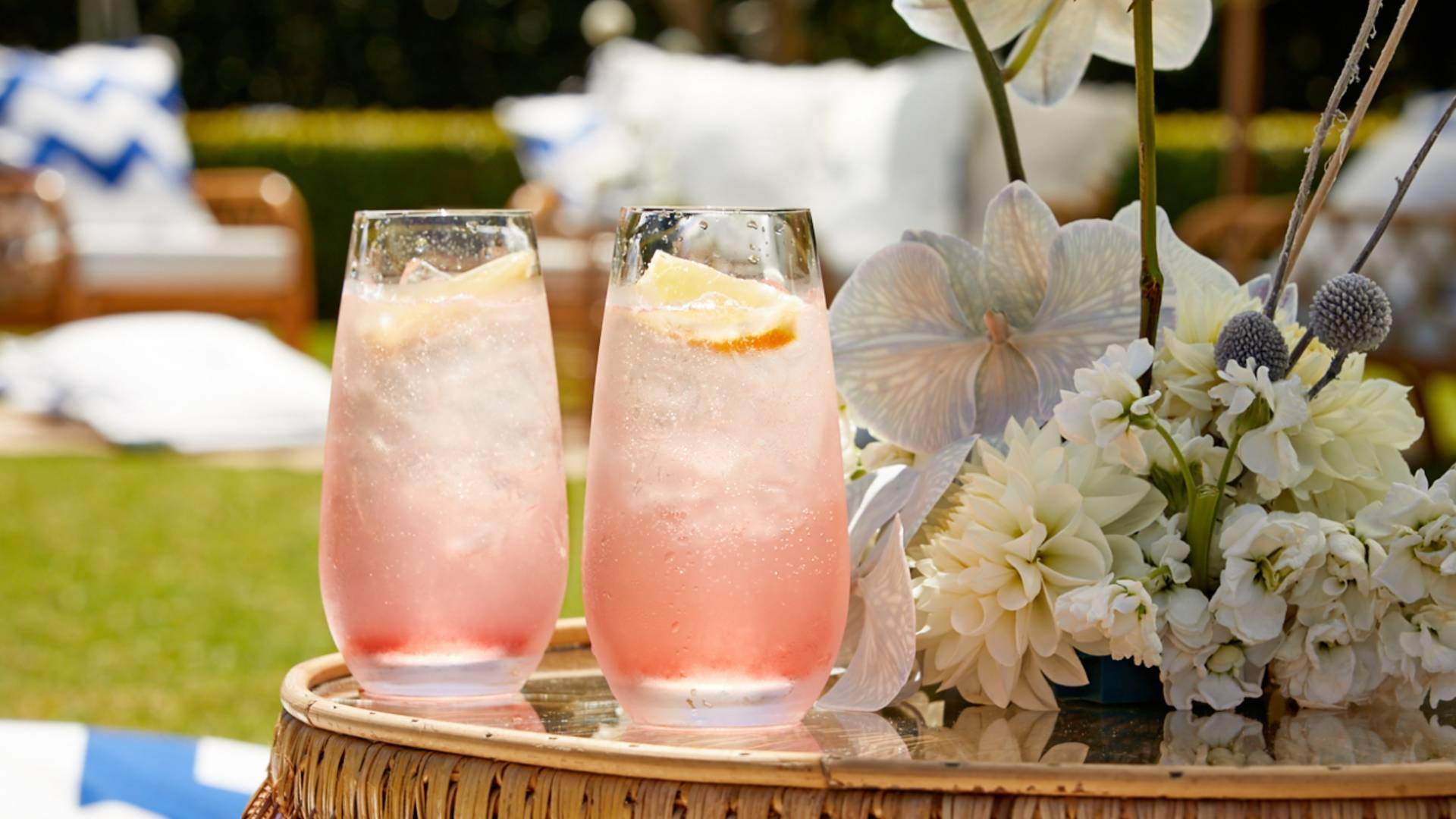 ROSE SPRITZ
Make like you're in the south of France with this gently fizzy, and oh-so pink cocktail that practically begs to be sipped outdoors on a terrace surrounded by your besties.
— 30ml Grey Goose Original
— 20ml Martini Bianco
— 10ml Monin watermelon syrup
— 15ml lemon juice
— 45ml soda
(serves one)
Build all the ingredients over ice in a collins glass and top with soda water. Garnish with a lemon wedge. Then upload a pic to Instagram to make sure everyone knows you can make such a fine looking drink.

Upgrade your Friday night at home by choosing premium vodka Grey Goose. Each bottle is distilled in France, and the high quality vodka has a 100 percent traceable production process, from crop to cork.
Published on November 11, 2019 by Jane Ryan