FOOD & DRINK
Seven Drinks and Snacks to Order For Every Mood You'll Experience in Isolation
Frustrated? Anxious? Overjoyed? We're on a rollercoaster of emotions right now.
Seven Drinks and Snacks to Order For Every Mood You'll Experience in Isolation
Frustrated? Anxious? Overjoyed? We're on a rollercoaster of emotions right now.
in partnership with

Whether you're embracing being at home, or itching to get out of the house and into a bar as soon as possible, we expect you've experienced many mood changes with every 'new normal' moment. Perhaps you've been unexpectedly thrilled with your baking skills? Mortified with your home hair dye efforts? Proud of your Zoom hosting skills?
Each day comes with its own highs and lows, so, we've teamed up with Jimmy Brings to suggest a drink and a snack for the small wins through to the mini meltdowns. Jimmy Brings is known for its 30-minute delivery times, so even when all you're doing is cleaning out the fridge, you can order a spontaneous drink to mark the occasion. Find the iso moment you relate to most, below.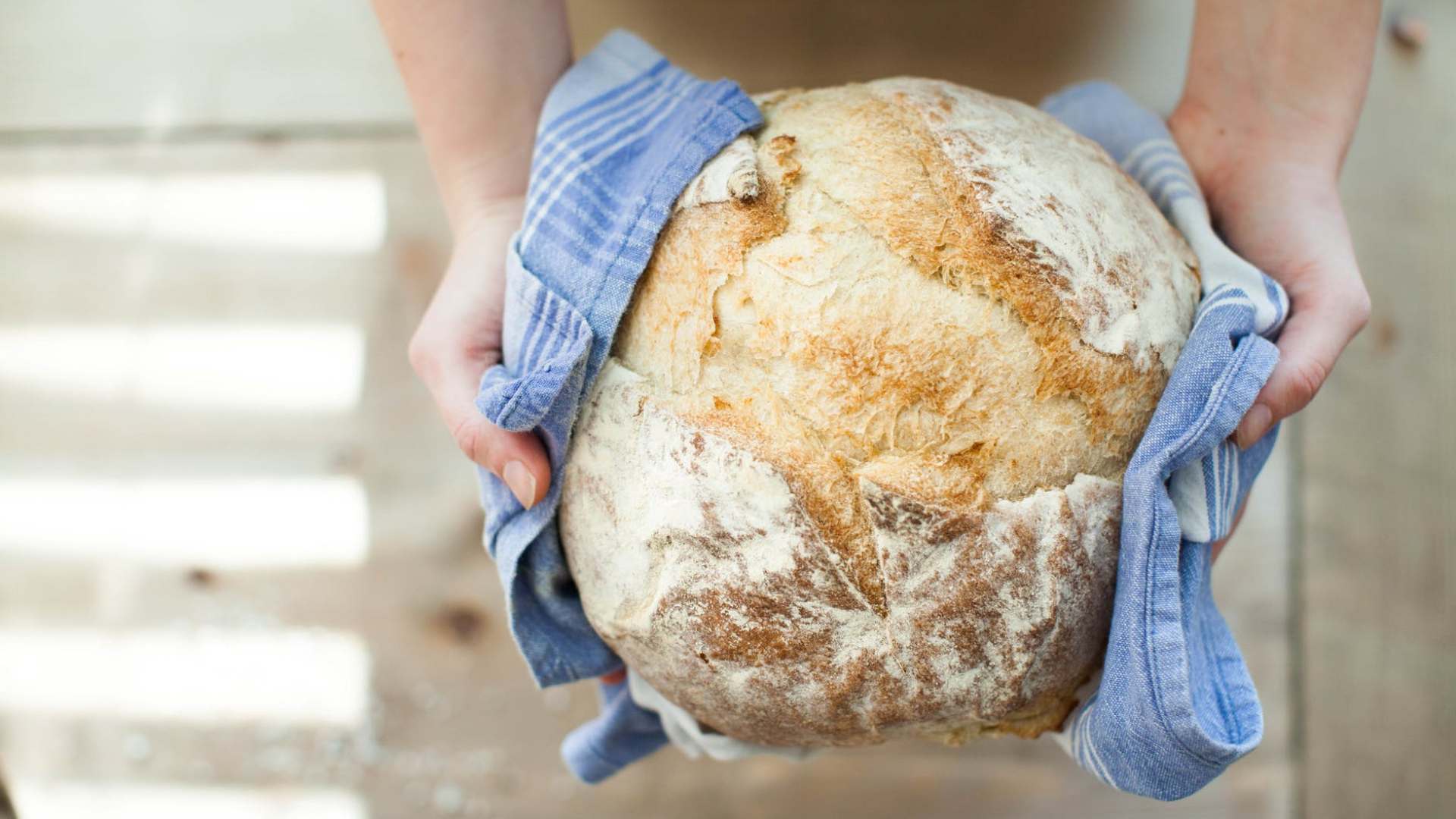 UNEXPECTED JOY AT YOUR BREAD BAKING SKILLS
Deserves: a mini celebration with Covielle sparkling.
In times like these it's all about celebrating the little things. Is your starter bubbling and doubling as it should? Are you proving your dough without having to watch the clock? Sounds like you're nailing it. When you're ready to slice into that crusty loaf, pair it with a selection of deli cheeses, from one of these cheese shops in Sydney, these ones in Melbourne, or from Le Fromage Yard in Brisbane. And make yourself an Aperol spritz with Covielle sparkling, which has a citrus tang and a clean, crisp finish that pairs well with the gooey cheese and that proud grin on your face.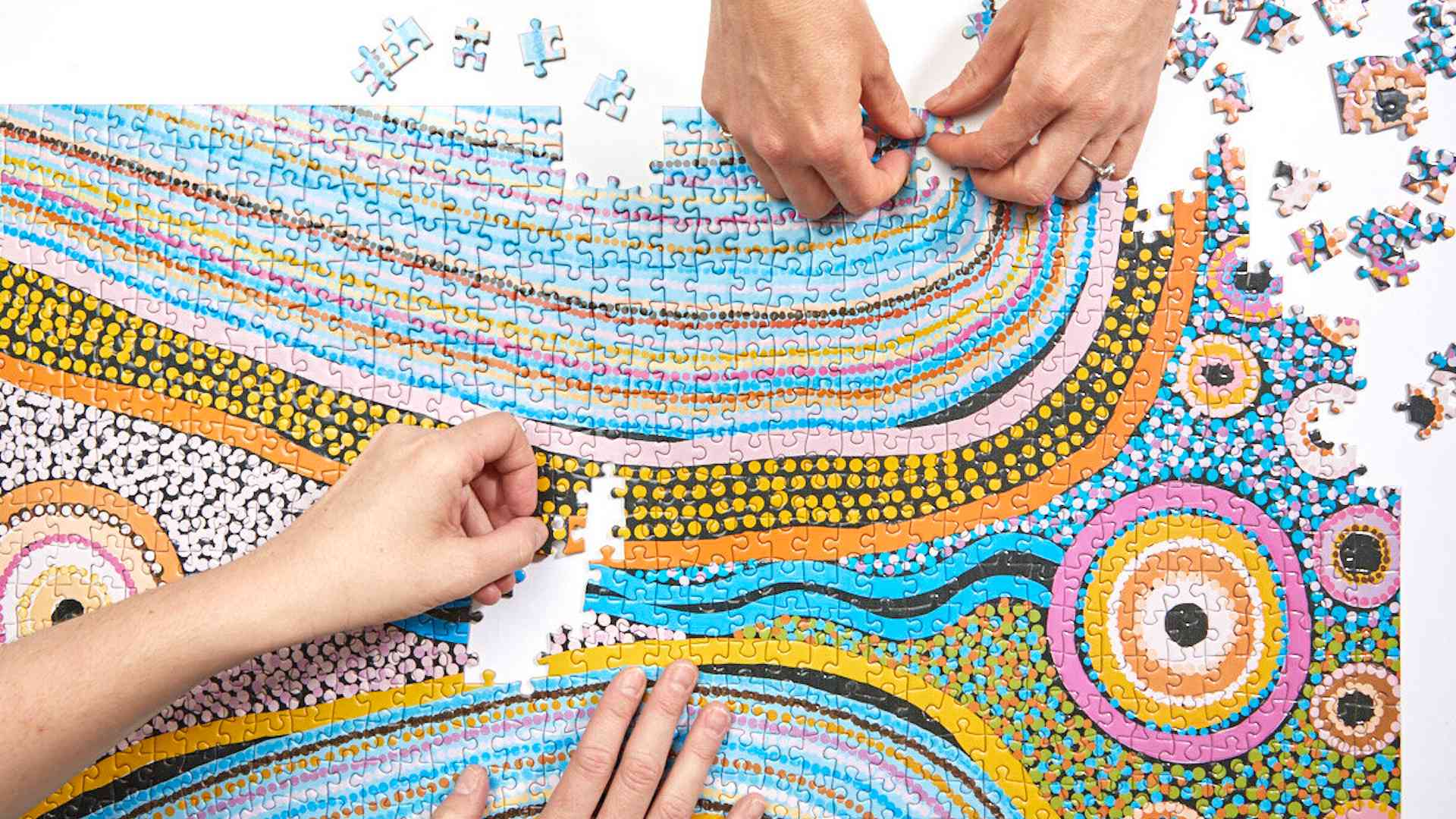 UTTER PUZZLE FRUSTRATION WHEN THAT BLUE PIECE DOESN'T SEEM TO FIT
Deserves: a comforting bowl of pasta and a Mists & Shadows Chardonnay.
You're 300 little blue shapes from completing that masterpiece of dots and swirls, and though you don't remember caring about puzzles before 2020, this is now all you think about. Why. Won't. It. Fit? Just remember, it's the little things that cause us most angst. No, your friends probably don't understand. But, you know what will help? A warming hug in a bowl. Order in a lamb ragu from Tottis or a cacio e pepe DIY pasta kit from Ragazzi, if you're in Sydney. Melburnians, Tipo 00 has its braised duck gnocchi for pick up, and much-loved vegan spot Smith & Daughters is delivering its penne carbonara and vodka-spiked spaghetti. In Brisbane, you can get spaghetti, rigatoni and carbonara to take away from 1889 Enoteca. The white peach and nectarine notes in the Mists & Shadows chardonnay pairs particularly well with lighter pasta dishes.

BOTCHED ISOLATION HAIRCUT BLUES
Deserves: a treat-yourself moment with Heritage House Shiraz.
Too scared to embrace the grombre, you decided it was a good idea to touch up those roots yourself and now… well, it's a good thing all those social catch ups come with a 'no video' mode. At least you didn't cut yourself a fringe, or decide now was the time to grow a beard. Console yourself with a treat meal — after all, you've saved all that money avoiding a professional. We suggest ordering Walter's dry-aged steaks, if you're in Brisbane. Or you can get wagyu sirloin steaks and beef fillets from Vic's Meat in Sydney, and Meatsmith can deliver a porterhouse or marinated minute steaks to you by the next day if you're in Melbourne. Get Jimmy to bring you a full-bodied red to match it. The Heritage House Shiraz has rich berry flavours and hints of oak that complement a sirloin or porterhouse served with buttery veggies.

PURE HAPPINESS AT A SUCCESSFUL VIRTUAL DANCE PARTY
Deserves: a cheeky Jolly Trotter Pinot Grigio to set the mood.
If you've been tuning into Hot Dub at Home every weekend, you'll know a dance party is all about the details. Balloons? Check. Glitter on your cheeks? Check. A raving outfit ready for that 'Sandstorm' drop? Triple check. When you're in the mood to dance, it doesn't matter if you're in a sweaty club or jumping around the sofa — so to help you get into the spirit, crack open a bottle of pinot grigio. Jolly Trotter is a crowd-pleaser with an orchard fruitiness to it that leans on the dry side. And, because you're planning to recover like a champion, prep an order of bacon and egg rolls for the morning. Sydneysiders can order a BKE roll and coffee combo from Paramount Coffee Project. In Melbourne, Egglab has its full menu available for delivery. And Brisbanites, you can order crispy bacon and fried egg baps from the masters of the humble brekkie roll, Yolk.

WHOLE BODY SATISFACTION AT FINALLY CLEANING OUT THE FRIDGE
Deserves: Mists & Shadows Cabernet Merlot on the couch, with a chocolatey treat.
Look at that: you've organised the dairy to the top shelf and everything. You deserve to put your feet up on the couch (once again) and give yourself a much needed pat on the back. We all made lists during lockdown, but you actually achieved something. May we suggest having your cake and eating it? Our pick would be this decadent baked cheesecake from Attica. But if you're too far from Melbourne and want something you don't have to share, Koi Dessert Bar is delivering its weekly rotation of cakes around Sydney, from mascarpone tiramisu to mango yuzu tarts. And in Brisbane, you could order Gelato Messina's bombe alaska, or just a jar of its housemade dulce de leche. Pair it with Mists & Shadow's South Australian cab merlot that has a smooth mouthfeel and plum and blackcurrant aromas.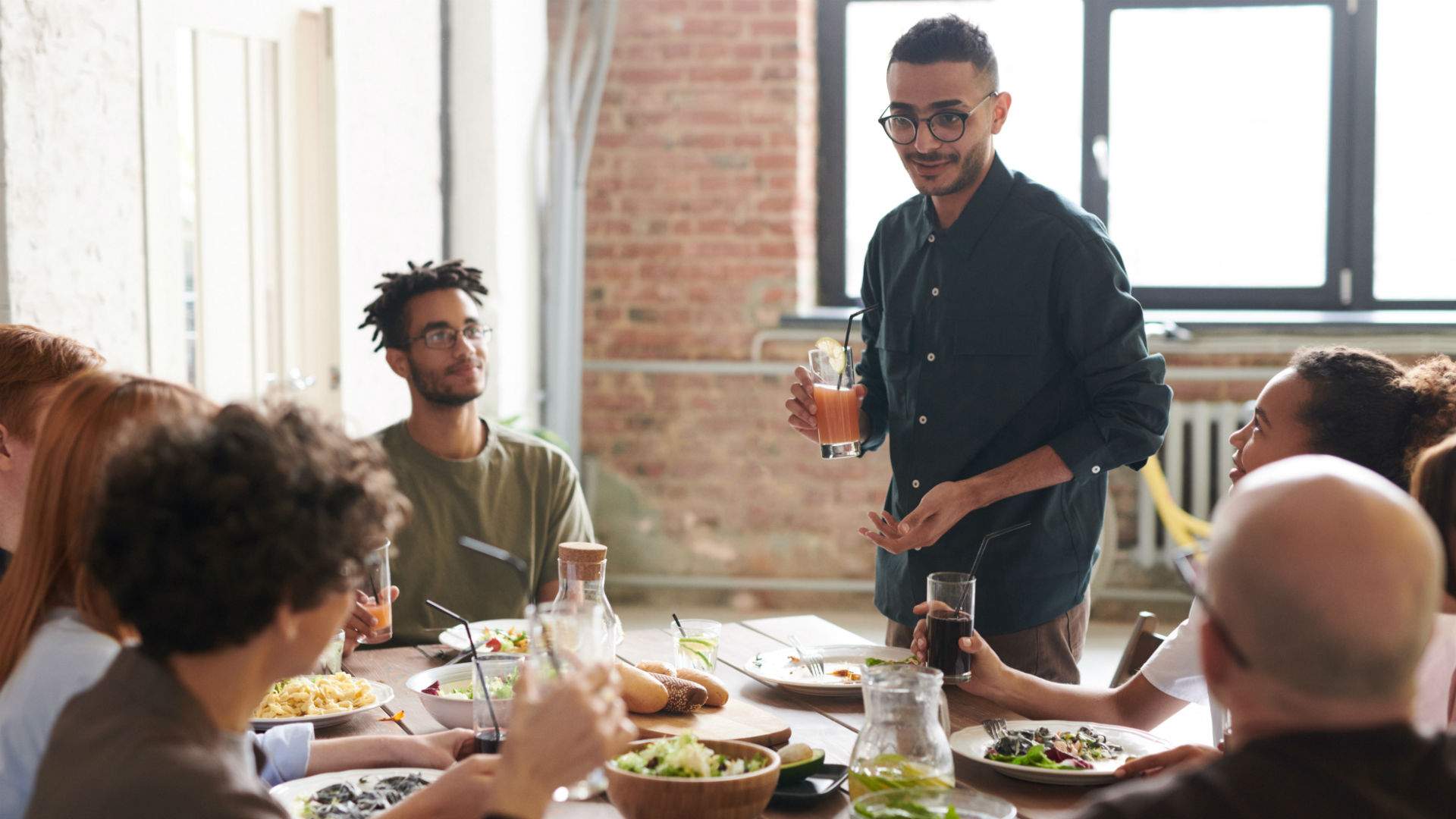 GIDDY ANTICIPATION FOR YOUR UPCOMING FIVE-GUEST DINNER PARTY
Deserves: Kiwi Hawk Sauvignon Blanc, because you're the host who knows the most.
There's a reason everyone's looking to you to host the first catch-up dinner: you're the social alpha. You always know the best bars to visit and the newest restaurants in town, so now we're allowed friends over once again, it's your turn to impress with all that local knowledge. Not that you need our help, but if you're in Sydney, stock up at Paddington's Fish Butchery, which also has Mr Niland at Home meals if you're feeling lazy. Pair your seafood feast with a Marlborough savvy-b with a difference — Kiwi Hawk's is crisp and medium-bodied and works well with shellfish and herbaceous salads. In Melbourne, you can buy sashimi platters and green ocean king prawns from restaurant seafood supplier Clamms. And Brisbane's oldest seafood market, The Fish Factory, has plenty of whole fish and freshly shucked oysters to choose from.

NERVOUS BUTTERFLIES BECAUSE YOU'RE IN LOVE WITH YOUR HOUSEMATE
Deserves: a bottle of Arcadian Tryst Shiraz and a couple of bowls of ramen.
So you hooked up with your housemate during iso, and you liked it more than you expected. In fact, you want to take this out of the friend zone and into an IRL relationship. That's a ballsy move, so you may want some dutch courage. Better yet, make it a romantic dinner date for your do-you-feel-the-same? chat. First, order a bottle of date-night worthy shiraz from the cool climate Langhorne Creek; its sweet berry flavours, with crushed plum and smoky spices, pairs well with rich food, like the pork broth of a tonkotsu ramen. In Sydney? Order The Darkness from Rising Sun Workshop or RaRa's tonkotsu shio. Global ramen chain Hakata Gensuke is delivering across Melbourne. And Brissy lovers can enjoy Taro Ramen's DIY home packs. Even if things don't pan out, at least you ate good food.

Download the Jimmy Brings app and use the code 'CONCRETE' to get $10 off your first order. Offer expires July 30, 2020. 
Top image: Andrea Piacquadio.

Published on May 15, 2020 by Emma Joyce