FOOD & DRINK
Peanut Butter-Flavoured Whiskey Is the Next Creative Tipple You Can Add to Your Liquor Cabinet
It tastes like peanut butter — obviously — with notes of vanilla and caramel popcorn, too.
If you're the type of spirits aficionado who likes their tipples to taste exactly how they always have, then you probably aren't all that fond of creative booze flavours. You mightn't be a fan of bloody shiraz gin, for instance. You likely didn't even give lamington vodka a try. And, well, peanut butter whiskey isn't going to be your thing either.
For anyone that's now wondering how to make a peanut butter and jelly cocktail, this latest flavour from Sheep Dog Whiskey is probably already having the exact opposite effect. Yes, peanut butter whiskey is now a real thing that exists, and can be sipped by fans of both peanut butter and caramel-hued spirits. And, after launching in the US, where it's made, it is now available in Australian bottle shops.
Taste-wise, you can expect the obvious — so, peanut butter and whiskey — however, this tipple also apparently comes with notes of vanilla and caramel popcorn as well.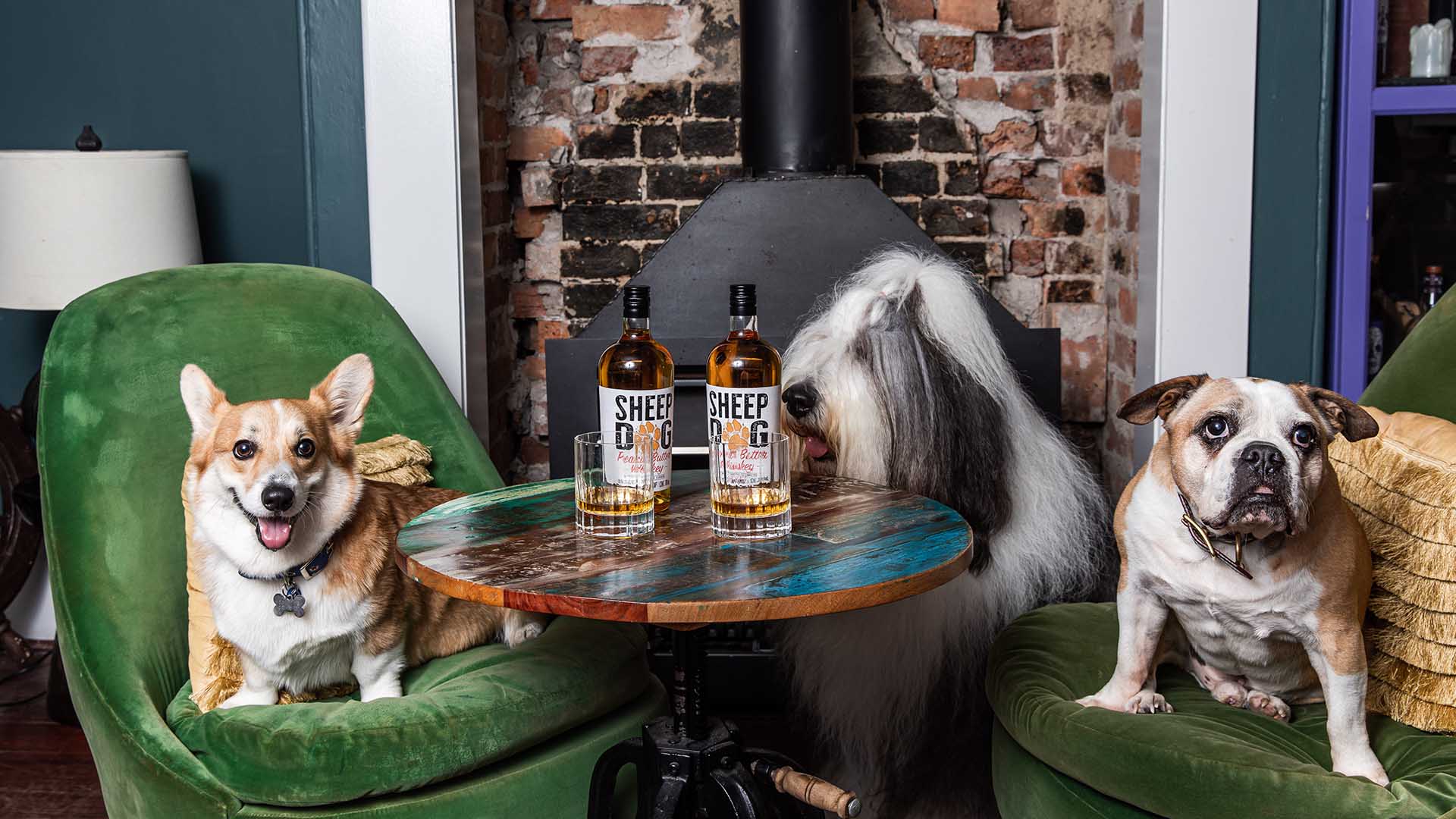 And if you're wondering how to drink it, the brand suggests going neat — or adding it to your next espresso martini. Other options include combining it with grape liqueur so that you really can have a PB&J-flavoured tipple, or whipping up a peanut butter old fashioned.
Naturally, if you're not fond of peanuts, this definitely isn't for you.
Sheep Dog Peanut Butter Whiskey is now available in Australia for $55 RRP a bottle — from BWS, Dan Murphy's and First Choice.
Published on July 01, 2021 by Sarah Ward