Odd Culture Has Opened a Hybrid Wine Bar and Try-Before-You-Buy Bottle Shop in Newtown
The Odd Culture bottle shop space has been transformed into boundary-pushing new venue SPON — and it's offering $6 glasses of natural vino for all of September.
Three years in the making, SPON is a new kind of bottle shop for NSW. For several years, the Odd Culture Group has been pushing to open a venue where you could sample the wines before buying after seeing the success of similar venues in Melbourne and overseas — but Liquor and Gambling NSW is a tough negotiator.
"Being able to finally open the doors to SPON is due to the landmark decision to allow these cohabitating licenses and a sign that the regulatory environment is shifting and red tape is finally starting to be lifted," says Odd Culture Group CEO James Thorpe.
"The two-license model is convoluted and contrived — so, very NSW — but it works, and we're excited to finally get a cab off the rank, and be able to operate a business of this type in Sydney."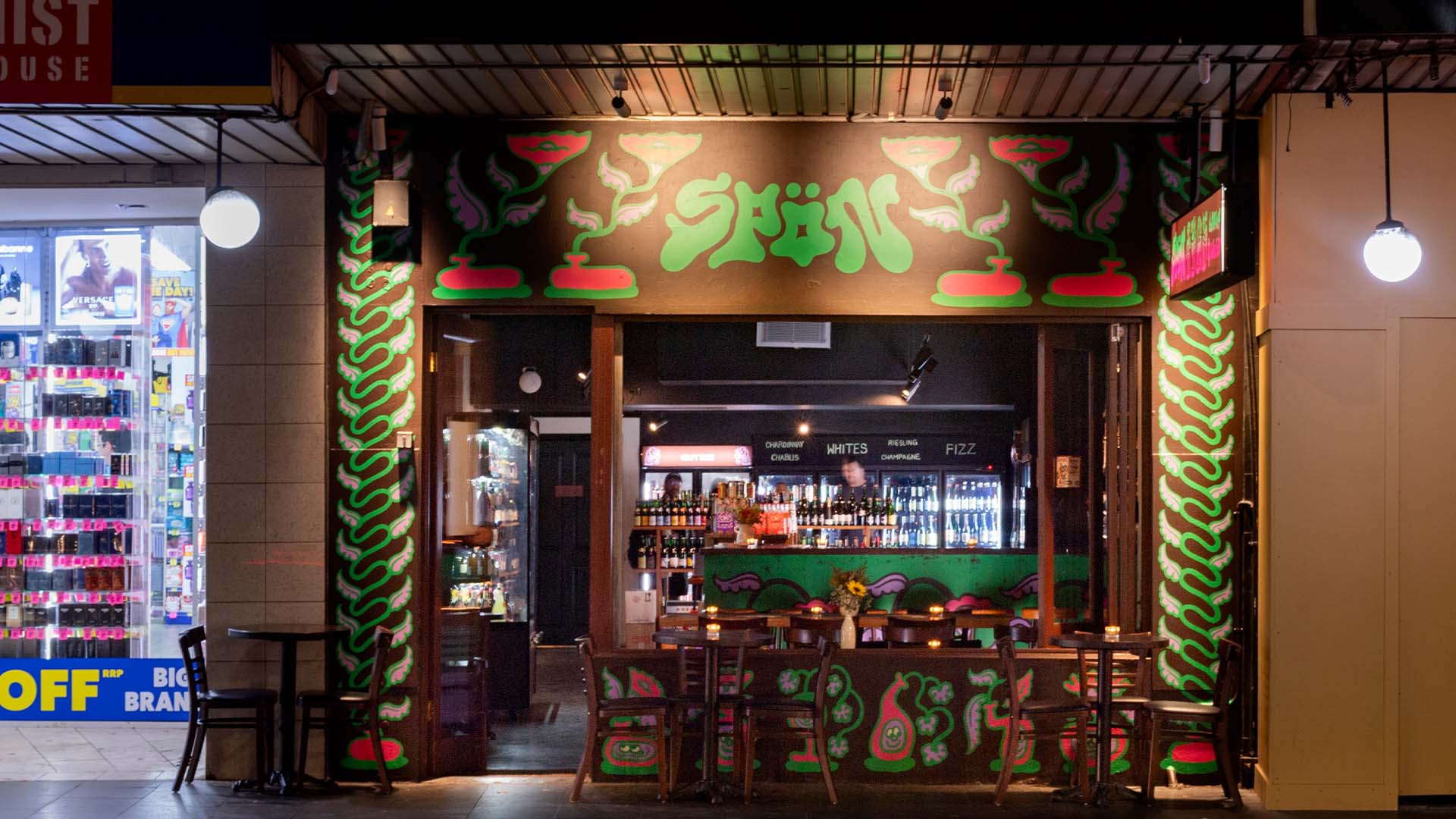 The decision has seen a couple of these exciting new hybrid venues pop up in recent weeks — namely Famelia down Enmore Road and Frankie & Mo's in the Blue Mountains. And, it's allowed Odd Culture to finally transform its King Street bottle shop into the venue the team always imagined in the space.
The result is SPON, a small 20-seat bar and bottle shop named after the process of spontaneous fermentation. As with the previous Odd Culture bottle shop, SPON is all about the weird and the funky in the drinks world. Rare wines and eccentric ales are available here, either for takeaway or to be drunk in the venue with the addition of a touch of corkage.
If you love to bring a natural wine over when you're catching up with friends but your mind goes blank when presented with a wall of exotic pét-nats and skin contacts, this is the spot for you. Each day, 12 wines and ales are added to the open-bottle list — two chosen by the house and ten by customers as they venture in and want a try of something.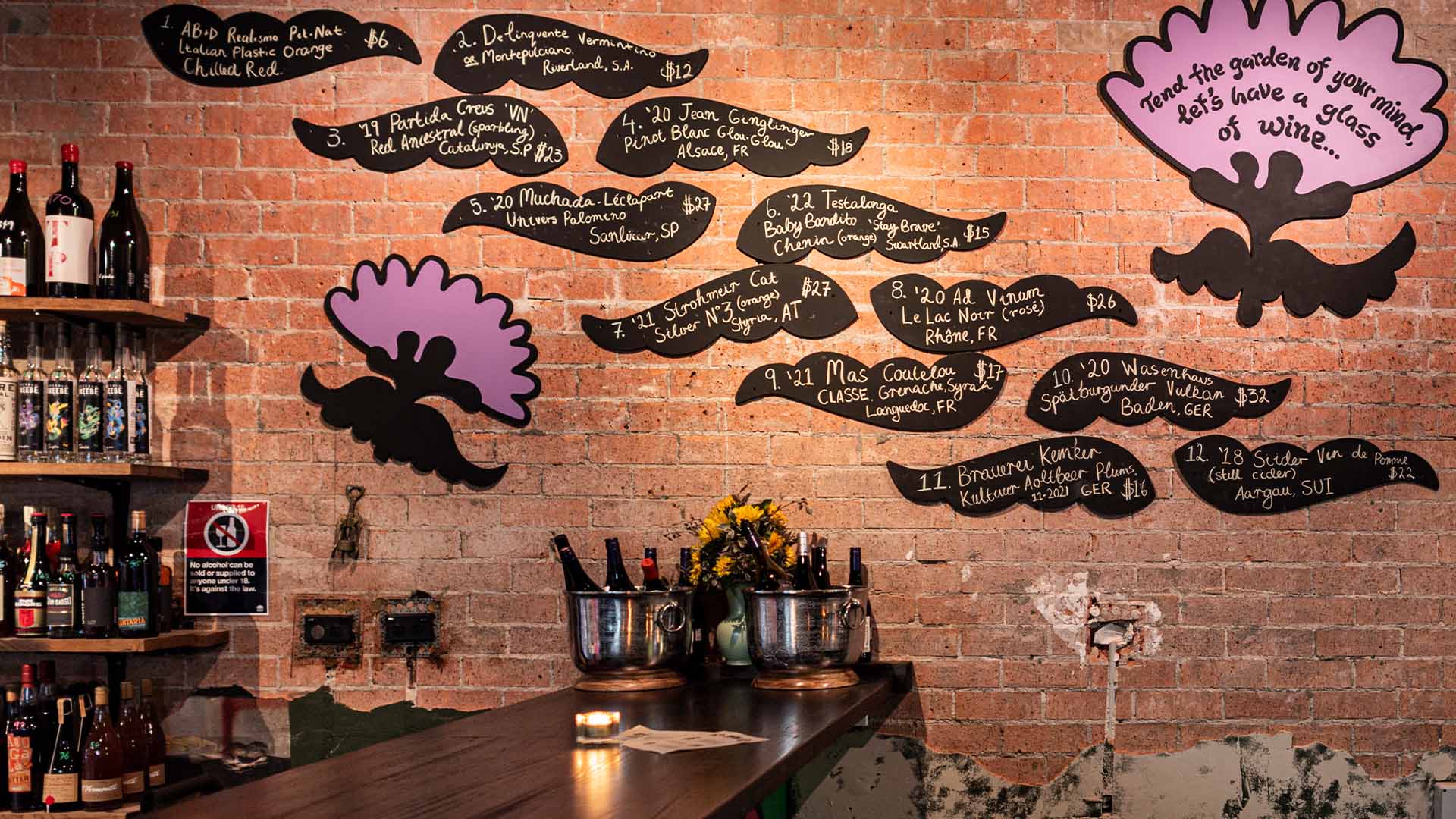 This means you can sample your way through a couple of different vinos before deciding what to purchase — and if you're in early, you can even add a bottle to the open list for you and any other visitors that day to taste.
"The concept lends itself to being able to open some really cool, rare and exciting stuff that wouldn't normally make it on by-the-glass lists in your standard bars or restaurants," says Group Beverage Manager Jordan Blackman.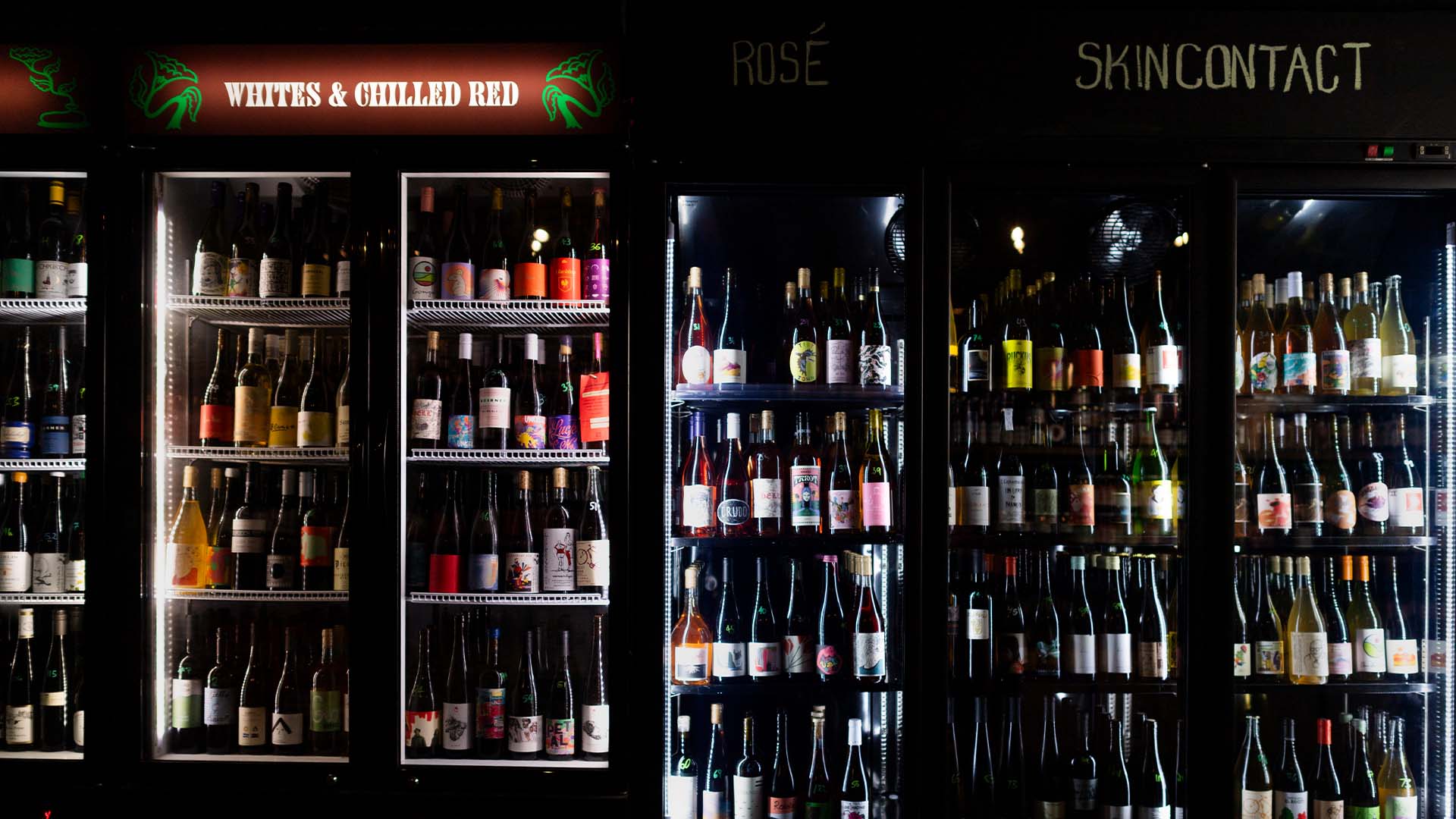 For those who are dining in (or rather drinking in), there's an ever-changing and affordable by-the-glass list featuring a mix of wine varieties and price points. To celebrate the opening, SPON is even offering $6 glasses of pét-nat, orange and chilled red wines, alongside half-priced corkage, throughout the rest of August and September.
"The spirit of SPON is to make the inaccessible or esoteric into the easily consumed and understood and increase the level of interaction and knowledge sharing with our guests which is our favourite part," says Thorpe.
Snacks like yellowfin tuna, LP's charcuterie and Odd Culture's beer bread will also be brought down from the group's beloved King Street restaurant. Plus, the space will be used to host local and interstate winemakers so they can share their craft with Sydney's wine lovers. It really is your one-stop wine shop.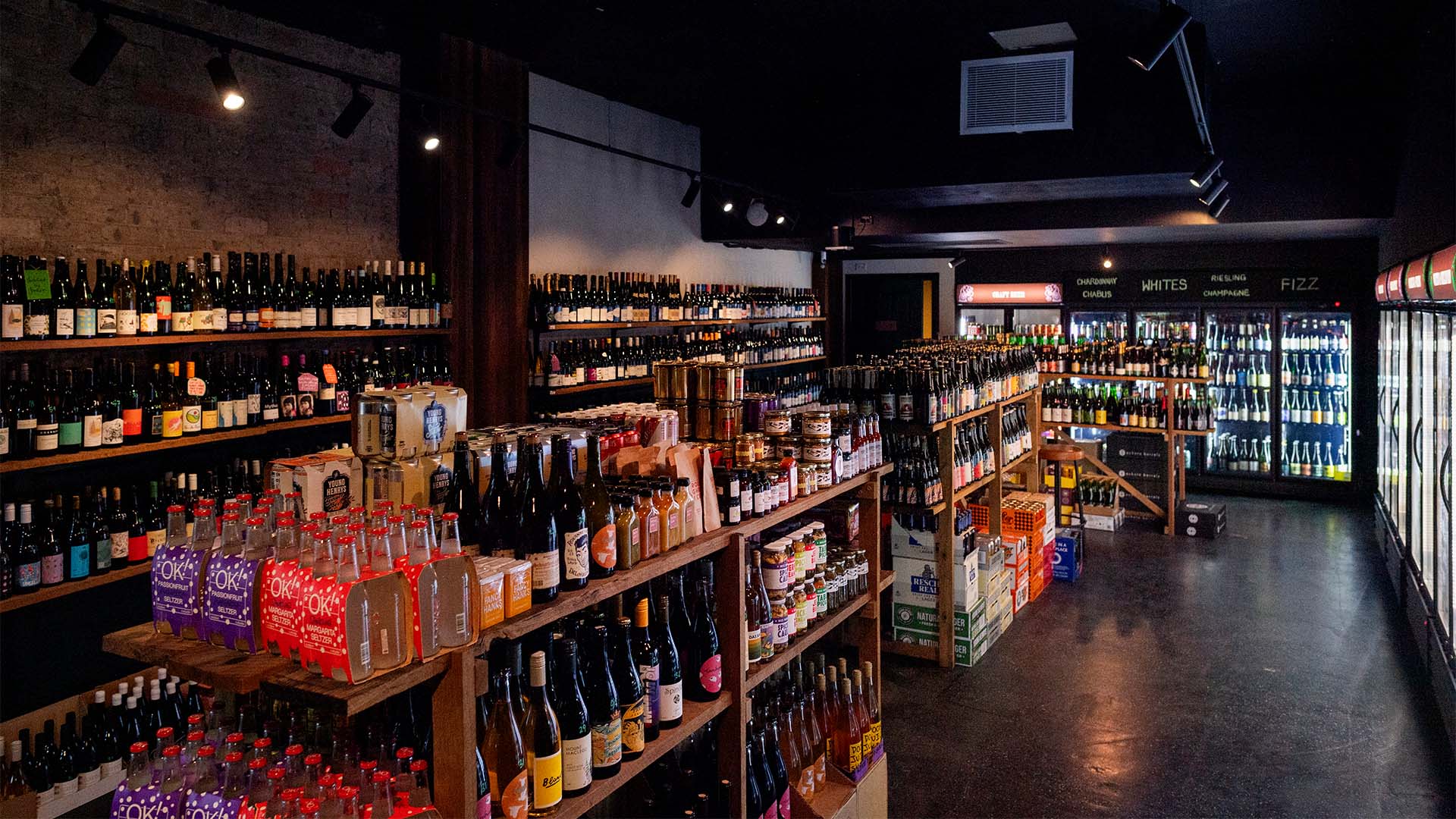 SPON is now open at 256 King Street, Newtown. Both the bottle shop and bar are open 12pm–10pm Monday–Thursday, 12pm–12am Friday and 11am–12am Saturday.
Concrete Playground Trips
Book unique getaways and adventures dreamed up by our editors