Everything You Need to Know About Stocking up on Seafood for Christmas, According to the Experts
Sydney Seafood School's specialists have answered all your frequently asked questions to help you host a spectacular spread.
in partnership with
Forget about roasting chestnuts over an open fire. A traditional Aussie Christmas is all about tinsel, toys and a seafood feast with all the trimmings — which, for many a Sydneysider, starts with a trip to the Sydney Fish Market.
And there's plenty of fish in the sea — but even more things you need to know when it comes to cooking them. Which is where the Pyrmont seafood institution steps in. From sniff tests and storage tips to a summer school series designed to teach you how separate your scallops from your salmon, here are the answers to all your fishy FAQs — straight from the experts at Sydney Seafood School — that'll help you host the perfect festive feast.
How do I ensure my fish is fresh?
Customers who commit to Sydney Fish Market's 36-hour seafood marathon will find more than 100 different varieties of seafood on display (and 10,000 times as many people strolling through to get their fix), so, unsurprisingly, it can be a little overwhelming trying to work out where to start. However, buying almost directly from the source is one of the easiest ways to ensure that your fish is fresh.
Other telltale signs of the fish's freshness include shiny skin or scales, firm flesh (with no marks or tears) and bright, red-pink gills. Or, if you're a touchy-feely kind of fish person, grab a pair of gloves from a stall owner and test the texture of your trout or tuna for yourself. Fresh fish flesh should be firm and spring back when touched, crustaceans such as crabs should feel heaver than they look (with no sound of sloshing water inside when shaken), while bivalves like mussels and pipis should have intact shells that are closed or close when tapped. However, the most important sense you can utilise when seafood shopping is your smell. All seafood should have a pleasant, fresh fragrance, with product that smells particularly "fishy" best left behind.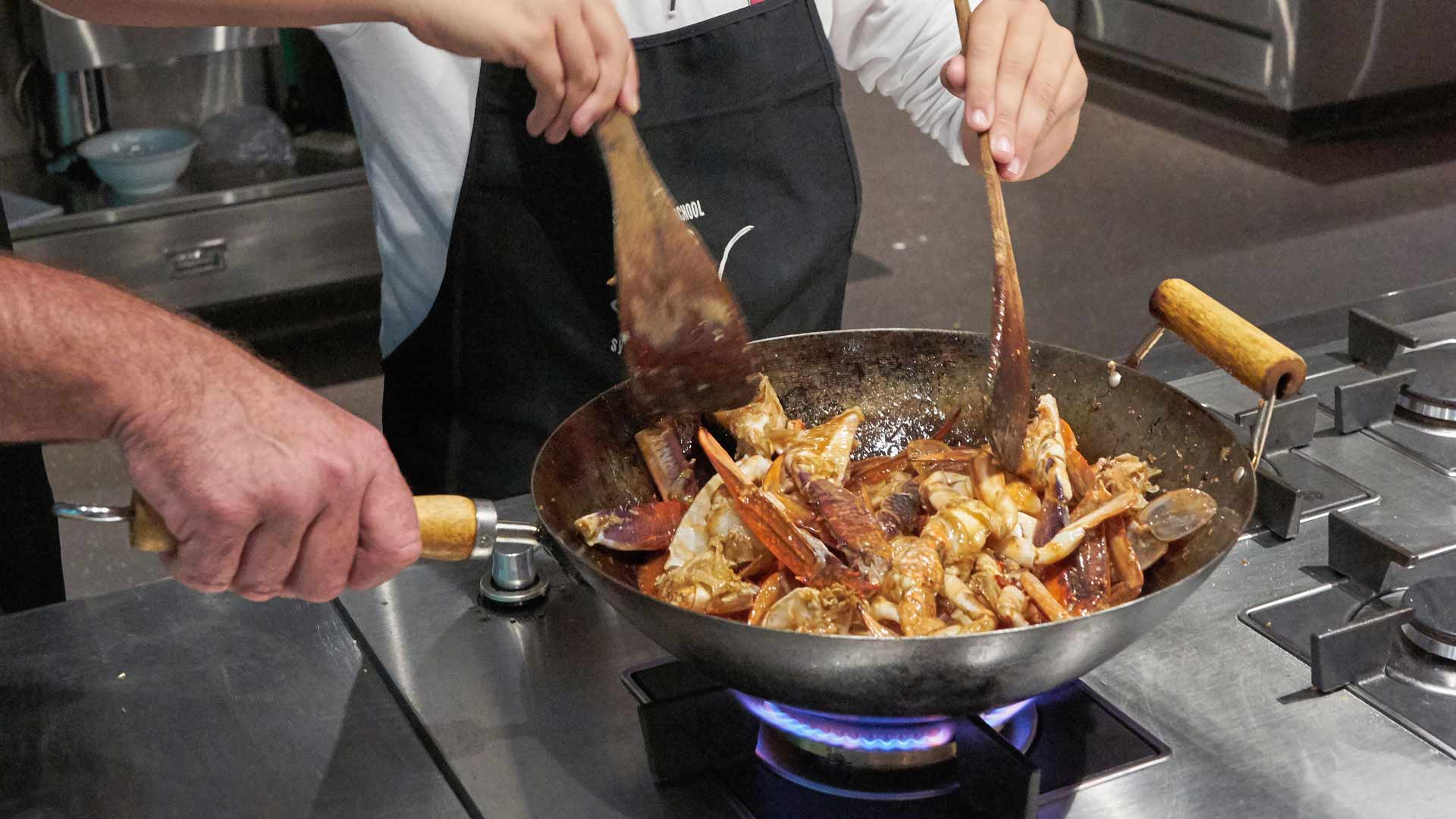 What's the best way to transport fish from the market to my fridge?
Once you've stocked up, avoid the temptation to pop past the stores for last-minute present-buying and head straight home. One of the cardinal rules of transporting seafood is that for every hour your seafood is off ice, one day is taken off the shelf-life. So, remember to bring an esky along with you on your trip to the markets, and ask the fishmonger to pack some ice with your purchase to keep it fresh on the journey home.
Sydney Seafood School's experts recommend you place your fish on a plate or in a lidded container, and cover it with a damp cloth followed by plastic wrap or a lid and put it in the coldest part of your fridge as soon as you get home. But, contrary to popular belief, you don't have to eat your seafood straight away. In fact, most seafood species will keep for up to three days in the right conditions, so don't stress too much if you're still eating crab sandwiches for lunch on Boxing Day.
Fun fish fact: There's also nothing wrong with freezing seafood if you need to. Just ensure you seal it in an airtight freezer bag and consume it within three to eight months.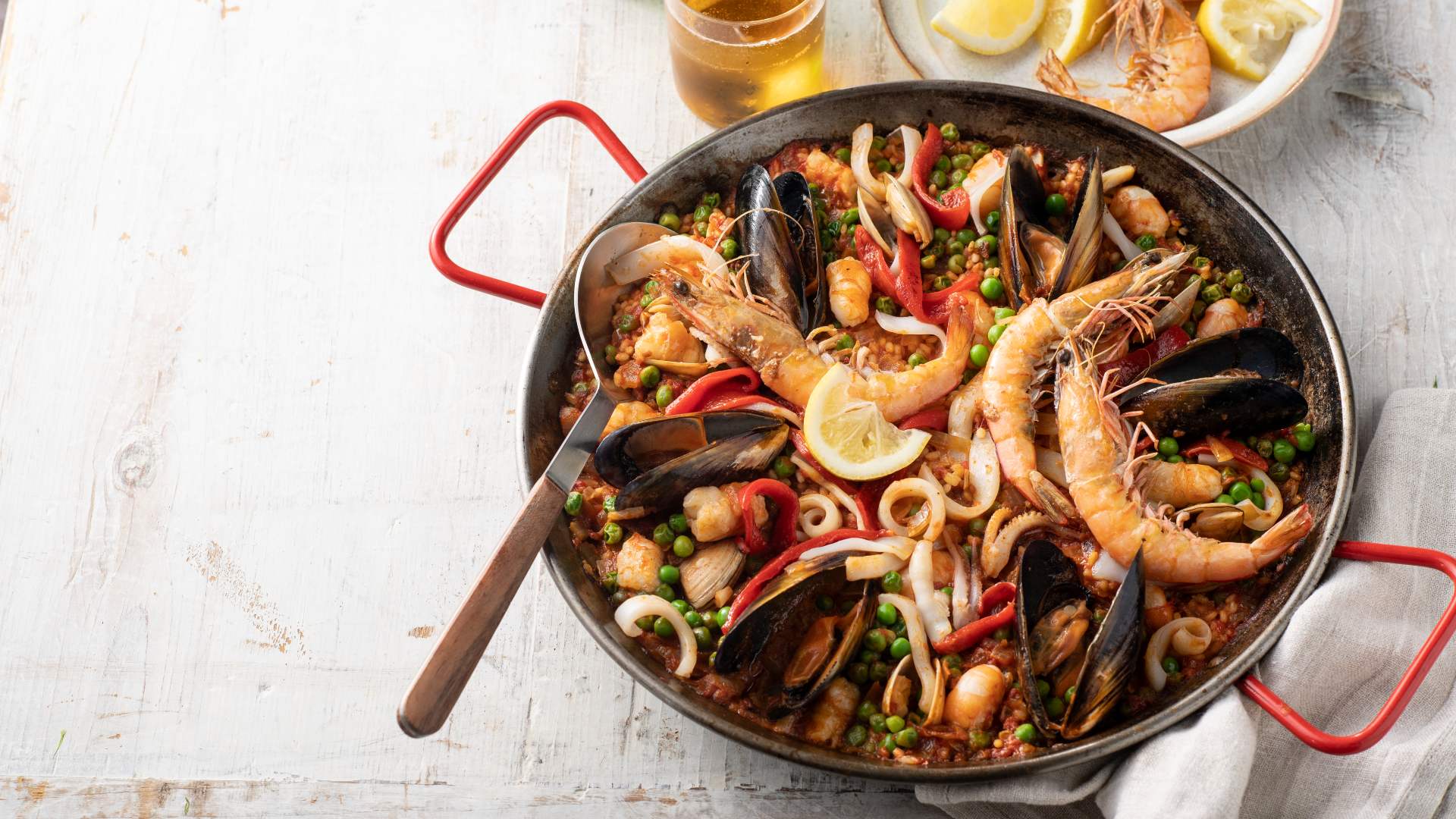 So, what about sustainability?
Overfishing is a serious problem globally — however, Australian fisheries have been internationally recognised as among the best-managed in the world. Both state and commonwealth legislation requires that our fisheries be sustainable and that the environmental impacts of fishing activities be regularly assessed. Stocks of even previously overfished species continue to increase under careful supervision, with recovery plans for such species mandatory.
To keep it simple, one of the best ways to be sure you're buying sustainable seafood is to buy Australian. And some of the freshest you'll find? At the Sydney Fish Market, of course. It's also worth taking note how many people you're feeding so you can stock up on the right amount and avoid unnecessary waste.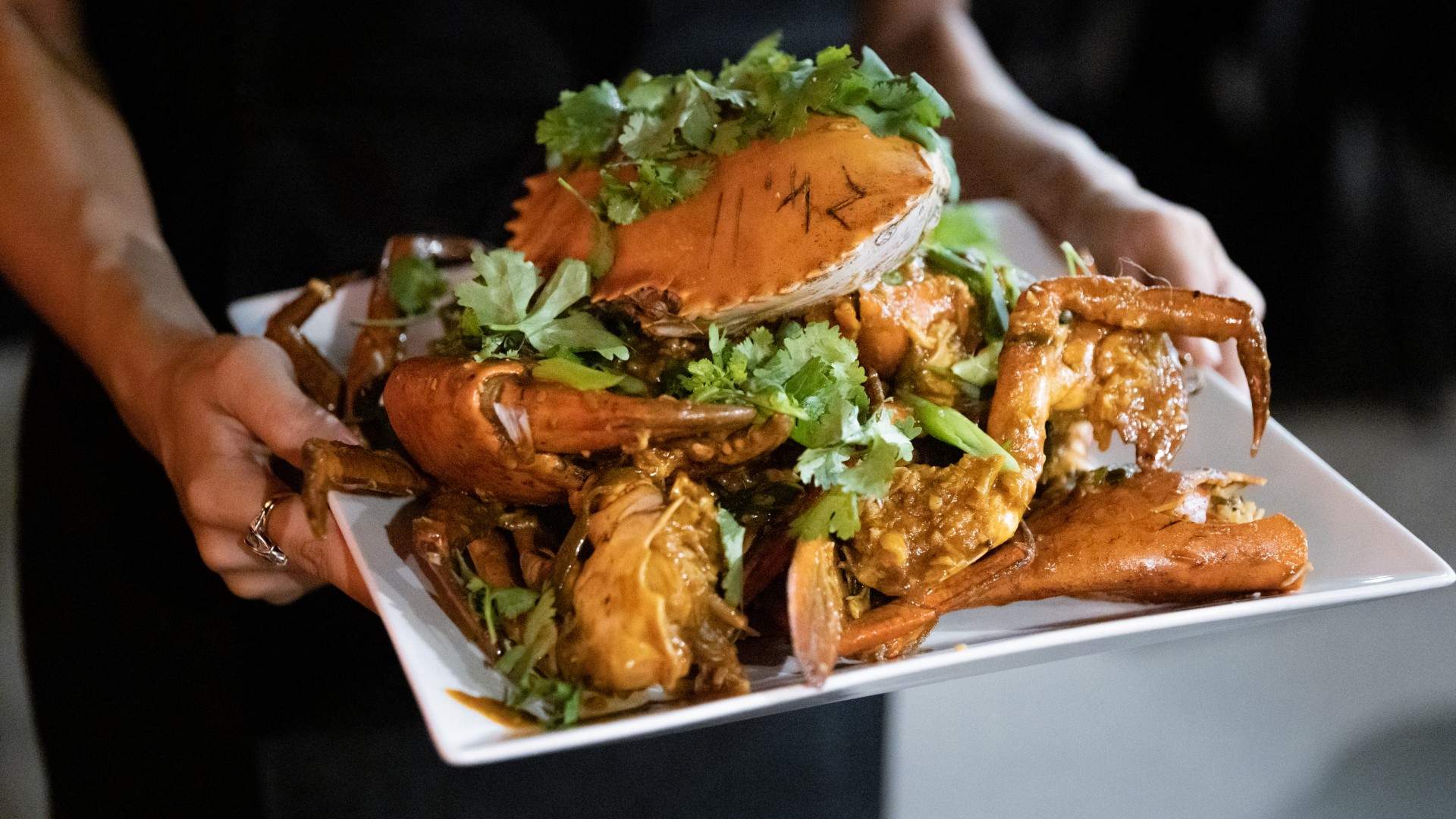 I want to put on a seafood spread but don't know where to start. Help!
There are two types of seafood shoppers: those who have specific seafood in mind, and those who do not.
If you're open to ideas, start with a cooking method you'd like to explore and get the fishmonger to suggest something that suits. However, if you're following a specific recipe, make sure you order exactly what you need — or ask one of the experts to offer alternatives if your first option is unavailable.
Remember, a seafood spread doesn't have to be expensive to be impressive. If you've got cash to splash, try a crustacean (lobster, bugs or crab), a whole fish for a centrepiece and classic crowd favourites like oysters, octopus or prawns. However, if you're working within a tighter budget, there are still plenty of options. The price of more popular fish such as barramundi, salmon and snapper go up slightly around Christmas in response to demand, but lesser-known species like gurnard, flounder and eastern school whiting are just as delicious, readily available and can be significantly cheaper.
The perfect Christmas seafood spread should balance both temperature and flavour. This will satisfy guests without overwhelming them in the height of the summer heat. Regardless of budget, all you really need is two hot dishes and two cold.
The final thing to consider for a truly stellar festive spread is all the extras — think salads, sides and small, simple seafood snacks.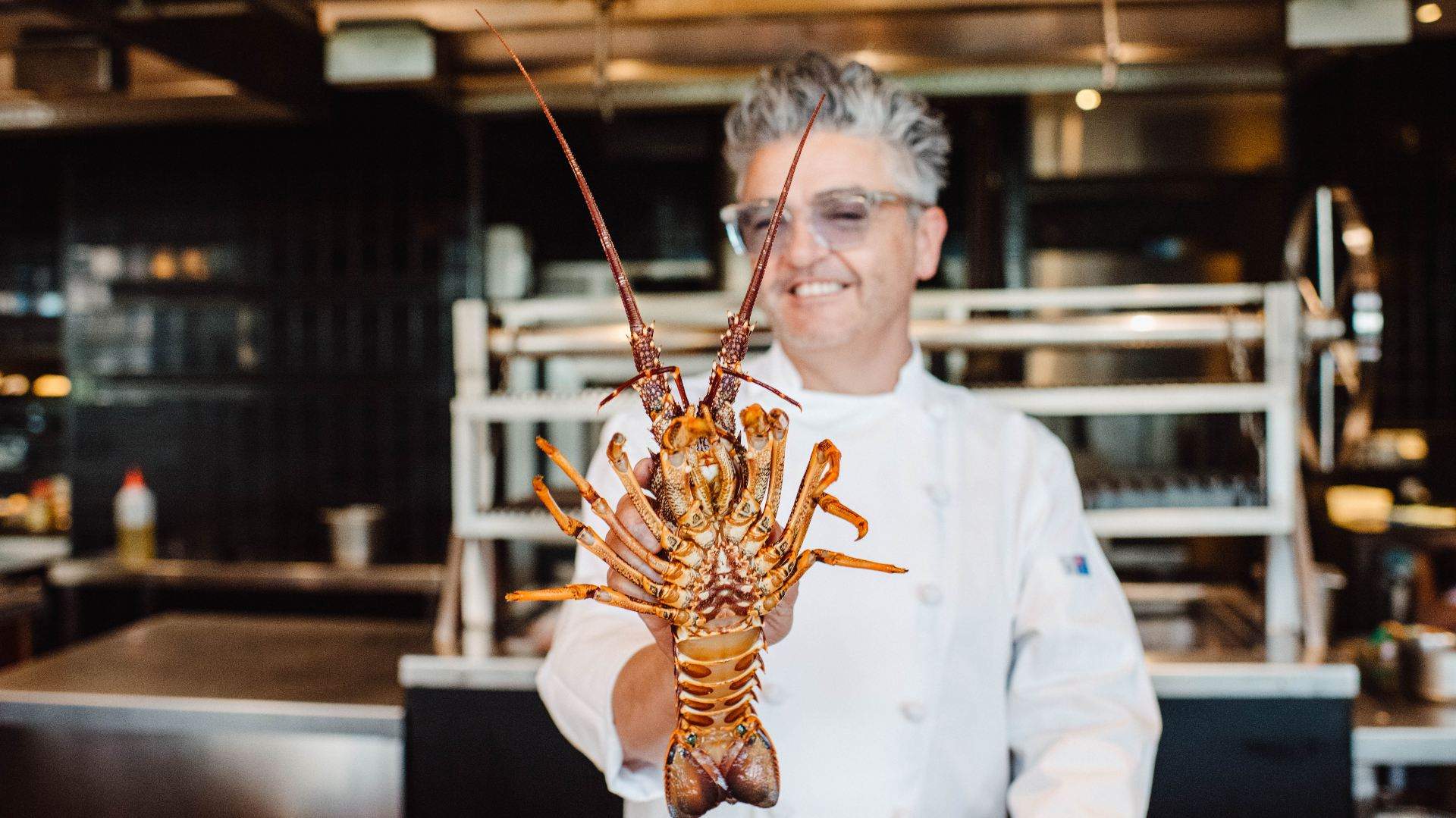 What's the best way to cook my seafood?
Sunny weather is barbecue weather. And fortunately, for those who fear fudging up their fish, the barbie is one of the easiest ways to prepare seafood. As a general rule, firm fish prefer direct contact with the grill or hotplate as they can hold together well, allowing the heat to penetrate their often thicker flesh. Working with more delicate species? Try wrapping your fish in foil and barbecuing them with the lid down to avoid direct heat.
If you've gotten this far but you're still struggling to figure out the difference between pan-frying and poaching and want to work out whether your bream is better off baked or boiled, it might be time to take your cues from the professionals. Enter: the Sydney Seafood School Sumer Series. With lessons led by some of Australia's most celebrated chefs and favourite foodies, it won't take you long to o-fish-ially (you know we had to) achieve superstar seafood expert status.
Check out the full range of classes on offer at the Sydney Seafood School Sumer Series and make the move from seafood amateur to expert this season.
Concrete Playground Trips
Book unique getaways and adventures dreamed up by our editors