Sydney Seafood School Summer Class Series
Whether you want to learn the secrets of Singapore chilli crab or perfect your paella, these summer classes will level up your cooking game.
in partnership with
If you're still struggling to work out how to "throw a shrimp on the barbie" without burning it into a chewy mess, then the Sydney Seafood School is here to help. And, while your teenage self may have been counting down the days in December till you were officially on end-of-year holidays, this time it's cool to head back to school. 
Some of Australia's most celebrated chefs will be heading to the Sydney Fish Market between Monday, November 21, 2022 and Sunday, February 26, 2023 to host a series of interactive classes that'll deliver a crash course in cooking with crustaceans and all their fishy counterparts. On the menu: lots of fun and a little mess (if you've ever handled squid ink you'll understand), with a range of live, hands-on lessons that are suitable for both starters and seafood specialists.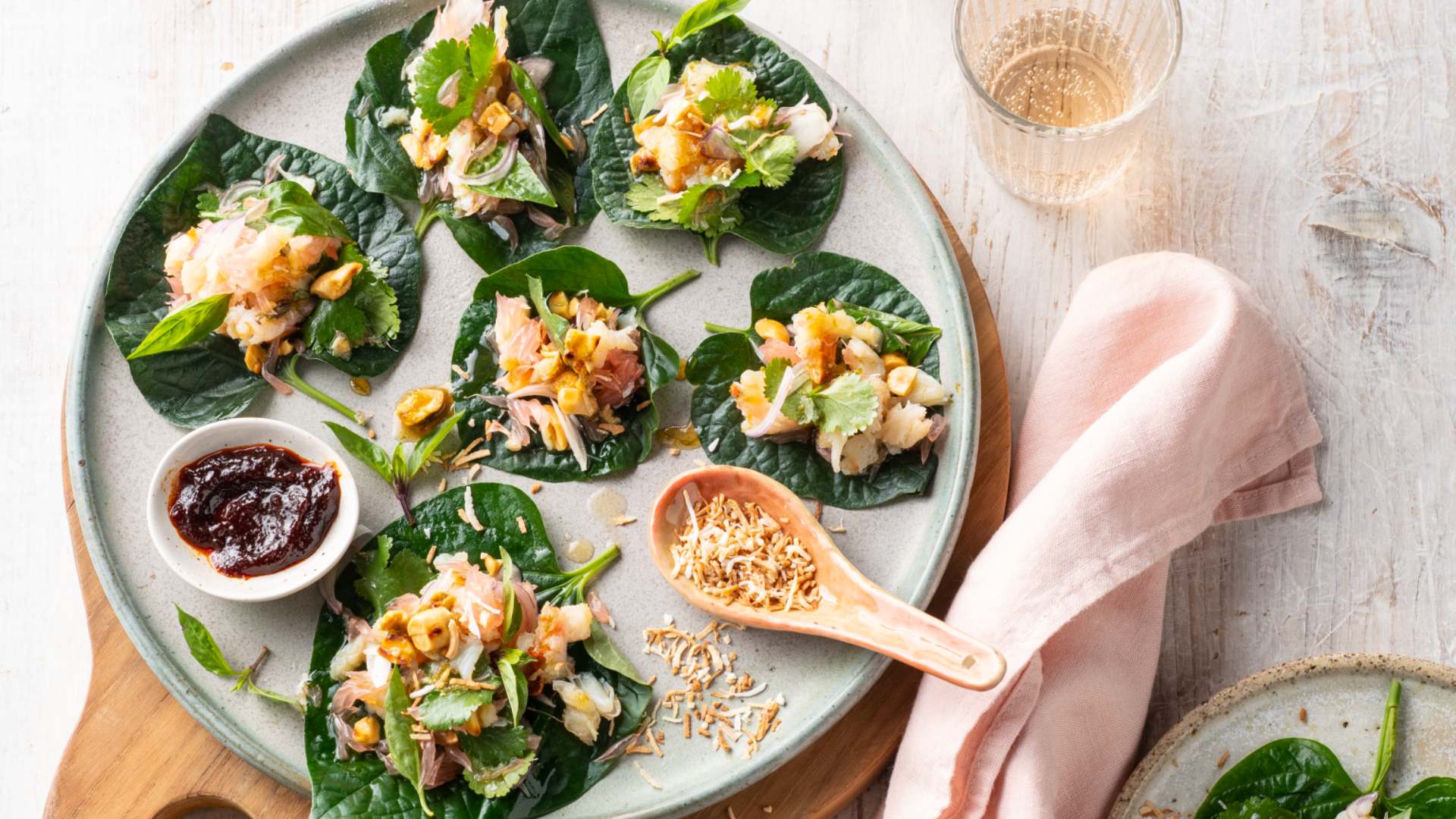 Classes will be run by guest chefs Karen Martini, Martin Boetz and Sean Connolly, as well as writer, gourmet farmer and television personality Matthew Evans and fisherman, Sydney Fish Market tour guide and TikTok star Alex Stollznow. With dishes inspired by cuisines from around the world, you'll be sure to find a cooking experience that suits your palate, from a Mexican fiesta to a culinary journey through Morocco.
Sure, summer in Sydney may traditionally be about beers by the beach and all of the fresh fruit, but we're adding cooking lessons with some of the country's best foodies to the list.

Browse the full schedule for Sydney Seafood School's summer series and book your spot via the website.