FOOD & DRINK
Sydney Collective's Eight Venues Will Match NSW's New Dining Out Vouchers When They Come Into Effect
Use one of your $25 vouchers from the government and the hospitality company will give you an extra $25 on top.
Sydney Collective's Eight Venues Will Match NSW's New Dining Out Vouchers When They Come Into Effect
Use one of your $25 vouchers from the government and the hospitality company will give you an extra $25 on top.
When January rolls around, New South Wales residents will have four new reasons to head out of the house, and they'll all come in voucher form. As announced on Tuesday, November 17 as part of the NSW Budget for 2020–21, the State Government will be giving every resident over the age of 18 $100 to use at restaurants, cafes, clubs, cultural institutions, performing arts, cinemas and amusement parks — via four vouchers worth $25 each, all to help support the state's hospitality and entertainment industries.
It's called the 'Out & About' program, for obvious reasons. And it's due to run a pilot scheme first, before launching statewide in the new year. There are plenty of caveats, too. You'll have to use two vouchers on food and two on entertainment, for starters, and you can only use each voucher once and individually, including if your transaction totals less than $25.
You also can't spend them on alcohol, but, with the two food vouchers, that's still $25 towards two meals outside of your house. And if you use your vouchers at one of Sydney Collective's eight venues, you'll actually score $50 per meal.
The hospitality company has announced that it'll double the value of each voucher presented at every one of its sites — which includes Watsons Bay Boutique Hotel, Balcony in Byron Bay, The Morrison Bar & Oyster Room, The Imperial Erskineville, Park House, Northies, Daniel San and The Republic Hotel and Taylor's Rooftop. Accordingly, when the scheme does come into effect, you now have a few places to add to your must-visit list.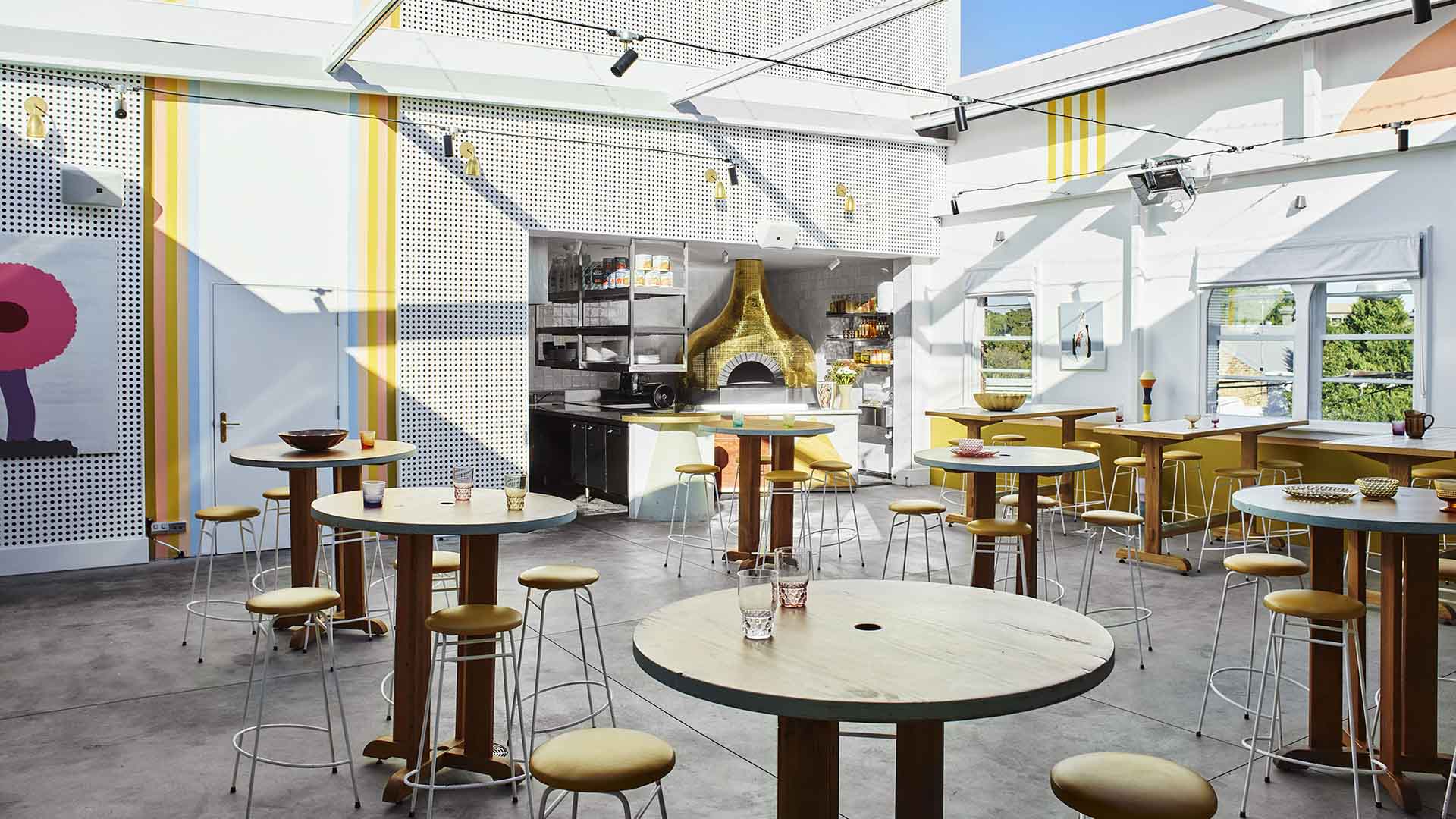 Sydney Collective's offer will have other conditions, which'll be available on its website — and obviously it won't be doubling any vouchers until the overall program itself starts.
To access the government's vouchers, you'll need a MyServiceNSW account — and the corresponding app, so you can use the vouchers digitally.
And the state's social distancing requirements and other COVID-19 hygiene practises will still apply to anyone venturing out of their house for something to eat, of course.
For information about the 'Out & About' scheme, visit the NSW Government's website. For more information about Sydney Collective's offer, head to its website as well.
Published on November 20, 2020 by Sarah Ward