FOOD & DRINK
Ten Cult Desserts Every Sydneysider Should Have Tried
From sculptural pavlovas and watermelon layer cakes to cronuts and sea salt soft serve.
Ten Cult Desserts Every Sydneysider Should Have Tried
From sculptural pavlovas and watermelon layer cakes to cronuts and sea salt soft serve.
---
It's hard work taste-testing all the desserts in Sydney, but someone's got to do it. And here at Concrete Playground we've endured the sugar highs and lows, the jittery mornings and sleepless nights to bring you this list of the best — and most enduring — desserts in the city. Whether you're into crispy, creamy, crunchy or crumbly, here are the sweet treats worth losing your teeth for.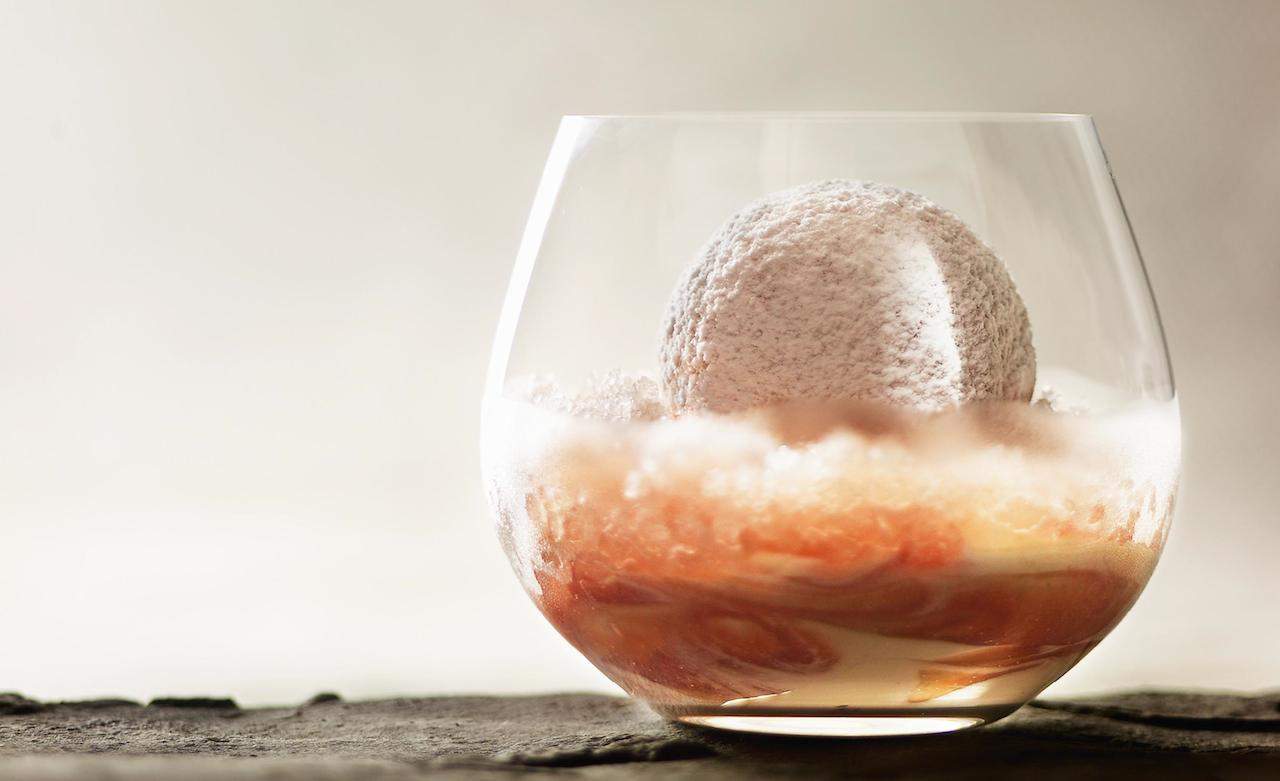 SNOW EGG, QUAY
This week is your last chance to farewell Peter Gilmore's Snow Egg, an edible masterpiece that was too good for this world and was cruelly taken from us too soon. The Snow Egg won the hearts and stomachs of the nation when it appeared on Quay's menu over a decade ago — it also made grown men cry when it appeared in a finale challenge on Masterchef. Ever since, we've been bewitched by its biscuity maltose casing and its poached meringue and custard apple filling. If you haven't yet had the opportunity to crack one open for yourself, you've got from now until April 1 to get your hands on one. After that, we're all just going to have to make do with whatever desserts Gilmore chooses for the new menu. Which I guess we can manage.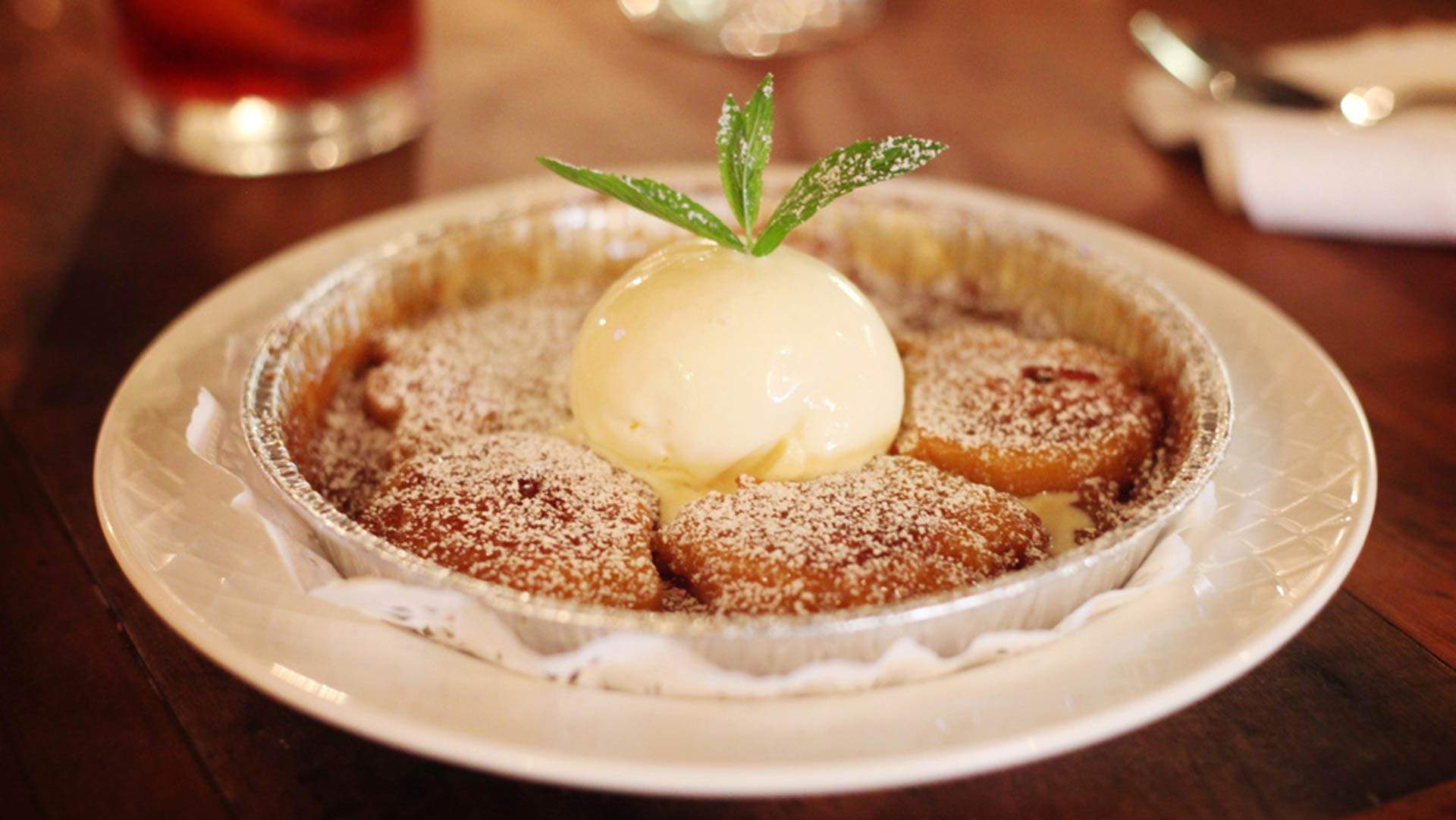 It may not have the most glamorous name or even a particularly neat appearance but the pouding chômeur from LP's Quality Meats is hands-down one of the most delicious desserts in the city. The poor man's dish, which translates as 'unemployment pudding' is created by soaking vanilla cake batter in maple syrup and then baking it in the oven. The result is a warm and gooey, nana-like pud with sticky pockets of caramelised maple. LP's serves its version in a rustic tin foil pie pan with a scoop of vanilla ice-cream and a dusting of icing sugar. The generous serve is enough for you and your two best mates.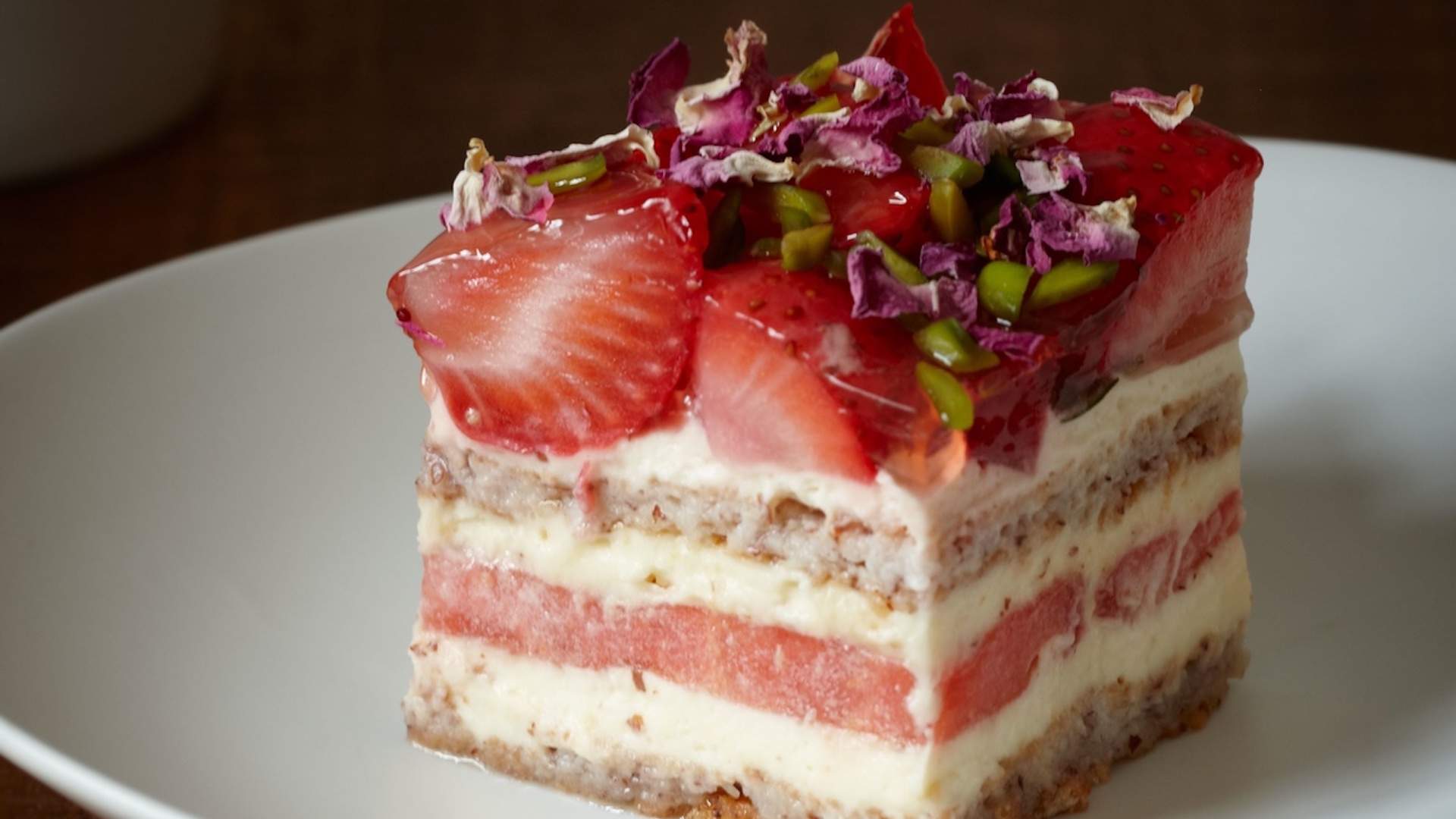 If you haven't already tried this dessert you've almost certainly seen it — after all it is the most Instagrammed cake in the world (allegedly). More than just a pretty picture, this pink-petalled gateau is impossibly light and fragrant, and with its hidden slab of watermelon I'm pretty sure it's good for you, too. Created by Christopher Thé of Black Star Pastry, the celebrated cake is made from two layers of almond dacquoise sandwiched with rose-scented cream and watermelon. It's then topped with dried rose petals, sliced strawberries and a scattering of pistachio kernels. Go on, Instagram it, you know you want to.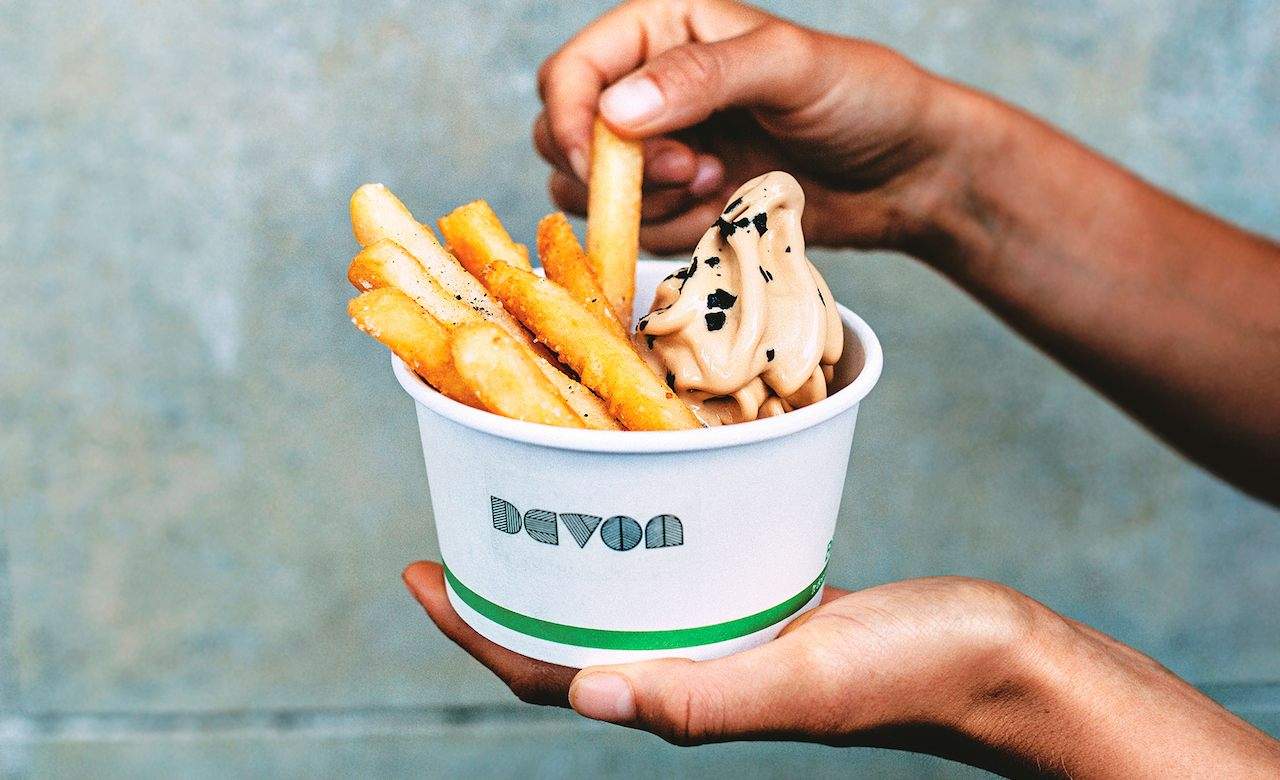 For a dish probably invented by a three-year-old, the classic combo of chips and soft serve works on so many levels. It's sweet and salty, hot and cold, crunchy and soft, it's actually genius. For the best version in town, head to fine-dining café Devon and order the DD special. There are two soft serve options to choose from, including a dual swirl of matcha  and hojicha (roasted green tea) and the salted caramel with black sea salt flakes. Both come topped with hot chip dippers. Invite your nephew, invite your neighbour's kid, or who cares, just go by yourself.



From all the delicious pastries on display at Bourke Street Bakery, the best would have to be the ginger brûlée tart. Inspired by a trip through the Indian Himalayas, the classic French dessert is given a chai kick, with zesty notes of ginger, cardamom and cinnamon. And the best part is, it's a perfectly snackable size, small enough that you can scoff one at any time of day. Oh and while you're there, you may as well get a chocolate ganache tart, lemon and vanilla ricotta cake, a sour cherry cookie and a pear Danish, too.


You really won't find a dessert more jaw-dropping than this sugary replica of the Sydney Opera House. Created by executive chef Peter Gilmore, Bennelong's signature dessert is made from poached seasonal fruits dotted in double cream and Italian meringue kisses and topped with crisp meringue sails. Gilmore has managed to get the angles just right — even Jørn Utzon would be impressed. Be mindful that this perfect pav doesn't come cheap. You'll need to order a two-($100) or three-course($135) set menu if you want to give it a try. Oh well, sometimes you just gotta do what you gotta do.



SEA SALT SOFT SERVE, AQUA S
Instagrammability aside, there's something special about the dreamy fairy-floss wrapped soft serves from Aqua S. Inspired by the Japanese island of Okinawa, the signature flavour is the sea salt, a bright blue coil with a strong briny taste. It's like licking the ocean, if the ocean was delicious. While the sea salt is always on the menu, Aqua S runs a number of rotating specials, including honey lavender, elderflower and lychee, which can also be double twirled with sea salt. Decorate your colourful creation with one of the indulgent toppings, from the nest of fairy floss, to grilled marshmallow, popping candy and mochi.



I think it's fair to say that cronuts are here to stay. For an exemplary version, head to Brewtown Newtown where the flaky deep-fried rings go under the name of Brewnut. Baked fresh in-store daily, the assortment includes cinnamon, glazed and Nutella as well as more elaborate flavours and creations — think blood orange and chocolate custard, Brewnut ice cream sandwiches, Brewnut burgers, Brewnut benedict and Brewnut French toast. It's sweet, delicious madness. Brewtown also sources, blends and roasts its own coffee, so order a takeaway cup for the perfect accompaniment.



Saint Peter's Josh Niland has received a lot of attention for his culinary abilities over the last few years, but let's not forget the restaurant's co-owner — and Josh's equally talented wife — Julie Niland who has created the meanest lemon tart in town. Formerly a pastry chef at Sixpenny and the now-closed Marque, Julie's lemon tart manages to perfectly balance sweet and sour notes, while the shortcrust pastry is buttery, crumbly and melts on the tongue. She also makes a killer lemon and passionfruit version, too.



We all know that Pasticceria Papa's makes the best Italian sweets in town. The real argument is whether to order the baked ricotta cheesecake or the homemade ricotta cannoli. It's a tough call but we think the crunchy bubbly pastry shells give the cannoli an edge. However, you should probably just get both and test for yourself. Just be sure to get there early while there are still some left.
Published on March 27, 2018 by Erina Starkey