FOOD & DRINK
Ten Al Fresco Dining Spots Where You Can Have a Long Lunch in the Inner City
Thanks to a City of Sydney initiative, these eateries have even more outdoor seating than before.
in partnership with

As we transition back to the office, it's time to make the most of what Sydney's thriving, creative and vibrant working hubs have to offer. One of the biggest benefits of working in neighbourhoods in and around the city is the excellent dining options, from coffee boltholes to airy rooftop bars. Now, thanks to a City of Sydney initiative, some of our go-to al fresco restaurants and cafes have even more relaxed outdoor dining spaces. And, we're blessed with a couple of new openings, too. So, while we still have warmer days, set a date for a working lunch at one of these ten eateries in the inner city.

BILLS, SURRY HILLS
Bill Granger's daytime diner has earned itself global repute for delivering simple, but superb, cafe fare. This Sydney mainstay isn't just a breakfast spot, it's also an excellent choice for a midweek lunch. You can still order those ricotta pancakes and corn fritters, but from midday Bills serves up Japanese- and Korean-influenced bowls and plates, like crispy chicken with gochujang, peanuts, brown rice, gem lettuce and miso buttermilk sauce, or avocado and tuna poke atop brown rice, samphire and cherry tomatoes. Find a spot of sunshine and order a white peach bellini or spiced bloody mary while you await your lunch.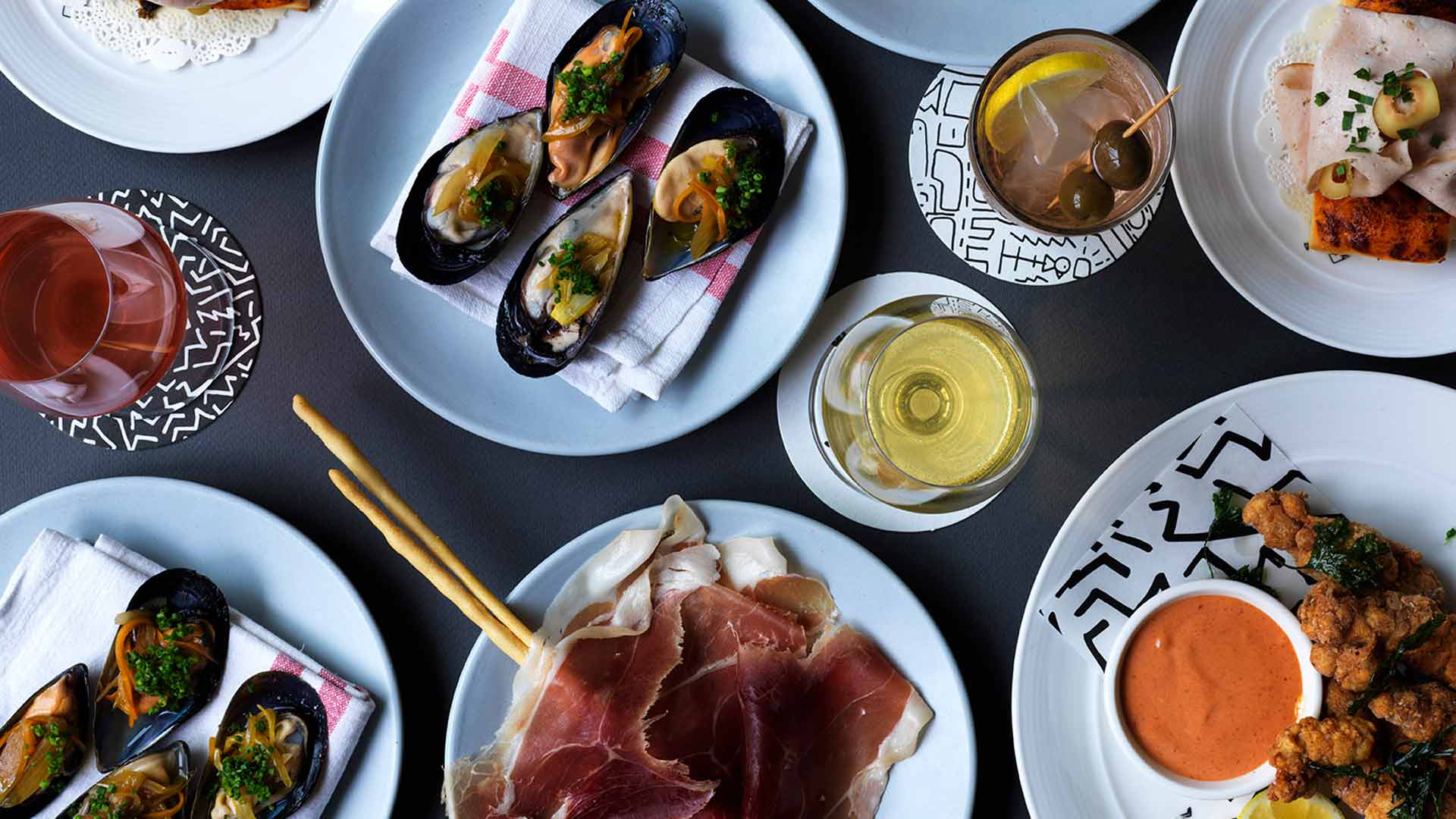 This multifaceted pub has become a mini epicentre of Surry Hills since swinging open its refurbished doors in 2016. With its Crown Street corner position, and new al fresco seating, this gastropub is a top spot to be in come 1pm. Savour a pizza while people watching or catching up on your work agenda with colleagues. Executive chef Tom Walton and head chef Josh Carrick turn out northern Italian-style pizzas, and sommelier James Hird looks after the natural-leaning wine list, so you're in good hands.

NOMAD, SURRY HILLS
Head chef Jacqui Challinor may have had a tumultuous 2019/20 with a kitchen fire, restaurant relocation and a pandemic to battle, but you wouldn't know it stepping into the calm and cool Nomad today. Here, you can order excellently made charcuterie with charred flatbread; smoked mussels with toum and a golden hash brown; and just-shucked oysters with house-made worcestershire sauce. As you're here for a long lunch, dive in to the menu of wood-grilled meats, seafood and veggies, all while enjoying the outdoor seating and Surry Hills buzz.

This Japanese mainstay is best known for its well-priced, extensive menu. Nab an outdoor seat — there are heaps of additional tables now — and order tempura veggies, edamame and chicken karaage to start. For a feast, the family sushi platter comes with a mix of rolls and plenty of fresh salmon, prawn and tuna, plus your choice of mini rolls. If you don't feel like sharing, the set menus are also great value; you'll have a choice of main with 13 different options, including teriyaki salmon and chicken katsu curry, served with rice, miso soup and salad.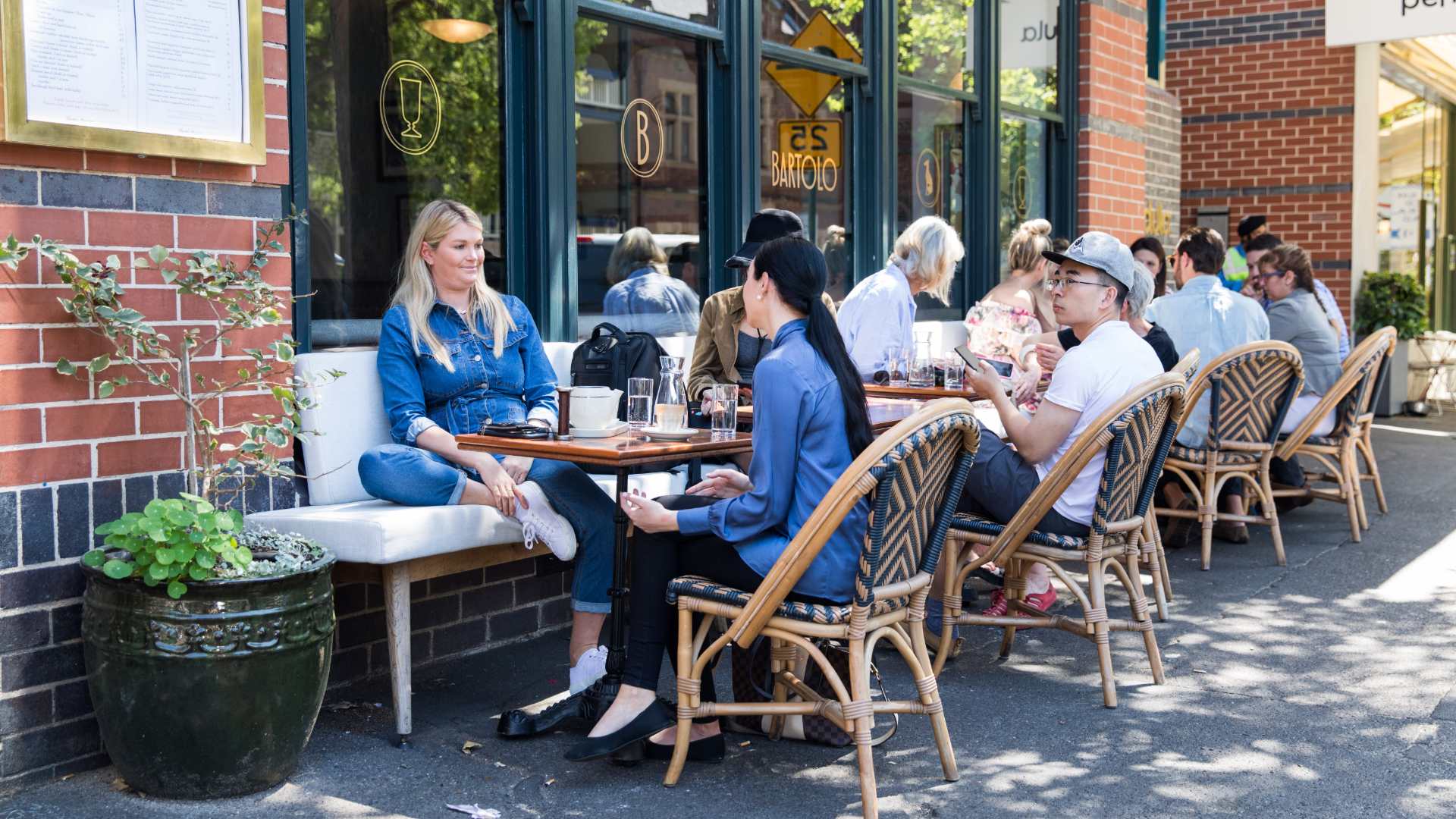 This swish Italian diner in Surry Hills is the perfect spot to watch passersby as you enjoy a relaxed feed. It takes reservations, making Bartolo ideal for a midweek group lunch. The expanded outdoor dining section spills onto Crown Street, from which you can enjoy bucatini with spanner crab, salsa verde, green chilli and pangrattato or pork cutlet milanese with chipotle butter, kohlrabi and green apple, all while sitting underneath sprawling striped umbrellas.

UNDERWOOD LANE CAFE, CBD
This Pitt Street cafe is located conveniently in the centre of the CBD, making it a great place to meet with other friends who work in the city. After all, it's been a while between non-virtual coffee catchups. The specials board is the ticket here, with an ever-rotating mix of comfort food classics, fresh salads and a steak or fish of the day. One day you may get roasted beef brisket with house-made barbecue sauce, the next kale caesar salad with soft poached eggs and smoked salmon.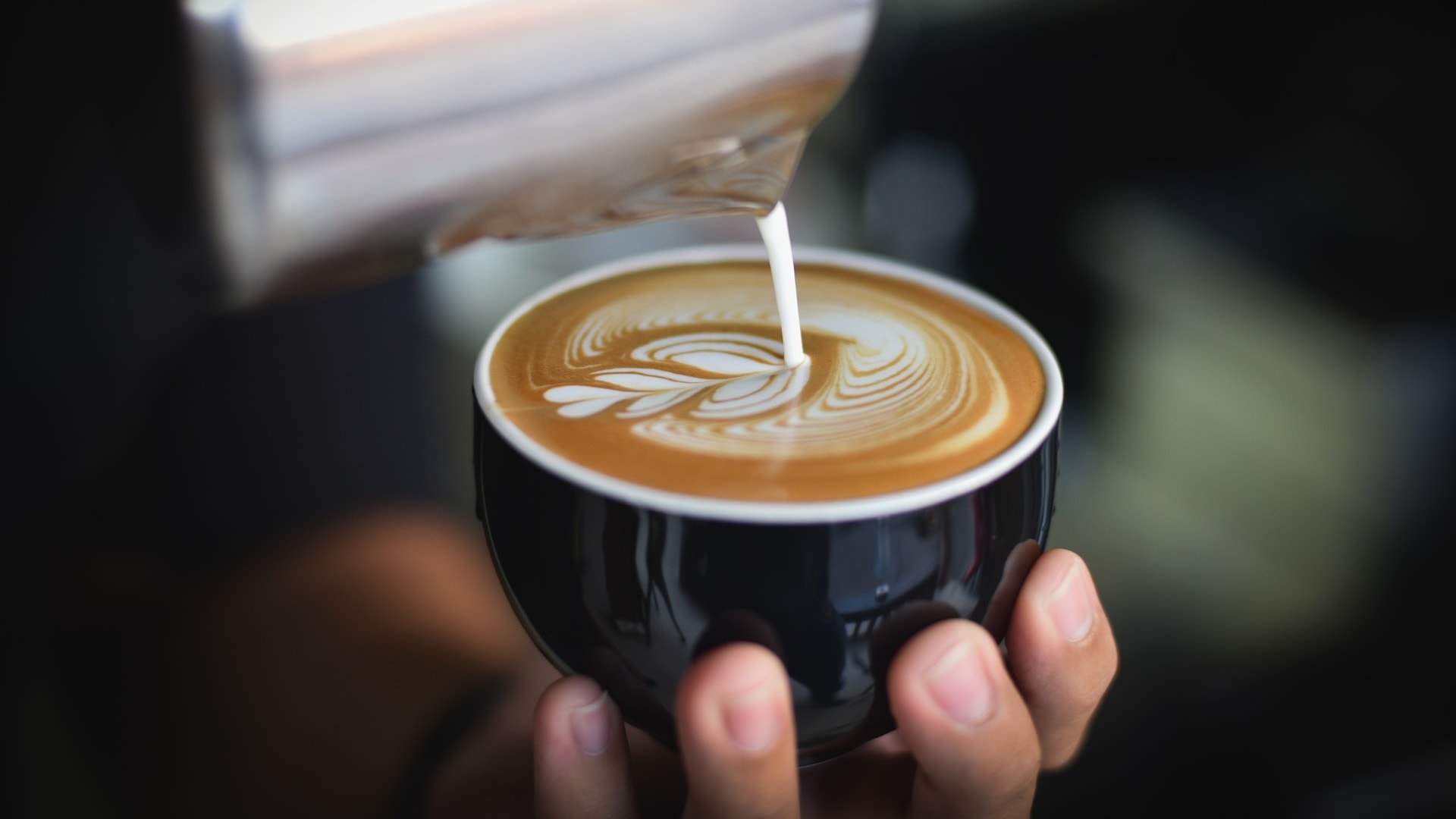 SOHO ESPRESSO, CBD
This CBD coffee hotspot is also an easy-going space to stop in for a midday meal. Its range of flatbreads, wraps and sandwiches are serious hunger-busters, and picks include the poached chicken and avocado wrap; the reuben bagel; and the truffle mushroom toastie. Outside, you'll find petite black tables and umbrellas lining Pitt Street, where you can kick back and enjoy an iced latte made with The Little Marionette beans.

REPUBLIC HOTEL, CBD
This cornerside pub spreads out across four levels, and it's often packed come 5pm with office workers looking for a casual pub feed at the end of the day. At street level, you can take a pew in the open air and order a $19 schnitty and beer on a Monday. Or, come for $6 house drinks on Tuesdays from 5–6pm.

PIÑA, POTTS POINT
Though not part of the City of Sydney's latest outdoor dining initiative, we also love this new one from the crew behind Room Ten. They have opened another unstoppable cafe taking the classic Sydney brunch and lunch menu to lofty new heights. At sister venue Piña, you can order a plate of thick-cut seeded toast, crowned with braised greens, pine nuts, raisins and stracciatella, and you can also opt to add on anchovies (which is always a good idea). Or, try its signature hunger-busting bacon and egg roll with hash brown and perfectly crisp bacon. Whatever you choose, it's made all the better by eating outdoors in the vibrant surrounds of Llankelly Place in Potts Point.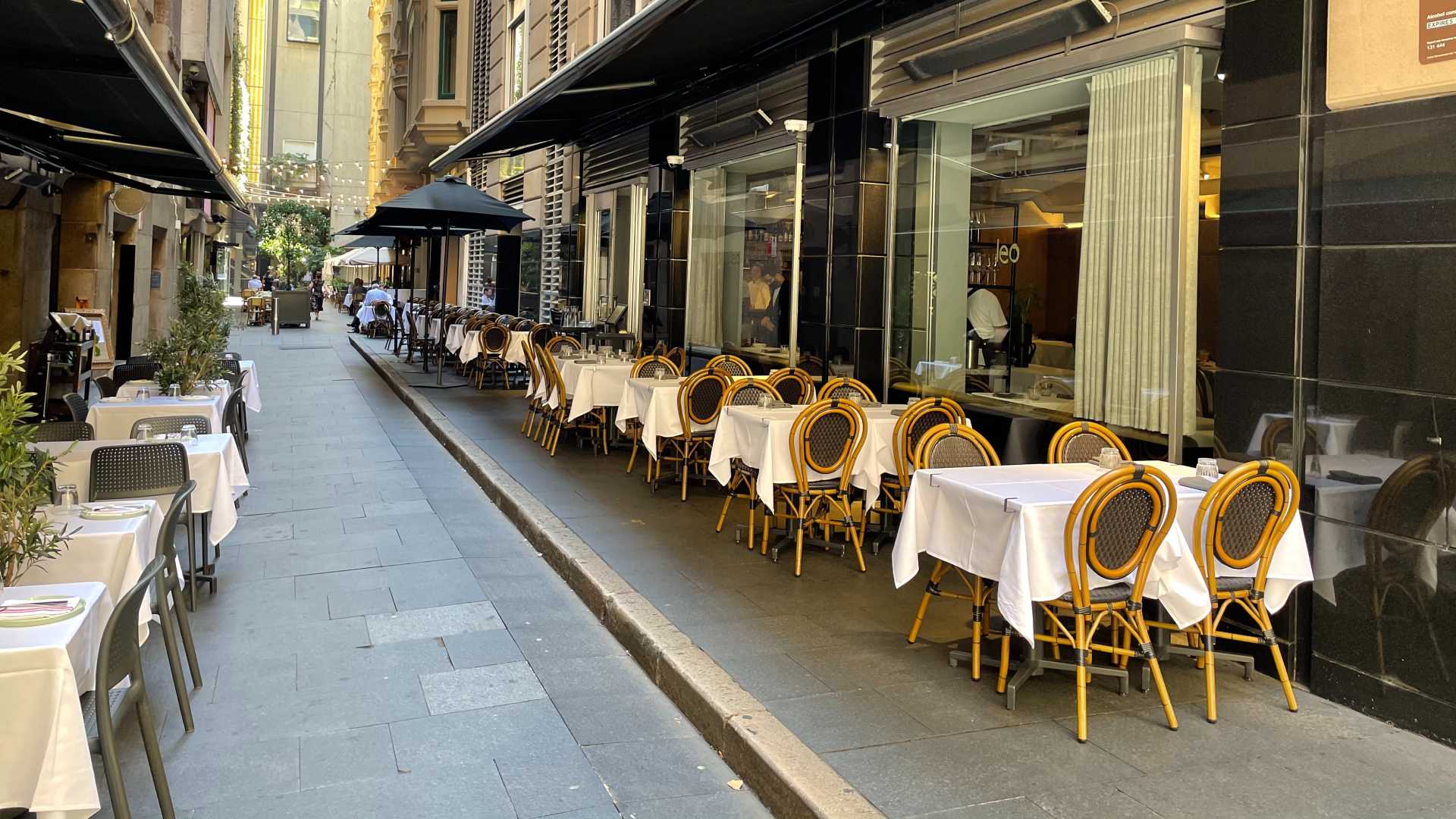 RESTAURANT LEO, CBD
This Angel Place gem is another ideal lunch spot in the city when you want to bring out the big guns. Swift-of-foot, attentive waiters will guide you through the elegant Italian-influenced menu created by notable chefs Federico Zanellato, of Pyrmont's Lumi Bar and Dining, and Karl Firla, formerly of Newtown's Oscillate Wildly. The skilled chefs dish up seriously elegant plates of pasta, from glossy tubes of maccheroncini with hunks of champagne lobster in a shellfish bisque to rich pork loin puttanesca. Linger here a little longer to enjoy a cooling serve of tiramisu or panna cotta afterwards. It's not part of the City's outdoor dining initiative, but an excellent spot to have on your radar all the same.

For more CBD inspiration, visit whatson.sydney/rediscover or head to sydney.com. Tag your photos with #alfrescosyd to share your experience.
Top image: Bartolo
Published on March 12, 2021 by Jordan Kretchmer