The City of Sydney Has Extended Its On-Road and Footpath Dining Program Until the End of 2024
The al fresco dining spots you've seen popping up out the front of Darlinghurst, Surry Hills and Glebe venues are sticking around a while longer.
Sydneysiders, you may have noticed more outdoor dining popping up out the front of the city's restaurants and bars over the past two years. If you've seen new sets of tables and chairs spring up around suburbs like Surry Hills and Darlinghurst, that's a direct consequence of the City of Sydney's on-road and footpath dining program.
Originally set up in 2020 as a response to the pandemic, the program — which removes red tape and encourages businesses to set up outdoor dining throughout the City of Sydney — has now been extended until the end of 2024. The council has committed $4 million towards the program on top of its previously announced commitment to waive all associated footpath fees until June 2025.
In its first two years, the increase in al fresco dining areas has not only been a pleasure for patrons but also had a major positive impact on the participating businesses. More than 500 City of Sydney bars and restaurants have added new outdoor dining spaces in this time, generating an additional 4460 square metres of footpath and road dining areas.
"In the wake of the COVID-19 pandemic, we wanted to do everything we could to help businesses get back on their feet while bringing communities together," the City of Sydney Lord Mayor Clover Moore said.
The City of Sydney reports that 91 percent of participants said the program was crucial to their business, with three quarters confirming they've had to hire more staff due to increased business and one-third directly linking the program to an increased turnover of 20 percent or more.
Speaking about the outdoor dining at The Dolphin Hotel, Point Group CEO Brett Robinson said "they are generally the first seats to fill up each day, and the area that drives interest and further patronage once it's occupied. People love the casual and social setting it provides."
"It's added so much vibrancy to the street frontage of the hotel. We are now far busier overall due to the passing traffic seeing activity out the front of the venue and being drawn to the venue as a result."
The extension also affords the City of Sydney the opportunity to carry out a review of the scheme and create plans to make some of these on-street dining spots permanent.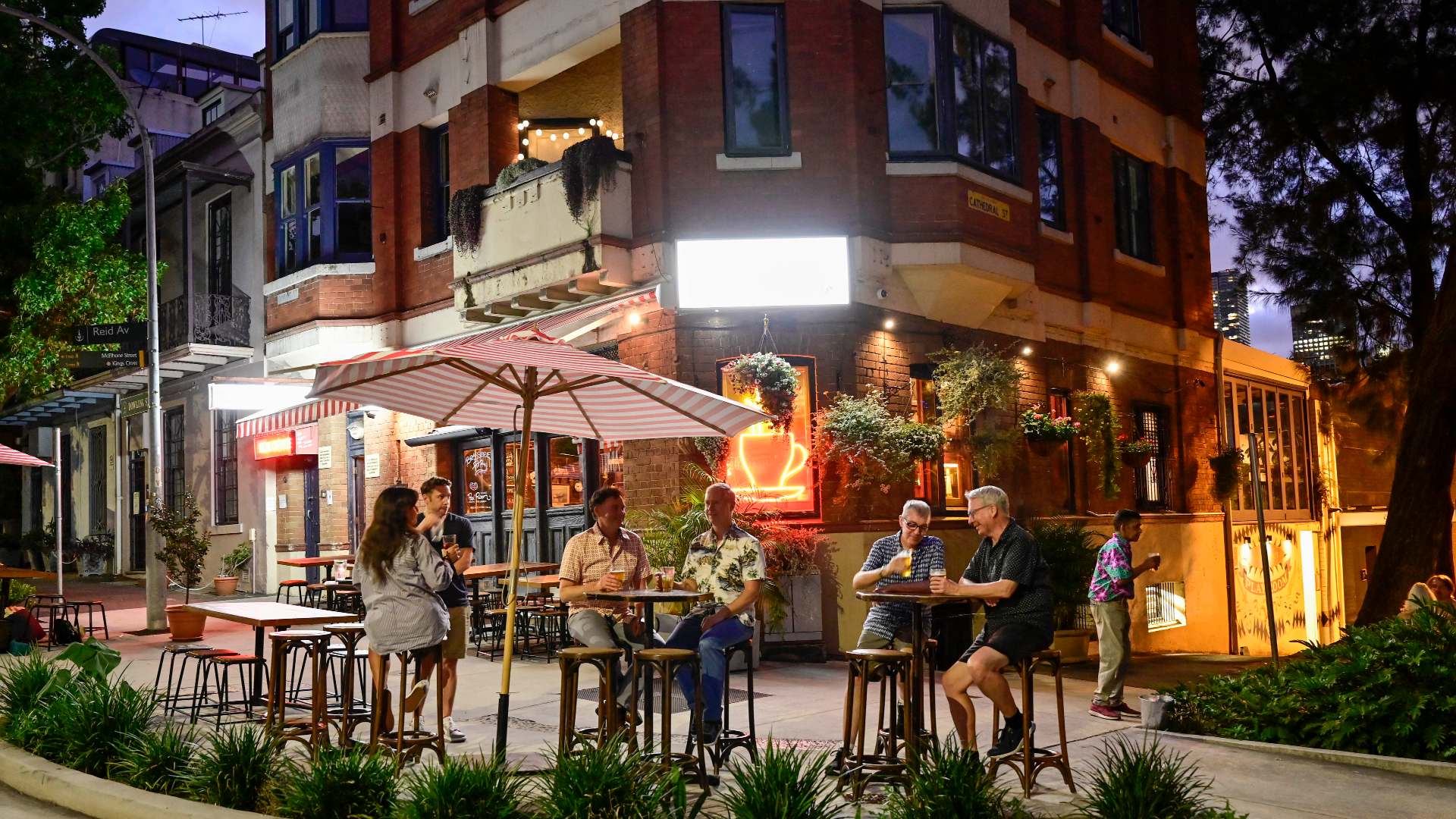 For more information on the City of Sydney's outdoor dining program, head to the council's website.
Concrete Playground Trips
Book unique getaways and adventures dreamed up by our editors